"We are also artists" is a new exhibition launched by a collective of migrants and residents in the Calais area. The organizers say it's a way to remind us that "migrants" are above all human beings.
Since Saturday, September 11, billboards around the city of Calais have been covered with drawings, paintings and poems. On one, you find Ameer's pencil portrait of a little girl holding a rose. On another, a text by Mohamed, which sounds like slam poetry: "My people fighting for justice working for peace / Praying hard for day / 'cause next generation waiting for bright day".
This exhibition, which includes 41 different works, was put together by around fifty people: Calais locals, migrants passing through, and volunteers from the Shanti association, which formed in June 2021. Titled "We are also artists", the exhibition aims "to poke fun of the impermanent status of the migrant, in which people are often trapped" explains Anaïs, founding member of the association. It is a way of reminding us that these people bearing the label of "migrants" are above all "human beings, parents, children or grandparents, with a job and passions."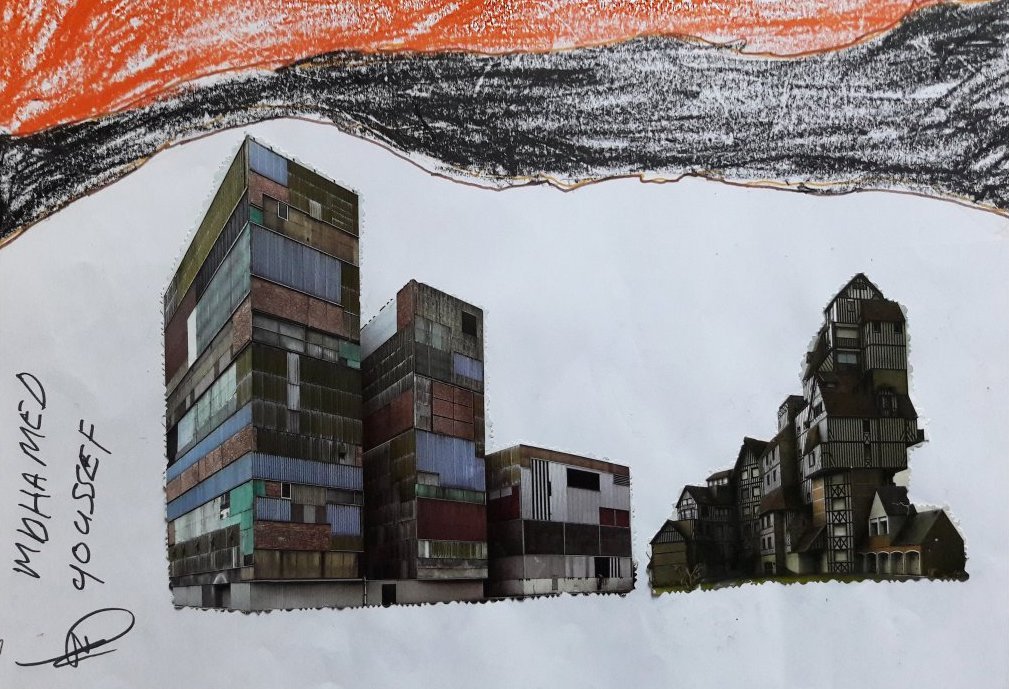 The association initiated a series of artistic workshops by visiting the informal living spaces of migrants, as well as the premises of Secours Catholique. "Writing texts, painting, drawing... these are all ways to express yourself. As we went along, we built the exhibition with the people we met. Then we invited the people of Calais to take part too," says Anaïs.
Read more: France: 'Unpredictable' raids target migrants in Calais
In order to avoid the daily dismantling of these living spaces by the police, the workshops were held on site. Those wishing to be exhibited signed their original works, whose photographs were then pasted around the city. "We kept their details to maintain contact," says Anaïs.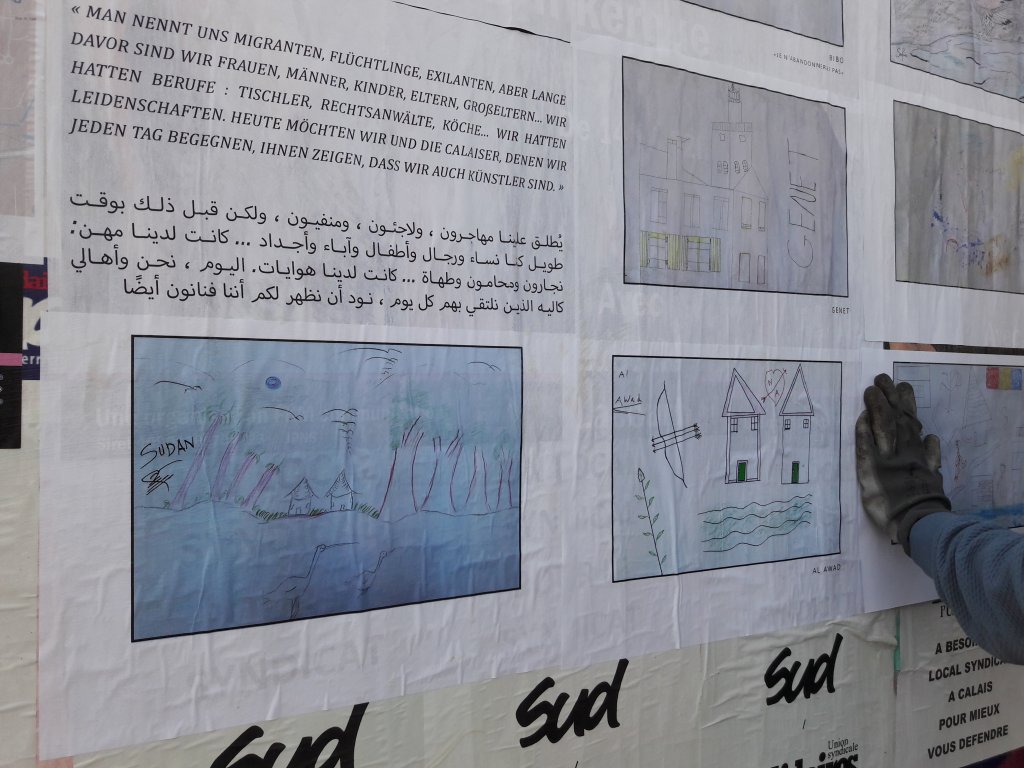 Since the creation of the Shanti association in June, Calais residents and migrants have created and participated together in a number of different types of workshops, including woodworking and making natural cosmetics. "We are trying to set up an interactive bicycle repair workshop," adds Anaïs. These provide a way for migrants to "escape the crisis they are living through" and also enable them to meet and engage with people, local residents, on an equal footing instead of always having to ask for everything.
"For two or three hours, connections form between Calais residents, migrants and friends passing through: it is interesting and quite beautiful symbolically," explains Ludovic, another founding member of the association.
Homage to those who have died crossing the Channel
Every Tuesday and Saturday, the collective meets to finalize a joint work that pays homage to the people who have died crossing the Channel. "Calais residents come to engrave small wooden plaques, choosing the name of a person, with the possibility of reading his or her story," says Anaïs. For the migrants who try to get across every day, this work can be too hard psychologically. "But some asylum seekers are involved in the project". The memorial work will consist of 303 plaques: about 50 are already engraved.
Read more: Beatings, humiliations, burns: Police violence against migrants in Calais on the rise
The two founding members of Shanti will leave Calais at the end of September. They hope to have "sown a seed" in the area. "Some Calais locals have already expressed the wish to continue the project," says Ludovic.
Eventually they want to present this work as a public tribute to the people who have died at sea. "The idea is not to present it as a fixed list, but in a mobile form," Ludovic says. "In the same way that there are cemeteries for local people, the idea is to preserve the memory of these migrants."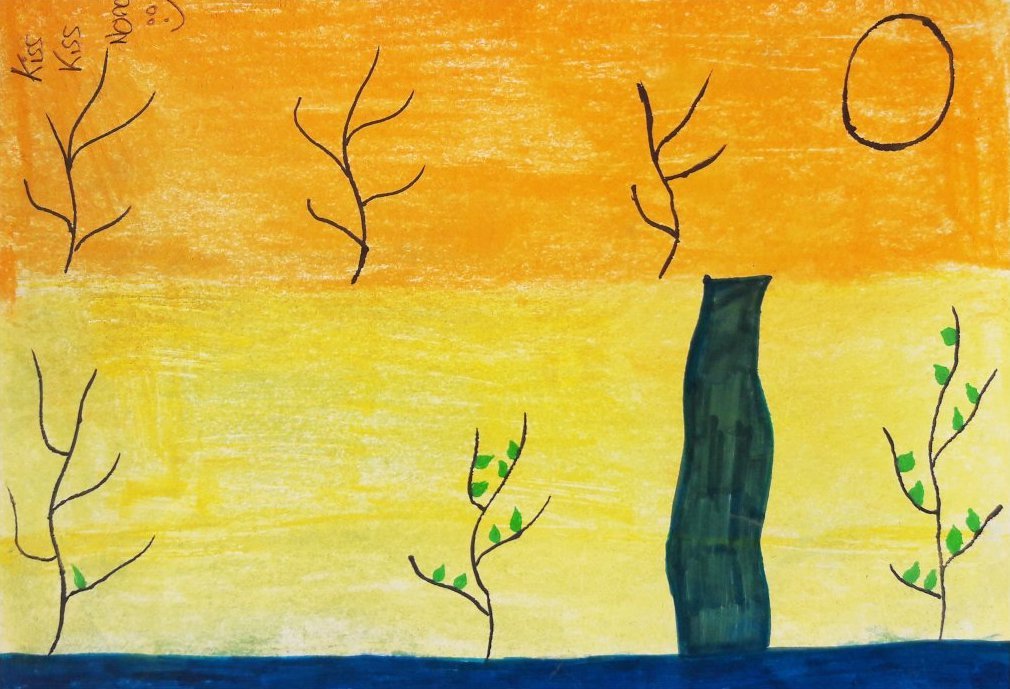 To join the Shanti association's discussions and participate in the workshops, click on this link.