Changes to the EU Blue Card are set to make it easier to attract highly qualified workers from outside Europe. The new rules also give more rights to beneficiaries and their families.
The European Parliament has approved new Blue Card rules that will make it easier for skilled workers from non-EU countries to work in Europe. The move will also benefit EU countries by helping to fill gaps in important sectors of the labor market.
The EU Blue Card, which was introduced about 10 years ago, allows employers in Europe to hire people from non-EU countries. It sets out the criteria for entry and residence that migrants and their families have to meet to take up high-skilled jobs in EU member states. But the scheme has so far attracted too few people. According to the EU Parliament, fewer than 37,000 Blue Cards were issued in the EU in 2019, most of them by Germany.
European countries that issued the most blue cards in 2019
Germany 28,858
Poland 2,104
France 2,036
Luxembourg 677
Czechia 570
Italy 418
Austria 336
Source: Eurostat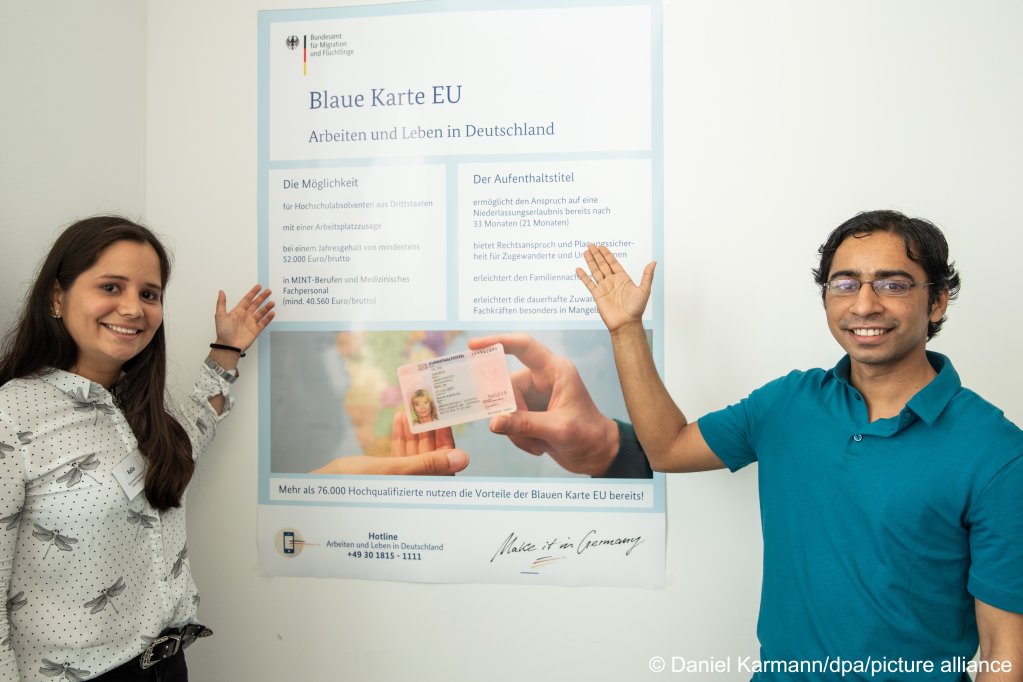 Also read: EU Blue Card: Immigration of highly skilled workers to Germany reaches new high in 2019
Less stringent criteria
Revisions to the EU law (Blue Card directive) were agreed in May this year, five years after they were originally proposed. 
The important changes:
In future applicants for the Blue Card will need to show that they have minimum six-month contract or job offer. Currently, a 12-month contract is required.
Applicants will still need to show evidence of higher qualifications or professional skills as an essential prerequisite, however, in certain sectors, such as information and communication technology, it will be possible to attest professional qualification through proof of relevant work experience.
The minimum salary threshold has been lowered. Previously employees from outside the EU had to earn at least one and a half times as much as the average gross annual salary in the EU state they wanted to come to. In Germany in 2020, that meant they had to have been offered a job that earned a minimum of 55,200 euros, or for sectors with a labor shortage, 43,056 euros. Under the new rules, the applicant's salary only has to be at least equal to the average.
Beneficiaries of international protection, such as refugees, will also be able to apply for an EU Blue Card in an EU country other than the one where they were granted asylum.
Holders of an EU Blue Card will be able to move to another European country after a 12-month period in the country that issued the Blue Card.
There will be faster family reunification procedures and access to the labor market for family members of Blue Card-holders.
Also read: Fact check: What's the new skilled immigration law in Germany?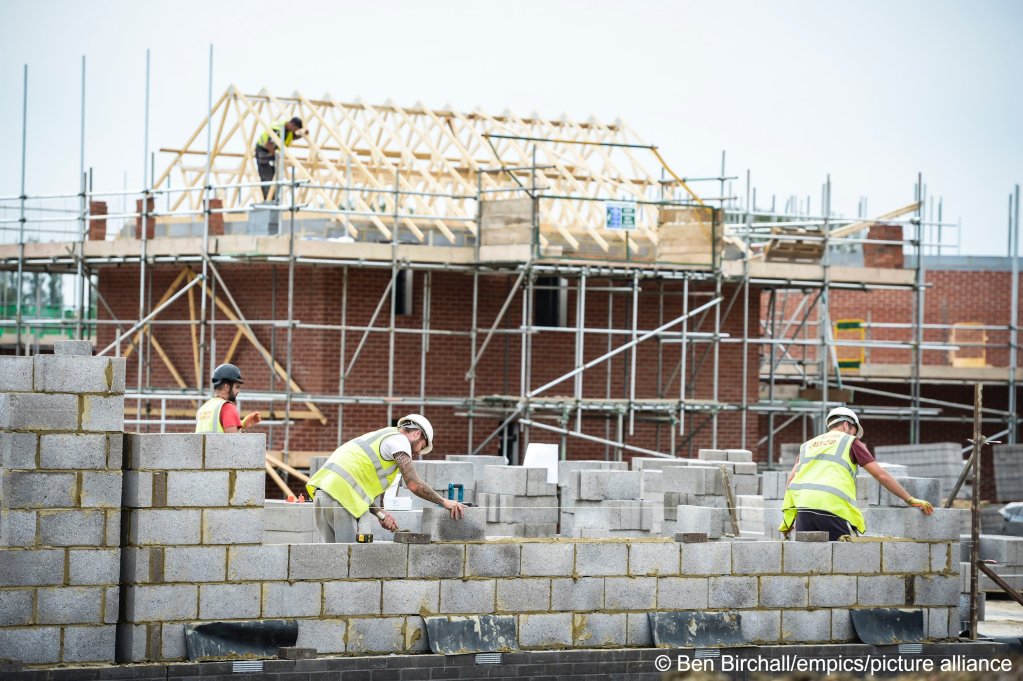 Improving legal migration
EU member states still need to approve the new rules. They will then have two years to bring their own laws in line with the EU Parliament's directive. Many European countries, including Germany, are experiencing a huge shortage of skilled workers – a shortage that has been exacerbated by a drop in migration due to the coronavirus pandemic. Ageing populations are also contributing to concerns about labor shortages.
"We need to do everything we can to improve legal migration to Europe and, above all, facilitate the arrival of qualified workers who contribute to the development of our continent," said MEP Javier Moreno Sánchez.
Moreno Sánchez, who is a member of the Socialists and Democrats group in the European Parliament, added that further reforms should also enable those in lower-skilled jobs to be able to work in Europe.
Also read: Europe: Few routes for unskilled migrants
>> For information see the official EU Blue Card website of the European Commission 
>> Information on the EU Blue Card in Germany is available from the Foreign Office