Hundreds of Moroccan nationals are being held in inhumane conditions in Libyan detention centers, a human rights group reports. The families are urging the Moroccan government to intervene.
Hundreds of Moroccans are being detained in several detention centers in the west of the country, including the Al-Dara detention center and the Ain Zara and Ghout al-Shaal prisons in the west of Tripoli, according to a non-profit human rights group.
The migrants are being kept in "difficult humanitarian conditions," without adequate food or clean drinking water, the Euro-Mediterranean Human Rights Monitor said in a statement last week. Many of those in the Al-Daraj center are also reportedly infected with coronavirus.
Euro-Med Monitor says it has collected testimonies from more than 80 family members of the migrants. One of them, Al-Aweni Muhammed, said that his son Mustafa had left Morocco in March headed for Libya. He was detained on April 22 by border guards in the Ghadames region, in western Libya.
"He called us to inform us that he was being held in the Al-Daraj detention center along with many other Moroccan migrants. He described the conditions as very difficult in terms of lack of food, water, and hygiene," Al-Aweni said.
Families call for justice
Detainees like Mustafa, who is 23 years old, have not been through any legal procedure, according to Al-Aweni, but the families have been told that the Libyan authorities intend to deport them, only the Moroccan foreign ministry has to act first.
Meanwhile, the families have organized several vigils outside the headquarters of the ministry in Rabat, demanding that the government intervene.
A source in the foreign ministry reportedly said on September 6 that authorities from the two countries were working "at the highest level" to coordinate the return of 195 Moroccans detained in Libya. But so far, Al-Aweni says, the movements "do not reflect serious intentions to resolve the crisis."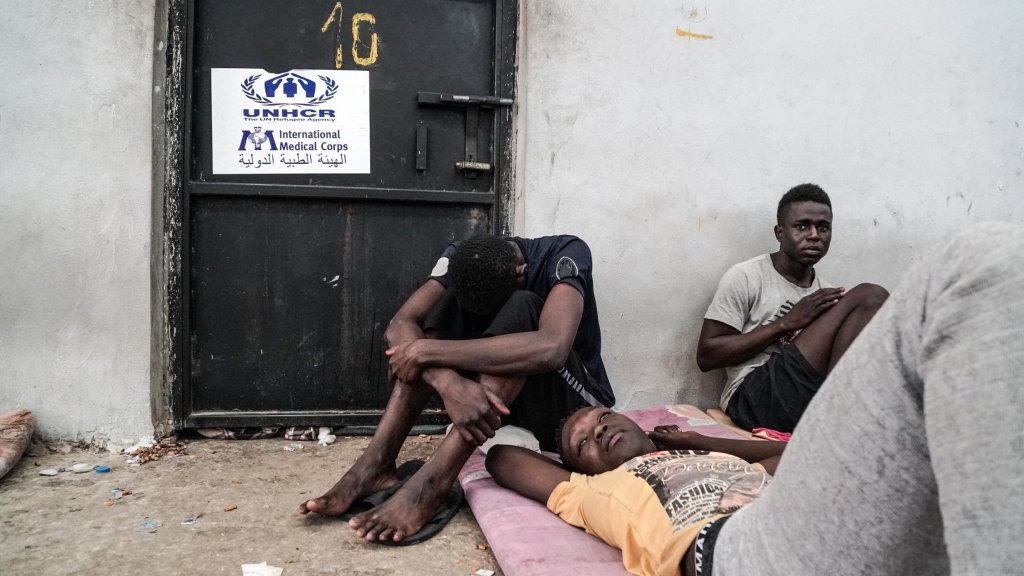 '6,000 in arbitrary detention,' UN official
Mustafa did not manage to evade Libyan border guards when he entered the country from Algeria. Those who do make it as far as the Libyan coast usually board small boats arranged by smugglers. Many set out without identification papers, thinking that this will help them to get asylum when they reach Italy. 
The journey is often cut short when the overcrowded and unseaworthy boats are intercepted by the Libyan coast guard, which sends them to detention centers like Al-Daraj.
Safa Msehli, a spokesperson for the UN migration agency IOM, has been trying to bring attention to this. On Friday (September 17) she tweeted that more than 24,000 people have been sent back this year: roughly 6,000 are in arbitrary detention, but most are unaccounted for. The number of returnees is more than double last year's figure, according to the IOM.
The Associated Press reported last week that it had received no response from Libya's interior ministry to a request for comment on Msehli's statements. Euro-Med Monitor also failed to get a response, despite having approached "a number of Libyan official authorities" about the Moroccan detainees.
Read also: What happens to migrants intercepted at sea by the Libyan coast guard?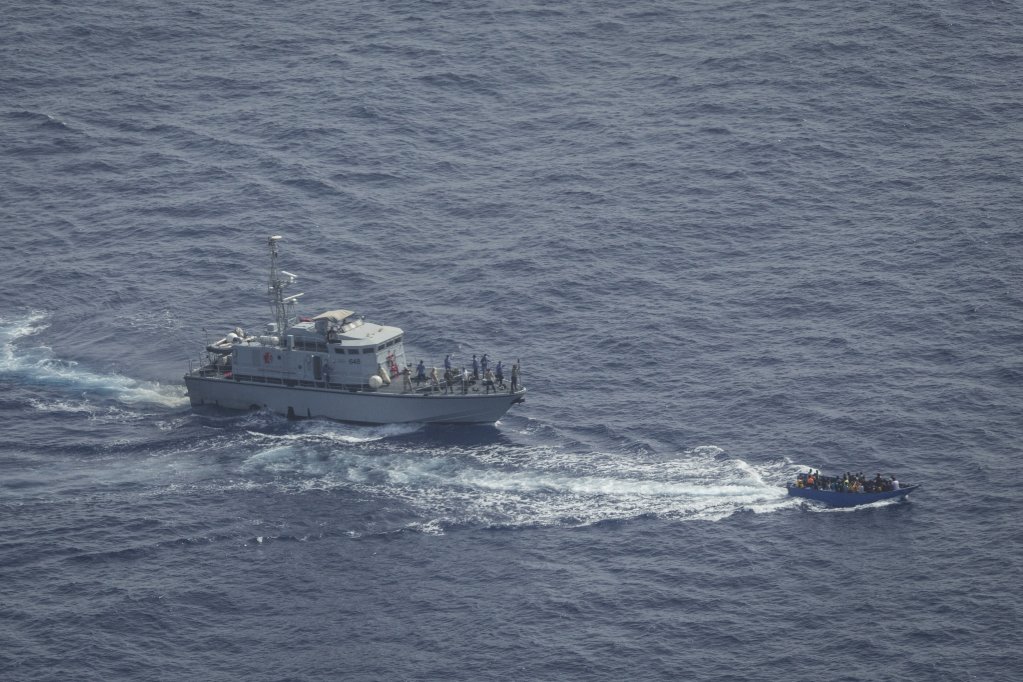 'I received the worst call in my life'
Hamza left Morocco in June, headed for the Algerian border. His father, Lamouri Radwan, told Euro-Med Monitor that he phoned exactly one month later: "I received the worst call in my life. My son [...] told me that the boat he was on with 19 other migrants capsized at sea, and no one was able to return to land except Hamza and another person."
The next contact Lamouri Radwan had with Hamza was from Melita prison in the Libyan city of Zuwara. His son told him that two of his friends had died and he had been asked to identify their bodies.
Later, Hamza was released, and he went to stay with a family in Libya. But his father said that as his son had no passport or ID, he did not know how to get him back to Morocco. 
Migrants' health and survival at risk
Euro-Med Monitor's legal researcher, Youssef Salem, says it is the responsibility of the Libyan and Moroccan governments to safeguard the lives of the detainees, and that means releasing the Moroccans and providing them with medical care, especially those with COVID-19. 
The IOM has continually urged the European Union, which gives Libya's government millions of euros to prevent migrants from crossing the Mediterranean, to stop the returns by Libyan authorities.
Testimonies have been emerging for years from migrants who have been abused and extorted for ransom in detention centers: in at least one, guards have been accused of sexually assaulting detainees. The IOM and other organizations say that migrants who disappear from the detention centers are regularly sold to traffickers or to other centers.