In 2015, now-outgoing German Chancellor Angela Merkel allowed more than one million migrants and refugees, many of them from Syria, into Germany. In the years that followed, many were granted refugee or special protection status. Some have taken up German citizenship, in time to vote in the upcoming German election on September 26, and help choose Merkel's successor.
Germany goes to the polls on September 26. After 16 years in office, the current German Chancellor Angela Merkel is bowing out. Three main parties are offering up potential candidates to become her successor and according to the most recent opinion polls, the Social Democrats and Merkel's party, the Christian Democrats, remain within a few points of each other in terms of popularity.
Around 60.4 million people are eligible to vote in the election, including 7.4 million citizens with a migration background. Of course, the election will not be decided by the relatively small proportion of migrants who have obtained German citizenship, but a growing number of migrants and refugees who arrived in Germany since 2015 are beginning to qualify for citizenship and therefore can vote.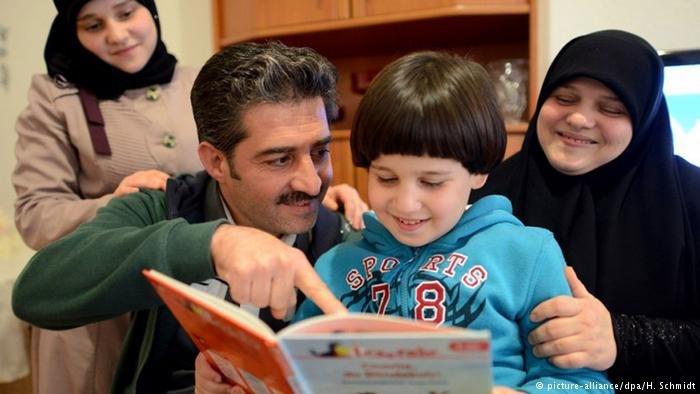 Migrants acquiring German citizenship
The Asylum Information Database AIDA and the European Council on Refugees and Exiles ECRE noted that in 2019, a total of 128,905 people received German citizenship. Even though the figures do not note which of those may be refugees or their reasons for coming to Germany or when they arrived, they do note that 14,985 of those came from Syria, Iraq, Iran and Afghanistan originally.
In addition, according to federal statistics, 5,810 people who obtained German citizenship in 2020 hailed originally from Africa, including north African countries like Morocco, Tunisia and Algeria, Libya, as well as Eritrea, Ethiopia, Somalia, Nigeria, Guinea, Cameroon and Democratic Republic of Congo.
In 2020, data shows that 4,125 people with Syrian citizenship obtained German citizenship, 2,650 from Iraq and 1,965 from Iran. A total of 1,205 people coming from Pakistan were granted citizenship and 1,695 people coming from Afghanistan. Again, the statistics do not record how long a person has been in Germany or their reasons for obtaining citizenship.
Political participation
Some new citizens will not just be voting, but also running in the elections. Shoan Vaisi is one of these. He fled Iran in 2011, because, he told DW, he was a member of a left-wing organization and had "organized demonstrations and readings of banned books, campaigned for equal rights between women and men, and spoken out about the oppression of the Kurdish minority."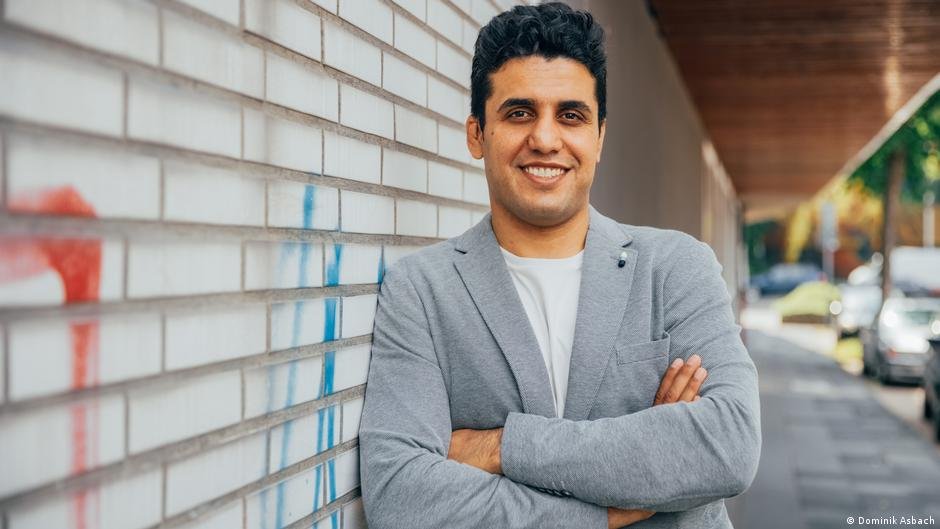 Vaisi, a Kurd himself, "drew the wrath of the Iranian authorities." Vaisi was "threatened with imprisonment or torture, at the very least." So, he left his home city of Sanandaj and traveled to Germany via Turkey and then Greece.
In this election, Vaisi is standing as a candidate for the left-wing Left party (Die Linke) in his new home city of Essen in the German state of North Rhine-Westphalia. "In the year 2021, it is more necessary than ever for a diverse society that people from underprivileged groups are represented in the Bundestag [German Federal Parliament]" Vaisi told DW.
Many of the Syrian refugees who arrived in Germany, tended to hold more conservative views, found a 2020 study from the Expert Council on Integration and Migration (SVR) and might be expected to vote for Angela Merkel's party successor Armin Laschet.
Also read: German election: How do political parties view migrants' issues?
Campaigning for the SPD
However, Tarek Saad, a Syrian who joined the Social Democrats (SPD) in 2016, just two years after he arrived in Germany, told the news agency Reuters, that he saw this current election as a way to help fellow refugees and migrants integrate more fully in Germany. This will be his first time voting in Germany.
The political science student told Reuters, "I thought the things making my life difficult must be tormenting others as well. To overcome them as quickly as possible, one should be in a political party."
Saad, who is 28 years old, thinks that the younger generation should see this election as an "opportunity to develop a new generation [in Germany]."
Another 29-year-old Syrian from that generation is not sure for whom to vote. Maher Obaid told Reuters that he was "being cautious and maybe he won't vote." He said his caution was due to a "lack of clarity among the parties on foreign policy issues, especially Syria."
Also read: German election: Are immigrant voters ignored?
'Very very excited'
Other Syrians too are excited about voting for the first time in their new country. In a video for Reuters, three of them explained how they were feeling about the upcoming election. "For the first time in my life, I know that my voice counts somehow," Hutaf Qassas told Reuters. He said he was "very very excited" about taking part in the election.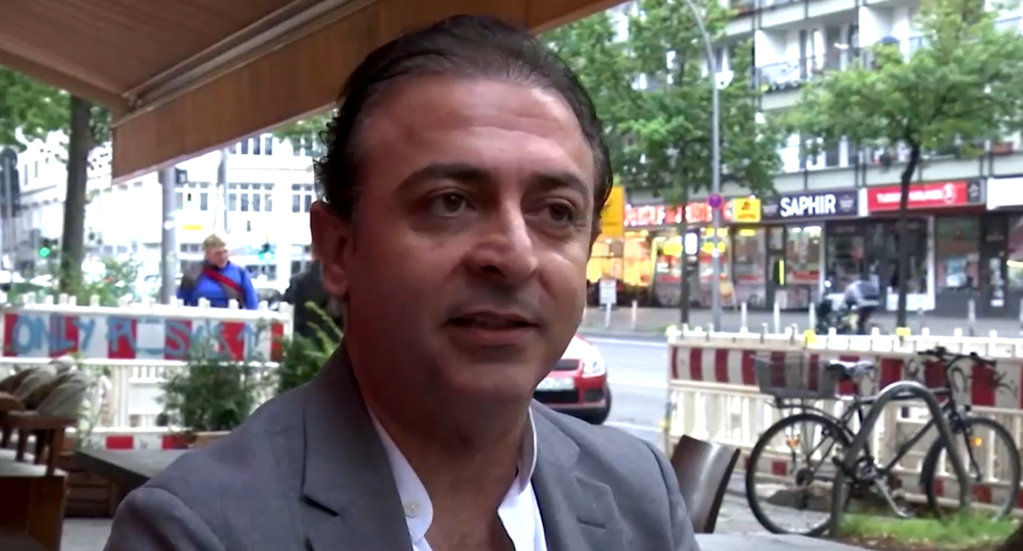 Qassas added that he thought Merkel was wonderful, and he was "really really fond of her as a person and as a politician." However, lately, he felt that her party had been disappointing on its record towards refugees and foreign policy towards countries like Syria. This is making the manager of a job and language center helping refugees, wonder whether he will remain loyal to her.
Refugees and employment were the main themes for Qassas and his concerns are making him "more aligned with the left parties," he confided.
Fellow Syrian, Dina Aboul Hosn, is still waiting for her citizenship but confirmed that she too would tend towards the left if given the chance to vote.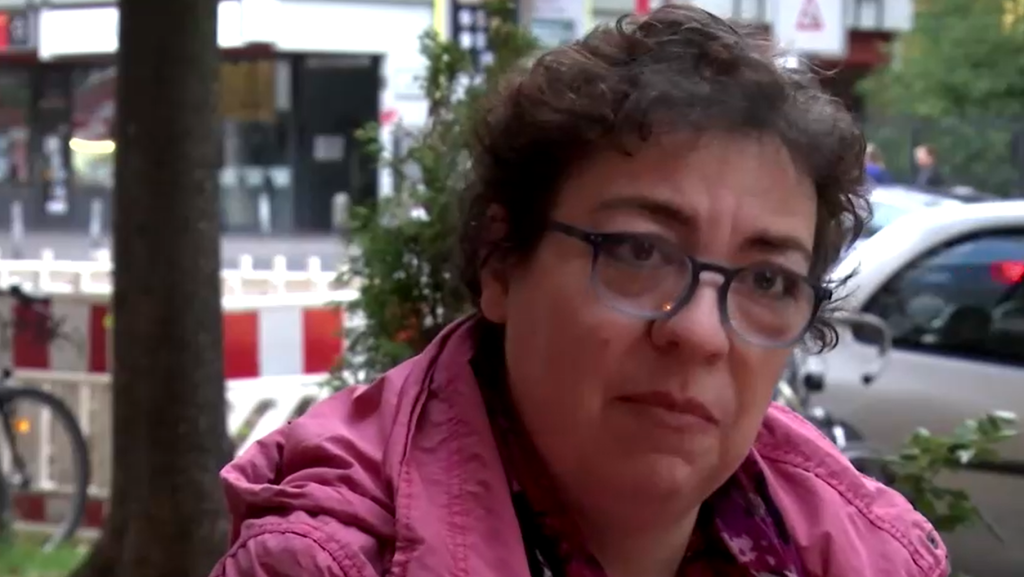 More information needed
Dima Farrah is working in a primary school in Berlin. She too will be voting towards the left end of the spectrum she thinks, but she feels it is important to offer refugees and newly arrived migrants in particular more information to help them understand more about who to vote for.
"What would have been good is if there would have been a group or someone there to explain specifically to us, the new citizens, immigrants, the plans of the parties or the parties, a bit of an explanation for people who have this new chance to vote. Because we have very little experience about what each of the parties represents and can only read the general information. But it is difficult for us to understand all the details," Farrah said.
Farrah says she is not so interested in the personalities of the three chancellor candidates but rather in the policies they are offering: "what they are going to do for Germany. And how are they going to move Germany forward and develop the country further and those things," Farrah concluded.
Also read: How migrants and refugees participate in German politics - even if they can't vote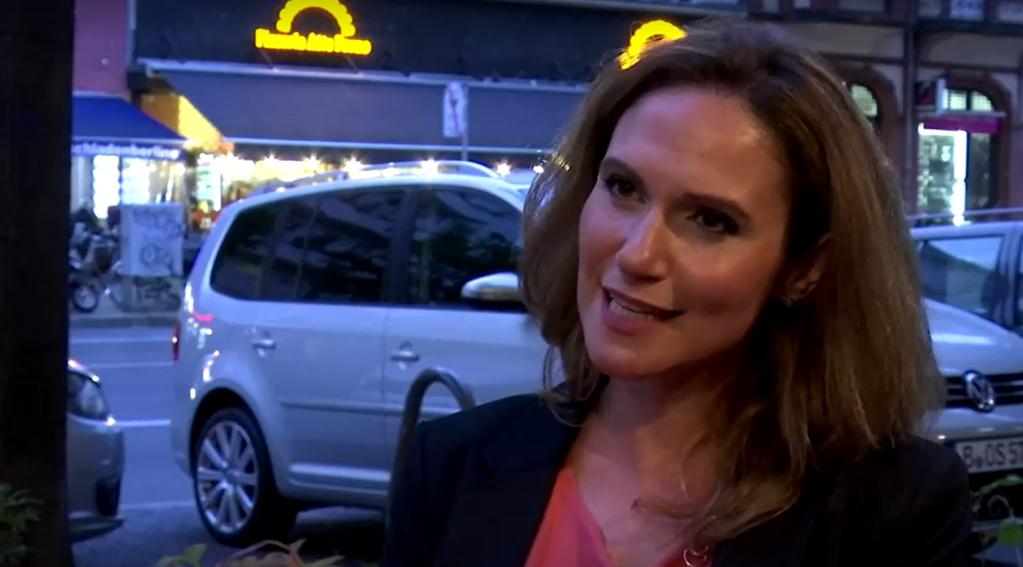 2017 elections
The SVR study in 2020 found that 65% of those in Germany with a migration background voted in 2017 against 86% of native-born Germans. Persons with a migration background include children of people who came to work in Germany in the fifties and sixties, as well as the children of European and American citizens who grew up in Germany and is not just focused on newly arrived migrants, asylum seekers and refugees.
Abdulaziz Ramadan, the head of a migrant integration organization in Leipzig was naturalized in 2019. He told Reuters that he thought that Syrians should be "very smart," in this election. "What Merkel did was right but what is her successor doing?" he asked.
Reuters said that an informal Facebook poll among members of a Syrian migrants' group on the platform showed that the majority of Syrians tend towards the SPD, followed by the Greens, if they were allowed to vote. The option "I don't care" was ticked as a third choice.
Also read: Kazungu-Hass: 'I would not call Germany an inclusive country'
Loyalty to Merkel?
One Syrian who voted in the 2017 election, told Reuters that then he voted for Merkel "out of emotion, […] because she supported refugees." However, Mahmoud Al Kutaifan admitted that this time round he was still unsure. "The election date is approaching but I honestly haven't decided yet," Al Kutaifan admitted.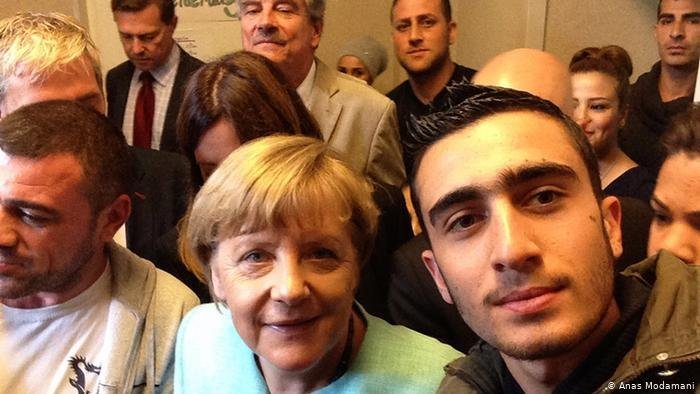 In 2018, the Robert Bosch Foundation published a study about the political participation of refugees in various countries including Germany. It found that the more a refugee was able to participate in the political life of a society, the more it helped with integration and engagement for the new host society. The report focused on those coming from Afghanistan and Syria present in Germany in 2017.
The 2020 SVR study backed up these findings. Although it admitted that newly arrived migrants couldn't hope to apply for German citizenship for the first six years after arrival, they should, nevertheless, be encouraged during their integration courses, to become active politically via what the report described as an "civic voluntarism model", which entails taking part in volunteer projects and other civil society groups like the volunteer fire service.
SVR found that the propensity to volunteer and give back was particularly high in migrant groups. They concluded that the more new arrivals were engaged positively at an early opportunity, the higher the likelihood of them working towards becoming an active political member of society later would be, with the aim of acquiring citizenship so they could take part in society and help make it better for everyone.
With Reuters and DW