The Pakistani authorities and the UN Refugee Agency (UNHCR) are working to verify and update the identity cards of more than 1.4 million registered Afghan refugees in the country. The last time such a drive took place was 10 years ago.
In a campaign to verify and update refugee identity cards, Pakistani authorities together with UNHCR have started the collection of biometric data from 1.4 million Afghan refugees who were officially registered and issued Proof of Registration (PoR) cards in 2007.
The data that is being collected include information about skills and education, according to dpa. Registered refugees will be issued new smartcards that can hold biometric data.
The campaign was first announced in April this year, but has stepped up in September following the arrival of additional Afghans over the border to Pakistan in the summer, after the Taliban took over Afghanistan and the previous government fell.
So far the details of a total of 500,000 Afghans in Pakistan have been updated and 100,000 smart cards issued, according to a press release by UNHCR dated September 21.
At least 600 staff from the Pakistani government and the UNHCR will work across 35 sites to complete the registration drive, which is expected to be completed by April 2022. The smart cards issued are valid until 2023. According to the UNHCR, the initiative will "better enable refugees to access critical services, such as health and education."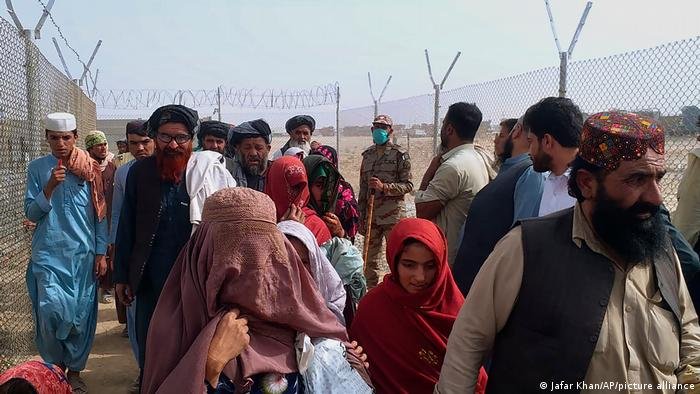 Fleeing Afghanistan
According to UNHCR figures, there are more than 1.4 million registered Afghan refugees in Pakistan, some have been there as long as four decades, after war and insecurity first hit the country in the late seventies. Another 1.5 millions undocumented Afghans are believed to be living in Pakistan, according to government estimates. The last large-scale verification of the numbers of Afghan refugees in Pakistan took place a decade ago.
Pakistan shares a long land border with Afghanistan and has long taken in the majority of those fleeing Afghanistan, with Iran following in second place. However, as town after town fell to the Taliban this summer, Pakistan decided to shut its borders to Afghanistan, saying it could not cope with a further influx of Afghan refugees.
Those who did arrive, reported the BBC in August, were being asked to stay in camps near the border with Afghanistan so that they could return to their own country as soon as possible. For those who already managed to get registered in Afghanistan, the new smart card registration system applies.
In September, the UNHCR released an interim report on the situation for Afghan refugees in both Pakistan and Iran. In it, they said that there was currently at least 2.2 million registered Afghan refugees in the two countries and a "potential worse-case scenario envisages over 515,000 more people fleeing across the Afghan borders" into either Pakistan or Iran.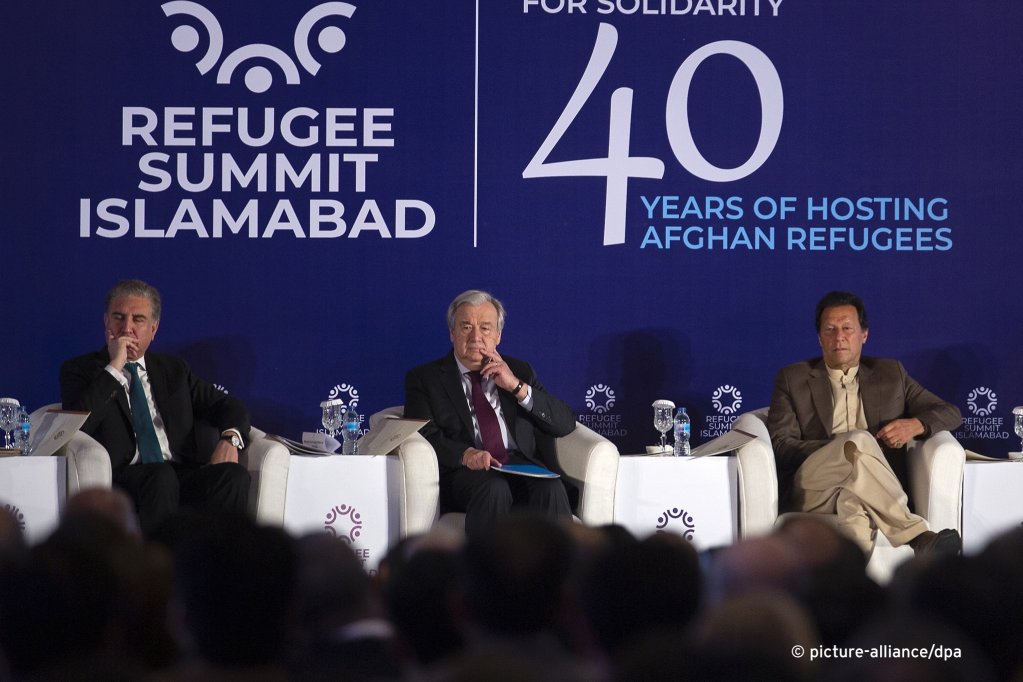 Current provision 'critically underfunded'
The UNHCR admitted that its existing humanitarian support programme for Afghan refugees remains "critically underfunded, as does the Humanitarian Response Plan for the population inside Afghanistan."
For Pakistan, stated the UNHCR in its report, they were hoping to get $132.6 million (€113 million) in place to fund programs up to December 2021. This included education, energy and environment, food security, health and nutrition, livelihoods and resilience, logistics and telecommunications, protection and shelter.
The report also pointed out that Pakistan is not a signatory to the 1951 Convention relating to the status of refugees. It also does not have national legislation that "specifically refers to the right to seek asylum or the principle of non-refoulement." In fact, the BBC reported that two Afghans were shot dead by Pakistani border guards as they tried to cross into Pakistan without the correct visa and passport that Pakistan requires of Afghans.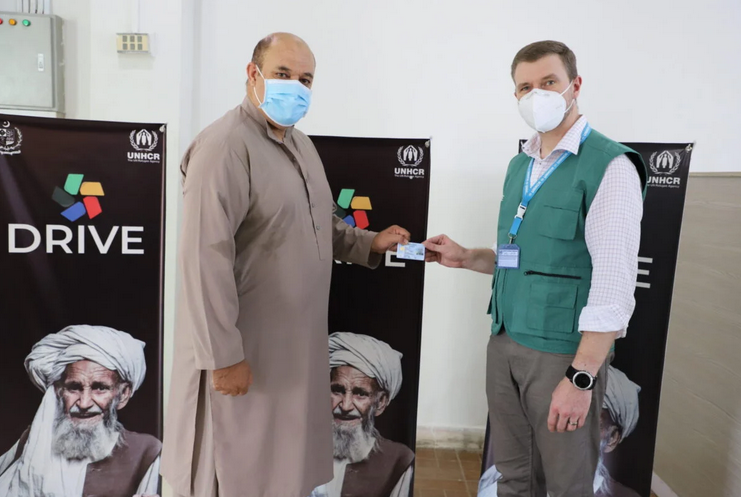 'Important tool for protection'
Even before the latest crisis in Afghanistan, Pakistan had already built a fence along some parts of its land border with Afghanistan and introduced controls to make sure people had the correct documents for travel. The German news agency dpa reported that earlier in September Pakistani authorities deported hundreds of Afghans who attempted to cross into Pakistan overland.
The UNHCR's main priority, according to the report, therefore is to make sure that Afghans seeking asylum have unhindered access to arrive in Pakistan and then seek humanitarian protection. The two Pakistani provinces which host the majority of Afghan refugees, about 81% according to the UNHCR, also have the "highest multi-dimensional poverty levels."
UNHCR Director Asia Bureau Indrika Ratwatte said that the smart cards would be an "important tool of protection" for Afghan refugees in Pakistan and would help both the authorities and the UNHCR "better inform the provision of services and assistance."
For Afghan refugees who have recently arrived in Pakistan, the UNHCR has created the following website with information about programs running via Pakistan for other countries like the UK, US and Canada.