More than 120,000 people were airlifted out of Kabul after the Taliban took control of Afghanistan, including Afghans who had worked for foreign powers as well as foreign nationals. But many Afghans weren't able to get to their evacuation flights, or are still waiting for their applications to be processed and feel left behind.
According to briefings from the US Defense Department and the White House, more than 120,000 people were evacuated from Afghanistan in the last days of August as the previous government fell and the Taliban took control of city after city, and then marched into the capital Kabul.
In fact, report the BBC, the US forces and its coalition partners evacuated 123,000 people, including "nearly 80,000 civilians." More than 73,500 of these were Afghans or other foreign nationals. The UK said it flew 15,000 people out and around 8,000 of these, so a little over half, were Afghans.
Germany evacuated about 5,347 people, reported the news agency Reuters, including "more than 4,100 Afghans." An estimated 5,000 former Afghan staff and their families were left behind, thinks Marcus Groatian, the founder and head of the Sponsorship Network for Afghan Staff.
Also read: Germany still responsible for evacuating more than 40,000 Afghans
'A fiasco and a disaster'
Groatian is an officer in the German army (Bundeswehr) and was stationed in Kunduz province in Afghanistan in 2011. In the newspaper Berliner Zeitung, he called the evacuation in August a "fiasco and a disaster."
One of those left behind is Tawfiq Bashardost from Mazar-i-Sharif. He recently spoke to the German news agency dpa and explained that after working as an interpreter with German troops, he had been on one of the lists to be evacuated.
The 34-year-old said that he received a message from the German authorities telling him that they were sending a vehicle to transport him and his wife to Kabul. But on the day they were due to fly out, a suicide bomber struck at the airport and the evacuation was canceled.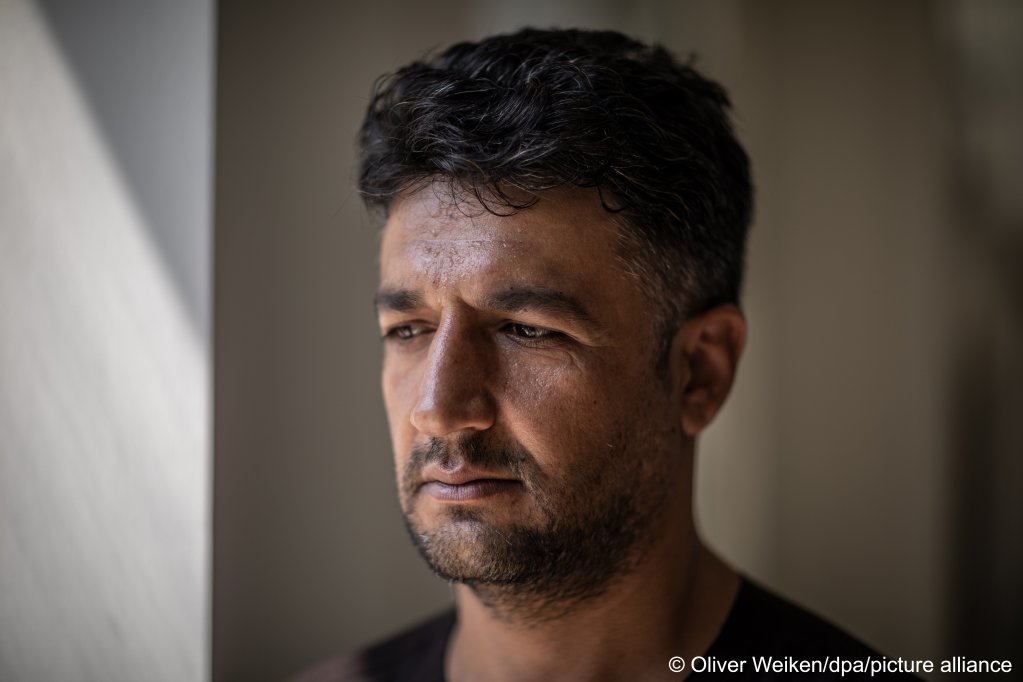 'Clever, dynamic, loyal and versatile'
The Germans ended their evacuation on August 26, just after the suicide bomber struck. In 2020, according to the UNHCR, Germany was hosting 181,100 Afghan refugees -- after Pakistan and Iran the highest number of registered refugees in the world. About 33,000 are currently waiting for their asylum claims to be decided in Germany, reports the BBC.
Just ahead of the German elections and a change of government, Germany has not committed to saying how many more Afghans it will evacuate, but at the end of August the BBC reported that Angela Merkel said that "as many as 40,000 people still in Afghanistan may have a right to be evacuated to Germany if they feel they are endangered."
Bashardost told dpa he worked for almost ten years for the international forces ISAF in northern Afghanistan, which was under a German command. Whilst he was working, the commanders there described Bashardost as "clever, dynamic, loyal and versatile." In 2015 though, as the security situation worsened, Bashardost resigned from his post. He said his family was already receiving threats from the Taliban because of his work and he left to work in the capital Kabul.
Also read: 'I hope France will not abandon me', says Afghan woman who worked for French troops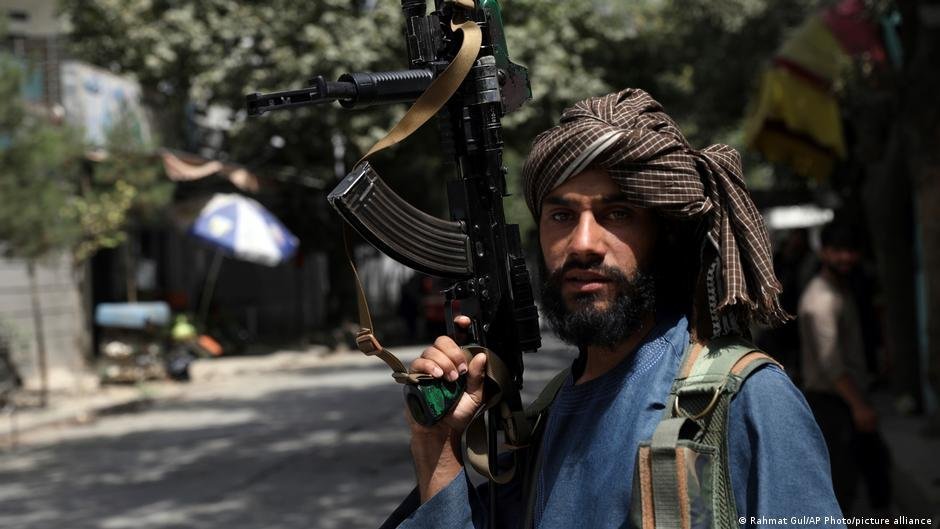 'They know my face'
Now the Taliban hold Kabul too, Bashardost told dpa he is "living in fear." Whilst he was working with the ISAF troops, he had to translate during interrogations of Taliban fighters, "they know my face," he says, adding that no one in Afghanistan believes that the Taliban will show any mercy to those who are perceived to have been working against them, like interpreters for foreign armies.
Bashardost has been given an emergency contact to the German army, reports dpa, and is also in possession of an email, dated September 6, which confirms that he should be among those to be evacuated from Afghanistan. However, he hasn't yet been told how that might happen.
Dpa talks of a potential route via Uzbekistan, but a visa for that country costs around €600 and traveling across borders, or even through Afghanistan is dangerous. The route via Pakistan, says Bashardost, is equally costly and difficult, especially since Pakistan shut its borders to all those who don't have a valid visa and travel document. Bashardost says he can't afford the costs of acquiring those documents for himself and his wife.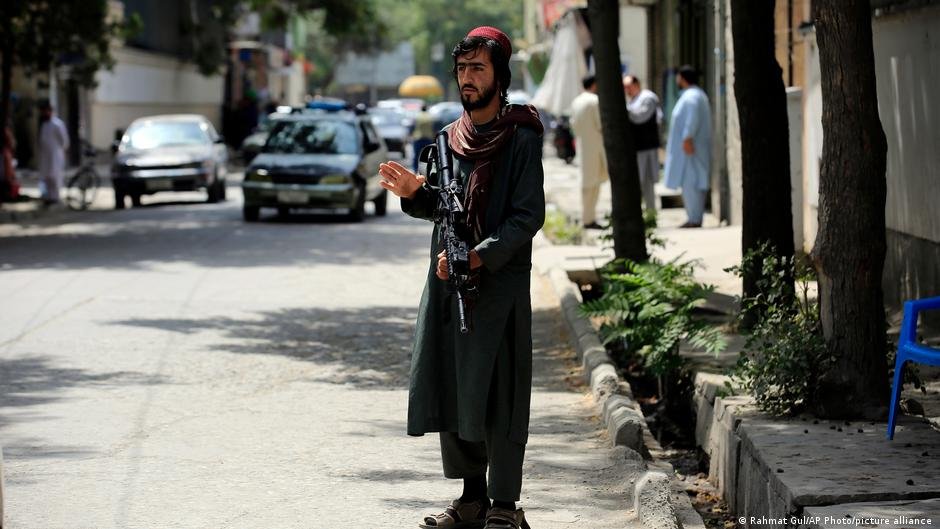 'Our lives are in danger'
"We understand the problems with security at the moment," says Bashardost to dpa, adding that he is not angry with the Germans, but he just hopes "that they realise that our lives are in danger."
And Bashardost is not the only person hoping that Germany will still be able to help. Lutfullah Mashal worked for the German army between 2008 and 2010 also in northern Afghanistan. In 2014 he began working as a translator for German police trainers, also in Feisabad.
Mashal also has an email, dated August 20, reports dpa, which says that he and his family are on the evacuation list. He says he tried about three dozen times to get through the chaos at the airport, but failed.
Mashal's problems seem to have been compounded because he worked for two different German employers. The German army, reports dpa, don't think they are responsible for him because his last employer was the German police force, which comes under the German Interior Ministry, as opposed to the Defense or Foreign Ministry.
Also read: Afghanistan: Families left behind after relatives fell from plane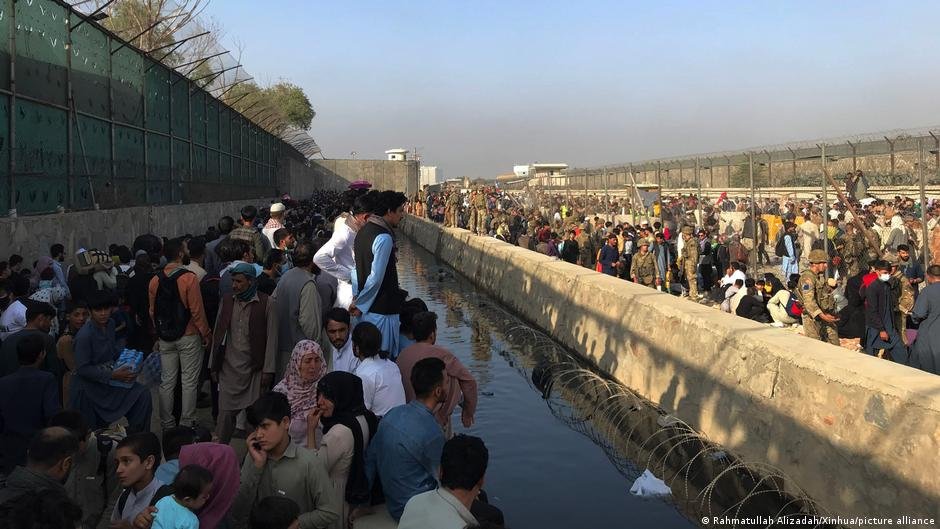 New evacuation routes being 'worked upon'
During telephone calls with the German authorities, Mashal told dpa, evacuation has continued to be promised and he has been told to stay in Kabul, but details of how an evacuation might happen have not yet been clarified. Mashal hopes that by talking about his situation, he will help place "more pressure on the German government to save our lives." He hopes that international attention will hold off the Taliban's rage which he fears is coming.
He says if he is not evacuated in the next couple of months, he and his wife and family will try to flee via Iran and then proceed over land to Germany where he will ask for refugee status. Pressure is also building from organizations like Groatian's and its equivalent in other western countries which had big presences in Afghanistan over the last twenty years.
Groatian told Reuters at the end of August that "other nations have started to issue virtual visas, mailing them to people so that they can at least prove their identity as former staff members." Groatian thinks Germany should follow their example.
On September 11, a civilian charter flight brought 250 people out of Kabul to the Gulf State of Qatar. 158 Afghans were on board, as well as other foreigners. We are working on arranging more flights, said a government spokesman at the time to the German nightly news Tagesschau.
Also read: 'Please save us': InfoMigrants receives distressing messages from Afghanistan
The stories of Tawfiq Bashardost and Lutfullah Mashal came from an extensive dpa feature by Can Merey in Kabul.