More than 16,000 migrants have made it over the Channel to the UK this year, almost double those who made it in the whole of 2020. The British government talks about sending boats back but since Brexit, returning migrants to France has become harder, and that is attracting more migrants to attempt the crossing.
"I've been here [in Europe] five years," explains Suleiman, an Eritrean migrant bent over a fire at a makeshift camp in Calais at the end of July. Suleiman has applied for asylum three times in Europe and each time he has been refused, he tells InfoMigrants for our forthcoming podcast Tales from the Border, as he and his friends tuck into hunks of bread dipped into a piping hot lentil stew the group have cooked over the fire.
We ask him if he were to be granted asylum in France, would he take it? Suleiman nods an emphatic 'yes.' "I want yes," he adds. "The problem is not give eh." Then Suleiman explains that because of the Dublin agreement, his attempt to have his asylum claims heard have come to nothing, because each European country bounces him back to the one he was previously in. "I just want paper you know," he says, his eyes downcast, his shoulders slumped.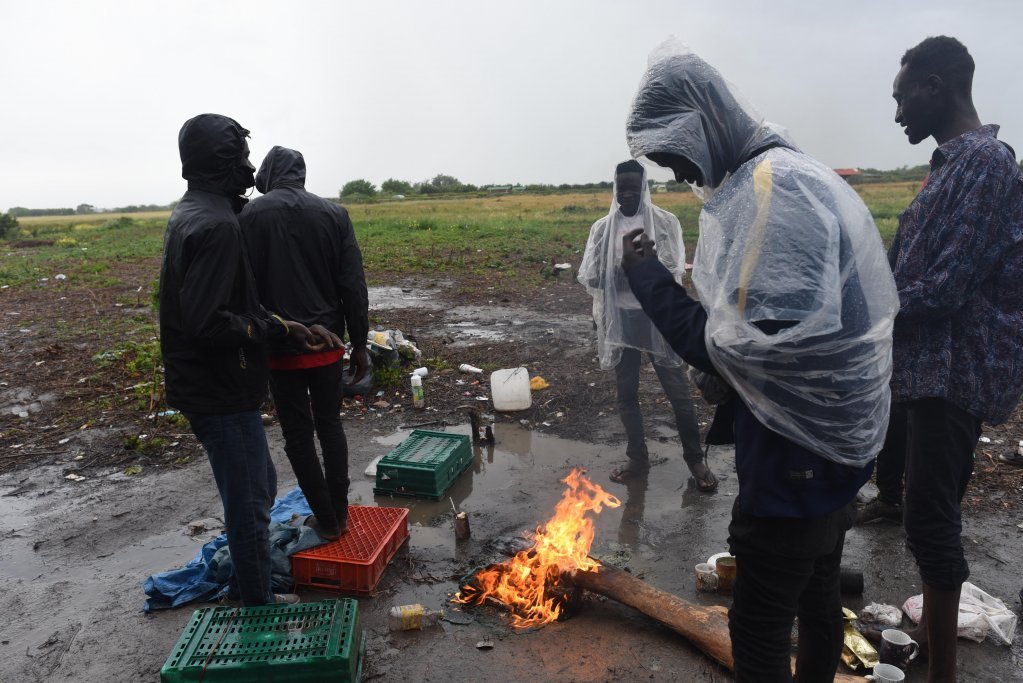 'Last chance'
"I want work, I want life good, because I am every day sleeping in the street," he concludes. Suleiman is in Calais because he sees the UK as his "last chance," to have his asylum claim heard. He says in a few mumbled words that he left Eritrea because of "too much dictator, you know?"
At a distribution site across Calais, run by the Anglo-French organization Care4Calais, a tall man from Sudan, who says his name is Diaby, has a similar story. "We just need some place to give us paper and to give us some place to live," explains Diaby, his hand running gently over his freshly cut hair. "Here [in France] everybody is talking about paper, paper, [but we receive] no paper. Some people have four years, no paper, they stay in Calais because of that." The only solution, thinks Diaby is to "go England."
Some of course, because of the language, because of contacts with family or friends, have always wanted to get to England, but for others Britain has become their last chance to get their asylum cases heard.
No more Dublin
Because, now the UK is out of the EU, (and the transition laws ceased applying in January 2021) Britain can no longer apply the Dublin agreement and send people directly back to the first EU country they arrived in. Any returns have to be agreed with each individual country, a process that takes time and gives potential asylum seekers, or so they hope, the time to start their journey towards obtaining the papers they want to be able to start work and the new life they dream about.
So far, according to estimates from the British Press Association (PA), over 16,000 people have made it over the Channel to the UK this year. That is almost double the numbers who arrived by small boat in the whole of 2020, and that was already designated "record numbers," by the British government.
The numbers of those arriving so far in September have been greater "than in any previous month since the crisis began," reported the BBC on September 23. To date, 3,879 people have crossed the Channel by small boat in September.
On September 22, the French authorities prevented "a further 181 people in seven boats from making the crossing," added the BBC. As the numbers of those attempting the crossing continues to rise, so does the rhetoric against making those crossings by the British government.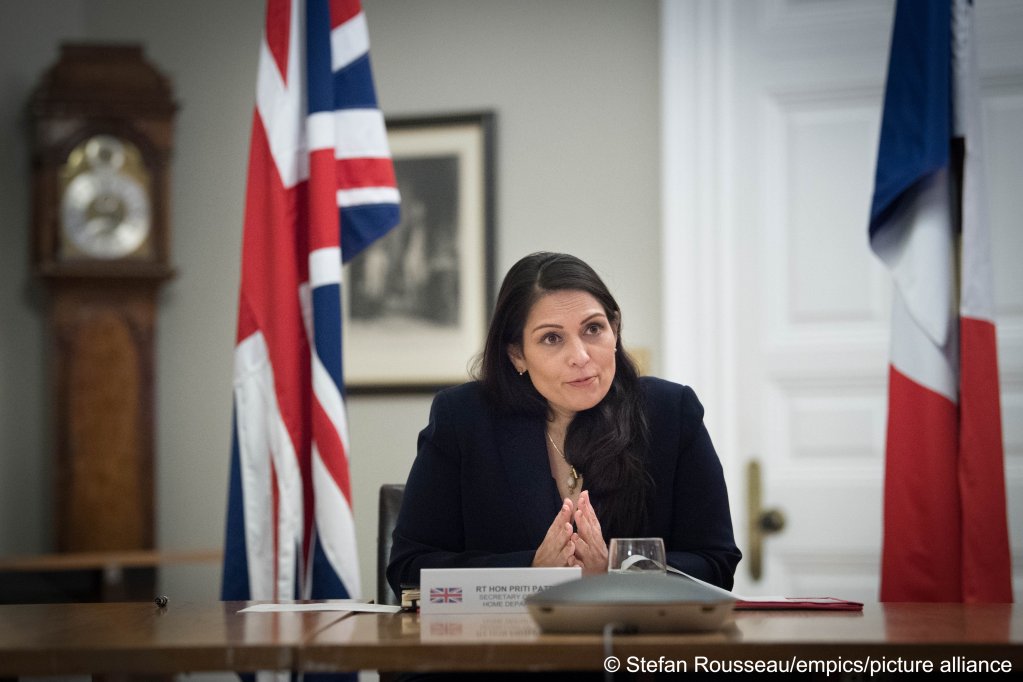 New legislation will seek to criminalize crossings
New legislation, entitled the Nationality and Borders bill, is making its way through parliament. Part of the legislation contained in the bill intends to make it a criminal offense to "knowingly arrive in the UK without permission," reports the BBC. In fact, the government's Clandestine Channel Threat Commander, Dan O'Mahoney, told the broadcaster that they have already made "nearly 300 arrests and 65 convictions related to small boat criminality."
The Home Secretary (Interior Minister) Priti Patel, has also claimed that she is working on plans to turn boats back to France mid-Channel, something that pro-migration campaigners, lawyers and the UN Refugee Agency have all condemned as breaking international law. The French government has also rejected these plans.
According to a recent feature about Calais from the German news agency dpa, the cost of paying a smuggler to get across the Channel is around €2,500 per person. But for many in Calais that price is just too high.
'At a certain point money is out'
"At a certain point [in their journey] the money is out," explains Carou, a pro-migrant campaigner currently helping migrants at the Franco-Italian border in the Alps. For many of the African migrants in particular, the money is out in Calais. That's why many wait months if not years in the French port town, trying their luck on the lorries, sometimes scaling four meter high fences topped with barbed wire to get access to the ferry ports and lorry parks.
For others, like Awat from Sudan, who spoke to InfoMigrants at the Secours Catholique haven in Calais at the end of July, the hope is to get a small group together and club together to buy their own boat. "Maybe we make group," Awat explains. "Like seven, ten, eleven, like this, we collect €200, after we buy boat, we buy machine [engine] and after we try."
Perhaps Awat's confidence comes from his youth, he tells InfoMigrants he is 17, although he looks older. His smile shines as brightly as his African print shirt and dark sunglasses glinting in the sun. He feels sure he will find a way to join his friends in Liverpool or another UK city where there are already sizeable Sudanese communities.