The French association Droit à l'école (Right to School) provides daily classes to foreign unaccompanied minors who have had their minority status rejected and are awaiting their appeal with the children's judge. The 'school for those without a school' provides respite for these young migrants and a chance to integrate them in the national education program.
The atmosphere is studious in the premises of Ground Control, a Parisian bar in the 12th arrondissement -- it's a far cry from the festive atmosphere that usually reigns in this place.
Since 2019, the association Droit à l'école has been taking over part of the bar every Monday to Saturday morning to give classes to minors who have not had their status recognized by the children's welfare office Aide Sociale à l'Enfance (ASE) and have appealed their case to the children's judge. These migrants say that they are underage, but the ASE does not consider them to be minors.
While waiting for the judge's decision -- which can take between six to 18 months -- these young people are not taken in charge by the departments and therefore cannot attend school. "We realized that these minors all want to go to school, but nothing is planned for them, so we created the 'l'école des sans école' ('school for those without a school')," explains Sylvain Perrier, the founder of the association.
About fifty volunteer teachers take turns every day to teach French, mathematics and life and earth sciences (SVT, sciences de la vie et de la terre) to about sixty schoolchildren divided according to their level. On this September morning, Sylvie* is teaching seven young Africans to read and write.
Read more: France: How apprentice baker Laye Traoré became a symbol for the struggle of young migrants
'Let's keep going'
"What word starts with 'sk'?", "How do you spell 'skirt'?", the teacher asks the class in French. Awa*, the only girl on the team, is dutifully taking notes in her notebook. The 16-year-old Ivorian has never been to school in her native country and is eager to learn. "French is hard, but it's important that I know how to read and write," says this teenager who wants to become a midwife.
When some people ask for a short break to relax for a few minutes, Awa does not want to stop. "No, let's keep going," says the teenager who never takes her eyes off her notebook.
At lunchtime, four young people from another group are revising their math class, scheduled for the afternoon, and all together they are repeating an addition on the board.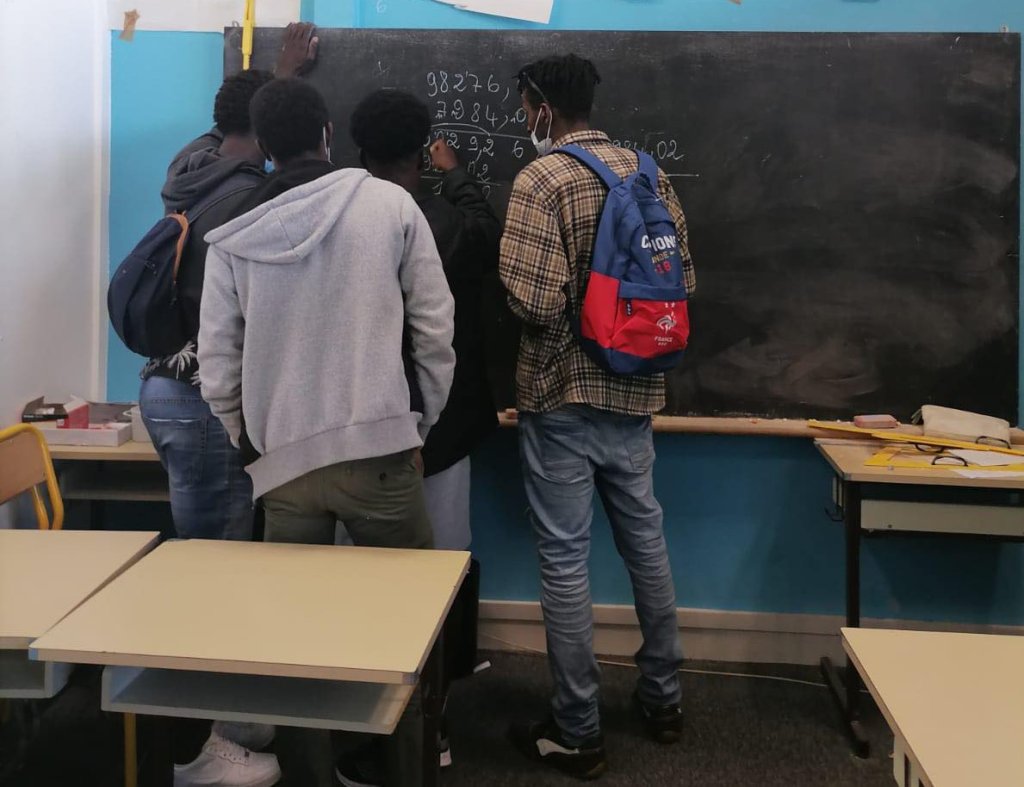 "They are very motivated, it's an escape for these young people who have lived for months or even years on the road to exile," says Sylvie. Most of them are now housed in social hostels thanks to associations such as Médecins Sans Frontières (MSF) or Utopia 56, after having spent several months in tent sin the camps of northern Paris.
Read more: France to prolong social benefits for children after they turn 18
'An indispensable breathing space'
Young people only stay a few months at the 'l'école des sans école'. It provides an "indispensable breathing space," in Sylvie's words, to teach or reteach the minors about schooling before they enter the reception classes for students newly arrived in France (UPE2A), in secondary school or in a vocational course (CAP / bac pro).
"The goal is to bring them to school, to help them progress by providing them with a framework," explains Perrier.
Rules are posted on the walls of the classrooms: "Be on time, listen to the lesson, don't use your phone...." Each student has a timetable, just like in a "real" school.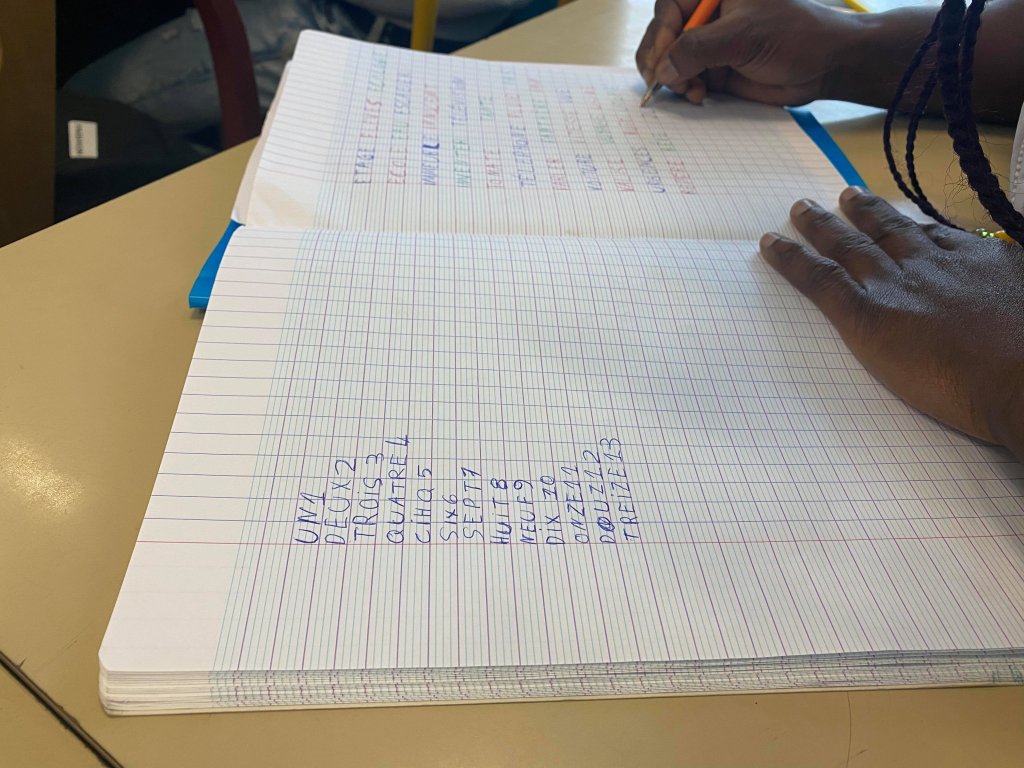 This system has allowed Ahmed* to find his way back to school. The 18-year-old Malian attended classes at Ground Control for six months last year. When he arrived, he didn't speak a word of French. "It helped me to integrate into my reception class and then start my CAP in chiropody at the beginning of September," he says in good French, proudly showing his correspondence book from his professional high school.
The young man returns almost every day to the 'l'école des sans école', to do his homework. In addition to his daily classes, the association Droit à l'école has also set up three tutoring sessions per week.
Growing waiting list
The association members are determined not to lose sight of the students once they leave this unique school. In January 2021, an orientation center was also created to help young people in their choices of orientation, internships, jobs, work-study programs...
And it's working. For the 2020 / 2021 school year, almost 200 minors passed through this school, 66 young people completed an internship in a company and 17 obtained a work-study contract, according to the association's figures. A hundred others have been enrolled in a vocational training program (bac pro), a vocational training certificate (CAP), a college or a reception class.
The model is so successful that the school is a victim of its own success. The waiting list is constantly growing. In order to deal with the most urgent problems, the associations that direct minors to this school give priority to the older ones. For them, time is of the essence: once they turn 18, they risk deportation if they are not enrolled in a national education program.
*The first names have been changed at the request of those concerned.