Migrants from Afghanistan and the Middle East continue to cross the border from Poland into Germany. Belarus, which is accused of pushing the migrants towards the EU, has passed a law blocking their return.
As Polish authorities continue to push migrants back across the eastern border with Belarus, more migrants have been making their way from Poland to the German states of Brandenburg, Saxony, and Mecklenburg-Western Pomerania.
In recent days German police have apprehended hundreds of people trying to cross over, with the number reaching a "new weekend high" in the first days of October.
Many of the migrants, most of whom come from Iraq, Iran, Syria and Yemen, have been taken to migrant reception centers in Germany, while several people who are believed to have smuggled them into the country have been arrested and remanded in custody.
EU leaders believe that the increase in irregular crossings is prompted by Belarus deliberately sending migrants to the EU's eastern border. Over the past weeks and months, thousands have attempted to cross from Belarus into countries such as Latvia, Lithuania, and Poland — an unprecedented number for the region.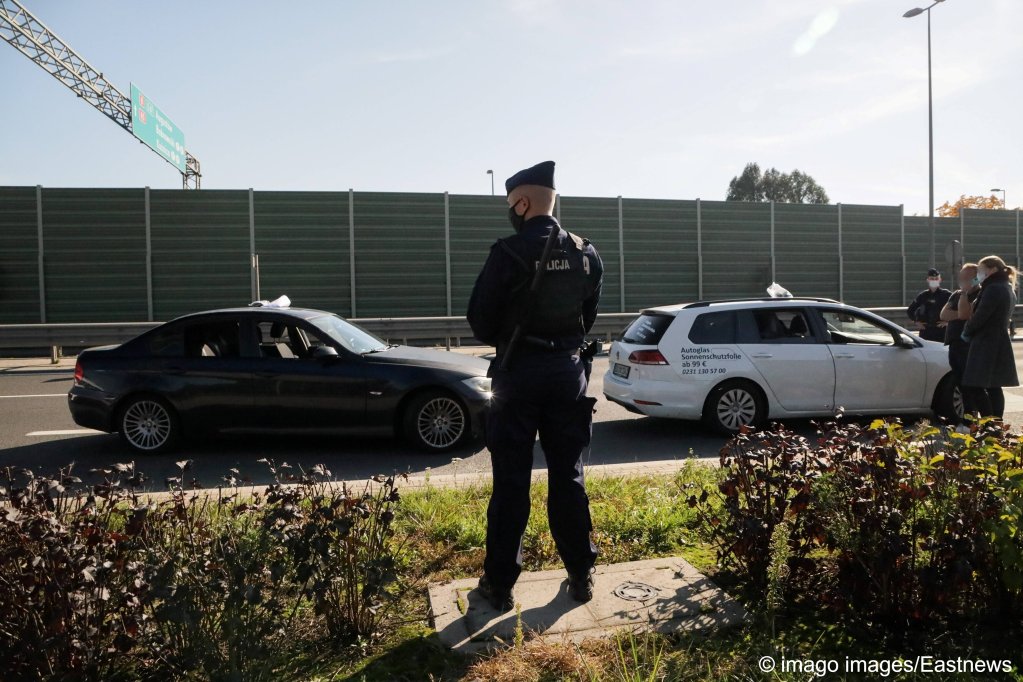 Belarus blocks returning migrants, EU mulls more sanctions
On Monday the parliament of Belarus passed legislation allowing the country to refuse to take back migrants from the EU. In response to the situation, The European Commission said it is ready to propose extra sanctions against Belarus.
"We stand ready to adopt further measures in response to unacceptable actions of the regime," EU Home affairs commissioner Ylva Johansson said on Tuesday in the European Parliament.
"The regime is using human beings in an unprecedented way, to put pressure on the European Union," she said, and added that migrants were being lured to Belarus in trips organized by a state tourist company, which was pocketing deposits and making them stay in state-approved hotels.
"Lukashenko's desperation is evidence that sanctions are hurting," Johansson said.
Also read: Increase in migrants entering Germany via Poland: German ministry
Stemming Migration flows
Poland is now working to warn potential migrants that the country's border with Belarus is sealed and is not a passage into the European Union. Polish diplomats in Middle Eastern and African countries are talking to local media and posting messages on the most popular communication channels to dissuade people from trying to enter the EU through Belarus, Deputy Foreign Minister Marcin Przydacz said Tuesday.
The number of migrants illegally entering the EU via Belarus has recently decreased significantly, according to the European Commission. "We observed a sharp decline in the last few weeks irregular arrivals from Belarus, " Commissioner Johansson said. This is mainly because there are no more flights from Baghdad to Minsk, Johansson said, adding that the European Commission is seeking contact with other countries of origin in Africa, whose citizens might get misled by the Belarusian ruler Alexander Lukashenko's promises.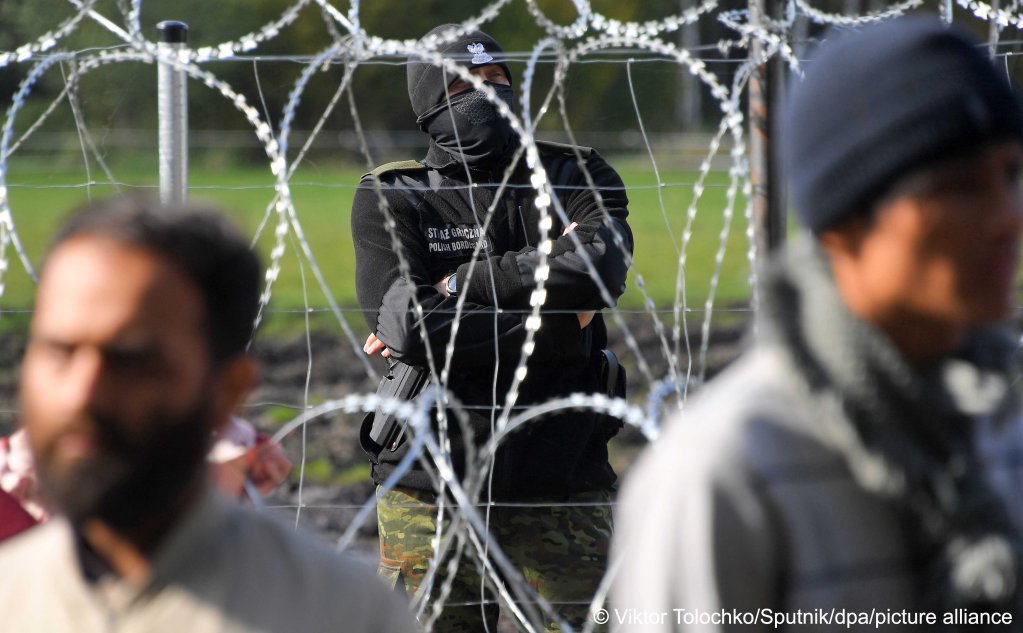 Crackdown continues in Poland
In recent weeks, Poland has sent thousands of troops and built a razor-wire fence at the border with Belarus to prevent migrants from crossing. 
A Polish ministerial decree issued in September says that those intercepted in the border area must be "returned to the state borderline." The decree is in conflict with the EU and International laws since it allows the removal of people even after they asked for international protection.
Most migrants have been stuck in a forested zone between Belarus and Polish border guards for weeks. At least five people have died so far in the forest, mostly due to exposure. Rights groups have warned of a humanitarian crisis, as temperatures continue to plummet.
But the Polish government has extended the emergency measures for another 60 days, denying NGOs and journalists access to the 3km-deep strip on the Belarusian borders.
The interior minister has also revealed plans to strengthen its border with a system of motion sensors and cameras, according to Reuters.
On a visit to Poland last week, Johansson urged Warsaw to show respect for the European Union's fundamental rights and obligations. A European Commission delegation was to visit Polish government officials to continue discussions on Wednesday.
Also read: 'Go back to Minsk!': Poland's border guards text migrants
Warsaw faces growing criticism
On Sunday, a senior Polish government official admitted that migrant children, including infants, were among those whom authorities had driven back to the Belarusian border.
Poland's deputy foreign minister said the children were "not driven off into the forest, but to the border zone," on a talk show broadcast on the TVN24 channel.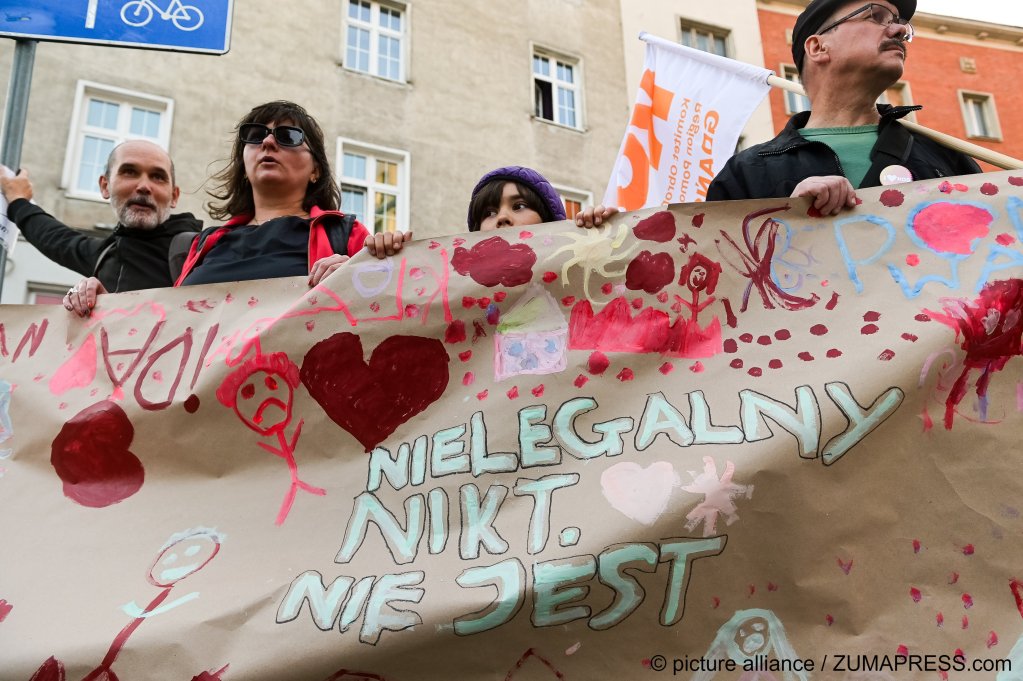 But Andrzej Dera, another representative of the ruling party, PiS, claimed migrant families, including infants, had wanted to be taken back from Polish camps to the border zone in order to seek asylum in Germany instead of Poland.
"You're [Dera] trying to tell us that parents with small children asked to be taken in the middle of the night to a cold forest and swamps? Congratulations if anyone believes you!", responded Izabela Leszczyna, an MP from the opposition party, also on the show.
Poland's influential Catholic Church, which has often aligned itself with the conservative government, appealed Monday for humanitarian assistance for the migrants.
Archbishop Stanislaw Gadecki, the president of the Polish Bishops' Conference, called for permission to launch humanitarian corridors in order to control the relocation of refugees, according to AFP.
Gadecki said that the authorities have the duty to detect potential threats from people crossing the country's borders, but shouldn't stigmatize newcomers by making harmful generalizations.
With AFP, Reuters, DPA