The international community should urgently send its promised aid to Afghanistan to avoid an economic crisis that could prompt a further refugee exodus, the UN refugee agency has warned.
"The humanitarian crisis in Afghanistan remains really dire," Babar Baloch, spokesperson for the UN refugee agency UNHCR, said in an interview in Islamabad on Saturday, October 9.
A lack of resources was hampering efforts to prevent an economic crisis in the already impoverished country, he said. This could lead to further flows of civilians seeking refuge in neighboring countries and beyond, Baloch warned. "The focus has to be inside Afghanistan to avoid and avert another refugee crisis."
Since the Taliban takeover of Afghanistan on August 15, the country's economy has further collapsed after struggling with drought and severe poverty from decades of war.
Most of the nation's international assistance has been cut off, though there are exceptions for humanitarian aid. Billions of dollars in central bank assets held abroad have also been frozen, which has put pressure on the banking system, Reuters reports.
Risk of more displacement and suffering
"Our worry is Afghan suffering will increase, the impact will be inside…but also it could be beyond Afghanistan…in terms of displacement not only to countries like Pakistan and Iran that have been generous hosts of refugees for decades, but beyond," Baloch said.
On September 17, international donors pledged more than $1 billion in aid at a ministerial conference in Geneva which was chaired by UN Secretary-General Antonio Guterres.
So far, however, only around one third of the required $600 million needed for humanitarian operations in Afghanistan in the next few months have been provided, according to UNHCR.
"Those pledges have to turn into reality, the cash has to be there for us to step in and support...Afghans," Baloch said.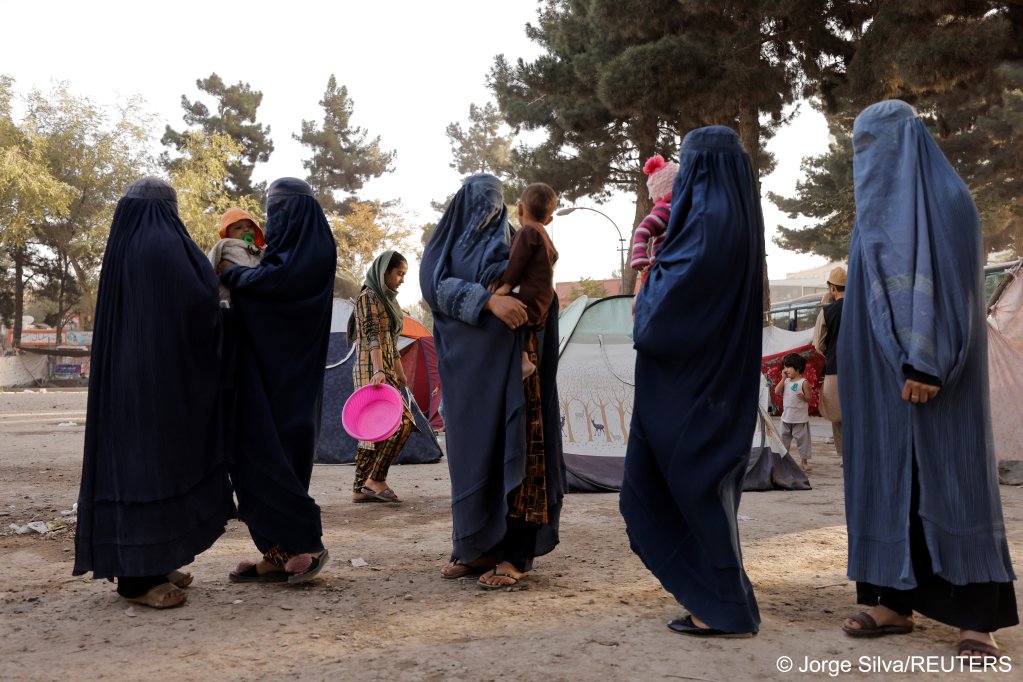 Challenges in providing aid, thousands on the move
Since the collapse of the government and the takeover of the country by the Taliban, there are new challenges to providing aid, UNHCR says. The lack of commercial flights means supplies have to be transported in on special flights or by road.
According to UNHCR, a humanitarian hub has been set up in Uzbekistan to fly in supplies which are then driven across the border into northern Afghanistan.
However, tens of thousands of Afghans are currently trying to get out of the country every day due to the severe humanitarian crisis, reports AFP. A reported 3,000 to 4,000 Afghans gather daily at the border crossing in Saranj at the border with Iran, the local border guard commander Mohammad Hashem Hansaleh told the news agency. Most of them, however, are reportedly turned back by Iranian security forces.
Some Afghans who were turned back at the border reported violent attacks by Iranian border guards. "Iranian soldiers took our money and slapped us on our hands," said a man named Hajatullah. Another Afghan who tried three times to climb the border wall told AFP that one night he heard gunshots and that two migrants were killed.
Before the Taliban's return to power, only 1,000 to 2,000 people a month wanted to leave for Iran through the border crossing in Saranj, according to border guard commander Hansaleh.
With Reuters, UNHCR, AFP