German police are reporting a further increase in unauthorized entries of people from Iraq, Syria and other countries who cross into Germany via Poland from Belarus. Almost 400 people were apprehended on the German-Polish border this weekend, a new record.
A total of 392 people were apprehended in the state of Brandenburg on the German-Polish border area this weekend, according to a statement by the German federal police on Monday, October 11. That's a new record for one weekend, up from 251 one week earlier.
In total, 2,603 unauthorized entries were detected on the Polish border between the beginning of the year and Sunday -- 810 of them in the week from October 4 to 10, according to the federal police.
The majority of those arriving are reportedly from Iraq, Syria, Iran and Yemen; most transited Lithuania and Poland from Belarus. They enter Germany in the states of Brandenburg, Saxony, and Mecklenburg-Western Pomerania which all border Poland. Many migrants have been admitted to first reception centers in the past weeks and months, while others have been taken into custody.
At the end of September, German media reported that the initial reception center at Eisenhüttenstadt was at capacity and that additional tents had to be set up to house migrants during their quarantine periods. Regional broadcaster rbb reported that one tenth of those arriving had either tested positive for the coronavirus or was a contact person.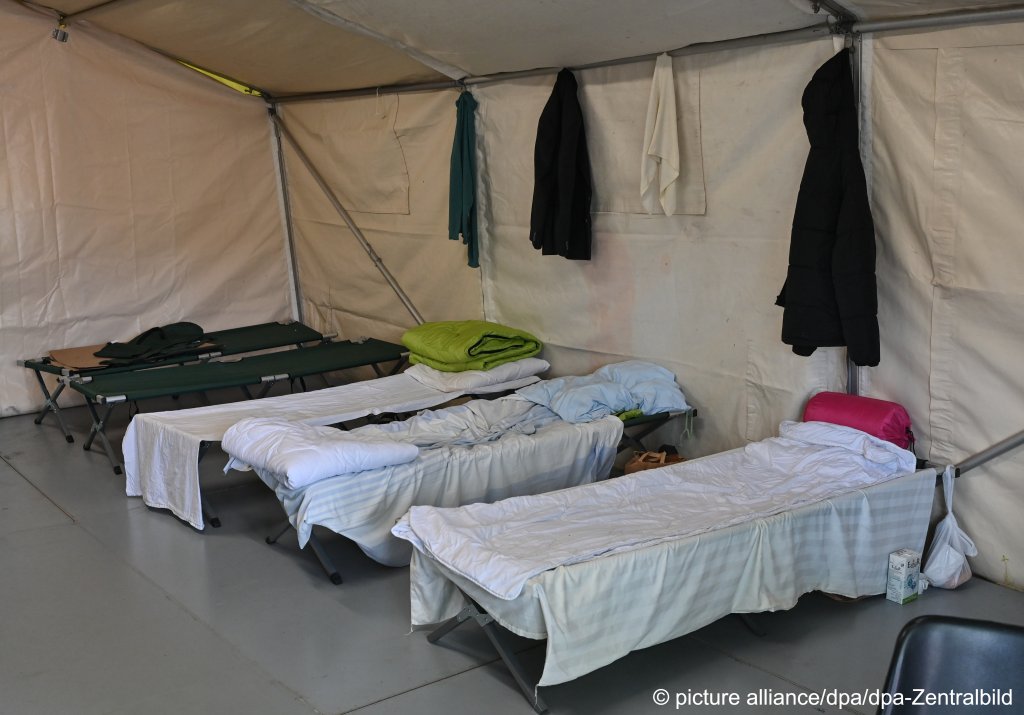 Belarus row
EU leaders believe that the increase in irregular crossings is prompted by Belarus deliberately sending migrants to the EU's eastern border. At the end of May, the Belarus president, Alexander Lukashenko, declared that he would no longer stop migrants and refugees on their way to the European Union. Since then, thousands have attempted to cross from Belarus into EU member states Latvia, Lithuania, and Poland — an unprecedented number for the region.
Smugglers in Poland, Lithuania and Lativa allegedly bring some of the migrants onwards to Germany, police investigations have found.
On Sunday alone, federal police officers detected 44 irregular entries within a short time period, in the early hours of the morning. Sixteen Yemeni and three Syrian men were found in a forest near Coschen (Oder-Spree district) at 7:50 am and one hour later later, another 25 Iraqis were discovered on a side road between Klein Gastrose (district of Spree-Neiße) and Gubinek (Poland).
They were taken into custody as they did not have the necessary papers for a legal stay in Germany, reports dpa citing police statements.
With dpa