Poland's parliament on Thursday passed legislation allowing for migrants to be pushed back at the border. Meanwhile, another migrant has been found dead near the border – the seventh confirmed death in recent weeks.
The amendment passed by the Polish parliament on Thursday (October 14) states that foreigners who are stopped after crossing the Polish border irregularly will be obliged to leave Polish territory. They will be temporarily banned from entering the country for a period between "six months to three years."
The order to leave may be appealed to the commander of the Border Guard, but this apparently does not suspend its execution.
The Polish authorities will also have the right "to leave unexamined" an asylum application filed by a foreigner who is stopped immediately after entering the country "illegally". The exception is if they have arrived directly (meaning without stops in other countries) from a country where their "life and freedom are threatened."
The new regulations must now be signed by President Andrzej Duda to take force. Duda is an ally of the ruling nationalists. At the end of September he had called for the state of emergency at the border to be extended for 60 days -- a measure widely critized by human rights organizations.
Polish lawmakers on Thursday also greenlighted a government plan to build a wall on its border with Belarus which is expected to cost a little over €353 million.
Read more: Poland plans a permanent barrier on Belarus border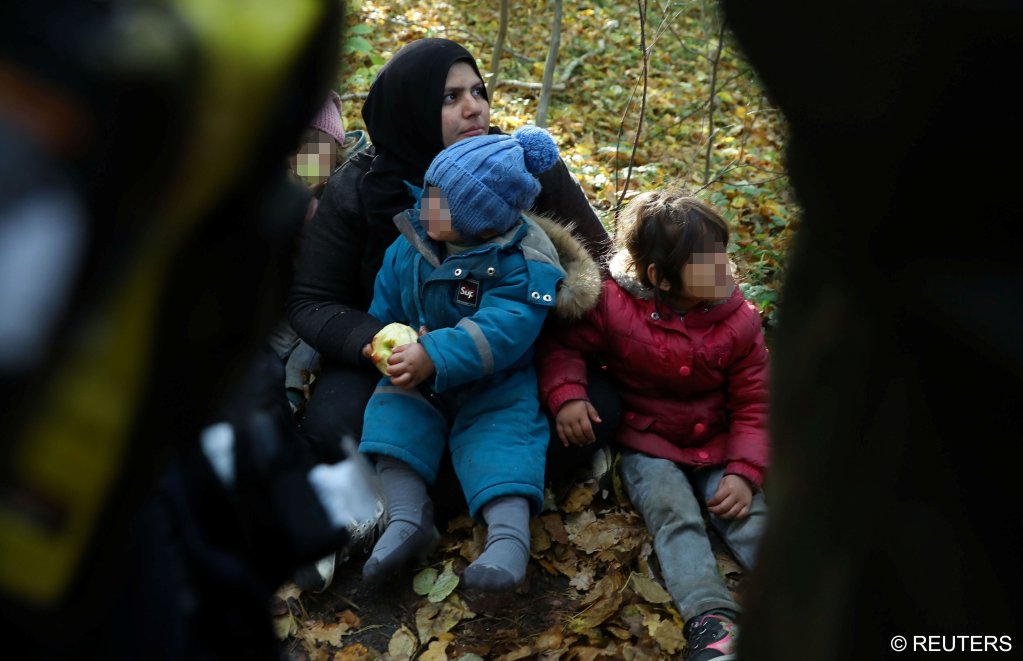 Rights advocates denounce treatment of migrants
Thousands of migrants, many of them from Iraq and Afghanistan, have attempted in recent months to cross from Belarus into Poland as well as Latvia and Lithuania. This started after Belarusian President Alexandr Lukashenko at the end of May declared that he would no longer prevent migrants and refugees from crossing into the European Union. The EU accuses Belarus of deliberately using migrants to put pressure on the EU over sanctions it imposed on Minsk.
Human rights advocates say the new Polish legislation is in breach of the country's commitments under international law, which states that people have a right to have their asylum case examined individually and which forbids states from sending potential asylum seekers back to places where their lives or well-being might be in danger.
Poland's Human Rights Ombudsman and the Office for Democratic Institutions and Human Rights (ODIHR) -- which is part of the Organisation for Security and Cooperation in Europe (OSCE) -- say the new law does not guarantee effective recourse for people seeking international protection.
"If there are people who have a legitimate request to seek asylum, there should be a way to allow that to happen," ODIHR director Matteo Mecacci told Reuters. "I understand there are also security concerns ... but security concerns cannot completely overrun the need for international protection."
EU Home Affairs Commissioner Ylva Johannsen said EU countries need to protect the bloc's external borders, but that they also have to uphold the rule of law and fundamental rights, reports Reuters.
Also read: Desperate migrants trapped between Belarus, Poland amid geopolitical row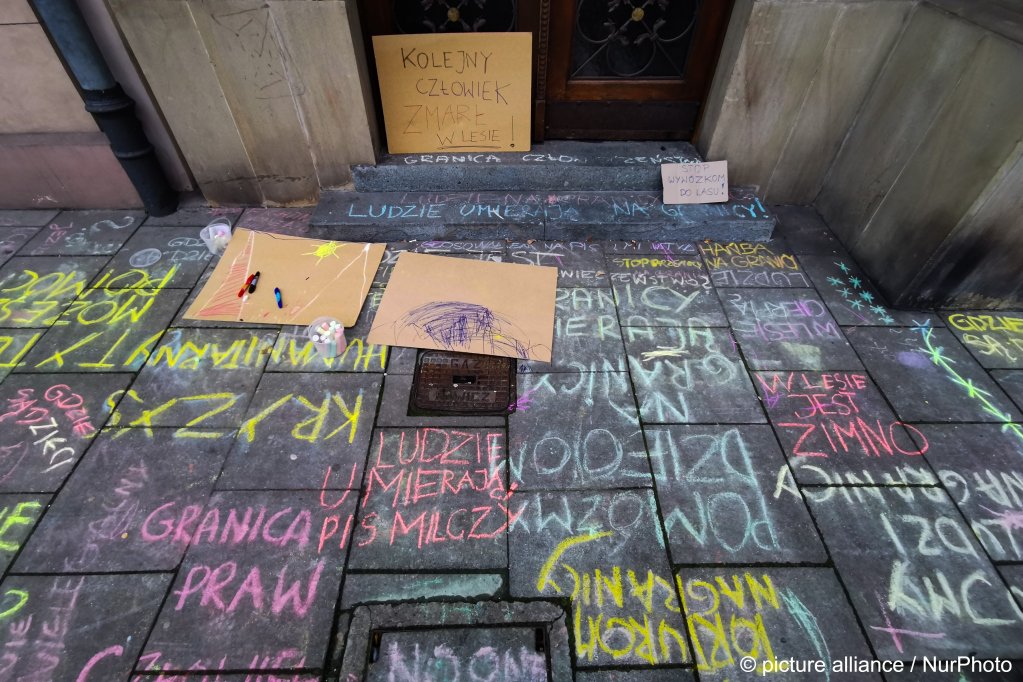 Syrian found dead near border
Meanwhile Polish police on Thursday reported that another migrant had been found dead on the border with Belarus. The body, believed to be that of a 24-year-old man from Syria, had been found on Wednesday in a field near the village of Klimowka, police said. The man is believed to have entered Poland from Belarus because he was carrying a visa issued by Belarus in mid-September, a police spokesperson told Polish daily Gazeta Wyborcza.
This brings the number of people who have died along the Polish border with Belarus border in recent months to seven. The cause of death remains unknown in most of the cases.
Last month the UN agencies UNHCR and IOM said they were "shocked and dismayed" by the migrant deaths. "Groups of people have become stranded for weeks, unable to access any form of assistance, asylum or basic services," they said in a statement.
In August Christine Goyer, UNHCR representative in Poland, reminded Warsaw that "according to the 1951 Refugee Convention, to which Poland is signatory, people seeking asylum should never be penalized, even for irregular border crossing."
With AFP, Reuters