Hundreds of migrants in the Nea Kavala camp in northern Greece demonstrated on October 13 to protest the implementation of a new protocol that prevents them from accessing food. According to those contacted by InfoMigrants, nearly half of the 1,200 residents are no longer receiving food.
"I have no right to anything," said Edoza, a refugee from the Democratic Republic of Congo (DRC), speaking by phone. "Life here is so hard, I have no financial aid and I don't even have the right to food [from the camp]." A resident of Nea Kavala, in northern Greece, a few kilometers from the Macedonian border, Edoza explains that he has not had access to the food distribution points set up in the camp since the beginning of October.
Edoza is not the only one. Hundreds of people have learnt they will be deprived of access to food distribution points. Marie, mother of a 7-year-old boy, is one of them. "They told me: 'Your asylum case was rejected on appeal, you are rejected, so you don't have the right to food'," says this Congolese woman by phone from Nea Kavala. "I cried. I told them they were wrong, that I hadn't received the decision from Greece yet. I thought, 'How am I going to do this with my son?'"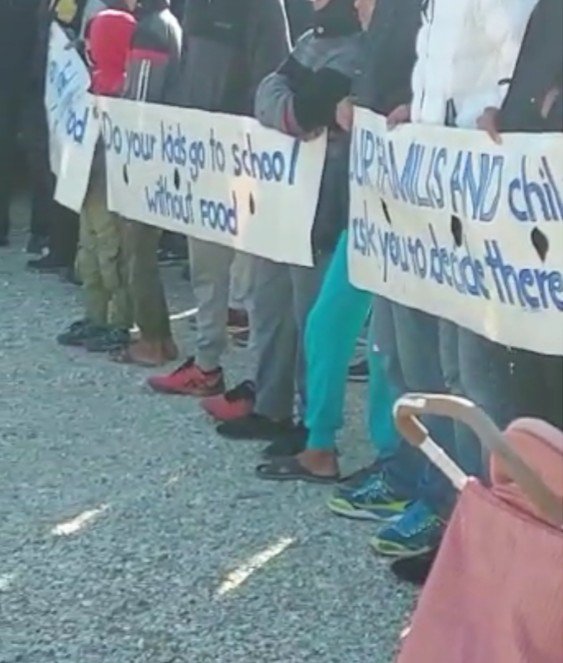 'Do your kids go to school without food?'
Migrants gathered at Nea Kavala on Wednesday, October 13, to protest against this protocol that prohibits people with a rejected asylum case as well as recognized refugees from accessing food distribution points.
During the protest, residents of Nea Kavala demanded unconditional access to food. Videos sent to InfoMigrants show women holding banners that read, "Do your kids go to school without food?" and "Don't take away our food."
"We wanted them (the camp managers) to understand how upset we were. They said they would take our grievances to the Ministry [of Migration]," explains Edoza.
Read more: Greece: At Nea Kavala camp, 'a concrete wall blocks the view and cuts out the sound'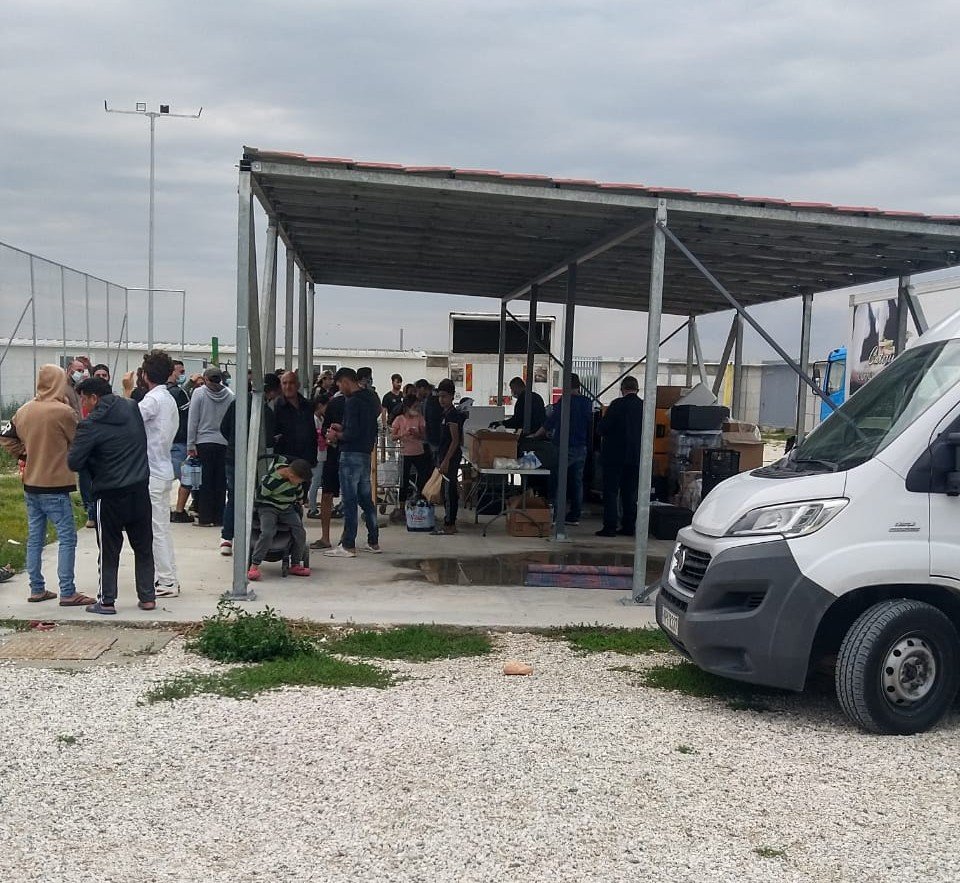 UNHCR hands over control
Since October 1, the Greek government has set up food distribution points in migrant camps across the country to make up for the non-payment of the allowance for asylum seekers.
Why are the allowances no longer being given? Since 2017, the United Nations High Commissioner for Refugees (UNHCR) was responsible for paying the financial allowance of 200,000 asylum seekers from Greece. But in September 2021, Athens decided to take over the file. A handover that has clogged the Greek administrative machine. "After four years of managing financial assistance for asylum seekers, UNHCR made its last payment in September 2021. As of October 1, the Greek authorities are taking over the assistance program," reads a statement from the UN agency.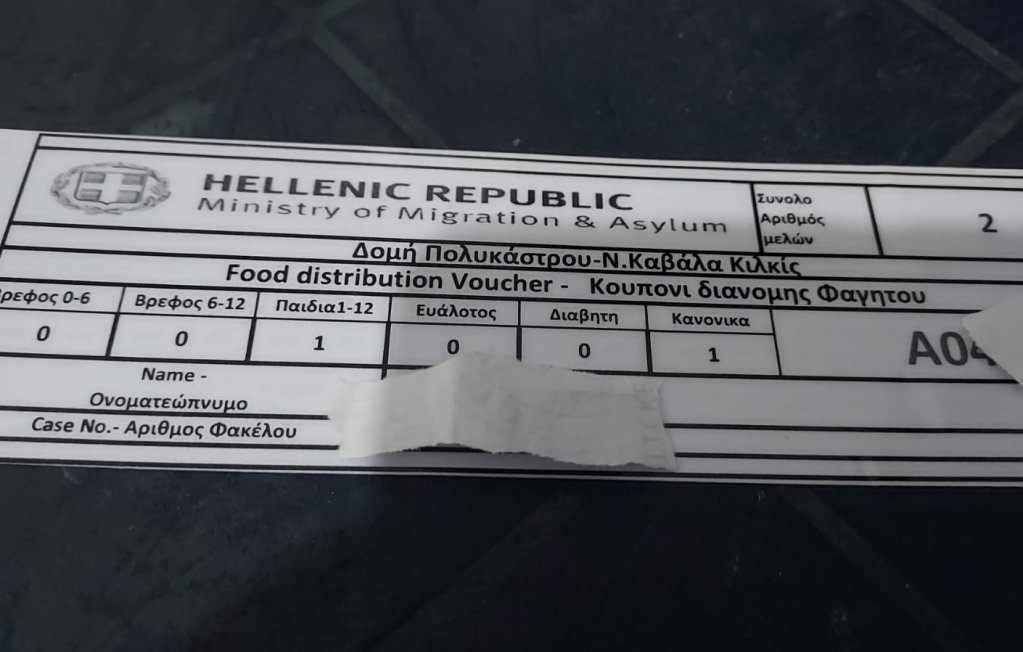 This is a takeover that is going "very" badly, lament the asylum seekers who complain not only about the implementation of food distributions ("it's really not good"), the selection of its beneficiaries, but also the suspension of the payment of their allowance. "With this money, people were autonomous, they could go shopping and cook for their families," explains Edoza.
"I don't receive my allowance any longer. Since the end of the summer, I can't buy food anymore. The authorities decided to distribute a card to be entitled to food in the camp," says Marie. "But there are more of us who don't have the card than those who have it."
'Worrying situation'
Even when it was paid, not everyone benefitted from the allowance. People who had been granted refugee status and those whose asylum appeals have been rejected were no longer entitled to these allowances.
When asked by InfoMigrants, the UNHCR said the situation was "worrying". "It is important to ensure that everyone in need receives support to meet their basic daily needs, including access to food. We support everyone's efforts to find ways to cope with the situation," the UN agency added.
According to Edoza, the associations and the International Organization for Migration (IOM) who regularly distributed food packages in the camp were asked to stop. "As a result, we have nothing to eat. I saw a woman begging for two extra bottles of water for her children," Edoza continues. "She was told 'no' because her asylum case had been rejected. It's really scandalous what's going on here."
Contacted by InfoMigrants, IOM said it was ready "to work with the teams involved" to improve the situation in Nea Kavala. "IOM reiterates the importance of access to basic needs for all."
Nearly 1,200 people live in the Nea Kavala camp, including many Afghans and Syrians but also Congolese and some Cameroonians. Greece has 28 "open" camps, like Nea Kavala, where migrants are housed during the asylum process.
Read more: 'After the fire in Moria, we were full of hope of getting out of Lesbos'