The situation along the new migration route from Belarus into the EU is escalating, with the EU calling the Belarusian ruler Lukashenko a human trafficker. The tension could come at the expense of the thousands of migrants trying to enter EU territory. Meanwhile, Pro Asyl and Catholic charity Caritas warned of human rights violations at the Polish-Belarusian border.
Over the past few months, thousands of mainly Middle Eastern migrants have been trying to reach the European Union via Belarus, choosing paths to EU member states Lithuania, Latvia and Poland.
In Germany, more than 5,000 unauthorized border crossings by people who arrived via Belarus were registered this year, with the numbers starting to spike in August. The vast majority (some 3,000) have arrived in October (through October 17). This week, the uptick in irregular border crossings prompted a debate about border controls at the German-Polish border.
During a press conference on Wednesday (October 20), Germany's interior minister, Horst Seehofer, accused Belarus of organizing human trafficking. He said this was a form of "hybrid threat by weaponizing migrants."
According to an interior ministry report made public by news portal The Pioneer, the number of arrivals continue to rise. "The regime in Belarus is globally advertising for the smuggling into the EU via Belarus," The Pioneer quoted the report. The number of countries whose citizens can enter Belarus without a visa has been continually expanded to 76 at present, according to news agency dpa.
"We see a rising number of flights from Dubai, Istanbul and Beirut," the interior ministry report read. Around 15,000 irregular migrants have gathered at the Polish-Belarusian border, according to the report, which claims that most of them were seeking a "permanent residency" in Germany.
Earlier this week, German Foreign Minister Heiko Maas echoed the report's accusations, calling Lukashenko the "boss of a state-run smuggling ring." In the past weeks and months, other EU governments and politicians have repeatedly accused Belarusian President Alexander Lukashenko of attempting to destabilize the EU by encouraging people from the Middle East and Africa in his country towards the border in order to sow divisions and chaos within the EU.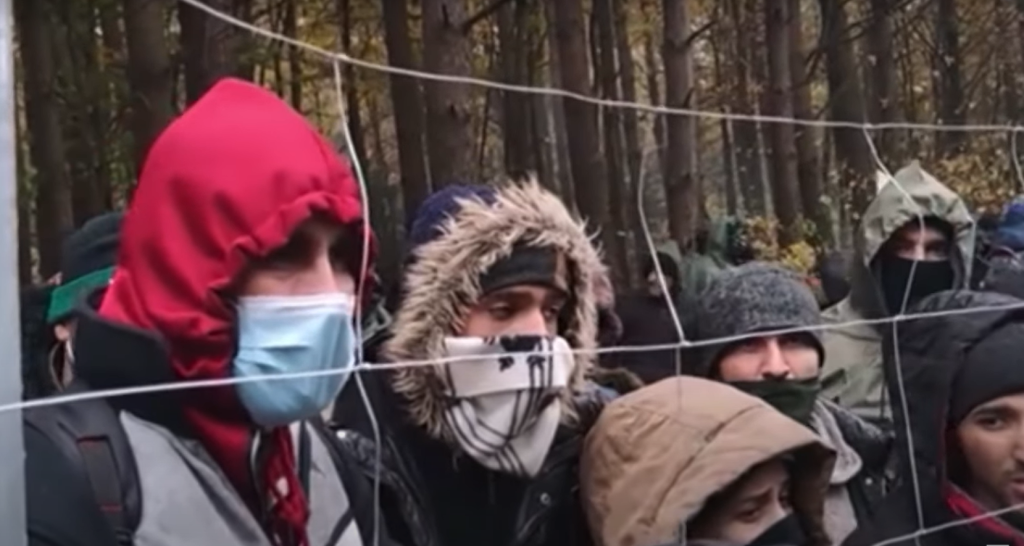 Read more: Desperate migrants trapped between Belarus, Poland amid geopolitical row
'Inhumane instrumentalization'
Meanwhile, both the German migrant advocacy organization Pro Asyl and the German chapter of Catholic charity Caritas not only criticized the Belarusian regime, but also the EU.
Pro Asyl's Karl Kopp warned the EU of answering Lukashenko's actions by suspending human rights. "At the EU external border in Poland, the [Geneva] Refugee Convention is virtually non-existent," Kopp told the Rheinische Post newspaper. "Dictators win when countries with rule of law break the Refugee Convention, too."
"We need to give people who arrive at the EU's external border the opportunity to apply for asylum, accommodate them in a humane way and grant them a fair procedure," Caritas' Andrea Schlenker told the Catholic news portal domradio.de. The migration expert also argued that it was Poland's responsibility to guarantee human rights and pointed to clear EU rules Poland needed to abide by.
Moreover, Schlenker said she was in favor of "sanctions and pressure" to stop Belarus' from its proven, "inhumane instrumentalization" of migrants.
The criticism comes against the backdrop of Poland, Lithuania and Latvia trying to keep migrants coming from Belarus away with new border barriers. Last week, Polish lawmakers greenlighted a draft law which would allow the country to erect a wall on its border with Belarus. The measure is expected to cost around €353 million.
Moreover, all three countries have declared a state of emergency at their respective border regions. On Tuesday, Latvia followed Poland in extending it. At the same time, human rights organizations have criticized Poland for illegal pushbacks, which Poland's Parliament legalized last week, when the seventh migrant was found dead near the border in recent weeks.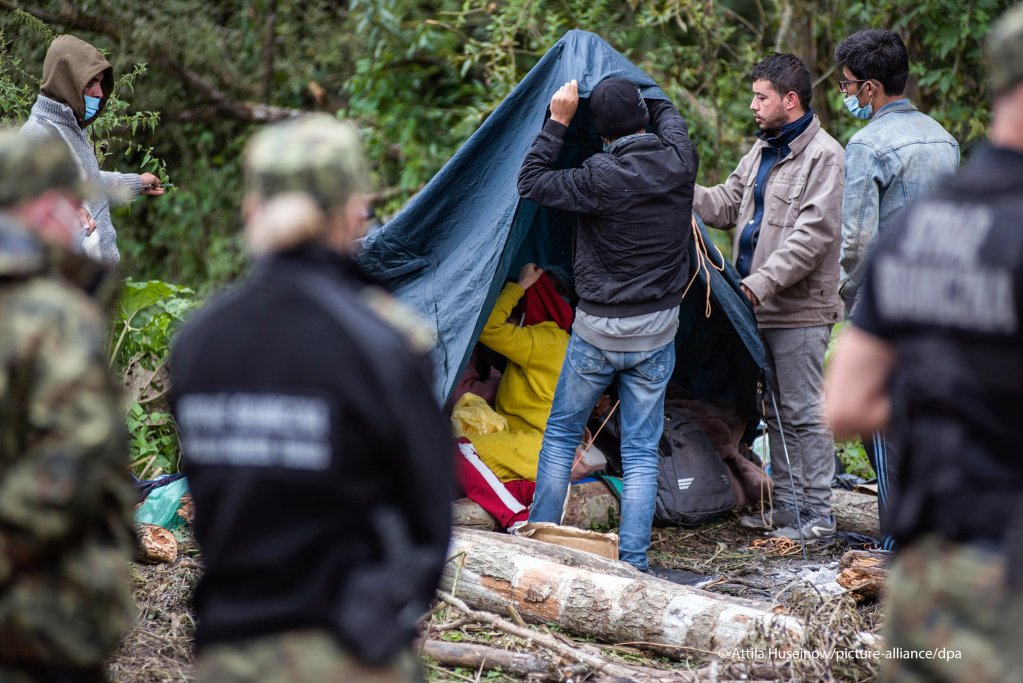 Read more: Thousands protest in Poland against migrant pushbacks at Belarus border
Seehofer suggests sanctions
According to the aforementioned report, Interior Minister Seehofer wants "EU-wide, far-reaching sanctions" against all airlines and all other private companies that "support the instrumentalizing of irregular migration at the hand of the regime in Belarus as quickly as possible."
On Tuesday, Seehofer offered his Polish counterpart support at the border by significantly increasing the number of federal police staff.
"To effectively prevent illegal onward travel to Germany, joint patrols should be conducted on Polish territory," the interior ministry quoted Seehofer on Twitter on Tuesday (October 19). The ministry added that Germany might also provide logistical support, for instance when it comes to accommodation and supply.
According to news agency dpa, however, the joint German-Polish border patrols could only reduce the irregular arrivals, not stop them.
Underlying the spike in irregular migrant arrivals to the EU via Belarus is a complicated geopolitical conflict. In May, Lukashenko's security forces diverted a Ryanair plane with a Belarusian activist on board flying from Greece to Lithuania. As a result, the EU imposed sanctions on Belarus.
In return, Lukashenko indicated that Belarus could retaliate by loosening border controls for irregular, western-bound migrants as well as drug trafficking. "We used to catch migrants in droves here -- now, forget it, you will be catching them yourselves," he said on May 26.
With KNA, dpa