The human rights organization Amnesty International says there are "few routes to safety for Afghans at risk of Taliban reprisals" at the moment.
Two months after the last international airlifts out of Kabul ended, the human rights organization Amnesty International has said that Afghans left in the country who are at risk of Taliban reprisals face "formidable obstacles to seeking safety outside the country."
Many of Afghanistan's neighboring countries, including Pakistan, Uzbekistan, Iran, Tajikistan and Turkmenistan, have closed their borders to any Afghans who do not have the correct travel documents. That means that those who still hope to leave are trying to cross borders irregularly.
Amnesty International says that "instead of granting protection to people who arrive on their territory in this way [without papers] – as required by international law -- countries across Europe and Central Asia have subjected Afghans to illegal pushbacks, detention and deportation."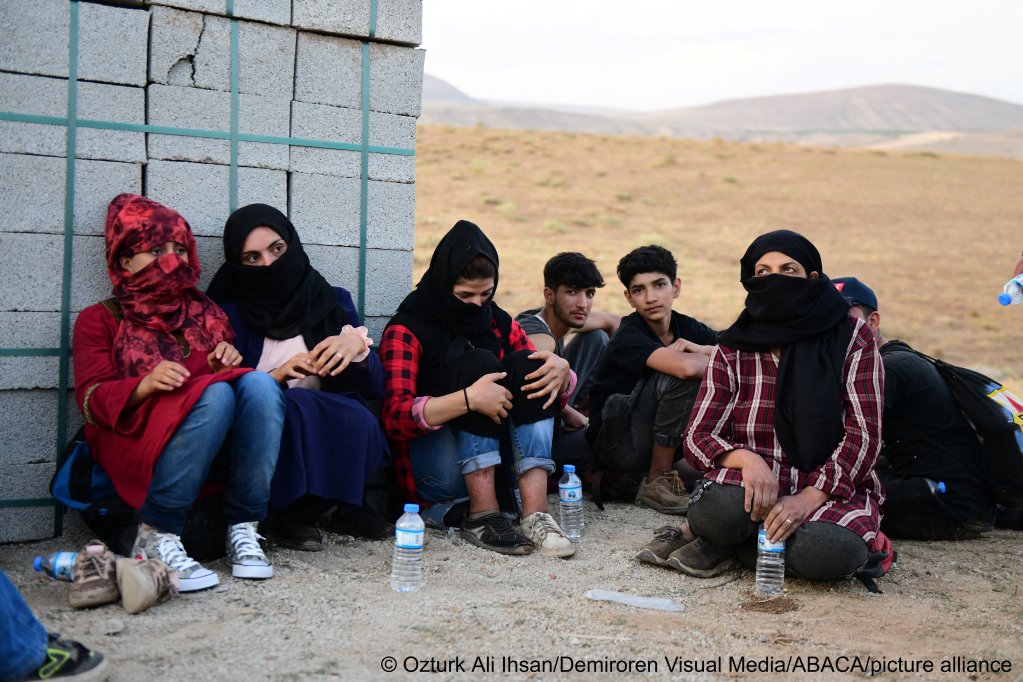 'Protect people'
That is why Amnesty is calling on "all countries to live up to their obligation to protect people at risk of serious human rights violations," stated their press release on October 21.
Amnesty hopes that Afghans fleeing their country will not only be ensured a fair asylum process but will also be offered the possibility of safe passage to get them out of the way of the Taliban if they consider themselves at risk. That means, in practical terms, says Amnesty "minimizing requirements for travel documentation and offering humanitarian visas to those most at risk."
Francesca Pizzutelli, head of Amnesty International's Refugees and Migrants' Rights Team told the press that "trying to get out of Afghanistan right now is like an obstacle course." Pizzutelli explained that since the Taliban takeover it has been almost impossible to obtain travel documents. When Afghans do try and leave without the requisite documents, they often face "punitive treatment by other governments."
'Trapped in makeshift camps at border'
Many Afghans are now "trapped in makeshift camps at border zones, or detained while they await deportation to an uncertain fate," added Pizzutelli. Targeted resettlement schemes, bringing "those most at risk to safety," is just one of the ways Amnesty hopes that international governments can implement to help change this situation.
Any Afghans who are already in another country must be offered international protection, said Pizzutelli, and they should be careful not to push back anyone without papers, in line with the international law against refoulement (pushing back people to another territory where they could be subject to persecution or further pushbacks – chain-refoulement).
Accordint to the UN migration agency IOM, Iran deported 58,279 Afghans from its territory between August 27 and September 9. Uzbekistan stated on August 20 that it had also returned 150 people to Afghanistan after coming to an agreement with the Taliban.
Amnesty International says that refoulement is not just a problem with Afghanistan's neighbors but also mentions European countries like Bulgaria, Croatia and Greece, which, according to Amnesty have "continued to carry out pushbacks against Afghans."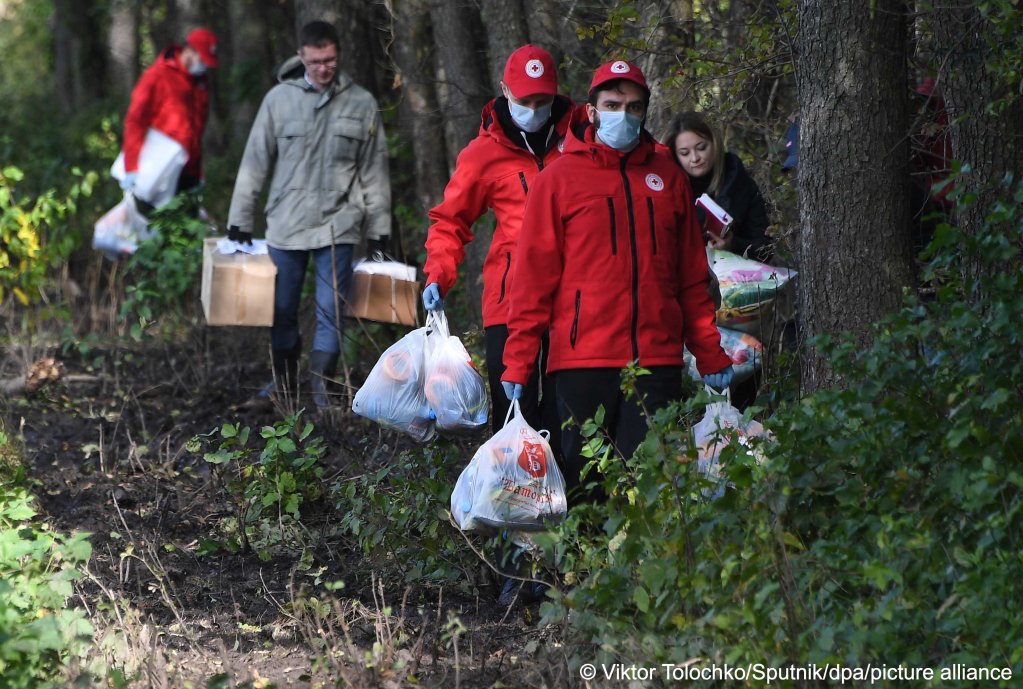 Accusations of illegal pushbacks
Poland too has introduced new restrictions since the summer when more people began crossing from Belarus into Poland. Following these emergency measures, it is now impossible to cross the border irregularly into Poland and then seek to claim asylum.
The case of one group of 32 Afghans, stranded at the Polish-Belarus border since August 19 has already been reported on several times by InfoMigrants. Human rights organizations, including Amnesty, have pointed out that they suspect the group entered Polish territory and then were pushed back to Belarus where they have been surviving in a kind of no-man's land between two groups of armed guards, without adequate shelter, clean water, food or access to health care.
The group have spoken to Polish activists through interpreters and even in September said they were giving up hope and that many of their group were feeling weak, sick and depressed at the situation.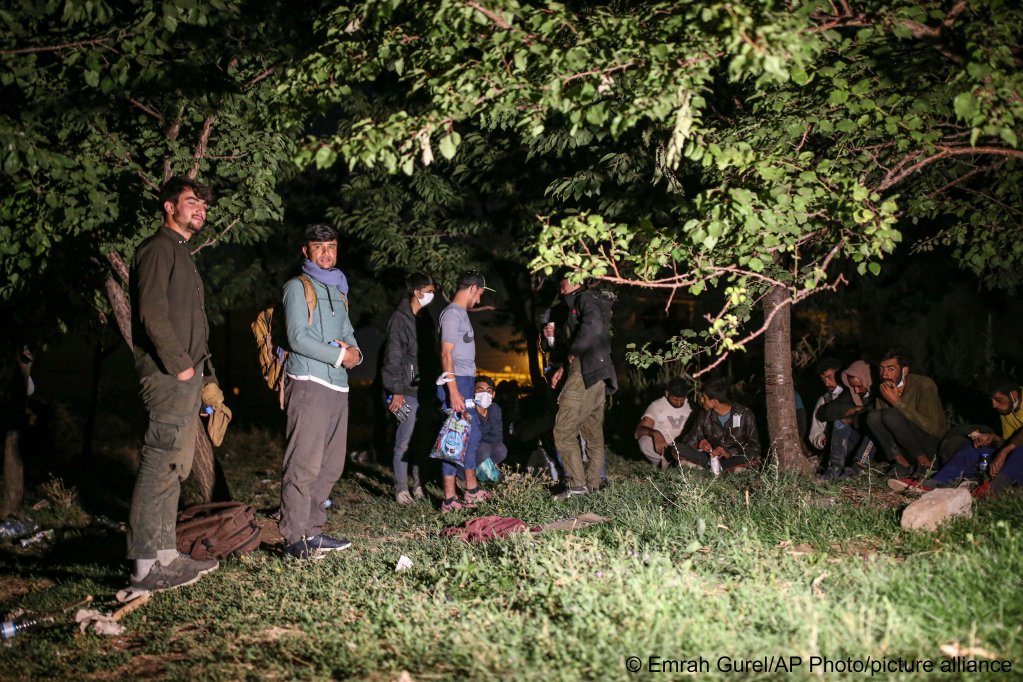 Afghans in Turkey
Turkey too has been busy building and strengthening a wall along its border with Iran, through which many Afghans would have hoped to cross on their way to Europe. Amnesty International says that Turkey continues to round up undocumented Afghans in preparation for deportation.
Difficulties for Afghans still in Afghanistan are also mounting up since most of the diplomatic missions left with the last evacuation flights in August. For countries like Germany for instance, which requires Afghans hoping to seek refuge in Germany to present themselves to the German authorities for security checks, it is almost impossible to start the process with no German presence in the country.
The US President Joe Biden said that he hoped to evacuate 95,000 Afghans by September 2022. However, Amnesty says that even for those who are already out of Afghanistan and waiting in US military bases, many are facing detention and transfer to third countries because they have not cleared US security checks.
Priority groups for protection
Amnesty hopes that women activists, human rights defenders, journalists and people from marginalized ethnic or religious minorities will get priority from countries offering international protection to Afghans at risk.
"The lives of thousands of women and men who had worked to promote and defend human rights, gender equality, rule of law and democratic freedoms in their country are now hanging by a thread," explained Francesca Pizzutelli.
Pizzutelli concluded: "The world must not abandon Afghanistan at this critical moment – we need a concerted international effort to bring Afghans to safety."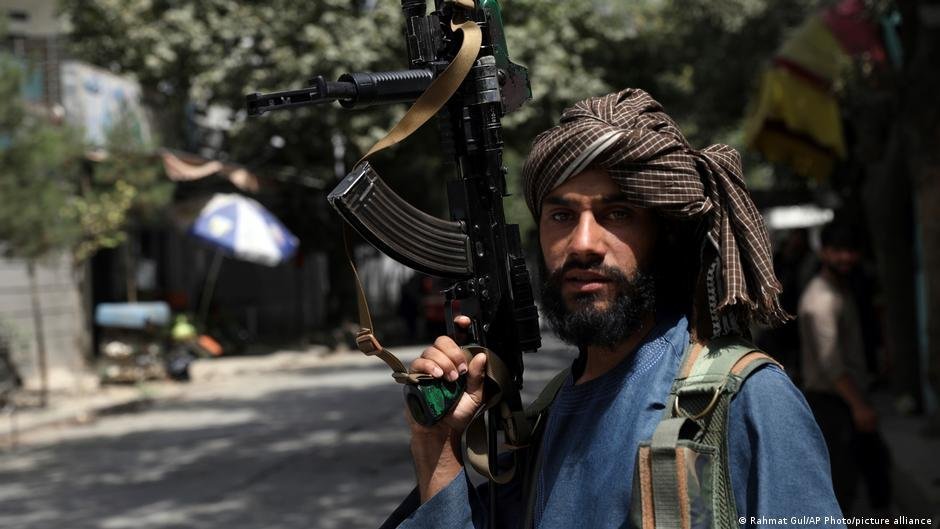 International reactions
Amnesty's plea comes just as Russia hosts what has been described as the most high-profile international talks on Afghanistan since the Taliban took power. During the talks, Russia called on the international community to offer aid to try and help the refugee crisis in the country and the economy, whilst hoping that with the aid, they could persuade the Taliban to install a more "inclusive government," in the country, reported the British newspaper The Guardian.
According to the Guardian, Russian diplomats made it clear that they would not formally recognize the Taliban until they did more to improve the human rights situation in the country. Zamir Kabulov, President Putin's special representative to Afghanistan told reporters in Moscow that "a big political bargaining is going on."
The UN has said that an estimated 95% of the country are not getting enough to eat. There have already been numerous reports of girls being barred from higher education and secondary education as well as women banned from working outside the education or healthcare sectors.
The Russian diplomats were joined by representatives from China, Iran, Pakistan and Central Asian republics. On October 12, the EU already pledged €1 billion in aid to avoid economic and social collapse in the country.