The 406 migrants and refugees currently aboard the Sea-Watch 3 will be allowed to disembark in Pozzallo, Italy. They had been rescued in the Mediterranean on Sunday and Monday; several migrants have since been evacuated from the ship due to medical emergencies.
The private rescue organization Sea-Watch International on Friday announced that its ship would be allowed to dock in the port of Pozzallo, southern Italy. "After days of waiting, the Italian authorities have assigned us Pozzallo as port for disembarkation," they wrote on Twitter.
Between Sunday and Monday (October 17 and 18), the ship's crew had rescued a total of 412 migrants in seven operations in the waters between Libya and Italy.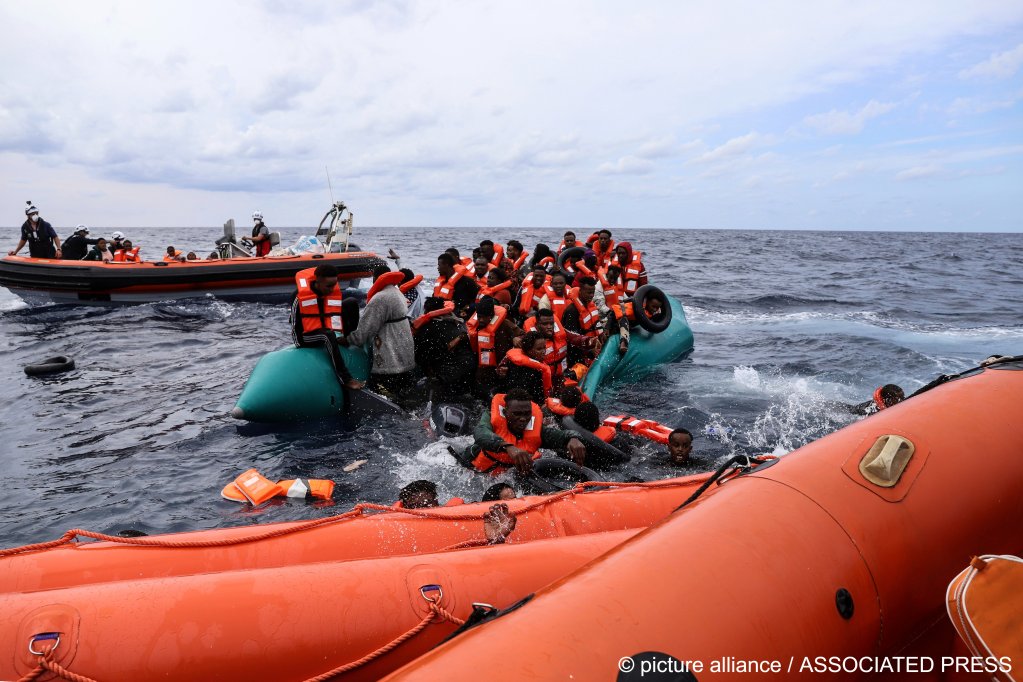 Since then, six women have been evacuated from the ship, due to medical emergencies: Three women with severe fuel burns on Tuesday, a heavily pregnant woman and her sister on Wednesday, and another heavily pregnant woman on Wednesday night, according to the organization's Twitter feed.
The woman brought to Italy on Wednesday night by a coast guard boat reportedly gave birth to a baby girl shortly after her evacuation.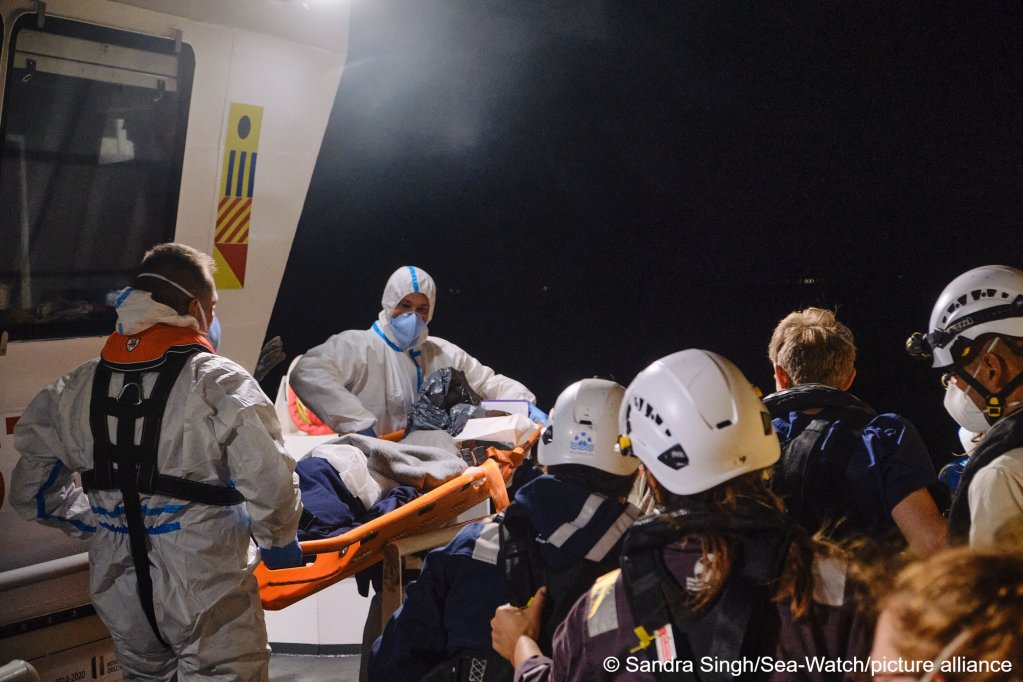 Dangerous Mediterranean crossing
Tens of thousands of migrants attempt the dangerous sea crossing from Libya and Tunisia to Italy or Malta each year.
So far in 2021, at least nearly 120,000 people have attempted this journey, according to the UN migration agency IOM. Close to 51,000 people were intercepted and returned. At least 1,361 people died trying to cross the central Mediterranean -- though experts believe the actual number is likely to be much higher.