Emerald* arrived in Lithuania in early July. This young Congolese woman lived for a while in the Pabadré camp before being moved to another camp, Medininkai, on the Belarusian border. She spoke to InfoMigrants about her daily life, between practical difficulties and despair at having her asylum application rejected.
Lithuania declared a state of emergency at the beginning of July in the face of an influx of migrants, mostly Iraqis, arriving from neighboring Belarus. Many African migrants are also among the new arrivals.
In Lithuania, the migrants are locked up in camps where living conditions can be very difficult. In late summer, Lithuanian asylum authorities began interviewing people seeking international protection. Very few people have been granted protection.
Emerald*: "I arrived on September 5 in the Medininkai camp [opened in August on the grounds of a border guard training facility]. I was with three Congolese and Iraqi women. We were the first ones in the camp. We are in a women only area, separated from the men's area by barriers.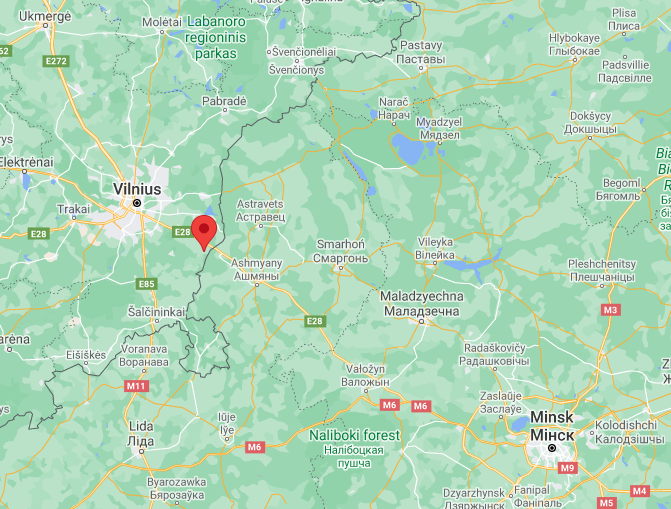 There are now more than 300 women here. I was told this by a Congolese girl who helps distribute food. There are also many children in the camp, living with both the women and also in the men's section.
I live in a container where there are four of us. But in other containers, there are 15 people. We sleep on mattresses. We were given blankets and we have heating with electric heaters. It is the same in all of the containers.
The sanitary facilities, on the other hand, are not good, they often get blocked and they are not clean at all.
When we have our period, they bring us one pack of sanitary towels, but we have to share it between us.
We can wash our clothes. There are three washing machines in the cleaning facilities for the entire women's camp.
There is a man who comes to sell food and everyone buys things from him but it is very expensive. I don't have any money, so I have to eat the camp food. Everything is rotten and it makes me sick. When we talk to them about this, the police say that it is not their problem.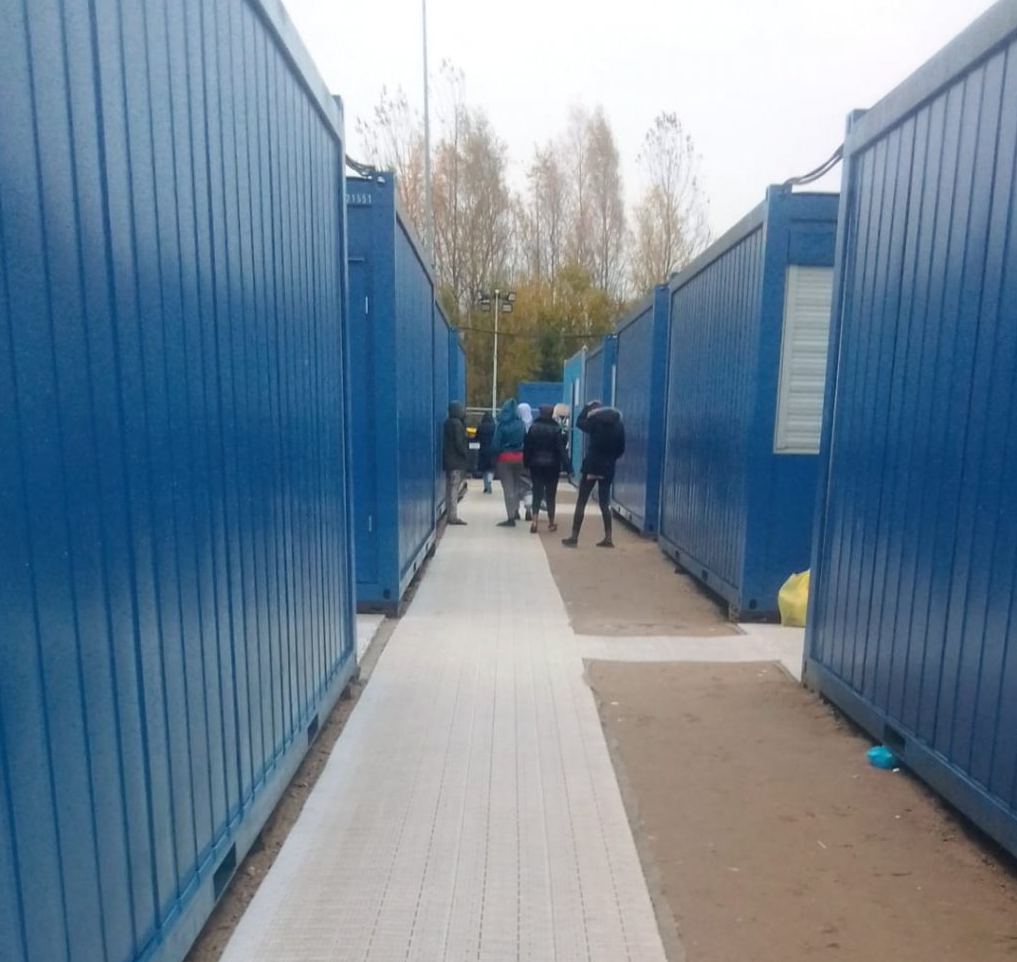 Only two Eritrean women granted asylum
I tried to ask for medicine the other day because I had a stomach ache. I saw a lady from the Red Cross who told me that I had to write my name on a list. I did, but later when someone came to us, she only gave medicine to Iraqi women. We Black women, when we talk, they look at us like we are stupid. They don't believe us when we say we are in pain, they don't even look at us.
Every day, police officers come to count us. We have asked that the male police officers no longer enter the room, especially when there are ladies sleeping. It would be better if they were female police officers.
It is already very cold here. We don't have enough coats. I don't have any clothes for winter. I don't even have shoes. I am in slippers and my feet are freezing. I asked for shoes and they said they would bring me some. When they come with clothes, they throw them at us and we have to scramble to take them.
We don't have anything to do here but wait. The children should be starting school but they are always locked up. Only two Eritrean women have been granted asylum here. All the others have been refused. We have not been told anything about what will happen to us now."
*Name has been changed