Hundreds of migrants rescued from the Central Mediterranean by the Geo Barents remained at sea over the weekend, waiting for permission to disembark. Two other private vessels have brought more than 500 rescued migrants to the Italian island of Sicily over the past two days.
Hundreds of migrants trying to cross the Mediterranean in unseaworthy boats have been rescued by humanitarian aid ships over the past week.
At the weekend, around 70 people were picked up from a small rubber boat in distress by the crew of the rescue ship Geo Barents. The inflatable dinghy had been taking on water in strong winds and waves up to three meters high, according to Doctors without Borders (MSF), which operates the rescue ship. The group had been alerted to the boat in distress by Alarm Phone, a hotline for migrants in the Mediterranean.
Earlier, MSF reported that 296 rescued migrants were on board the Geo Barents, which was waiting in waters off Malta for permission to disembark. Six of the migrants had tested positive for COVID-19 but because of the crowded conditions on board, MSF said it was difficult to keep people safely distanced from each other.
Aita Mari migrants report torture in Libya
On Sunday the Spanish humanitarian maritime rescue ship Aita Mari was given permission to disembark 105 rescued migrants in the Sicilian port of Trapani. After waiting at sea for six days, the ship was notified that the migrants rescued from the Maltese search and rescue zone could be brought ashore. The organization said that the migrants, who included young people and children, had reported having been tortured, extorted and mistreated in Libya.
On Monday morning COVID-19 testing was being carried out on board the docked vessel.
More than 400 people brought ashore in Sicily
Over 400 migrants who had been rescued by another private vessel, Sea-Watch 3, arrived in the Sicilian port of Pozzallo at the weekend.
The crew of the ship, run by the German non-government organization Sea-Watch, had rescued the migrants in seven separate operations in waters between Libya and Italy between Sunday and Monday (October 17 and 18).
Arriving in Pozzallo on Saturday, the crew tweeted that the migrants were "exhausted and further tested by the storm, the waves and the sea-sickness they had to endure in the last hours."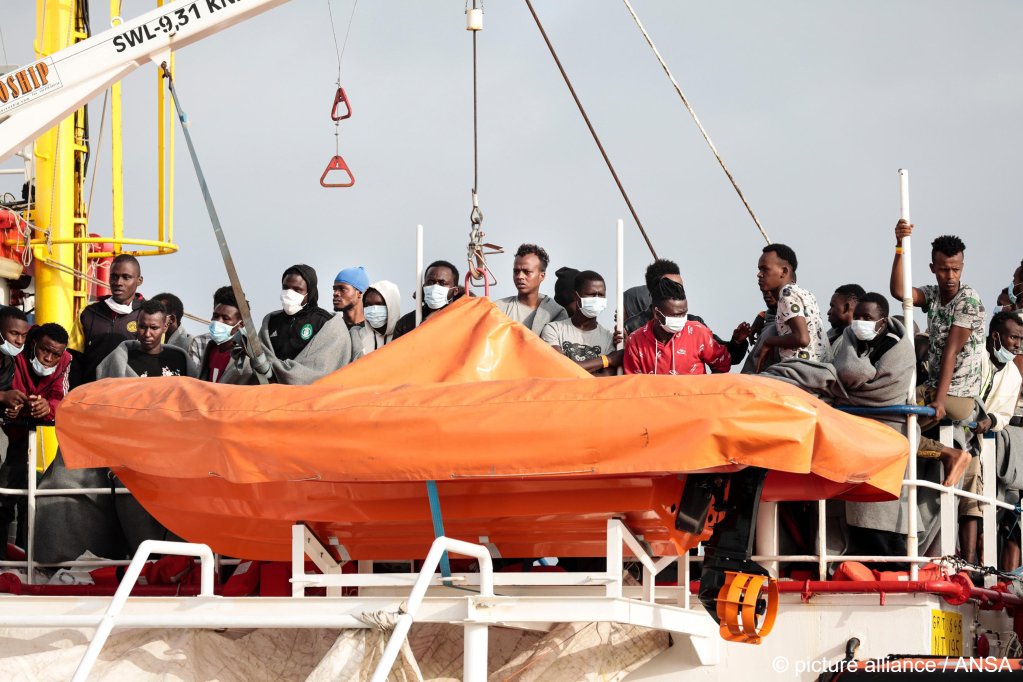 With AP