Emergency agencies in Spain have reported that a young boy, who was among dozens of migrants rescued from a boat in the Atlantic Ocean heading to the Canary Islands, has died.
The child has not been identified yet but according to a coastguard statement he appeared to be about five years old.
The boat in which he had been travelling with a group of migrants was found some 185 kilometers southwest of Gran Canaria in the Canary Islands. Two adults and five children were also found in a serious condition on board the seven-meter vessel. The group was evacuated for urgent medical care primarily due to hypothermia and dehydration by helicopter on Sunday, according to a statement by the Canary Islands' emergency services on Twitter.
The Associated Press news agency (AP) meanwhile reported that roughly 40 people were brought to land by Spain's Maritime Rescue Service Monday morning, disembarking at the port of Arguineguin on Grand Canaria. Agence France Presse (AFP) said the number was closer to 50 migrants. The group of migrants reportedly included two babies.
A Red Cross official said that the rescued migrants had departed from Dakhla in the Western Sahara region over a week ago.
Read more: Eight bodies wash up on Spanish beaches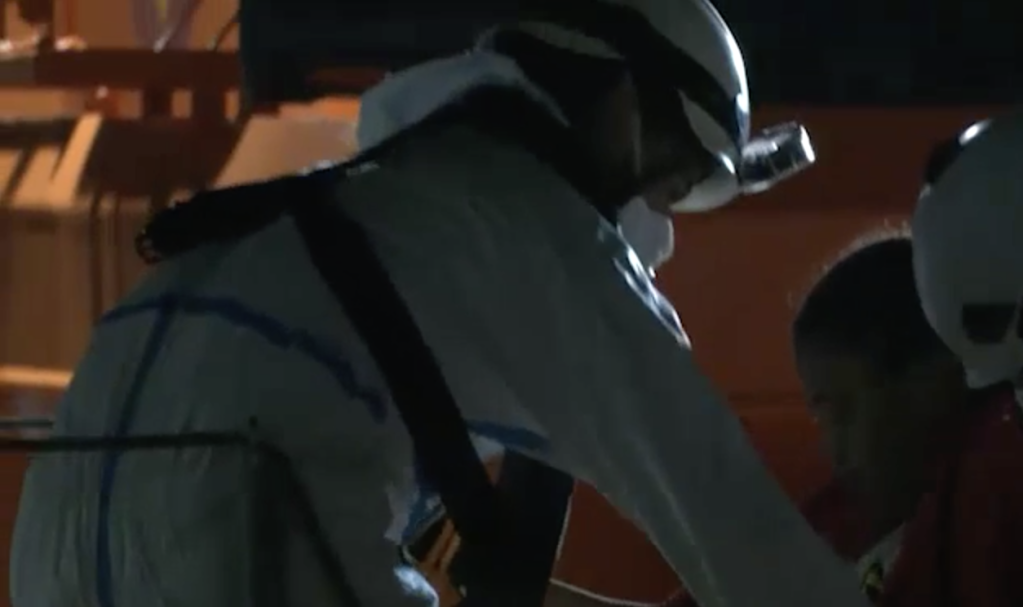 Many unknown deaths
Migrant arrivals in the Canary Islands have been on the rise over the past two years. The Spanish archipelago is geographically closer to Africa than to continental Europe. However, the waters that separate it from the the African continent are extremely dangerous due to strong currents. 
Many of the boats do succeed in reaching the islands, but migration experts say that the actual numbers of those who disappear in the Atlantic is likely higher than reported, as many people drown in what are referred to as "invisible shipwrecks."
So far this year, nearly 900 people are known to have died or gone missing trying to reach the Canary Islands by boat, however the IOM agrees that this might be a significant undercount. Walking Borders, a Spanish migrant rights group, reported that it counted nearly 2,000 deaths during the first six months of the year — which would roughly account for one death for every seven successful arrivals. 
Spanish authorities say that a total 14,720 people have attempted that trip since January alone. This marks an 83% increase compared to the same period last year, according to Spain's interior ministry.
Read more: Dozens of migrants feared dead, hundreds rescued in Mediterranean and Atlantic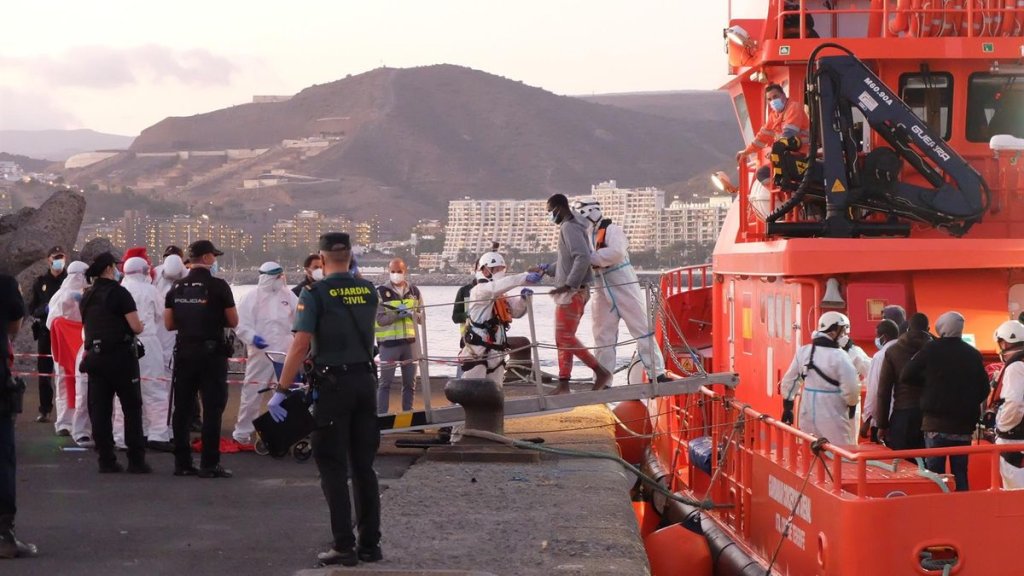 Changing migrant routes
One of the reasons why the number of migrant arrivals on the Canaries has surged since late 2019 is that patrols along Europe's Mediterranean coast have increased, intercepting more migrant boats amid some reports of pushbacks at sea.
Conflicts, poverty, climate change, COVID-19 and other factors have exacerbated the security situation in many parts of Africa, resulting in more people trying to reach Europe leaving on boats along the West African coast. While departures from southern Morocco might only be about 100 kilometers aways from the Canary Islands, some vessels depart from as far south as The Gambia, situated some 2,000 kilometers away.
with AFP, AP