Many Bangladeshis in France have complained that since the start of the year their asylum applications have been dismissed by order without a hearing at the National Asylum Court (CNDA). Lawyers say these automatic rejections have become commonplace.
"If I had had the chance to go to a hearing at the CNDA, I am sure I could have convinced the judge [to grant me asylum]. I have documents about my political commitments and documents that prove that the ruling party is trying to harm me," says 27-year-old Mujakkir. This Bangladeshi national arrived in France in September 2020 with his then-pregnant wife.
In the spring of 2021, after his interview at Ofpra to apply for asylum, he was refused protection. It was the fault of the interpreter who was present, he explains. "He did not understand [my wife's] accent and vocabulary." Mujakkir did not give up. As provided for by law, he filed an appeal with the CNDA to plead his case one last time. He is sure he can convince the judge of the seriousness of his situation.
But his long-awaited hearing was over before it began. "I received an automatic rejection," he says. The CNDA issued a decision by order against Mujakkir in mid-October. In other words, a judge did not consider it necessary to hear the Bangladeshi asylum seeker plead his case. His asylum case was therefore rejected once again.
"Having my application rejected without being summoned before the judge, I didn't know that could happen," he laments. "I wanted to talk to the judge, to explain to him why I am here. I was feeling optimistic."
Mujakkir's case is not a legal anomaly, let alone an exception. Since the beginning of the year, a number of lawyers have been concerned about the rise in cases dismissed by order without a hearing. The procedure is legal under French law and often these automatic rejections concern cases from so-called "safe" countries. But Bangladesh is not on this list.
Read more: Migrants from Bangladesh among top groups arriving on Italian island
'In 20 years of practice, I had never received an order for a Bangladeshi. Now they come in waves'
The CNDA explains that use of these orders occurs in a specific case: when a case "does not present any serious element likely to call into question the decision of [Ofpra, in first instance]".
This is an insufficient explanation for the lawyers. "We can see that this very broad definition allows for all kinds of abuse," says lawyer Souhila Nador. "The very principle of judging without hearing the person is shocking because it deprives this person of a fair trial and thus infringes on the rights of the defense."
These lawyers are especially concerned about the increase in orders targeting Bangladeshis. "It's simple, in 20 years of practicing with the CNDA, I had never received a single order for a Bangladeshi. Since the beginning of 2021, [other lawyers and I] have all received orders from Bangladeshis in successive waves," says Nador.
"The year is not yet over but we already estimate that the number of rejected Bangladeshi cases has risen to more than 1,400," she says. She condemns this as a "misuse" of the law "to make up the numbers. These decisions compensate for the periods when lawyers' strikes, and the Covid and post-Covid lockdown periods did not allow the court to function at full capacity."
There is a similar level of anger at Aude Rimailho's law firm. "Before, in my office, I almost never received automatic rejection orders," explains this lawyer who specializes in foreigners' rights. "This summer, I had many. Now, I have three or four every month, it's huge!" continues Rimailho. "Before, there were never any orders for Bangladeshis, now they concern dozens and dozens of people. There are so many of them."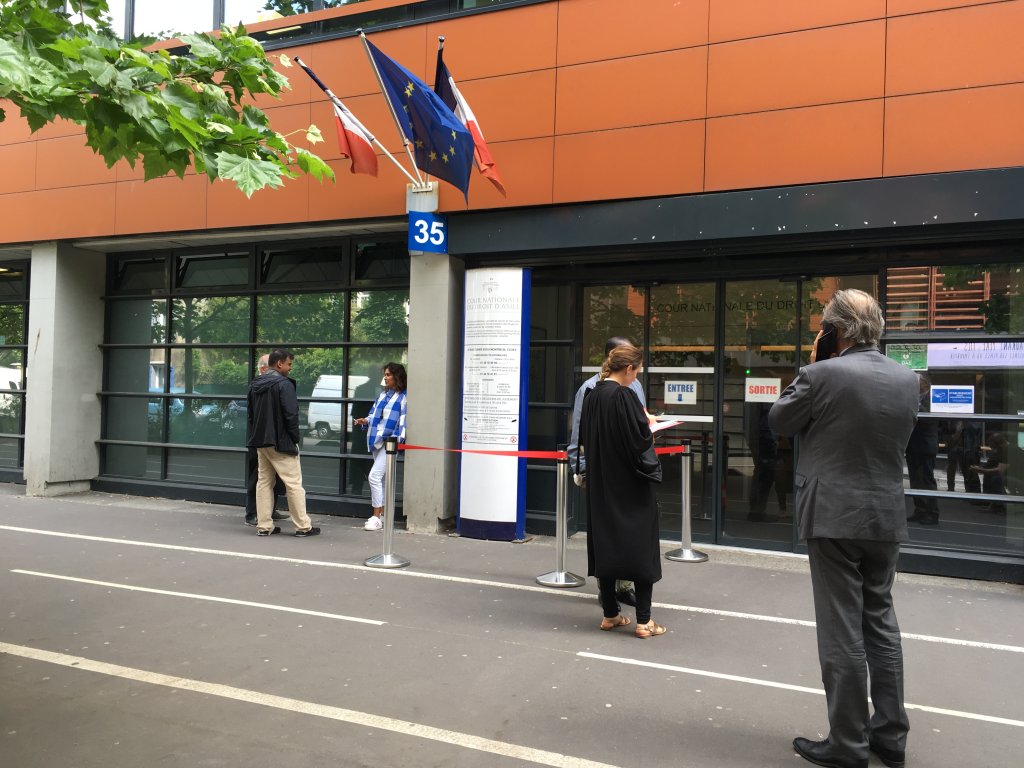 'No deliberate targeting of Bangladeshis', claims the CNDA
Isabelle Dely, the vice president of the CNDA, is skeptical about the figures put forward. "We don't yet have the latest data for this year," she claims. "But the number of orders in relation to the total decisions issued by the Court was 34% in 2018, 33.5% in 2019 and 32% in 2020. Since the beginning of 2021, it has been at 30%." So this means it is actually slightly lower this year.
Did the CNDA give specific instructions to the judges concerning the Bangladeshis? "Absolutely not," says Dely. "There is no deliberate targeting of Bangladeshi asylum seekers." How does she explain the number of lawyers who claim there is then? "Perhaps a more attentive examination of the application [by the judges] than previously".
Rifah*, another 26-year-old Bangladeshi, was overwhelmed by his automatic rejection. Like many others, he contacted the InfoMigrants editorial team.
"This month, I learned that the judge had rejected my asylum application. I was very shocked: I received the letter in the CADA [Reception Center for Asylum Seekers, editor's note] where I currently reside. They wrote in the letter that there were no serious threats to my file," says the 26-year-old. "It's very strange because the regime sent me to prison for a month. I was targeted. I can prove it, I have documents. I didn't have a chance to explain my problems. I don't even know what my faults are. Why wouldn't the judge see me?"
'Being able to talk to a CNDA judge is essential for an asylum seeker'
The CNDA stipulates that none of the cases it receives are automatically rejected. "The appeals are all analyzed by a court reporter and then studied by one of the permanent presidents. So there is always a judge's eye and assessment."
Rimailho finds the explanation unconvincing. "It is inadmissible. Being able to talk to a CNDA judge is essential for an asylum seeker. At Ofpra, in the first instance, there can be failures, asylum seekers who do not know how to speak clearly. There can be interpreters who are not always reliable, not always efficient. A hearing at the CNDA is essential."
For Rifah, Mujakkir and the other rejected Bangladeshi asylum seekers, the future looks bleak as winter approaches. Once appeals have been exhausted, the CADAs usually ask the occupants to leave their centers. "I have to leave my accommodation before November 17," worries Rifah. This is one month after he received his rejection letter from the CNDA. "I don't know where I'm going to go."
Mujakkir has already left his CADA. "Life is becoming very complicated. I'm in Ile-de-France now, in the apartment of someone I've known for five months. But I can't stay long. I'm going to have to start calling the emergency numbers just to get a roof over my head and for my family. My daughter is nine months old. It's going to be really hard to stay outside now."
*First name changed.