German security officials have warned far-right extremist groups to not carry out illegal patrols along the border with Poland. A neo-Nazi group had rallied people to the border last week, claiming they wanted to stop migrants from entering the country.
Amid an increase in the number of migrants crossing the border from Poland to Germany, extremist groups such as the "Third Way" and "Free Saxons" parties have been using social media to recruit people for their anti-migrant patrols to "protect their homeland".
The German domestic intelligence agency (Verfassungsschutz) has put out a warning to these groups, clearly stating that such patrols are unlawful. "The state has the monopoly on the legitimate use of force and not the enemies of the constitution," said the head of the domestic intelligence agency in Saxony, Dirk-Martin Christian. (Saxony is one of the German states bordering on Poland.)
Germany's federal police, which currently carries out patrols at border crossings, said vigilante patrols are hampering officers from doing their work. "Border surveillance is the job of the state and we are performing that task," spokesperson Jens Schobranski told The Associated Press (AP).
"These stunts by people with right-wing attitudes are absolutely unacceptable and seem intended to undermine the state's monopoly of the use of force," Schobranski added. "We're taking decisive steps against it."
Last week's Neo-Nazi 'border walk'
Last weekend German officials said they had stopped more than 50 people armed with pepper spray, batons and other weapons who were patrolling along the Polish border near the border town of Guben and the village of Gross Gastrose. 
The group had answered a call by German far-right extremist party "The Third Way" (Der Dritte Weg), which had urged members to stop migrants from entering Germany. Police seized the weapons, and the individuals were banned from going near the border area.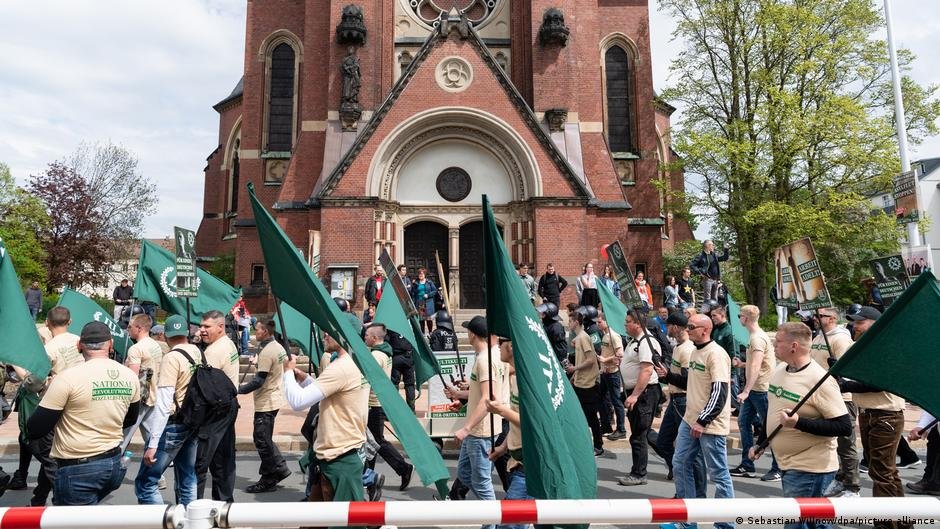 Migrant arrivals on the border
Between August and mid-October there was a significant uptick in the number of unauthorized border crossings from Poland which spiked in recent weeks with more than 4,246 irregular crossings between October 1-25. In comparison, the total number of crossings recorded since the beginning of the year is roughly 8,000, according to Mediendienst Integration.
In recent days however, the number of migrants trying to enter Germany has fallen slightly, officials said on Thursday, but they said that the situation was unpredictable. "Whereas we saw significant increases from one week to the next from August through September to mid-October, we have now reached a point where numbers are more or less stagnating," police spokesperson Jens Schobranski was quoted as saying by dpa.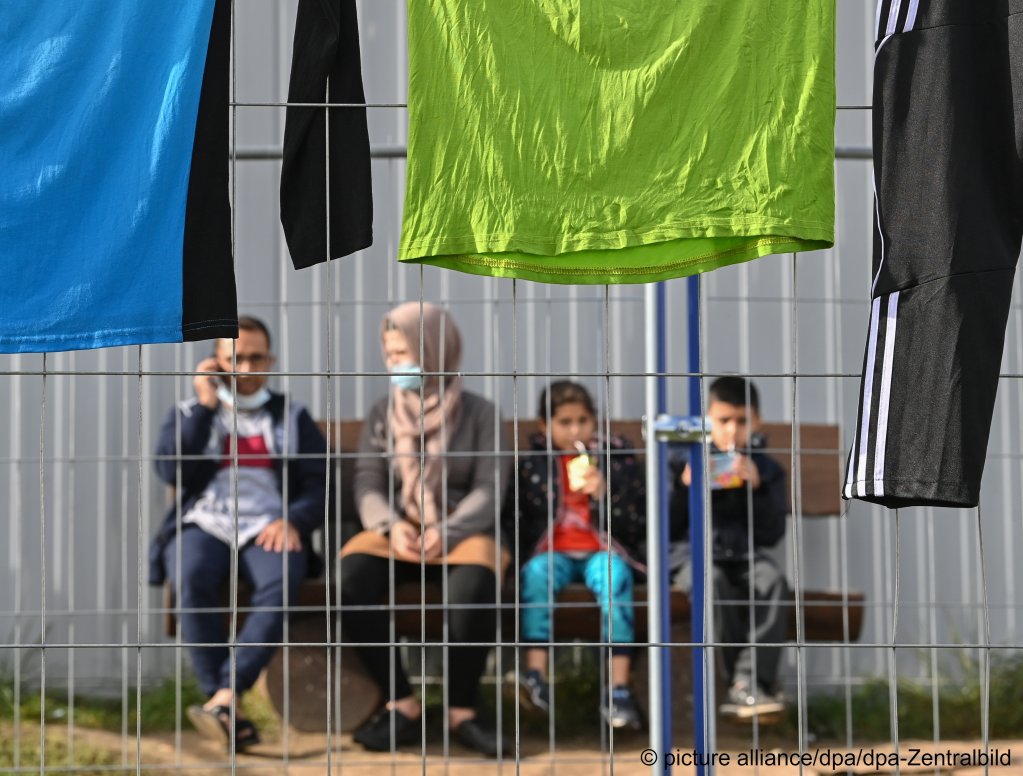 Iraqis, Syrians seeking asylum
Germany has deployed an extra 800 police officers on the Polish border to control the flow of migrants trying to enter Germany – on some days they intercepted several hundreds of people a day, reports AP. Normally there are no controls on people between states which are part of the Schengen free-travel zone, but those checks can be temporarily reinstated in special unforeseen circumstances. For instance, border controls were temporarily reintroduced during the so-called refugee crisis in 2015/2016 or most recently during the coronavirus pandemic.
Many of those stopped on the Polish-German border without visas are Iraqi citizens who have flown to Belarus and then crossed into Poland, from where they made their way to Germany in the hope of applying for asylum. According to Mediendienst Integration, Iraqis made up 60% of the arrivals, followed by Syrians (around 14%) and Iran and Yemen (each around 4%).
Arrivals via Belarus
The number of people arriving in Europe from the Middle East and some African countries has risen significantly in several eastern European states -- namely, in Poland, Lithuania, and Latvia -- in recent months. Refugees and migrants, most of them from Iraq, but also from Syria, Congo and Cameroon, have arrived in the European Union from neighboring Belarus after having paid several thousand of euros for getting there -- often with the help of smugglers. The EU accuses Belarusian President Alexandr Lukashenko of deliberately flying in migrants to send them to the EU in response to sanctions imposed on Belarus.
Since the beginning of October, there have been 11,300 attempts to enter Poland from Belarus by people without visas or Schengen passports. So far this year, around 23,000 such attempts have been registered. 
With AP, dpa