An Iraqi man is the tenth migrant to have died on the Belarus-Polish border since the summer. Reports from both countries dispute on which side of the border the man was found.
The Iraqi man is thought to have died on Friday, October 29, while he was attempting to cross from Belarus into Poland.
A statement on Saturday from Belarusian border guards, and reported by the French news agency Agence France Presse (AFP), alleged that the man had died on the Polish side of the border.
The statement went on to accuse Polish border guards of having "forced other migrants to drag the body back to the Belarusian side."
However, a statement from Polish border guards, quoted in Polish newspaper Gazeta Wyborcza, claimed that: "If such an incident had happened on the Polish side, the border guard service would have informed about it."
7 out of 10 migrants found dead at border were in Poland
According to Gazeta Wyborcza, the majority of migrants found dead have been on the Polish side, seven out of ten to date.
AFP said they attemped to contact Poland's border guard service for further comment but had not yet received a response.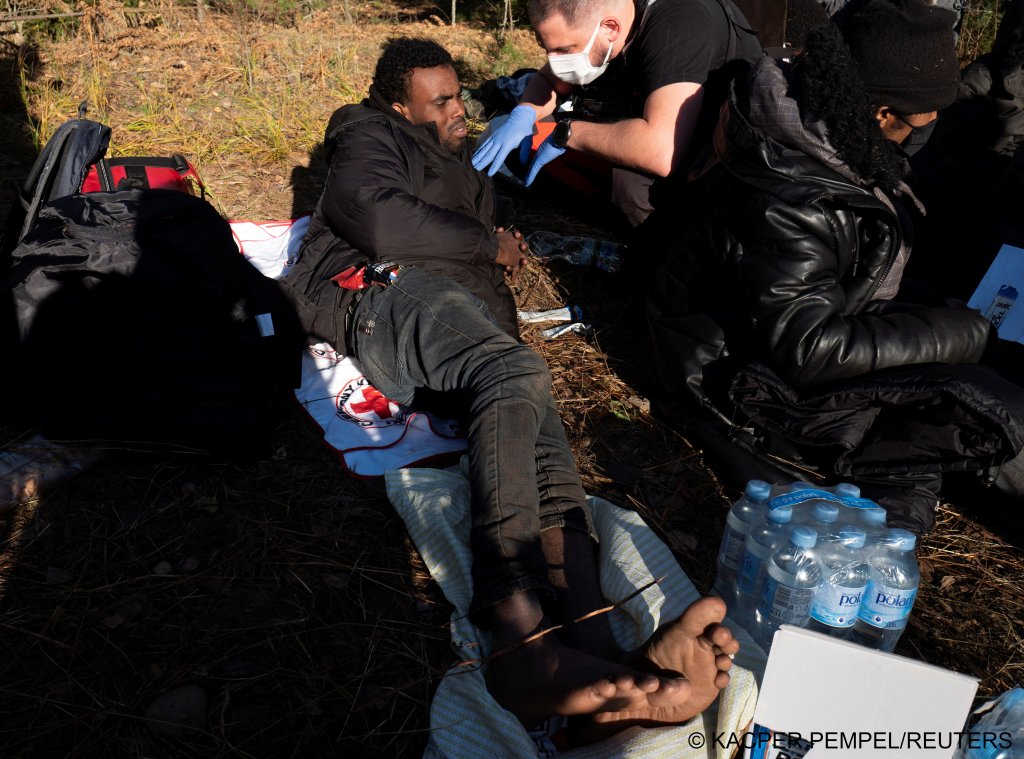 Dangers at the border
Activists in Poland say that the forests that cover much of the border region between Belarus and Poland are cold and unsafe. Some of the migrants who have died so far this year did so in the attempt to cross rivers or swampy ground.
Others have died of exhaustion and cold. Already in this region the temperatures can drop at night to just above zero in the towns near the border region, so conditions in the forest and open ground will likely be much cooler.
A recent report from Reuters found that some migrants lost shoes along their journeys and often lacked other warm clothing to survive days and weeks outside. Migrants suffering from hypothermia have also been reported.
Increase of arrivals in Germany
German authorities say that in October alone, 5,285 migrants crossed the Polish-German border without authorization after having started their journey in Belarus, while 7,832 irregular border crossings have been recorded in connection with Belarus between January and October, reports dpa.
As a result, police authorities in Germany have increased the number of checks they make on vehicles crossing the border from Poland and discover groups of tens or even hundreds of migrants a day who have crossed without papers into Germany.
With AFP, Reuters, dpa