Greece is seeking an agreement with Pakistan and Bangladesh to take back migrants who are 'not entitled' to asylum. Around 250 people from the two countries were on a Turkish cargo ship that broke down off Crete.
The Greek migration ministry says it wants to reach an agreement with Pakistan and Bangladesh to take back migrants Greece claims are not entitled to protection. Around 250 people from the two countries were among 381 migrants who arrived in Greece on Sunday (October 31) on board a cargo ship that had broken down in international waters off Crete. The ship, a Turkish-flagged vessel called Murat 729, was towed by the Greek coast guard to the southeastern Aegean island of Kos.
Some reports had suggested that most of the passengers were from Afghanistan, but the Greek migration minister Notis Mitarakis said that they were mainly from Pakistan and Bangladesh. Intersos, a non-profit humanitarian aid organization, said 192 of the migrants were from Pakistan, 112 from Afghanistan, 56 from Bangladesh, while the rest were from Egypt (5), Lebanon (4), Syria (4) and Iran (2).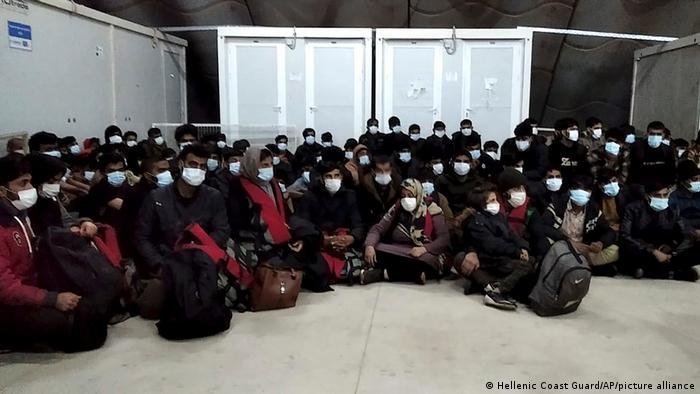 Repatriation a priority
Mitarakis told Open TV, a Greek free-to-air television station, that he was seeking a deal with the ambassadors of Pakistan and Bangladesh to "return those who are not entitled to international protection."
The minister tweeted on Monday: "A double effort is underway. We need to reach an agreement with the countries of origin so that the majority of those aboard the ship that started from Turkey and arrived in Kos due to damage return to Pakistan and Bangladesh."
"At the same time, we must coordinate our actions with the EU and the International Organizations that must assist Greece."
Earlier, Mitarakis had announced that "unlike Turkey and others that ignored the problem, Greece stepped up."
40% are minors
140 of those on board the ship said that they were under 18 years old, and Mitarakis confirmed that the UN migration agency IOM had been asked to assist with age assessments.
Most of the migrants, including the minors, have been taken to the reception and identification center on the island of Kos. They were to be tested for COVID-19 and quarantined there.
The island, which is just a few kilometers from the Turkish coast, is to host one of Greece's five Multi-Purpose Reception and Identification Centers, built with European Union funds. The other centers are on Samos, Leros, Chios and Lesbos. The charity Doctors Without Borders described the first completed site on Samos which opened in September as "like a prison".
Greece and Turkey: Deal or no deal?
The engine of the Murat 729 failed when the ship was in international waters, but inside the Greek search and rescue zone. Greece said that it immediately tried to inform Turkey and the EU about the incident, but Turkey had refused to take back the vessel, even though it had clearly set sail from there.
[Turkey has] "once again failed to comply with its responsibilities toward the European Union," the Greek Merchant Marine Minister Giannis Plakiotakis said on Saturday.
Irregular migration has long been a source of conflict between Greece and Turkey which accuse each other of breaching their obligations. Turkey has repeatedly said that Greek authorities illegally force migrant boats back into Turkish waters.
Also read: Greece's asylum policy has been getting stricter instead of simpler over the past year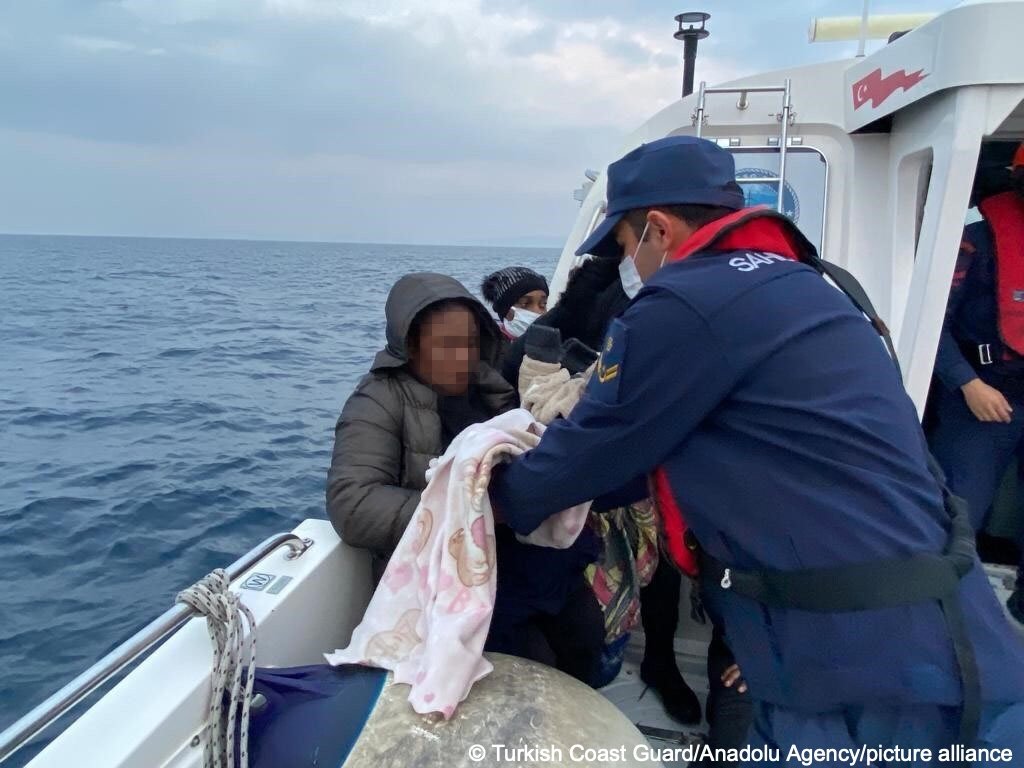 From 2015 to 2016, hundreds of thousands of people, mainly Syrian refugees, arrived in the Greek Aegean islands from Turkish shores. In 2016, Turkey signed a deal with the EU, in return for billions of euros in financial aid, to reduce the number of migrants entering Europe from Turkish territory.
Under the EU-Turkey deal, the asylum applications from Syrian nationals arriving in Greece were considered "inadmissible", enabling them to be returned swiftly to Turkey. In June this year, the Greek government declared that in addition to Syrians, all asylum seekers from Afghanistan, Somalia, Pakistan and Bangladesh could be sent back to Turkey under the "safe country" procedure.
No returns from Greece to Turkey have actually happened since March 2020, when Turkey closed its borders due to the pandemic.
Also read: Asylum seekers facing rejection in Greece: We cannot clap with one hand