In the latest rescue mission by the humanitarian medical charity MSF, 140 of the 367 migrants rescued were unaccompanied minors. Many of them remain affected by their experiences crossing the deadliest migration route in the world, say MSF.
"Traveling without a parent or trusted adult makes unaccompanied minors one of the most vulnerable groups of people on the move," says the humanitarian medical charity Doctors without Borders (MSF) in a report published on October 31.
During its latest mission, MSF's rescue ship Geo Barents picked up 367 migrants. More than 40% were under the age of 18. 140 of them were unaccompanied minors and traveling alone. The number of minors on board was the largest the Geo Barents has hosted on board to date, MSF confirmed.
Although the 367 migrants safely disembarked in the Sicilian capital Palermo last week and are now in quarantine, many of them will remain affected by their experiences on the "deadliest migration route in the world," said MSF's Julie Melichar, a humanitarian affairs officer on board the ship.
Physical and sexual violence
"On their journeys, minors are more exposed to forced labor, extortion, arbitrary detention and physical violence, including sexual violence," MSF wrote on Twitter.
"A lot of people ask me, why are there so many unaccompanied children crossing the Mediterranean Sea," said Melichar. "Of course I cannot speak on behalf of all of them, but what many, many of them have told me is that they just have to flee what they describe as hell in Libya."
According to MSF, during the last rescue mission Geo Barents picked up many people from Somalia, Eritrea, Mali and Cameroon. "One of the boys we rescued was just 12 years old when he left his country," explained Melichar.
The boy told MSF his father had been killed "because he wanted to protect his son from forced enrolment in the army," she added. After his father was killed, his mother "saw no choice but to send him away from the country to save him" from the forced conscription.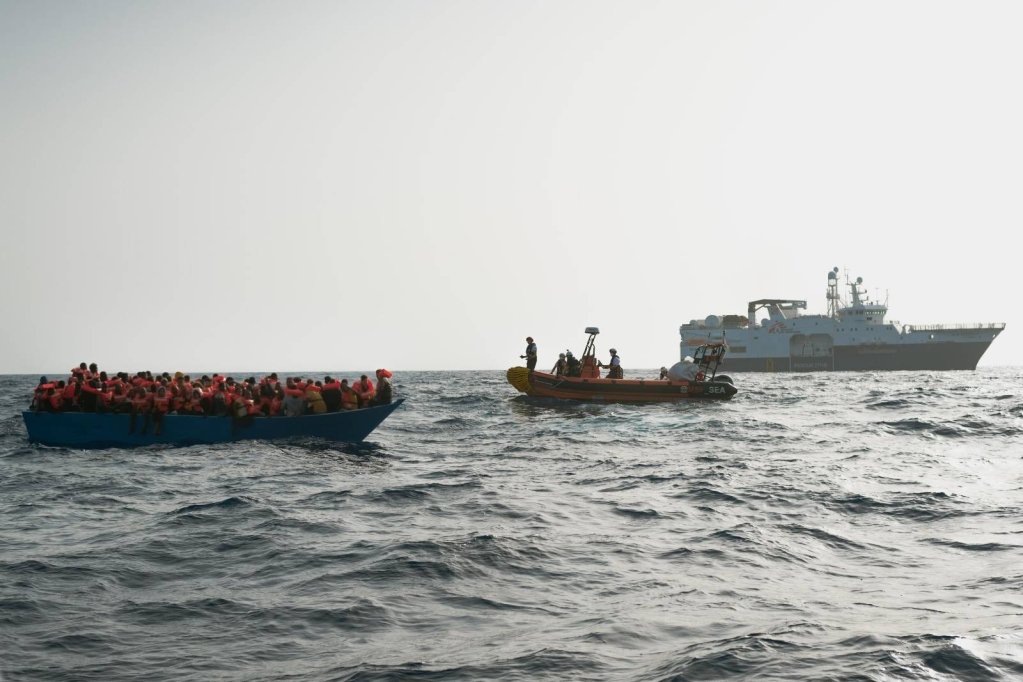 Libya: A point of no return
The boy told Melichar that when he reached southern Libya "he was kept in captivity and tortured for seven months before he was able to escape."
MSF explains that, whatever the various reasons migrants might have to leave their countries of birth, fleeing war, poverty, discrimination or seeking more opportunities to support their families, once they reach Libya, there is almost "no turning back" for many of them.
That is because the system of capture and extortion of people on the move present in Libya means that if someone does manage to buy their freedom or escape, they have to move on to Europe in order to try and repay the debts their families may have incurred trying to buy them out, MSF continues. Sometimes the "spiral of exploitation" of forced labor and detention and torture "can last for months or even years."
Cycle of abuse and exploitation
"Many of the young people we rescued told us they had escaped arbitrary detention, abuse and exploitation in Libya," said Melichar. "Some had faced the loss of friends along their journey, since many people disappear or are killed in Libya." These experiences continue to affect them, even after rescue, she added.
One young boy reportedly told Melichar that he had been traveling with "five very good friends." All five died in detention centers in Libya, until this boy found himself alone. He told Melichar that he "started creating trouble and yelling on purpose, hoping the guards would beat and kill him, and he could be reunited with his friends."
"[This] would be too much for any human being to cope with. How can this be happening to children?," she said.
There is lots of singing, shouting and game playing on board the ship after rescues, or once a safe port has been assigned, but Melichar said that beneath the relief, the wounds remain. "They are playing now [on board the Geo Barents,] they smile and befriend each other, they seem like any other young people," she explains. "But they are no longer just children or teenagers – not after what they have been through."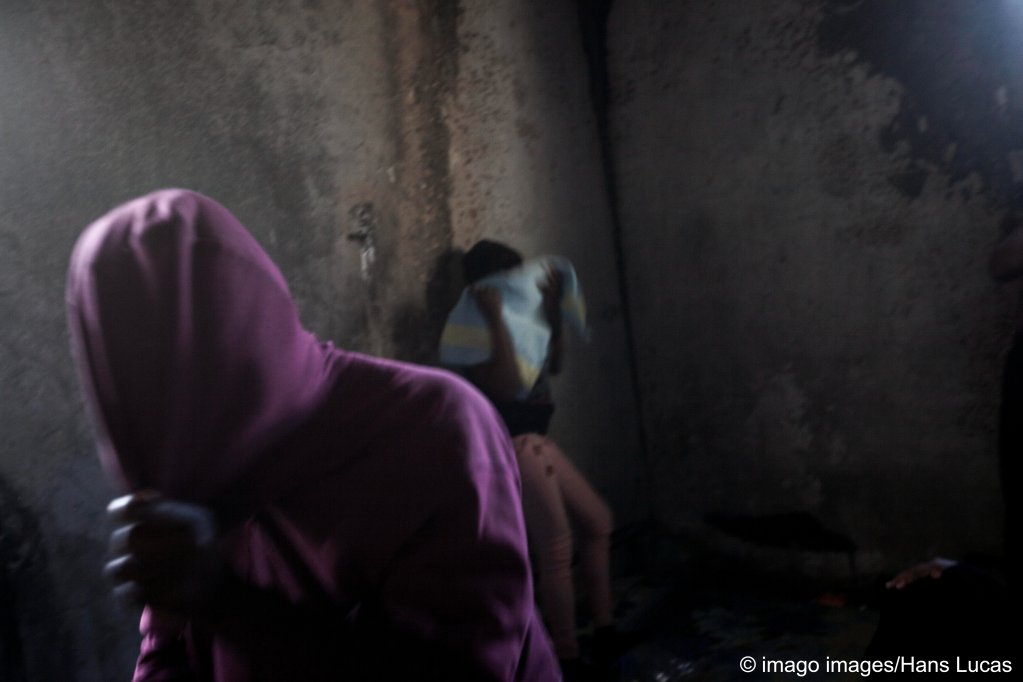 Deep internal scars
Melichar remembers in a video for MSF how she feels every time she walks on the deck of the Geo Barents and her eyes cross those of one of the migrants.
Their faces are half covered with those blue masks everyone is wearing, she says, and many are wearing the black beanie hats we give them. And while you are talking to them, Melichar explained, "you suddenly realize that actually this is a child. This is a child on a ship and he has just crossed the world's deadliest migration route. And he's here without any mother, without any father, without any family member."
Melichar said that many of the survivors "seemingly are coping with the situation, but we also know how affected they remain after what they have been through in Libya. They have deep scars inside that won't heal by themselves."
This is why MSF is appealing to the international community to offer "specialist protection" to the children, where they can be safely sheltered and "provided with medical and psychosocial services by competent organizations."