Diplomatic relations between the German government and the Taliban remain slow, as at least several hundred Afghans with visas are still waiting to leave the country. Meanwhile, the UNHCR is stepping up its efforts to prepare the country for winter.
German embassies located in Afghanistan's neighboring countries have issued about 1,600 visas for Afghan nationals to travel to Germany to date -- ever since the Taliban took over power in August. About 1,200 Afghans in total have made use of this particular method of leaving the country so far, a spokesman for the German Foreign Office in Berlin said.
The majority of those people -- about 1,100 Afghans -- departed to Germany from neighboring Pakistan using direct or indirect flights.
Many Afghans still trapped in the country
The visas are processed and issued on the basis of an acceptance letter issued by the Federal Ministry of the Interior, the Foreign Office spokesman said, adding that this helped in expediting the procedures.
Read more: Afghans evacuated to Germany face legal uncertainty
However, leaving Afghanistan to travel remains a difficult task on multiple levels: Above all, people need to hold passports to be allowed to cross any border, which is a lengthy process and is likely to even take longer under the Taliban rule. Holding a passport is both a prerequisite on part of Afghan authorities as well as on part of the neighbouring states from where people can depart.
Talks are reportedly underway with the Taliban and neighboring states to ease these requirements on humanitarian grounds.
Read more: 'Few routes to safety for Afghans at risk,' says Amnesty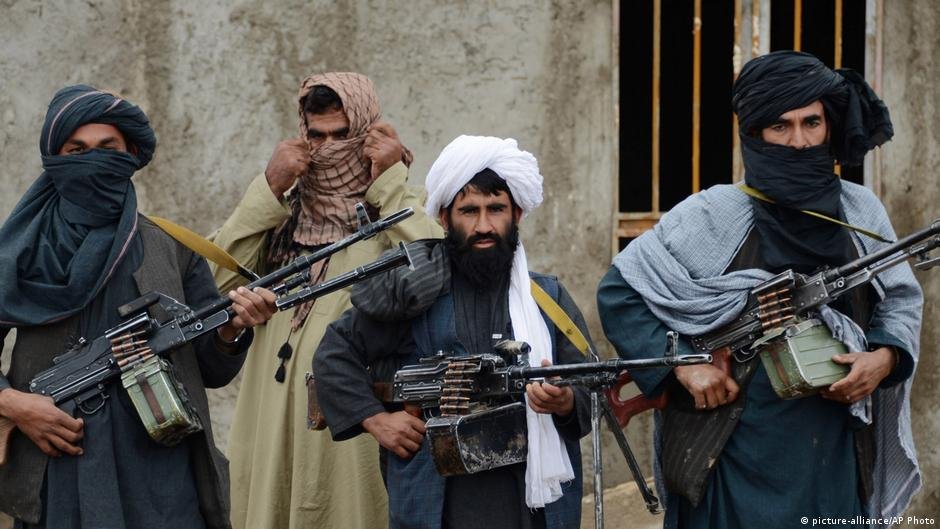 Travel out of Kabul remains difficult
The airport in Kabul is still barely functional, but exceptional flights are being chartered on a case-by-case basis. Last week, three flights took place to evacuate more than 70 German nationals and their Afghan family members out to Doha last week to continue their journey to Germany.
German Minister of State at the Foreign Office Niels Annen, who is involved in helping Afghans get to Germany, expressed his gratitude to Qatari authorities in helping people flee Afghanistan.
According to the German Foreign Office, about 250 German nationals and about 60 Afghans have thus far left Afghanistan via Doha. Another such flight is reportedly planned for next Monday.
UNHCR airlifts winter aid
Meanwhile, there are also humanitarian efforts underway to help people stuck in Afghanistan since the Taliban takeover. The UN Refugee Agency (UNHCR) has sent the first of three aircraft carrying winter supplies to Afghanistan, as the country faces its first winter under the new Taliban rule. 
While some of the internally displaced Afghans have returned to their home villages in recent months, many people remain displaced across the country, uncertain about what the future holds, and whether they might get to leave. Even those who have returned to their homes face additional hardship ahead this year, as they have hardly any resources to survive their first winter since the Taliban takeover.
The IOM meanwhile has also expressed its concerns for the coming months, as Afghan winters can hit temperatures of minus 25 degrees centigrade. 
Across the country, violence and conflict in recent years -- and in particular the Taliban conquest -- have displaced around 3.5 million people. About a fifth of those have had to flee their homes this year alone. Many of them had hoped that they could get to evacuate before the Taliban entered Kabul.
Meanwhile the aid provided to Afghans by the UNHCR this week, however, will only provide help one in seven Afghans affected by displacement within the country. Further efforts by the international community will be required to avert a major humanitarian crisis.
With dpa