French maritime authorities have rescued more than 400 migrants who were trying to reach Britain from France in small boats, according to French officials. One migrant died and one went missing.
During the night from Tuesday (November 2) to Wednesday, "many boats" were sinking in the Channel en route to Britain, French maritime authorities said on Wednesday (November 3).
"More than 400 people were saved. Unfortunately, despite efforts, one is missing and another one was declared dead," the responsible French maritime prefecture wrote in an online statement.
The missing person had fallen into the sea off the department of Pas-de-Calais, the recovered migrants told the rescuers. After a dispatched helicopter wasn't able to find anyone, the maritime prefect decided to suspend the search. The person who perished was found unconscious and "pronounced dead upon returning to the dock," according to the statement.
French public prosecutor Sebastien Pieve on Wednesday told news agency AFP that the person who drowned was an adult male who was aboard an overcrowded boat that sank. Pieve said attempted crossings between France and Britain had increased this week, likely because of favorable weather conditions.
The rescue operation involved several ships from the French Navy, coast guard and customs authority.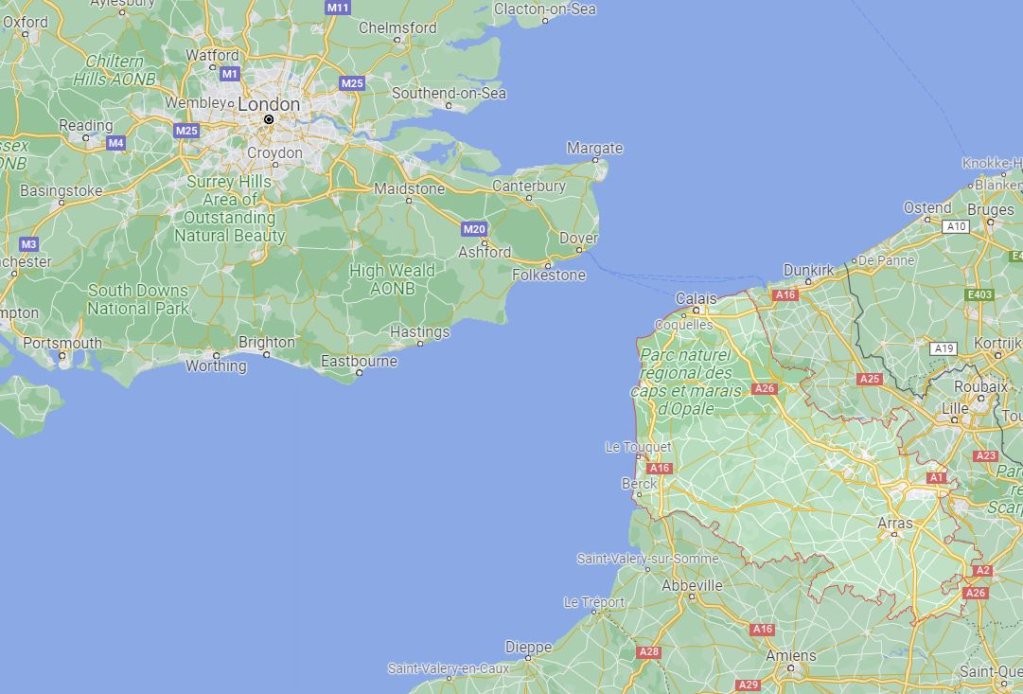 Key migrant route
Since late 2018, the number of migrants trying to cross the Channel irregularly by boat has risen sharply -- despite repeated warnings from authorities highlighting the dangers of heavy shipping traffic, strong currents and low water temperatures.
Last month, French authorities rescued 213 migrants in the Channel who tried to cross from France to Britain in small boats. A week earlier, French authorities stopped some 410 people from making the crossing while 1,100 migrants made it to Britain on 40 small boats over the course of two days.
According to dpa citing Britain's domestic news agency PA, more than 20,000 migrants have successfully reached Britain in small boats since the beginning of the year, more than twice as many as in all of last year. 2019 and 2018 saw 2,300 and 600 crossings and attempted crossings, respectively.
The number of rescued migrants in the Channel is also up: This year, French and English authorities picked up almost 16,000 people in distress through the end of August, according to dpa.
With AFP, dpa