The private rescue ship Sea-Eye 4 has saved a total of more than 800 migrants in the Mediterranean in recent days while other NGO ships and the Italian coast guard rescued nearly 600. The Sea-Eye 4 is now heading for the Italian port of Lampedusa.
The Sea-Eye 4 NGO rescue boat had already saved the lives of nearly 400 people by Wednesday (November 3) as part of six separate operations. The vessel picked up another 400 people in the past 24 hours.
In a statement, Sea-Eye said that several people were found on the scene already in the water without wearing life jackets and "had to be rescued directly from the sea." The organization added that one person had to be resuscitated on a lifeboat.
The migrants and 24 crew on board are now in an "unprecedented, highly stressful situation" and are "dependent on the rapid assignment of a port of safety," Sea-Eye said. The Ocean Viking rescue ship, which is run by SOS-Mediterranee, was reportedly also in the same area and had in the meantime provided food supplies to the Sea-Eye 4.
The vessel is now headed to Italy's southernmost island of Lampedusa -- even though the charity has not received confirmation from the Italian government on whether the vessel would be permitted to dock there.
"A state of emergency is now in effect on the Sea-Eye 4," Sea-Eye Chairman Gorden Isler said. "Any delay by the authorities endangers the health and lives of the rescued people and our crew."
Read more: Fact check: Is sea rescue a pull factor for refugees?
Malta 'shirks responsibility'
Sea-Eye said in a statement that Maltese rescue services "did not respond to any of the calls for assistance" from any of the boats in distress even though they were responsible for responding to maritime emergencies in that area.
Sea-Eye chairman Gorden Isler was quoted as saying that "(i)t is shameful how Malta repeatedly shirks its responsibility and ignores distress calls."
Malta's official search and rescue area in the Mediterranean covers a broad section of the Central Mediterranean, including the waters surrounding Lampedusa, stretching in part all the way to the sea corridor between Libya and the Italian island of Sicily.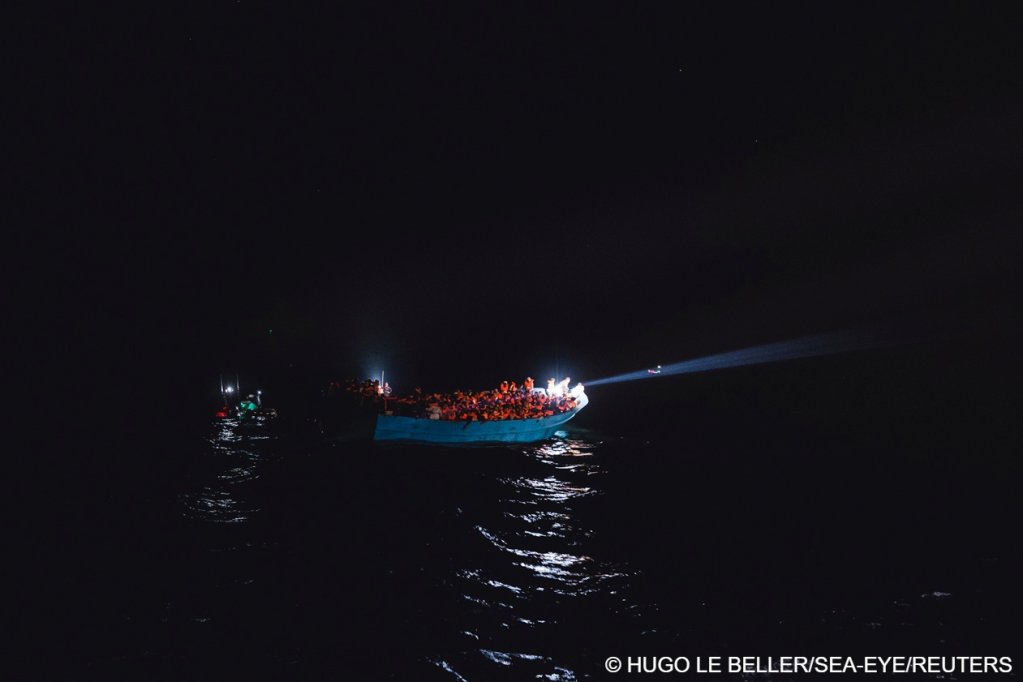 Italian coast guard saves 200 lives
In a separate development, the Italian coast guard rescued nearly 200 migrants in two separate operations off the coast of Calabria on Wednesday night. First, a sailboat with about 74 migrants on board, including 15 children, was found having run into difficulty in shallow water, it said.
Later, coast guard personnel rescued another 120 passengers from a boat that was in distress at sea in bad conditions.
Over the past few days, the crew of the private rescue vessel Ocean Viking also carried out several rescues, including the rescue of 69 people on Thursday night, according to statements from the organization that runs the ship, SOS Mediterranee, on Twitter. The Ocean Viking reportedly now has 314 people on board.
The Mission Lifeline charity on November 3 also said on Twitter that it had assisted in the rescue of 72 people.
Renewed calls for united EU front in migrant policy
Italian Interior Minister Luciana Lamorgese meanwhile has reiterated her calls for other EU countries to share the responsibility of caring for migrants crossing the Mediterranean from north Africa.
"These people have to be rescued but it is enormously unfair that it should only be Italy (just) because it's the country of first landing in Europe," she said.
Read more: EU migration pact in parts 'unacceptable', says Italian interior minister Lamorgese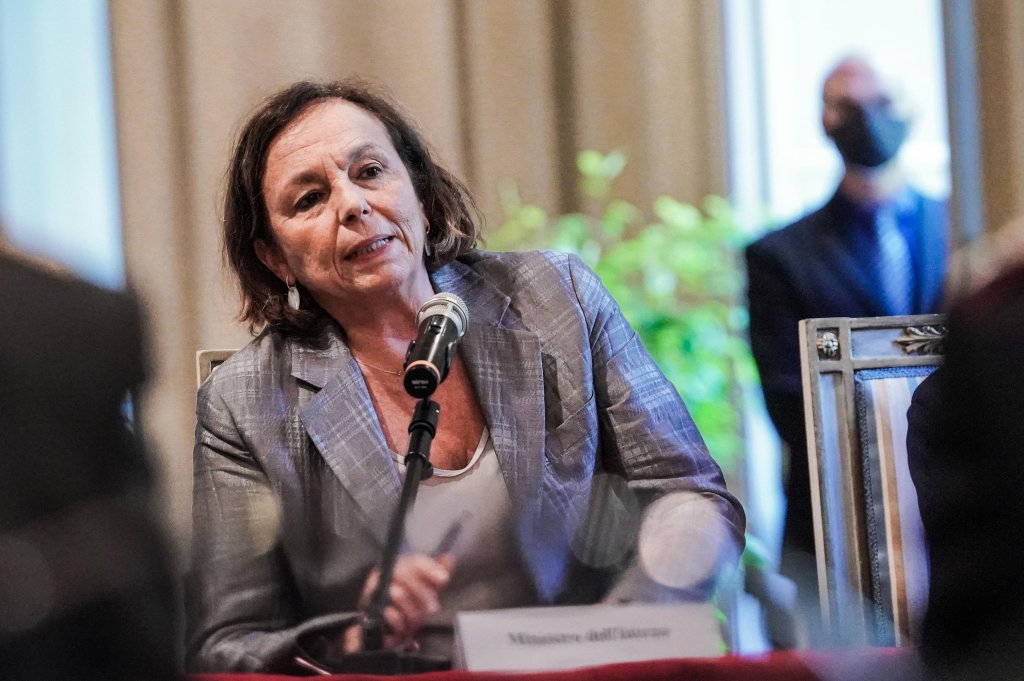 While the EU has tightened its asylum rules and has fortified its external borders since more than a million refugees and migrants reached Europe six years ago, it has not yet signed a comprehensive framework to share the burden of migrants arriving in southern European countries. 
The main focus of the EU's policy so far has been to sign deals with countries that are used as points-of-departure, such as Turkey, Tunisia and Libya. These are designed to keep refugees and migrants from reaching the EU -- with limited success.
Nearly 54,000 migrants have arrived in Italy thus far this year, according to information shared by the Italian Interior Ministry data. That number is almost twice as high as for the same period last year and reached record numbers of between 120,000-180,000 arrivals annually recorded between 2014 and 2017.
With AP, Reuters