Germany has coped relatively well with taking in hundreds of thousands of refugees since 2015, outgoing German Chancellor Angela Merkel told DW in an interview. Her handling of the migration dynamic since 2015 is likely to be regarded as her lasting legacy after spending 16 years in power.
Chancellor Merkel told Deutsche Welle in an exclusive interview that Germany had managed the so-called refugee crisis of 2015 well. 
"Yes, we have succeeded. But 'we' in this context means really many, many people in Germany who pitched in: many mayors, many volunteers," and the many who are still supporting their new friends, neighbors, and co-workers, the chancellor told DW's Max Hofmann. 
In the late summer of 2015, when tens of thousands of migrants and refugees reached Germany each month, Merkel coined the phrase "We will manage" ("Wir schaffen das") as her approach to Germany's migration policy. Merkel, however, also described dealing with the sudden influx of refugees and migrants in 2015 as the greatest challenges of her 16 years in office -- along with the COVID-19 crisis:
"The two events I personally found most challenging were, for one, the large number of refugees arriving here [in 2015], which I actually do not like to call a 'crisis' – because people are people. So, first, there was the pressure we faced from many people fleeing Syria and its neighboring countries. And now there is the COVID-19 pandemic."
The good, the bad and the ugly
The chancellor, who is still in office in a caretaker capacity until the next government will be formed, also highlighted that there had been "wonderful examples of personal development" among migrants, citing among other things that many had successfully graduated from high school since coming to the country.
However, she also conceded that not everything had gone ideally: "There have also been some bad incidents, like when I think of that New Year's Eve in Cologne." Merkel referred to the events on Cologne's Cathedral Square on New Year's Eve 2016, when hundreds of women were burgled, harassed and in some cases even raped by groups of migrants. 
According to the Cologne public prosecutor's office, most of the perpetrators hailed from Algeria and Morocco.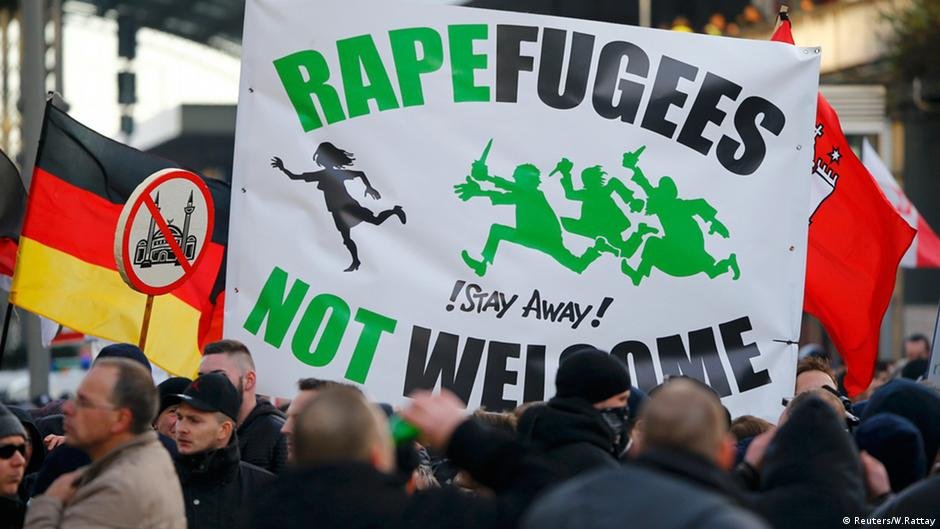 Still a long way ahead
However, not every politician agreed with Merkel's assessment -- even within her own ranks. Former EU Commissioner Günther Oettinger, who also belongs to Merkel's Christian Democrats (CDU) party, said that while Germany had "achieved quite a lot, we have not achieved everything we had wanted to."
Oettinger added that while many migrants and refugees now had jobs and were integrated into the fibre of German society, "there are those, who -- due to a lack of basic education -- have not been able to find their place yet. And there are also some, who simply are not willing at all to integrate."
Read more: Germany still top destination for asylum seekers in Europe
Right-wing criticism
Meanwhile, the leader of the far-right Alternative for Germany (AfD) party, Tino Chrupalla, said that Merkel's statement was "out of touch with reality."
"It is a mockery of all the people who have been victims of attacks committed by migrants in recent months and years; people, who have entered the country as a result of Merkel's irresponsible open borders policy," he said in response to the Merkel interview.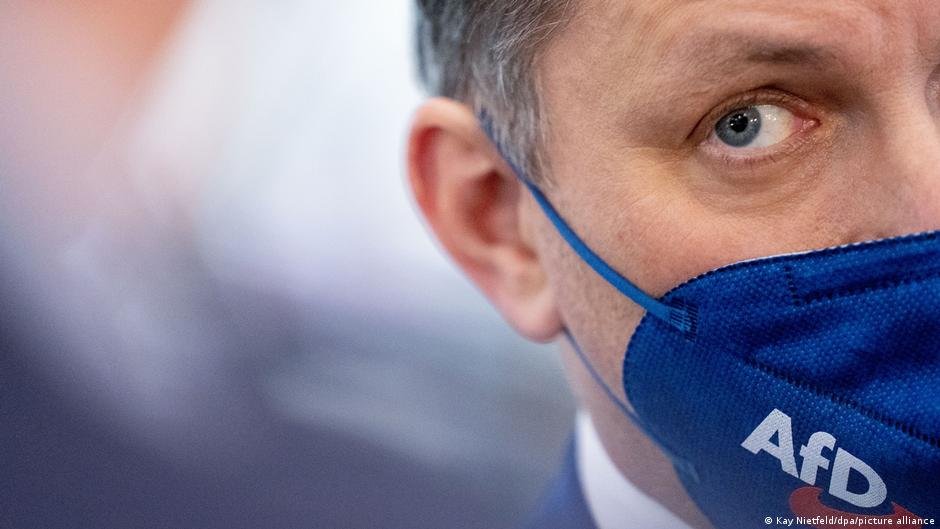 In addition to the attacks in Cologne on New Year's Eve 2016 there have also been other instances of violence in Germany perpetrated by foreigners who had moved to the country since the onset of the refugee influx in 2015.
These include a truck attack in Berlin's central Breitscheidplatz on December 19, 2016, killing 12 people, as well as a stabbing of a gay couple in Dresden in 2020, after which one of the partners died.
However, for each domestic terrorist attack with an Islamist motivation in Germany since 2015, there are statistically two others attributed to other forms of fundamentalism, such as right-wing of left-wing extremism.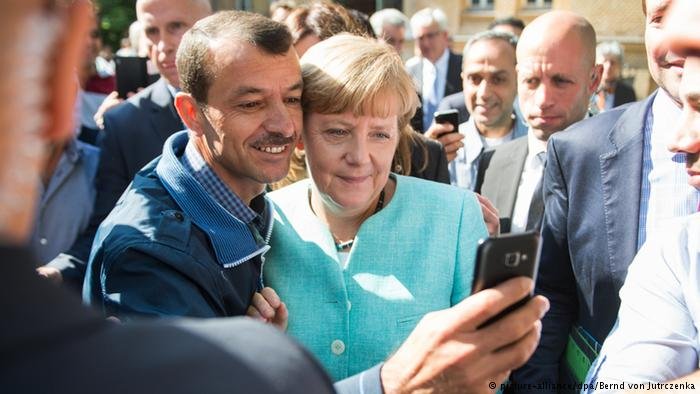 Fighting the root causes of migration
In the DW interview, Merkel highlighted a number of shortcomings and deficits in the international community, which she believed would have resulted in an even better outcome in dealing with migration.
"Of course, we have not yet succeeded in combating the root causes of migration. We have not yet managed to ensure that Europe has a unified asylum and migration system. Therefore, we do not yet have a sustainable, self-regulating balance between the countries of origin and the countries of arrival. And there is still a lot that we have to do in terms of delivering development aid and in terms of facilitating legal channels of migration." 
Read more: Germany's new citizens help choose Merkel's successor
Regardless of such shortcomings, however, her handling of the unprecedented migration situation earned Merkel respect and admiration around the world, cementing her reputation of being "Mutti" (mummy) to all people in Germany.
Outlook on Afghanistan
In the interview, the chancellor also expressed that she had wished for a different outcome in Afghanistan in regard to the Taliban takeover in August.
"We are of course very sad about the fact that we simply did not manage to achieve what we wanted to do, that is to find a sustainable political order in Afghanistan -- one in which girls can go to school, women can follow their dreams, and people can live with lasting peace," Merkel said.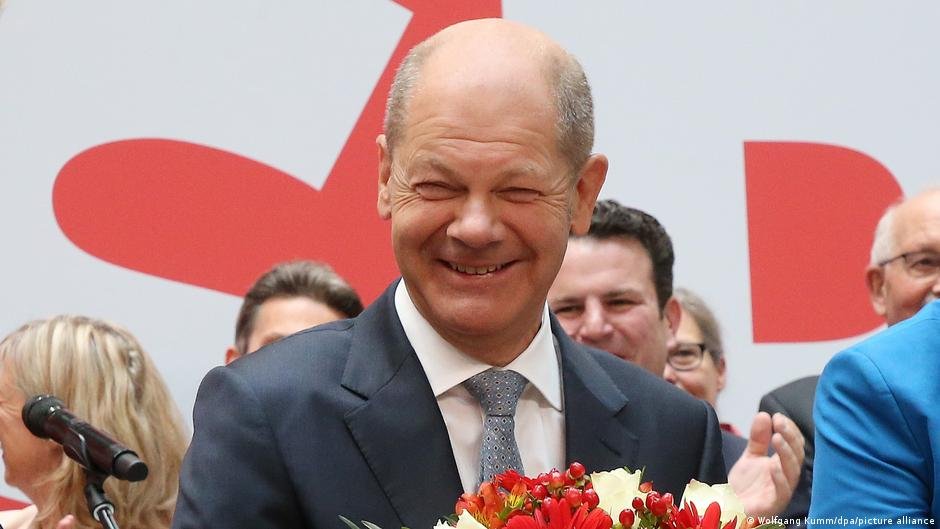 The longterm outcome of the Taliban takeover will likely be one of the most important aspects of international policy for Merkel's apparent successor, Olaf Scholz. While Germany is reluctantly holding talks with Taliban leaders to ensure the safe passage of many people still to be evacuated from the country, there are fears of another wave of migration heading toward the EU next spring.
But this is a political challenge that Scholz, who in the past four years has been part of Merkel's government as Germany's finance minister, will have to master on his own -- without "Mutti."
Read more: Afghans evacuated to Germany face legal uncertainty
With DW, DPA