Thousands of migrants have arrived in Tunisia from neighbouring Libya in recent years. Often picked up at sea by the Tunisian coast guard after leaving Libyan beaches, they hope to quickly cross from Tunisia to Europe. But they all come up against the economic reality of the country. Due to a lack of work and income, they cannot pay the smugglers and find themselves "trapped" in the country.
Mohammed and Mariam are standing with their feet submerged in water. The two young Africans have been working for some time to try to limit the damage after leak flooded their flat. With a broom in his hand, Mohammed is clearing the water from the stairs. Mariam gives him a hand, her seven-month-old baby clinging to her back.
The Malian man and the Guinean woman in their twenties have been living "with great hardship" in Zarzis for almost two years. They share a small three-room apartment with two other people, including Mariam's husband, in this southern Tunisian coastal town of about 75,000 inhabitants. Every month, paying the rent which amounts to 250 dinars (€75), is a source of concern.
The price of the flat is not exorbitant for the region, but job opportunities are becoming increasingly scarce in Tunisia, even for locals. More than 742,000 people are unemployed in the country, representing 17.8% of the active population. The percentage among young people is over 40%, according to the National Institute of Statistics (INS).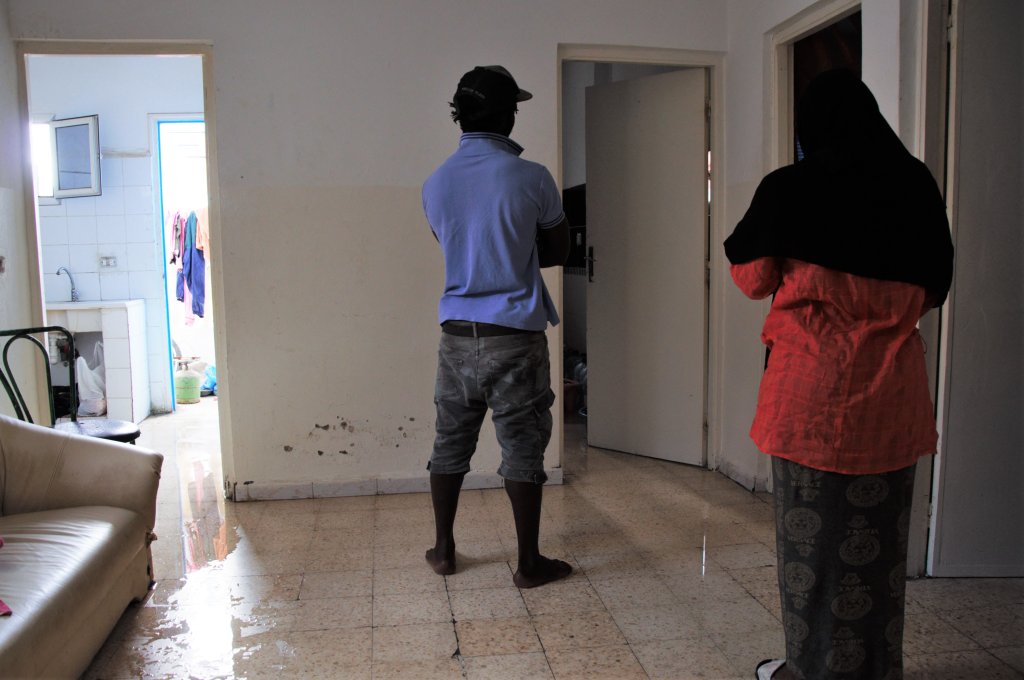 The economic crisis here is hitting migrants particularly hard. Tourists have deserted the region because of the coronavirus pandemic and the construction sector is struggling to get back to work. These the key sectors in which the migrants used to work informally.
Read more: Tunisian authorities pick up 125 Europe-bound migrants
Aboubacar and Alassane, sitting on the sand with their eyes closely focused on the sea, are both from Sierra Leone. They say they are "suffering here". The meagre income they manage to earn when they are temporarily hired on a building site -- about 30 dinars a day -- barely allows them to pay their rent and buy a little food.
All the migrants InfoMigrants meet in southern Tunisia keep repeating the same thing: "There is no work."
Mariam does some cleaning in Tunisian homes, but not enough to pay her bills. Finding food for her son has become a challenge. "The grocer on the corner sometimes gives me yoghurt for my child, but it is very difficult. Some days we have nothing to eat," says the Guinean woman.
'We didn't think it would be so complicated'
The number of migrants in Zarzis is close to 3,000, according to Mongi Slim, regional head of the humanitarian association Tunisian Red Crescent. About 300 people are housed in centers run by the International Organisation for Migration (IOM) and the United Nations High Commissioner for Refugees (UNHCR), while the rest rent flats in town.
Most of them found themselves in the country "accidentally", reports Slim. They left Libya on a makeshift boat with Europe as their destination and drifted to the Tunisian coast where they were rescued by the authorities.
Read more: 'My own wife left without any warning': clandestine departures from Tunisia
None of them wanted to stay there. Some of them had hopes of settling in Tunisia for a while, but their precarious daily life changed their plans. Trapped in the country, the migrants still have the same dream: to reach a European country.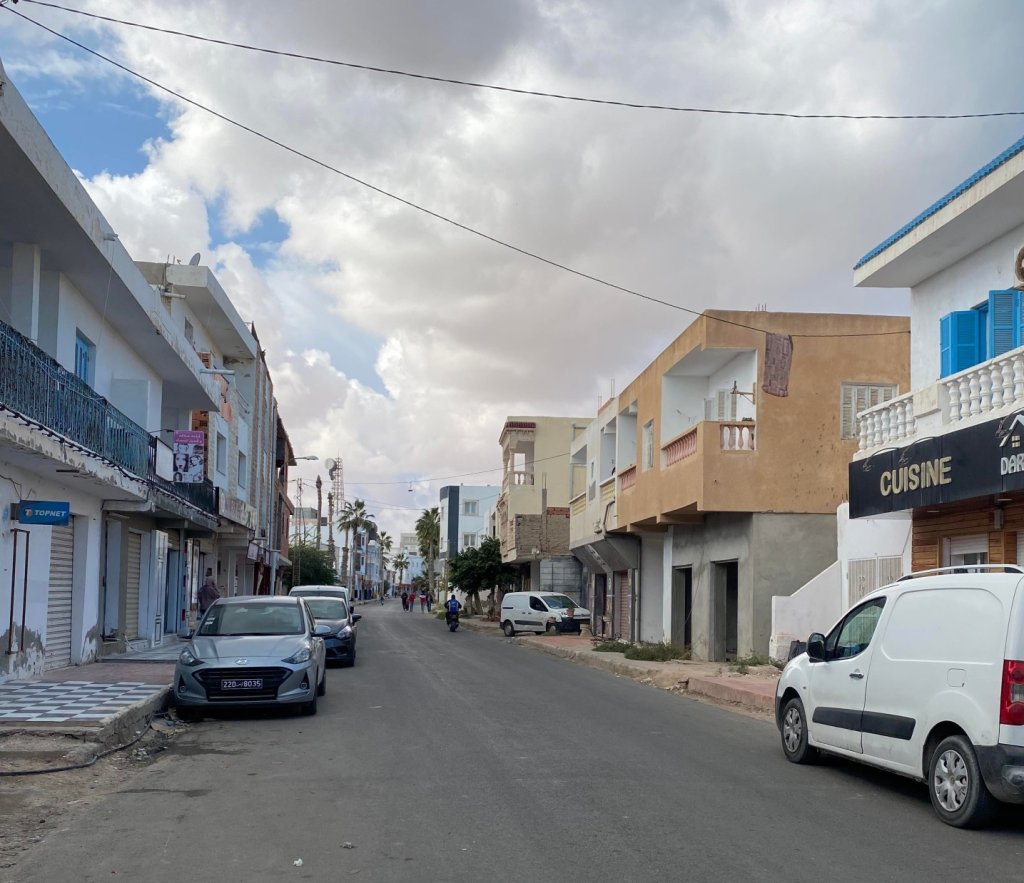 But managing to reach their vision of European nirvana is more complicated than they had imagined. The cost of crossing the Mediterranean is close to €2,000 from the Tunisian coast. It is impossible to pay a smuggler with their limited resources. As a result, they find themselves stranded in Tunisia, often for several years.
"Tunisia is a hidden hell. We're dying slowly," says Aminita*, a 33-year-old Ivorian woman InfoMigrants meets in Médenine, about 60 kilometres from Zarzis. "In Libya we knew what to expect but we didn't think it would be so complicated here," continues this mother of four children, whose youngest daughter was raped in a Libyan prison.
Returning to Libya
The lack of work and money even pushes some migrants to return to Libya, despite the risks they run. The price of a crossing to Europe is also cheaper: it costs around €650 to set sail from the Libyan coast, three times less than from a Tunisian beach.
Ahmed* sometimes thinks about turning back. "At least in Libya you can work and try to get to sea," says the 32-year-old Sudanese. Moustapha* listens to his friend, and nods several times. "We came to Tunisia because we thought it was a safe country, but if I had known it was like this I would have stayed in Libya," adds the young man, who arrived in the country two years earlier by crossing the land border.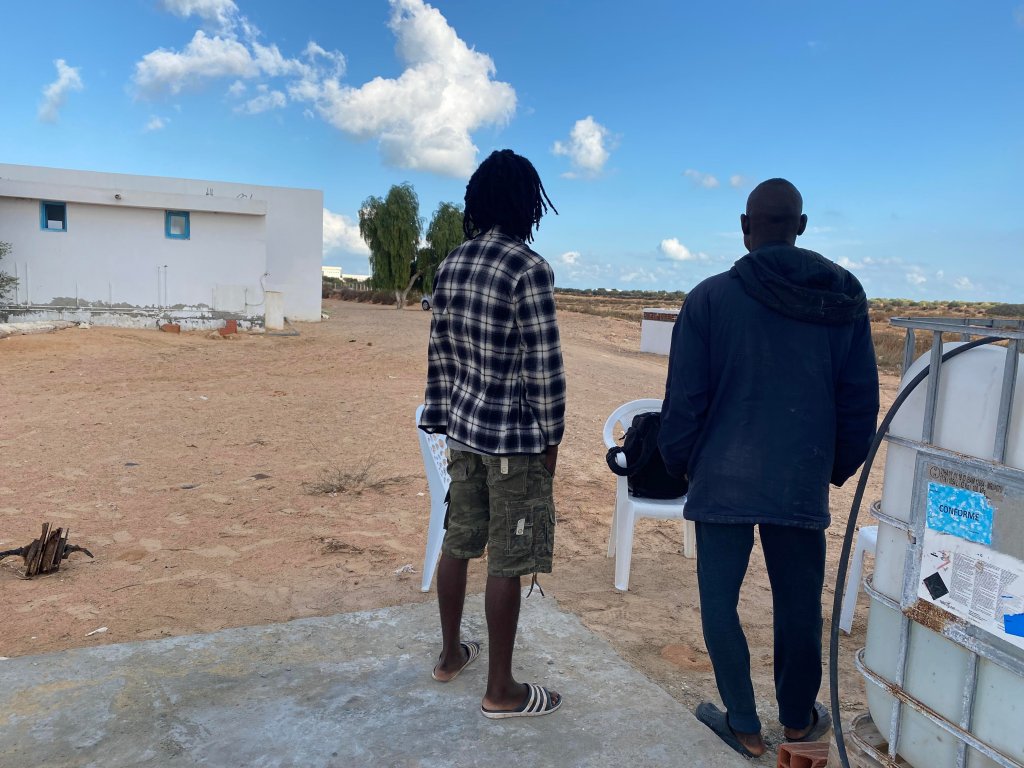 The two Sudanese men were granted refugee status by the UNHCR in Tunisia last year. But in the absence of an integration policy, refugees often find themselves in the same precarious situation as undocumented migrants. Ahmed and Moustapha have been living in a UN agency center on the outskirts of Zarzis for two years -- the nearest shop is 20 minutes away by bike -- and complain about the lack of prospects. Without the financial support of about 200 dinars per month from UNHCR, they would not be able to get by, they say.
Although a signatory to the Geneva Convention on refugees, Tunisia has not established a national legal framework for its application. As a result of this, asylum and protection issues are delegated to the UNHCR. Since the beginning of the year, 2,951 people have been granted official status in the country. The organisation accommodates the refugees in centers throughout the country or in the 75 flats provided for them.
The UNHCR's deputy representative in Tunisia, Laurent Raguin, halfheartedly acknowledges that the situation can be difficult for migrants and refugees in Tunisia, "but it is not simple for Tunisians either." For the manager, there is work available, but many refuse the offers. "One company had agreed to hire several hundred refugees, but it did not find any takers," he says.
Moustapha and Ahmed disagree. "Apart from financial assistance and housing, the UNHCR does nothing for us and does not help us find a job," say the two friends. They say they want to work and train for a job, but "nothing is organized in this sense". "Here you eat and sleep, that's all," laments Ahmed, with a blank stare.
There is an engulfing feeling of despair here that can push some to the brink. Abdallah tried to end his life in early October by throwing himself off the roof of the UNHCR center in Medenine. His friends held him back at the last minute. The 17-year-old Sudanese asylum seeker, whose scrawny body bears witness to the suffering he endured on the road to exile, said, "Here, it's as if I am already dead anyway."
*Their first names have been changed.
Leslie Carretero, special correspondent in Tunisia