The numbers of Afghan migrants turning to smugglers in border towns like Zaranj is anecdotally increasing dramatically. A recent BBC report from there found many of those fleeing had worked for the government or had other middle-class jobs.
Zaranj was the first provincial capital to fall to the Taliban at the beginning of August this year. The town, in Nimroz province in Afghanistan's south-west, not far from the Iranian border, has always been a busy trading hub. It is situated on the ancient silk routes, linking Kandahar with Herat.
The town doesn't just trade in goods, but for some time, perhaps because of its proximity to the borders of Iran and Pakistan, it has also been a hub for people smugglers. According to a report broadcast on BBC's Today program on November 9, the town was already a mecca for people smuggling back in 2014 and 2015, now the numbers of those boarding pick-up trucks, seems to be dramatically increasing.
"We have been monitoring different parts of the route and what we can see in each of these locations is an increase in the infrastructure to support those journeys," explains Dr David Mansfield. Dr Mansfield describes himself on his website as an independent socio-economist who advises the British Government, UNODC (United Nations Office on Drugs and Crime), the World Bank, the German Development fund GIZ and many others.
Rise in smugglers fees
One year ago, in October 2020, the Mixed Migration Centre (MMC) (which is part of and funded partly by the Danish Refugee Council) wrote a report about the effects of COVID-19 on migrants and smuggling in Asia, and in particular in Afghanistan.
Even before the latest crisis, they found that smugglers had raised their fees in towns like Zaranj, to get people across borders into Iran or on to Turkey and then Europe. The report found that in the third quarter of 2020, Afghans reported being asked for an average of $1,710 (around €1,474) per person to be transported to Turkey from Afghanistan.
One 35-year-old Afghan told the MMC researchers that because of COVID, countries like Iran had put more guards on their borders and there were "more checkpoints en route. So, they [smugglers] need to pay bribes to more people."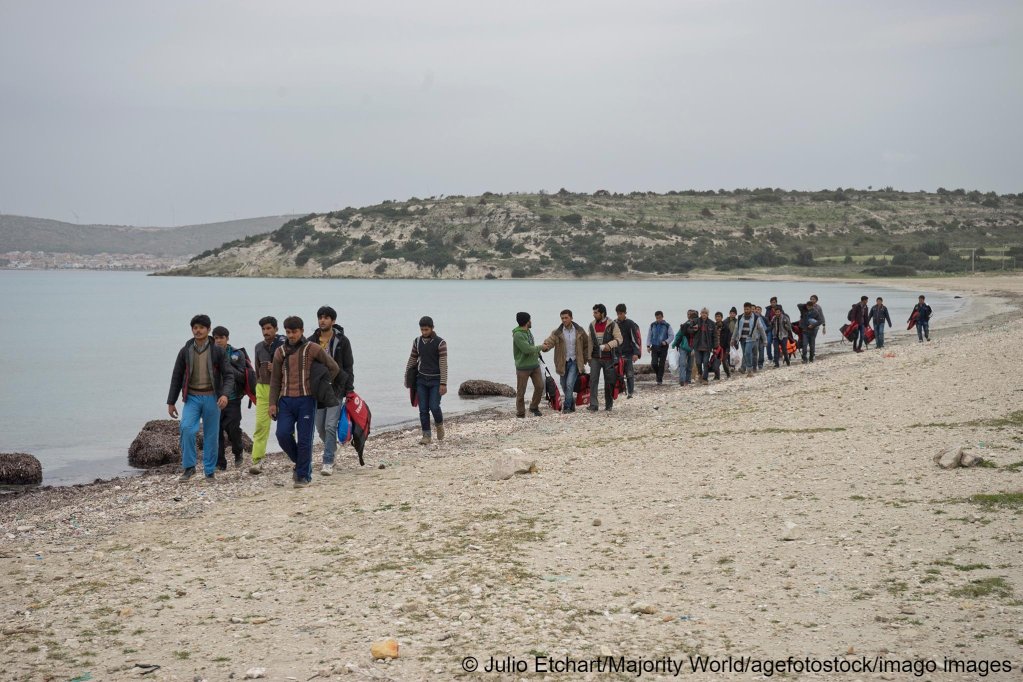 Another man, from the Hazara ethnicity said the smugglers were charging him even more because they said that "the militia and insurgents will cause them problems if they have migrants from my ethnic group [Hazaras] in the caravan unless they pay extra bribes."
Smugglers were also reported to be turning to more and more dangerous routes to circumvent the authorities' controls.
Increase on numbers seen in 2015
Dr. Mansfield has written several academic and advisory papers on the drugs trade and development in the area and was described by the BBC as an expert in cross-border economies. He explains in the BBC report that although many smugglers had, until now, considered the years 2014 and 2015 their "heyday" in terms of the numbers of people paying to get to Europe, in recent weeks, the numbers attempting to cross the border without papers appears to have doubled in some cases.
Back in 2014 and 2015, perhaps 200-250 pick-up trucks were leaving towns like Zaranj every day. Dr Mansfield says "in recent weeks it has been twice that. All the indicators are this will be a very tough winter. I think we are going to see a lot more people leaving. And when we combine it with those who have already left, I think there is going to be a large number of people en route to Europe."
'More than 50 trucks leave in less than an hour'
BBC reporter Secunder Kermani said that, in less than hour he observed "more than 50" pick-up trucks leave. Each one had around 18-20 people crammed on board, estimates Kermani in his report.
"What else can we do?" asked one former teacher interviewed by the BBC on one of the trucks. The woman explained that although her school in Kabul was "still open," she and her colleagues "weren't getting our salary. The government hasn't paid us for three months," she said. "We had no choice [but to leave], what will my children eat?"
Although the majority of those on the trucks are men, there are "some women and children" present too, confirmed the BBC, saying that it had seen more and more people who had professional qualifications leaving.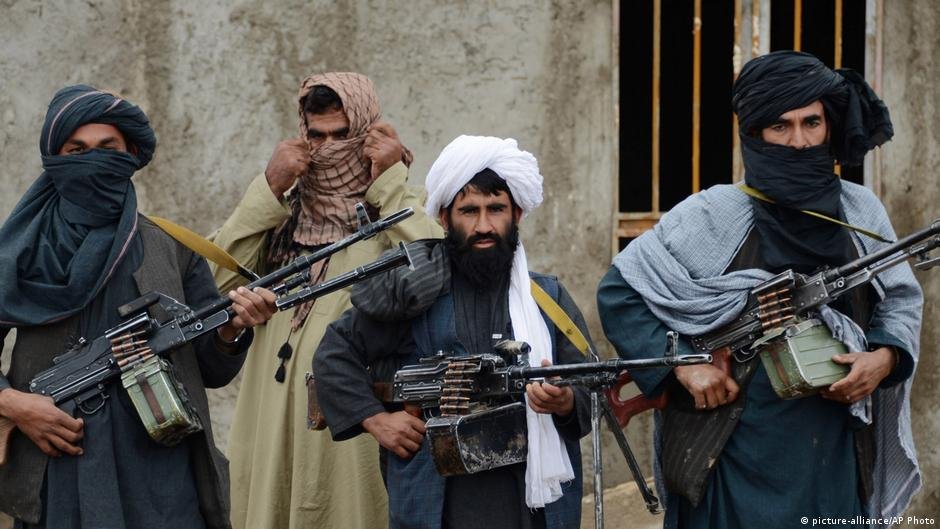 Middle classes among those fleeing
InfoMigrants has also found that more and more people in so-called "middle class jobs," like teachers, lawyers, or who formerly worked for the government, are leaving Afghanistan, either because they haven't been paid, or feel in danger or both.
After leaving the town of Zaranj, migrants on board a truck, can expect a journey of "about seven hours through the desert" to Pakistan. From there they will be "smuggled on to Iran," reported the BBC.
Both Iran and Pakistan have closed their borders to those without the correct papers coming from Afghanistan. At the legal border crossings between Iran and Afghanistan, the BBC reports that large numbers of people are deported from Iran every day. These are often those who have attempted to scale a high-wall at the border, and then been caught on Iranian territory. Anecdotally, says Kermani, many try several times to get through.
The former British politician David Miliband is the CEO of the International Rescue Committee (IRC). On the BBC, Milliband described the current crisis in Afghanistan as "the worst" the country has suffered.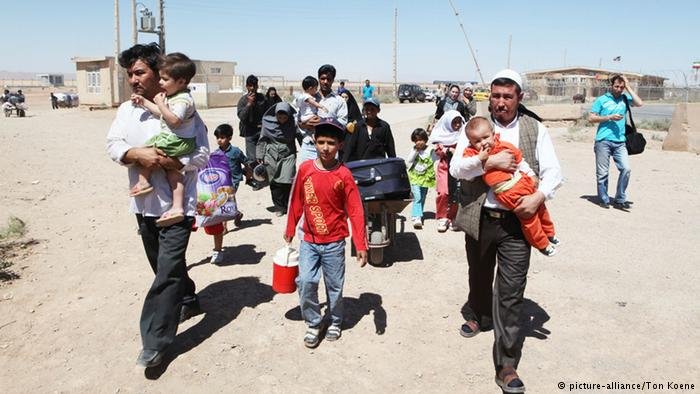 Economic collapse
In fact, a US Aid report, published on October 29, 2021, said that 18.4 million people in Afghanistan had so far required humanitarian assistance since the beginning of 2021. And that 3.5 million had received food and nutrition aid this years.
According to the World Food Programme (WFP), at least nine million people are currently "at famine's door," said Milliband, and do not have enough to eat. Miliband said that Afghanistan was undergoing an "economic collapse."
More than 75% of the former government's budget in Afghanistan was reliant on foreign aid, money which has been suspended since the Taliban marched in. The international community have also frozen the Afghan state's assets, which, according to Miliband, includes at least $10 billion in the US alone.
Urgent humanitarian aid needed
These measures, explained Miliband, mean that there is no money in Afghan banks, and therefore none in people's pockets either. Essentially, said Miliband, the "country and people are going to hell," who advocates sending immediate humanitarian aid.
Last week, the UN refugee agency UNHCR conducted three air lifts, dropping tons of "winterization" aid packs to those displaced within the country. Further supplies, to guard against the harsh winters, where temperatures can drop to as low as -25 degrees below zero in some places, are expected to be transported by road from Uzibekistan.
Miliband says the country needs "funding to pay public sector salaries, funding of basic services and the unblocking of assets for these essential services." The former politician cautions that it is the Afghan people who are suffering the short-term effects of the economic collapse but if the international community doesn't act swiftly, "we will all pay the price if it is allowed to fester in the long term."