Italian authorities have allowed 306 migrants on board the Ocean Viking to disembark in Sicily's east coast port of Augusta. Meanwhile the Italian coast guard rescued 396 migrants from a wooden fishing boat which had run aground off the southern coast of Sicily.
The humanitarian organization SOS Mediterranee tweeted just after midday on Thursday (November 11) that its ship Ocean Viking had "just moored in the port of Augusta, Sicily to disembark the 306 survivors rescued up to 9 days ago."
The crew said that the last night on board had been tough and "further weakened many of the survivors" because the ship had "sailed through a storm with waves of up to four meters, completely flooding the deck."
The Ocean Viking had been granted permission for disembarkation one day earlier, following days of bad weather including "storms and two meter-high waves." People on board had been freezing as the rain had "soaked blankets" and "plastic survival bags [are] running out," according to SOS Mediterranee.
Videos posted by crew members showed migrants and crew members working together to try and secure tarpaulins to protect from some of the weather on the open deck, and using broom handles to dispose of some of the water that had gathered in the tarpaulins.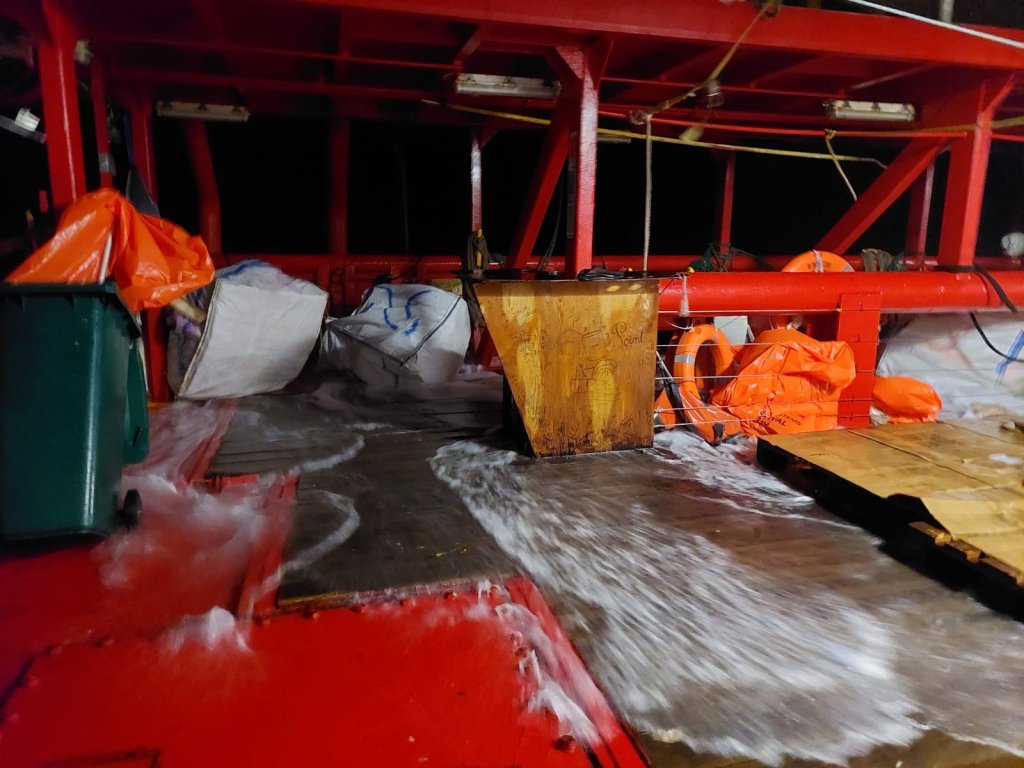 SOS Mediterranée said they had made at least nine requests for a place of safety before receiving permission to dock in Sicily. In videos, the NGO explained how serious some of the medical conditions of some of the rescuees were, pointing out that some had both "chronic health conditions which had deteriorated due to the lack of medical care [during their journeys] and acute health conditions as a consequence of travel across the Mediterranean sea."
Medically evacuated
In fact, a total of eight people had to be medically evacuated from the ship over the weekend. They were suffering from "fuel burns and serious medical conditions," stated Ocean Viking's medical team.
One 12-year-old unaccompanied minor on board told the communication team that he felt the sea was his "only option" after being locked up in Libya and being "forced to work."
The Ocean Viking carried out several rescues in the first few days of November, so some of the survivors had been on board for just over a week when they heard they had been assigned a port at which to disembark.
Rescued from a fishing boat, run aground
Meanwhile on Wednesday the Italian authorities completed a separate rescue operation, bringing at least 396 migrants (some Italian reports put the figure at over 400) to shore from a fishing boat which had run aground just outside the port of Pozzallo on Sicily's southern coast.
According to the Italian news agency ANSA, those on board came predominantly from "Egypt, Syria and Ethiopia." High waves and bad weather made the rescue operation more complicated and it was completed at 2 in the morning, reported ANSA.
The mayor of Pozzallo, Roberto Ammatuna, said he would be transferring the migrants first to a municipal gym where they could be tested for COVID, before being transferred to a quarantine ship for the mandatory quarantine period. Regional newspaper, La Sicilia, reported that the migrants rescued appeared to be healthy and in a good condition.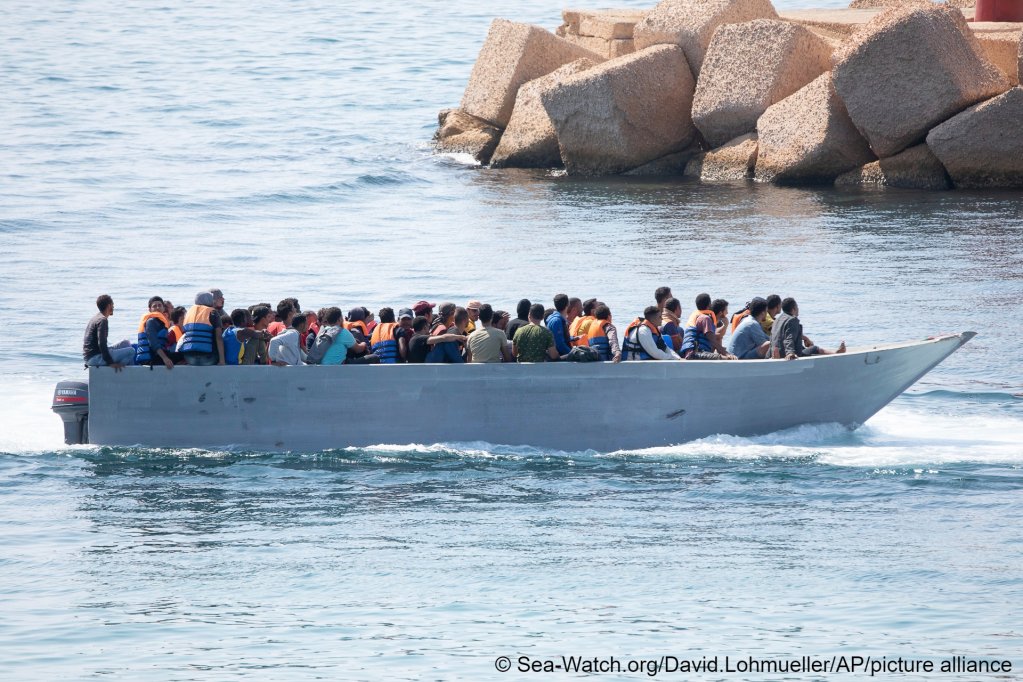 Arrivals increase on Lampedusa too
Meanwhile, on the Sicilian island of Lampedusa which is even nearer the north African coast than the Italian mainland, at least six small boats arrived, bringing more than 80 migrants, including 10 minors and a woman, on shore, reported ANSA. That brings numbers in Lampedusa's first reception "hotspot" to 885, wrote ANSA. The facility is only built to house 250 people at a time.
With AFP, dpa, ANSA