About 1,000 people arrived in the UK on Thursday after crossing the Channel. The total number of migrants crossing in small boats this year is already more than 23,000. Those numbers are "unacceptable" said a UK government spokesperson.
Thursday, November 11 saw around 1,000 migrants arrive in the British Channel port of Dover. Exact numbers will be confirmed later, reported the news agency Associated Press.The BBC called this a "new record for a single day," explaining that "mild weather made the journey less risky."
Pictures showed migrants wrapped in blankets on board lifeboats pulling into the dock, some holding their fists triumphantly in the air. The BBC reported that "four Border Force vessels" had intercepted several small boats that had been spotted off the coast and brought those on board into Dover.
The latest arrivals this week, bring the numbers who have crossed the Channel on small boats this year to 23,000, making it possible that by the end of this year, more than three times as many people arrived via this route than in the whole of 2020, when the figure was 8,404.
'Unacceptable'
A British Interior Ministry Spokesperson said that the numbers were "unacceptable." According to the news agency Agence France Presse (AFP), the spokesperson said that the "British public have had enough of seeing people die in the Channel while ruthless criminal gangs profit from their misery."
The spokesperson added, reported AFP, that the planned changes to the immigration laws, contained within the Nationality and Borders Bill currently making its way through parliament, would remedy the situation and "fix the broken system."
The UK Home Secretary Priti Patel has repeatedly said for instance that she wants to make it more difficult for those who arrive by small boat to apply for asylum since they arrived in the UK by "illegal means."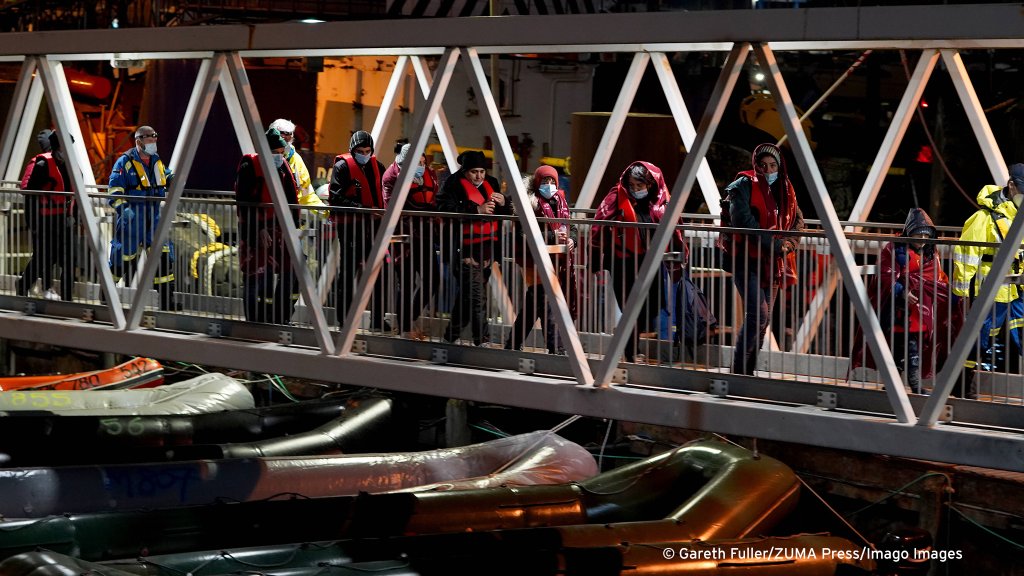 UK asylum applications
According to a report in the UK Parliament's Commons Library, 98% of all migrants who cross the Channel by small boat subsequently apply for asylum. In 2020, the UK received 29,456 asylum applications. In 2019, that number was higher at 35,737.
Parliament UK says that asylum seekers made up about 6% of all immigrants in the UK in 2019. By June 2021, the report noted, "the total 'work in progress' asylum caseload consisted of 125,000 cases. Just under half of these, 57,000 were already awaiting an initial decision at the end of 2020."
The parliament said that "approximately 39,500 [of the 125,000 asylum cases on the books in June 2021] were subject to a removal action." According to parliament, the total asylum caseload has "doubled in size since 2014." The ruling Conservative government has been in power, first in coalition and then on its own since 2010.
The report said that in 2020, 29% of those applying for asylum were "Middle Eastern" nationals. 28% of them were from African countries and 23% from Asian countries. 13% were from Europe. According to the research, 70% of asylum applications in 2020 were refused or withdrawn. That compares to a figure of 46% in 2019.
Search and rescue operations
The British government accused the French of having "lost control" of the situation. Meanwhile, the French maritime authorities confirmed on Friday, November 12, that three migrants had been reported missing after they set out to cross the Channel in a canoe.
On Twitter, the prefecture posted various pictures from its search operations this week and a press statement dated November 11. The statement said that search and rescue ships and the French navy had been deployed several times during the night from November 10-11.
The authorities said that their disappearance was reported by two other migrants rescued from the sea on board a canoe just off the coast of Calais, stated the press release. The maritime prefecture for the Channel and the North Sea said that it had searched until nightfall on Thursday for those missing but had no plans to resume their search on Friday. They said they had deployed a ship and a French navy helicopter but they were unable to find those missing.
In another operation, 4 people on board a small craft were rescued after they got into difficulty and taken to Boulogne where the border police took charge of them. In another rescue, 35 migrants were brought ashore at Dunkirk.
In a third operation, nine migrants, including 2 children were brought ashore in Boulogne. Four more migrants were rescued aboard two kayaks and these people were taken to Calais.
According to ECRE, the pan-European alliance of NGOs protecting refugee rights, French police rescued or intercepted 1,470 people trying to make it to the UK during the first four days of November alone. An additional 210 people were rescued in November 8 and 9.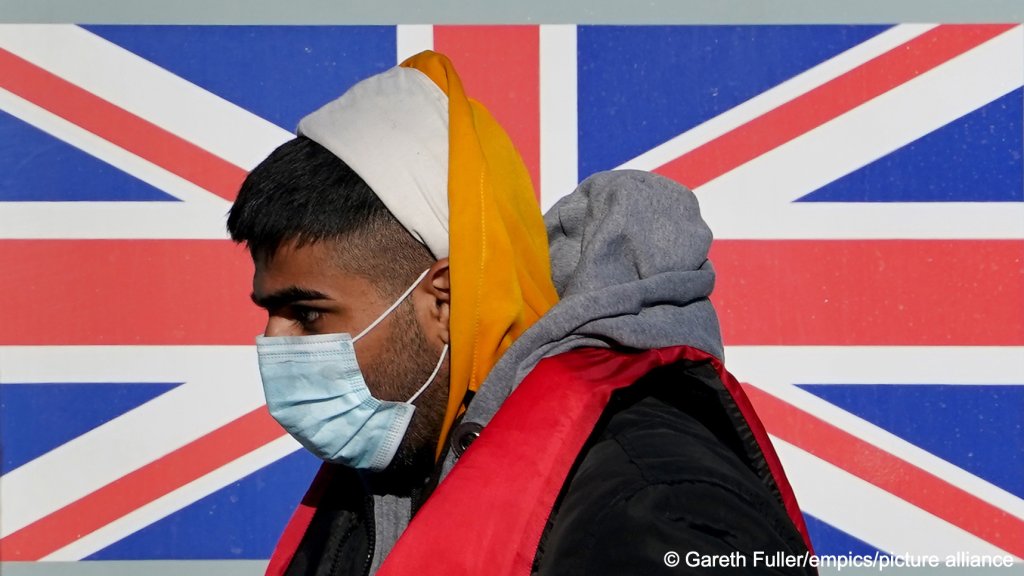 UK border forces
The British newspaper, The Times, reported on November 7, that UK Border Forces were refusing to operate so-called "turn-backs" at sea, despite the UK government stating that the boats should not be allowed to enter British waters.
The paper cites "inside sources" in the border force, which explained that if people were not wearing life jackets, if the weather was too rough, if there were too many people in the boat, border forces would not legally be able to turn a boat away.
Lucy Moreton, a spokesperson for the Immigration Services Union (ISU) which represents border staff stated clearly: "Safety at sea is paramount and we're not permitted to attempt a pushback against a boat that is legally defined as vulnerable. The smaller a vessel the more likely it is to be 'vulnerable'."
Moreton added that border staff could not "turn back a vessel that's going to be in trouble. We can't turn back a vessel unless the French are there to receive it. And they've been clear . . . they won't co-operate with this policy as they don't see this as legal."
UK returns
In another document published by the UK's Home Office (Interior Ministry) on November 5, figures confirmed that in the year to March 2021, the UK Home Office had managed to return 2,420 "enforced returns." 1,723 of these were to EU countries, the document stated.
By comparison, in the year ending March 2020, there were 6,654 "enforced returns" and 3,300 of these were to EU countries.
Between April 2020 and October 25 2021, the government said it had deployed 95 charter flights to return people to "Albania, Bulgaria, France, Germany, Hungary, Jamaica, Lithuania, Nigeria, Poland, Zimbabwe, Romania and Spain."