Italian coast guards rescued more than 550 migrants from stormy seas at the weekend from two separate boats. The rescued people were brought ashore in the southern state of Calabria. More than 100 migrants also made it in several boats to Lampedusa. Twenty more arrived on Monday.
On Monday, November 15, ANSA reported that a small boat carrying 20 people, including 10 women and 2 children, mostly from Gambia, Ivory Coast and Senegal, was intercepted by Italy's tax police Guardia di finanza about 22 nautical miles off the coast of Lampedusa. Those on board were transferred to an Italian vessel and the boat left at sea.
"After initial health checks, the migrants were transferred to the hotspot at Contrada Imbriacola [on Lampedusa]," wrote ANSA.
Previously, Italian officials confirmed on Sunday, November 14, that more than 600 migrants had arrived on Italian shores over the weekend. ANSA reported that on Monday, the hotspot was holding 272 migrants.
Arrivals in Calabria
The Italian coast guard rescued just over 300 migrants, reportedly from Egypt, from one fishing boat which got into stormy seas off the coast of Calabria, in the toe of the boot of Italy, during the night from Saturday to Sunday. According to the Italian press, about 30 on board were minors.
A second fishing boat, also in difficulty, and carrying over 200 people, this time mostly from Syria and Egypt, reported Voice of America (VOA) was also rescued by the coast guard on Sunday morning. The people from both boats were taken ashore in the port of Roccella Jonica. The Red Cross has set up temporary tents at the port, in which to carry out initial health checks to try and deal with the numbers of arrivals.
Further south west, a total of 113 migrants reached shore on Lampedusa on Sunday from at least two smaller fishing boats. These migrants come reportedly mainly from Tunisia.
Also read: The main migration routes to the European Union
Several different routes
The Italian online paper Il Fatto Nisseno, reported that 14 Tunisians were on board one boat, including a woman and a baby girl. That boat was located by the Guardia di finanza police who also work extensively on the borders, about 40 miles off the southern tip of Lampedusa.
Just as the first boat disembarked at Favaloro, a second boat carrying about 99 people, including seven women and three minors, arrived, reports Il Fatto Nisseno. All of those who arrived underwent health checks and were then transferred to the first welcome "hotspot" on Lampedusa.
Most of Italy's migrant arrivals start in north African ports, either setting off from Tunisia or Libya. However, the authorities, reports the news agency Associated Press (AP), are increasingly finding that some boats are sailing directly from Turkey, or even Egypt, towards Italy. Then, they tend to land on the southern coasts of Puglia or Calabira.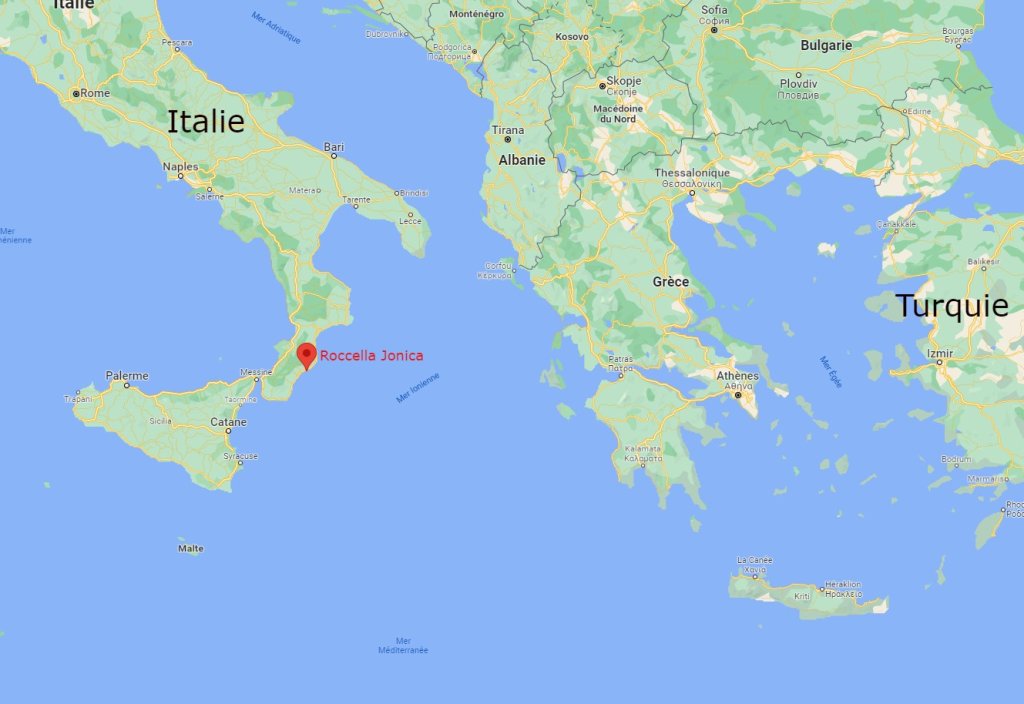 More than 57,000 migrants arrive in Italy this year
According to the latest figures from the Italian Interior Ministry, published on November 12 -- before the latest arrivals -- 57,833 migrants arrived in Italy this year. By comparison, in 2020, in the same time period, 31,213 people arrived and in 2019, just 9,944 were registered.
The Italian prime minister, Mario Draghi, attended a conference along with other European leaders about Libya on Friday. Draghi said to reporters, including the news agency Reuters, after the conference that what was certain is that "these continuous landings in Italy are making the situation unsustainable."
Italy has long been calling on the rest of Europe for more "solidarity" and to formalize long-standing ad-hoc arrangements about distributing some of the arrivals around the bloc so that the states along the Mediterranean like Italy, Greece and Spain, are not left alone to deal with all arrivals.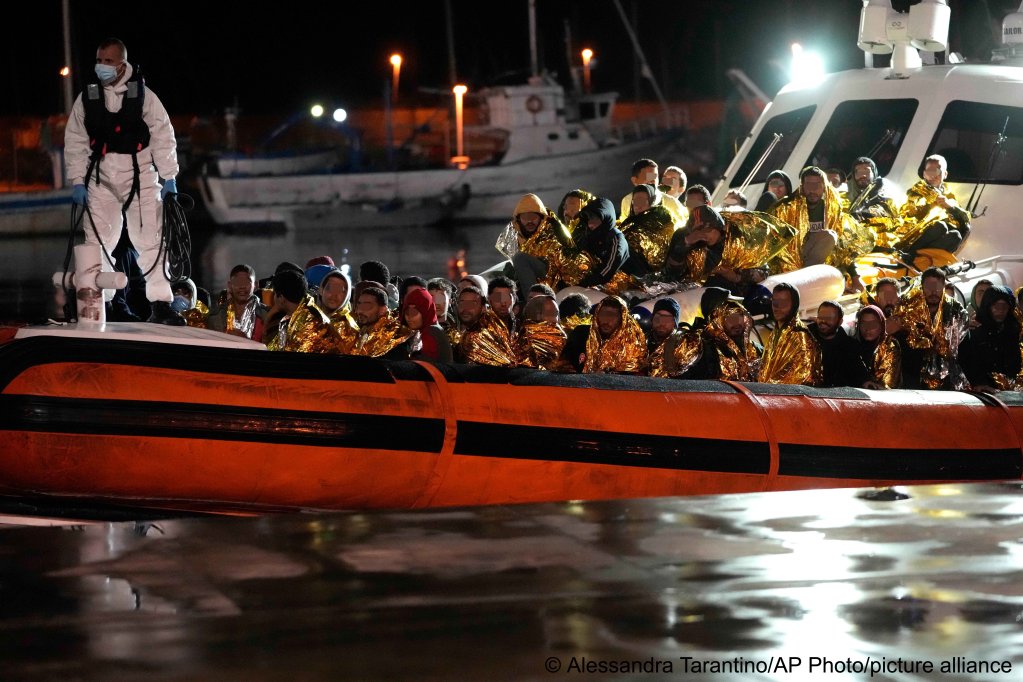 Right-wing criticism
Internally, Italy's current government has been criticized heavily by the right for not doing more to stop arrivals. The right-wing newspaper Il Giornale wrote on Sunday, November 14, that the arrivals "are non-stop." It underlined the fact that for those rescued by humanitarian rescue ships, Italy always ended up being the "safe haven" assigned for disembarkation.
Later on Sunday, Il Giornale reported that another boat, said to be carrying around 200 migrants, including women and children, had been intercepted by the Guardia di Finanza about 70 nautical miles off the coast of Salento, on Italy's south-eastern Puglian coast.
These migrants were expected to disembark in the small port of Santa Maria di Leuca, on the southern tip of Puglia. "This will be about the seventh boat arrival in about seven days," commented Il Giornale.
Between November 7 and 8, reported Il Giornale, the Guardia di Finanza had intercepted and escorted at least five small ships into ports around Puglia, including Santa Maria di Leuca, Gallipoli and Otranto. "The welcome centers are on the point of collapse," stated Il Giornale.
Last week, on November 11, more than 700 people arrived in Italy. Some disembarked from the Ocean Viking and some were rescued by the Italian coast guard after their boat ran aground off the southern tip of Sicily.