In this episode of the InfoMigrants' podcast Tales from the border, András Léderer from the Hungarian Helsinki Committee and reporter Idro Seferi journey further into Serbia, close to its border with Croatia and Romania. Here they meet a group of men camping out in the woods.
This article is part of a series complementing our podcast "Tales from the Border". The audio feature format consists of eight episodes to be launched November 11, 2021 on Spotify, Apple Podcasts and other platforms. You can find previous articles here.
Serbia, on the western Balkans route, is a country where migrants tend to get stuck for a while. Because of its proximity to the borders of several EU countries, including Croatia, Hungary and Romania, migrants can spend several months, or even years in the country, trying "the game" of crossing the borders between Serbia and its neighbors.
For some migrants, even if they had first circumvented Serbia, by perhaps attempting to cross from Bosnia and Herzegovina into Croatia, or through Turkey, Bulgaria and then Romania, many told InfoMigrants that they nevertheless get pushed into Serbia by the other countries' border guards, police forces and army.
In the woods
In the woods, near the Serbian city of Sombor, which is not far from the Croatian border, a Syrian man called Mohammed tells András Léderer from the Hungarian Helsinki Committee about his experiences at the borders. He has attempted to cross the border 40 times in five months and has met with soldiers carrying kalashnikovs and police with dogs. He is not sure which border it was -- he admits to having tried them all. But András thinks that from things he said, it may well have been the Hungarian, Serbian border.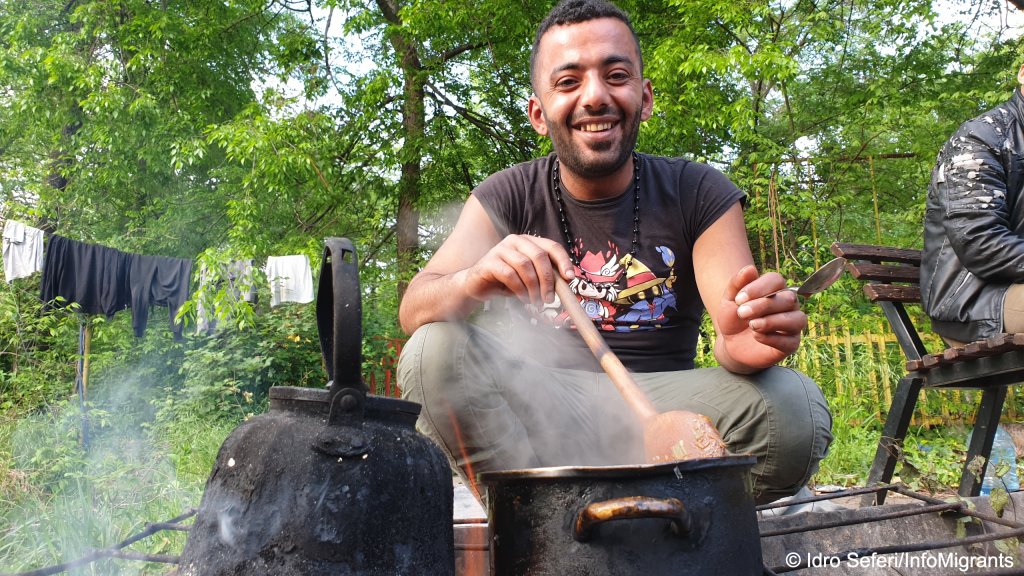 Some of the border forces he met wore masks, Mohammad says. Another person says he was "struck with a knife."
"Sometimes they steal the money and the phone, sometimes, sometimes not always," Mohammed tells András earnestly.
He says the border guards often photograph the groups, although before they hit them or cause any visible injuries.
"I think two things are striking for me about what they said," explains András in the podcast. He is a senior advocacy officer at the Hungarian Helsinki Committee and makes regular trips into Serbia to meet with migrants and try and find out if what they have experienced constitutes an illegal practice, like pushbacks, or a human rights abuse.
Violating EU law
In December 2020, the Court of Justice of the European Union found that Hungary had been violating EU and international law by engaging in pushbacks. The court said that Hungary should stop these pushbacks immediately. Following that judgement, the EU's border force, Frontex also declined to continue its presence at the Hungarian border.
The Hungarian authorities, however, not only continued to push migrants found anywhere on Hungarian territory back to their neighbors like Serbia, but also detailed them in posts on the Hungarian police website. A resource that András used in turn to document the thousands of pushbacks that occurred after the court's judgement throughout 2021.
On May 15, 2021, when András recorded the podcast, pushbacks were still being carried out. "The Hungarian parliament did not change anything. The Hungarian minister of justice requested that the Constitutional Court to decide whether we should at all implement this judgment." By mid-year, András estimated the Hungarian authorities had carried out "about 20,000 pushbacks."
🎧 Subscribe to Tales from the Border, and listen to previous episodes here.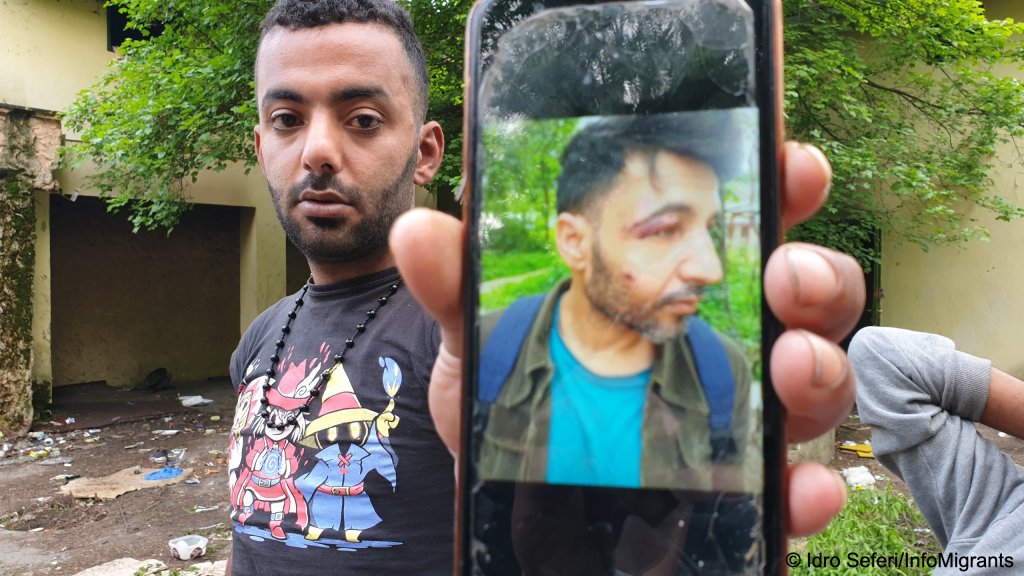 Difficulty applying for asylum
For anyone trying to seek asylum in Hungary itself, the situation, is "difficult," said András. "The only way you can try to seek asylum is if you go to the Hungarian embassy in Belgrade [the capital of Serbia], or in Kiev [the capital of Ukraine]. In these two cities, you have to submit a 20-page questionnaire, and after you submit that questionnaire, the asylum authority in Budapest makes a suggestion, in two months, whether the embassy should issue a special permit."
If the suggestion is made, asylum seekers are expected to make their own way to the border to show their papers to the Hungarian police. Only then it's possible to ask for asylum. That system was introduced in May 2020, explains András. Since then (at the time of recording) "less than ten people" had actually been granted permission to ask for asylum.
When András and Idro arrive at the camp, the men are cooking dinner over a fire. Birds cheep as metal pots are clattered over the fire. After talking for a while, the men show András pictures on their mobile phone of one of their companion's wounds, they say were inflicted by "the army." When András asks why, the men reply that they think the "army" thought the man was a smuggler. A charge he denies.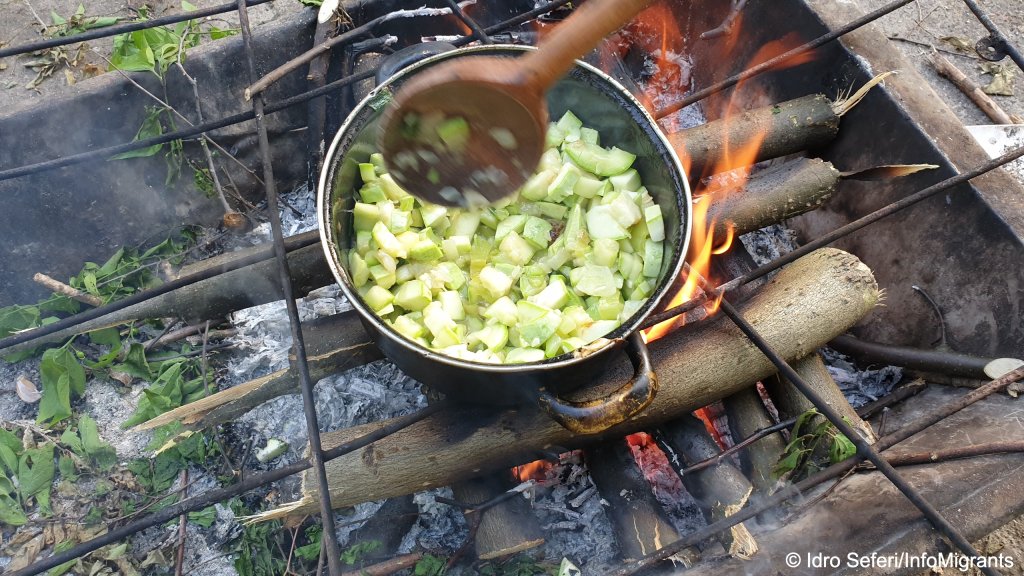 Kicked, sworn at and pushed
Being kicked, pushed, sworn at and prodded, seems pretty normal for these men. Mohammed explains, with a smile in his voice, that not all of the guards, police and soldiers are mean. "One person, I think police," Mohammed remembers, "he said, 'I have seen you five times'." András asks Mohammed if the policeman remembered Mohammed and Mohammed smiles, nodding happily. "Yes, now we are friends," he replies.
András sounds skeptical. "Really?" he asks. Mohammed nods again. "Yes, he asked me, 'will you try again?' And I said, 'of course I would, yes'." Mohammed tells András that this particular policeman in Romania had wished him luck. "He said, he 'cannot help me because his work is to stop me.'"
András sighs slightly. "Well his work is to stop you and help you to ask asylum. He cannot say fuck off, he cannot say go back. He should let you ask asylum, so he is not doing a good job."
🎧 Subscribe to Tales from the Border, and listen to previous episodes here.
Fleeing the draft and war
Mohammed says he is from Deir Zor in Syria. He explains to András that Deir Zor became a center of fighting because it has a "lot of petrol and gas and gold underground." Mohammed says that armies from several different powers were present in Deir Zor, and that eventually things became too "dangerous" for him, so he decided to flee.
András talks to another man with the help of an Arabic translator. He explains that one of the men in the group told András he was fleeing the draft. He showed him pictures of his family who were all killed in the war. "This man is all by himself," says András.
Between 20 and 25 people are sleeping in some abandoned buildings in the forest. Another Mohammed, also from Syria, takes them inside. He had been in the middle of a university degree when he was forced to flee he says.
Inside the buildings, András and Idro meet a man from Iraq who says he is a Christian. He speaks fairly fluent German and says he already spent ten years in Germany. He left the official camp in Serbia because of "too many problems." He lists, dirty and broken showers and fighting between groups in the camp.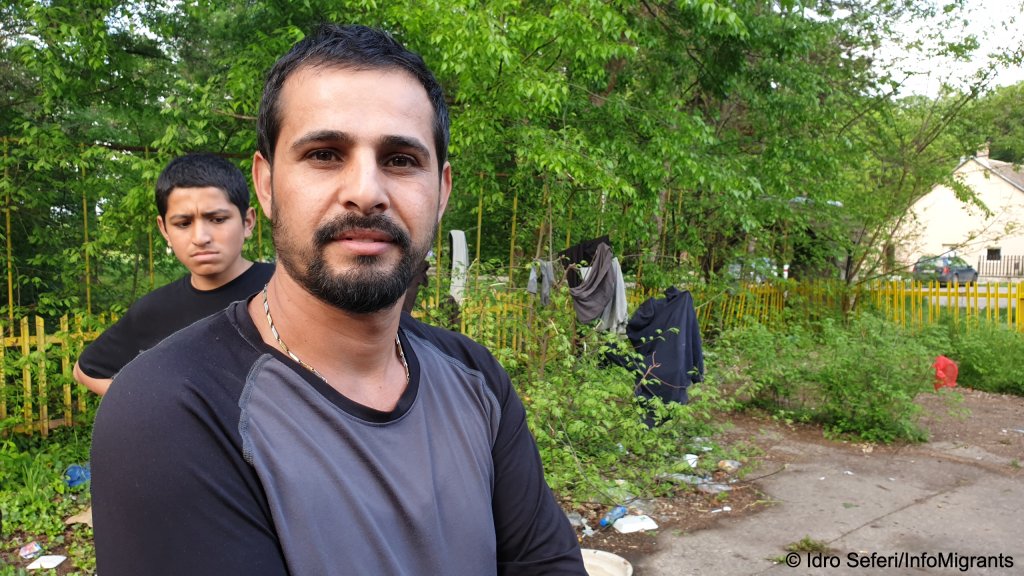 Route 'not easy'
The man says he is trying to get back to Germany because half of his family are there. "Two brothers, a sister and two cousins." The man explains he is from Baghdad originally and his reasons for leaving Germany are left a little vague. "In 2019, I wanted to go back to my home country, but it just doesn't work there, he says, it is full of war and it is not a place for us anymore."
But getting back to Germany is proving difficult. "No one can get in, not even animals can cross the border at the moment. Nothing gets through, so I am waiting," the man says. This man too says he has been hit multiple times by Romanians, Croatians, and that smugglers want to charge him "at least 4,000 to get to Austria."
The route is not easy, it involves walking and waiting and "sleeping in the open."
After spending the afternoon with the men, András and Idro leave for the final stage of their journey, towards the Serbian capital Belgrade. "I think if ten million Hungarians would not be given xenophobic hate messages by the government and by the public media, but if they would be able to come here and talk or just listen to these people for two minutes, probably they would think differently," András comments.
András concludes: "If they would know the personal story behind why this or that individual is actually here, they wouldn't beat them."
Reporting on the ground in Serbia and interviews were conducted by freelance journalist and filmmaker Idro Seferi and András Léderer from the Hungarian Helsinki Committee who made the three Serbian episodes of Tales from the Border.
🎧 Subscribe to Tales from the Border, and listen to previous episodes here.