Since Friday, November 12, the Moroccan coast guard and navy say they have rescued a total of 331 migrants in distress. The migrant boats were headed across the Atlantic towards the Canary Islands and over the Mediterranean towards mainland Spain.
The Moroccan Press agency MAP, citing a military source, said that it has picked up a total of 331 migrants in the space of four days between Friday, November 12 and Monday, November 15. Among those rescued were about 248 sub-Saharan Africans, 80 Moroccans and two migrants of "Asian" origin, as well as a Sudanese man.
According to the source, those in need received emergency assistance on board the naval ships before being ferried to the nearest ports where they were looked after by the Moroccan police force and registered and checked in various "administrative procedures," said the source.
In spite of increased controls along the Moroccan coast, the numbers of migrants hoping to make it to Europe, either via the Atlantic route or across the Mediterranean to mainland Spain has significantly increased, said MAP.
Transit country
Because of its geographical position between sub-Saharan Africa and Europe, Morocco has become a transit country and departure point for thousands of migrants hoping to make it to Europe. Since 2020, increasing numbers of migrants hope to make it to Europe across the Atlantic and via the Spanish Canary Island archipelago.
But because of the strong currents and winds, this is one of the most dangerous migratory routes. More than 1,000 migrants are known to have died en route to Spain this year, although the actual figure could be much greater, since many of those who depart from the coast of Africa do so without catching the attention of any authority or registration process. Sometimes even their families don't know they have gone.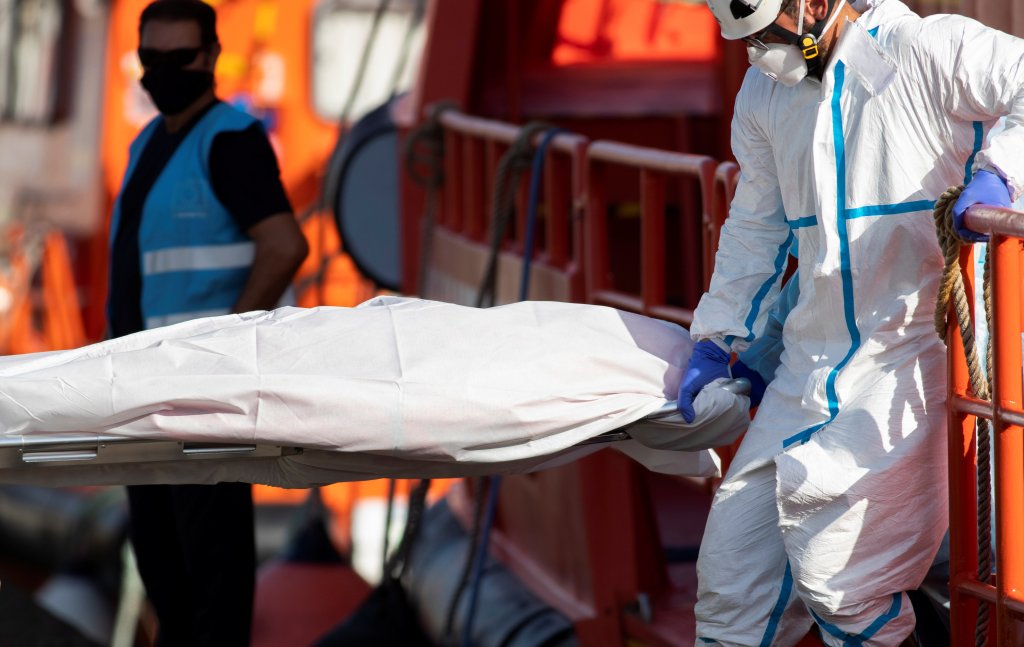 Deaths at sea
At least ten migrants died between Saturday and Monday this week. Last week, according to Moroccan authorities in Rabat, two young women died in the attempt to cross the Mediterranean towards Andalusia in Spain.
Between January and October this year, a total of 32,713 people arrived in Spain. According to the Spanish interior ministry, that is 24.2% more than the numbers crossing in the same period in 2020.
Morocco is just 20 kilometers from the southern tip of Spain but the currents in the Mediterranean can be deadly. Several Moroccans have also died trying to swim around the breakwaters from Morocco to the Spanish enclaves of Ceuta and Melilla, sometimes a distance of a few hundred meters.
Headed for Europe
Last week, AFP reported that at least four Moroccan migrants drowned in the Atlantic Ocean. "We are in shock," said one of the relatives of those who drowned. "We had no idea he was going to try to make the voyage."
On November 12, when the deaths were reported, Moroccan officials said they believe the boat was carrying up to 20 people. They conducted a search for survivors. On the same day, authorities in southern Morocco said they had detained 106 migrants as they prepared to put to sea, reported MAP via AFP.
The Portuguese coast guard also reported picking up 37 migrants, mostly Moroccans on Thursday, November 11.
With AFP and MAP