Ukraine has fortified its border with Belarus, fearing that migrants stuck in the isolated country might try to reach Ukraine next. Its ambassador to Germany said that there may be political reasons for Russia's support of Belarus in the crisis.
The Ukrainian government has expressed fears that migrants could be sent from the border of Belarus and Poland to the Ukrainian border.
Ukraine's ambassador to Germany, Andriy Melnyk, said in an interview with Germany's Funke Mediengruppe newspaper association that there was a certain "risk that smuggled migrants will be diverted from the Belarusian-Polish border to the border with Ukraine." 
Read more: Renewed clashes on border as pressure on Belarus mounts
He added that the Ukrainian government in Kyiv had sent more than 8,500 police officers, national guard personnel and border guards to its border region, saying that this was "only the beginning. A state of emergency may also be declared. We are prepared for everything."
Ukraine's border with Belarus is more than 1,000 kilometers in length with much of it being comprised of long swamplands and forests, which are difficult to police. Kyiv has said that it is not keen on getting involved in Europe's migration situation, and has largely ruled out striking an agreement similar to the EU-Turkey deal, whereby Ukraine would get cash from the EU in exchange for taking in migrants and refugees.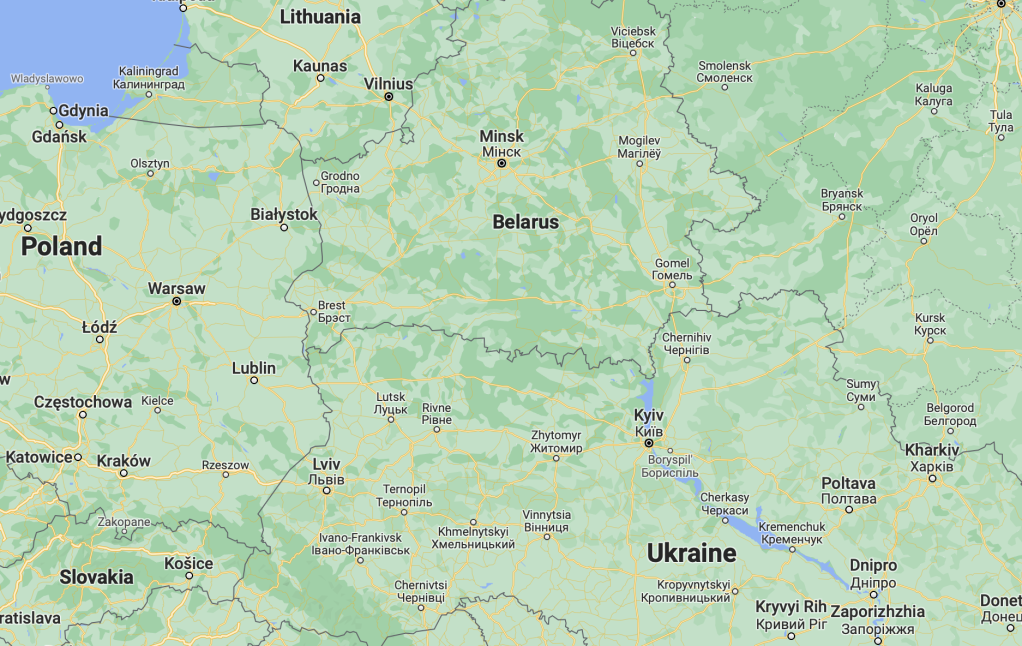 Political motives
Melnyk said that Belarus' authoritarian leader Alexander Lukashenko was enjoying support from Russian President Vladimir Putin in "staging" a refugee crisis "to hide Russia's military activities off Ukraine's eastern border and in the Donbass region," referring to the conflict in eastern Ukraine since 2015.
US Secretary of State Anthony Blinken meanwhile also acknowledged the same precarious situation in Ukraine with a tweet:
Thousands of people, including many from Iraq, are currently stranded in Belarus in freezing temperatures -- especially along the border with EU member state Poland.
Brussels accuses Lukashenko of deliberately trying to smuggle refugees into the EU in retaliation for sanctions by the bloc, which were imposed following the disputed 2020 Belarus elections.
Read more: France accuses Belarus' Lukashenko of migrant trafficking
With AFP