Germany's interior minister stressed that there were no plans to move migrants stuck in Belarus to any part of the EU. He added that the main focus of negotiations with Minsk was to enable humanitarian help.
Germany's outgoing Interior Minister Horst Seehofer stressed that there were false reports being spread in Belarus saying that Germany was willing to take in migrants and refugees stuck in Belarus.
He highlighted that he had spoken about these reports with German Chancellor Angela Merkel and had "received the clear directive that these are false reports," Seehofer said Thursday during a visit to Warsaw.
"What we will not do is to take in refugees. We will not give in to pressure," Seehofer added firmly.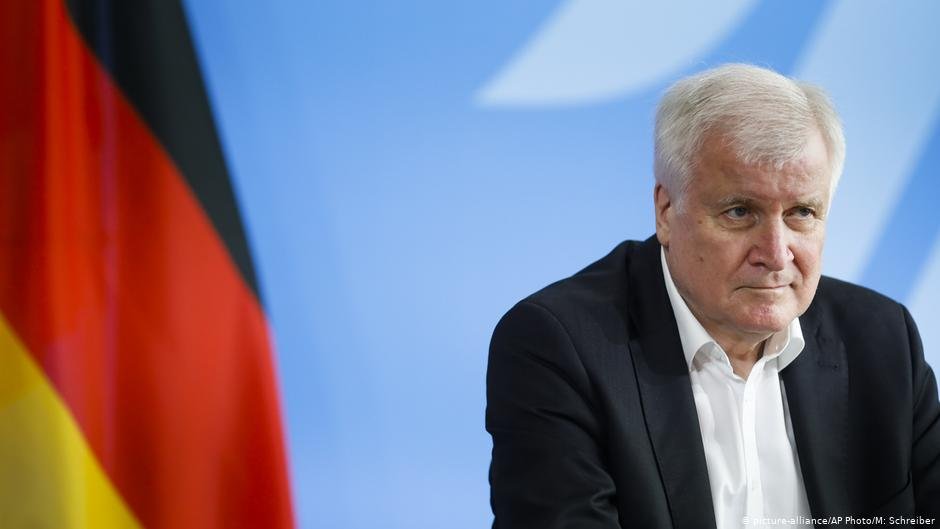 The Belarusian leadership under authoritarian ruler Alexander Lukashenko had shared media reports of a "humanitarian corridor to Germany" to be established, referring to recent talks between Lukashenko and Merkel.
Phone calls between Merkel, Lukashenko
Chancellor Merkel confirmed that she had spoken on the phone with Lukashenko for the second time on Wednesday in hopes of deescalating the crisis. According to German government sources, however, the talks were chiefly focused on issues pertaining to "humanitarian care and return options for the people concerned." 
On Thursday, Belarusian presidential spokeswoman Natalya Eismont declared that Merkel intended to negotiate with the EU on creating a humanitarian corridor to bring the migrants stuck along Belarus' border with Poland into the bloc.
Meanwhile Polish Prime Minister Mateusz Morawiecki reaffirmed his country's resolve to protect the EU's borders and expressed criticism towards Merkel's interactions with Minsk: "We must be aware that any direct talks with Lukashenko play into his hands, as they legitimize his regime," he told reporters.
German government spokesman Steffen Seibert, however, clarified that talking to Lukashenko, who has been cracking down on his political opponents and independent media for nearly three decades, only "made sense" since Lukashenko "has the opportunity to change this situation … even when it means talking to a ruler whose legitimacy, like all other European member states, Germany does not recognize."
Read more: Renewed clashes on border as pressure on Belarus mounts
Germany expresses support of Poland's actions
Interior Minister Seehofer in the meantime further underscored Germany's actual position, expressing "solidarity" and "gratitude" toward Poland and saying that "what Poland is doing in this crisis is right and legitimate." Seehofer added that Warsaw was reacting to the migrant influx "as a service for the entire European Union."
Poland's Interior Minister Mariusz Kaminski meanwhile conveyed an overall sense of optimism in regard to recent developments along the country's border: "You can already see the effects of our joint actions taking hold," he said after a meeting with Seehofer.
Migrants as pawn in diplomatic stand-off
Belarus meanwhile is also taking some action to move away from making only negative headlines, as the migrant situation along its borders continues to be thorn on the EU's side.
On Thursday, the first repatriation flight from Minsk brought back 431 migrants to Iraq. The Iraqi Airways plane landed in the evening in Erbil, the capital of northern Iraq's Kurdish region. According to Belarusian sources, 5,000 of the "about 7,000" people stranded in Belarus will be sent back home.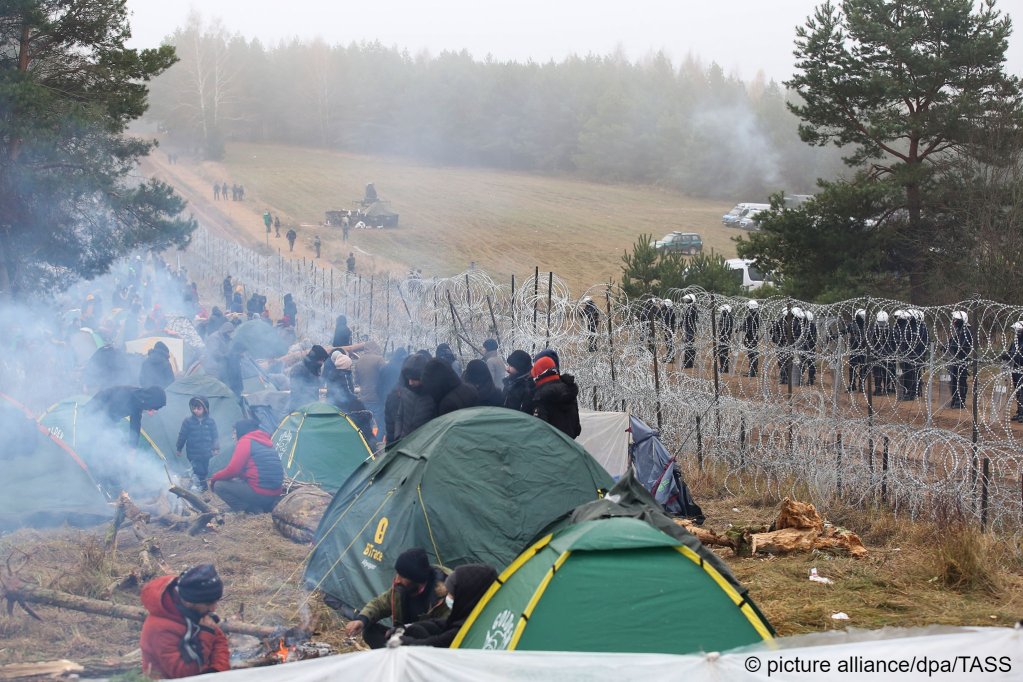 The EU has been accusing Lukashenko of deliberately smuggling the migrants to the border to destabilize the EU, after the bloc refused to recognize the re-election of the long-time autocratic ruler in August 2020, following a campaign which was overshadowed by allegations of fraud, imposing heavy sanctions on the isolated eastern European state.
With AFP