A man has died southwest of the Greek island of Crete, as the boat he was traveling one started to take in water. Another 70 migrants meanwhile were rescued from the sinking vessel.
A Greek Coast Guard spokesman told the Associated Press news agency on the condition of anonymity that the 70 survivors were brought to land after being rescued off Crete by a cargo ship as well as a coast guard vessel on Sunday afternoon. 
Local media reported that were was a small number of women and minors among the survivors. According to the coast guard spokesman, all migrants on board the boat were Syrian nationals.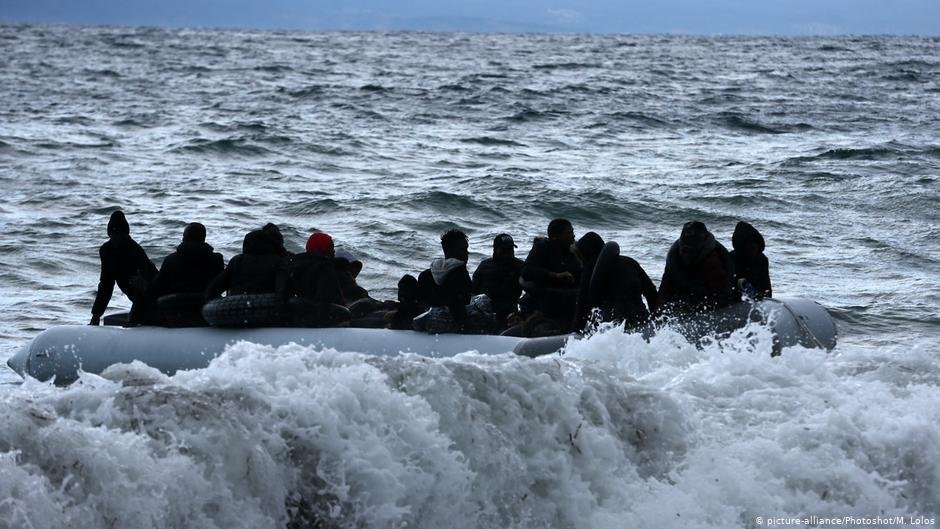 The cause of death of the migrant is yet to be determined following an autopsy, but according to the coast guard it is "presumed" that the victim had drowned.
Read more: Greek coast guard rescues 170 migrants near the Peloponnese
Changes in migration patterns
Meanwhile, there were unconfirmed media reports, saying that two people from the boat had been arrested as human traffickers. The spokesman would not confirm those reports. An investigation into the case has been opened.
Sea rescues in this particular section of the Mediterranean Sea have historically been fairly rare occurrences. This incident and other recent rescue missions carried out in this part of the Mediterranean could imply that smugglers are increasingly exploring less frequented sea routes in a bid to remain undetected.
Read more: At least 3 dead, dozens rescued after migrant boat sinks off Crete
With AP