While most migrant journeys across the Mediterranean tend to focus on using the shortest route to the EU, there is a new route opening up to Italy's Calabria region, which only a select few can afford. Criminal gangs meanwhile are making huge profits from exploiting people fleeing persecution.
The majority of reports about migrant crossings in the Mediterranean Sea focus on the so-called central Mediterranean route, where migrants risk life and limb aboard unseaworthy boats and dinghies operated by people smugglers mainly from Libya and also from Tunisia. Their goal is to reach some of the southernmost parts of the European Union -- such as the Italian islands of Lampedusa or Sicily, or the Republic of Malta.
Others try to reach the Greek islands, usually launching boats from the Turkish Aegean coast in what is known as the Aegean route or the eastern Mediterranean route.
However, there are also underexplored routes that people smugglers are trying to turn to in a bid to go undetected. The so-called Calabrian route, which brings migrants from Turkey to the bottom of the Italian mainland or nearby Italian islands, is one such route that is becoming increasingly popular. 
According to the Associated Press (AP) news agency, that route has witnessed almost a four-fold increase in arrivals in 2021. It now makes up 16% of the sea arrivals in Italy.
Read more: More than 600 migrants reach Italy over the weekend
'First-class ticket' to hell
Some people refer to these crossings as "first-class" tickets, as the most common vessels, in which migrants are moved, are sailboats. While it is true that only wealthier individuals tend to be able to afford this kind of voyage, with an adult ticket costing nearly $10,000 and children being charged $4,500 on average, the reality of the journey is often far from qualifying as first-class: 
According to media reports, up to 100 people can be packed tightly together below deck for days and days on end, with limited food supplies available. There have been reports of dehydration, with passengers saying that after a couple of days, they had to drink seawater mixed with sugar. One migrant fleeing from Taliban-rule in Afghanistan recently told AP that it "was the worst experience of my life."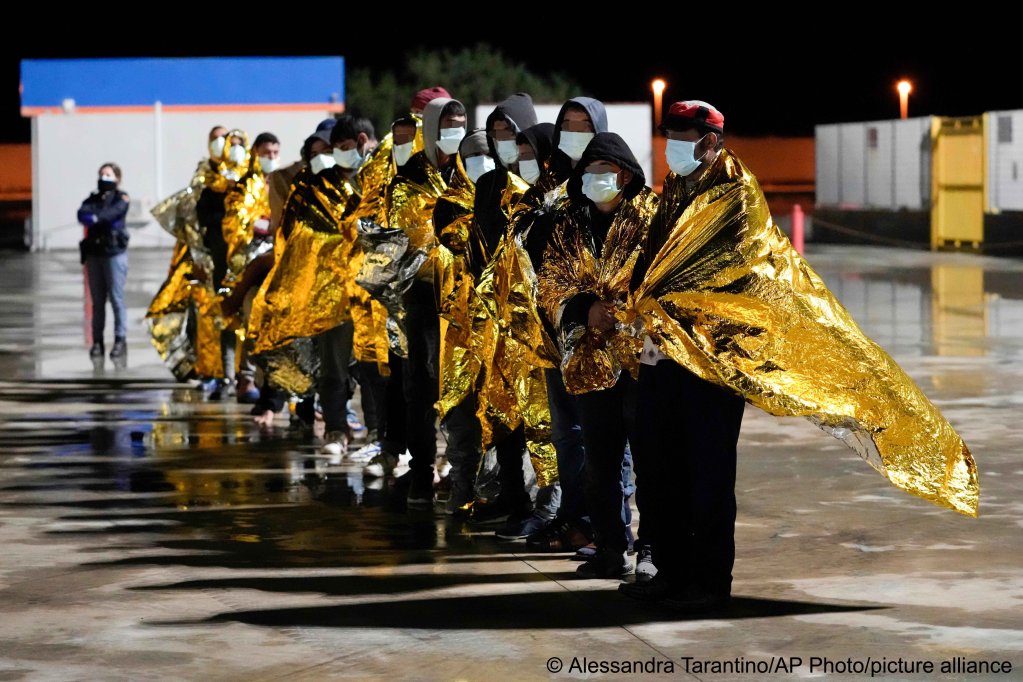 Afghans reportedly are among those who use this particular sea route to Europe the most -- in addition to Iraqis, Iranians and Kurds. As for the nationality of the smugglers, investigators have told AP that these sailboats, which can more easily avoid being detected by authorities, are typically captained by the smugglers themselves, who often are Ukrainian nationals. The smugglers typically abandon the boats, fleeing on jet skis, as they approach land.
Read more: What happens to migrants who are rescued at sea and land in Italy?
Global human trafficking syndicates
Italian police have arrested several Ukrainian smugglers, but they are regarded as being "just small cogs in the wheel of a larger criminal operation," according to AP. Giovanni Bombardieri, chief prosecutor in the Calabrian capital of Reggio Calabria said that "(w)e have to go beyond the individual boats and arrests of smugglers to understand the reason behind the exponential increase."
Bombardieri also alleged that the smuggler share their profits with Turkish mobsters and the Italian 'Ndrangheta Mafia clans. One particular boat arriving in Calabria recently was even seen flying a US American flag -- although it is unclear whether there are any deliberate links to syndicates in the US; the vessel is rather likely to have been stolen.
Read more: 20 arrested in Calabria for allegedly exploiting migrants
Calabrian route a new trend from smugglers
The UN High Commissioner for Refugees has said that they are monitoring the situation closely, as the overall number of sea arrivals in Italy so far this year is up to 59,000 -- compared with 32,000 at this point last year. The Calabrian route in particular has seen 9,687 arrivals as of November 14, compared with 2,507 in the whole of last year.
Chiara Cardoletti, the UNHCR representative in Italy, said that whereas single men used to account for most migrants coming to the country, "right now on all the routes, what you are seeing is an increase in the number of families arriving with lots of children. And that is true also for the route to Calabria."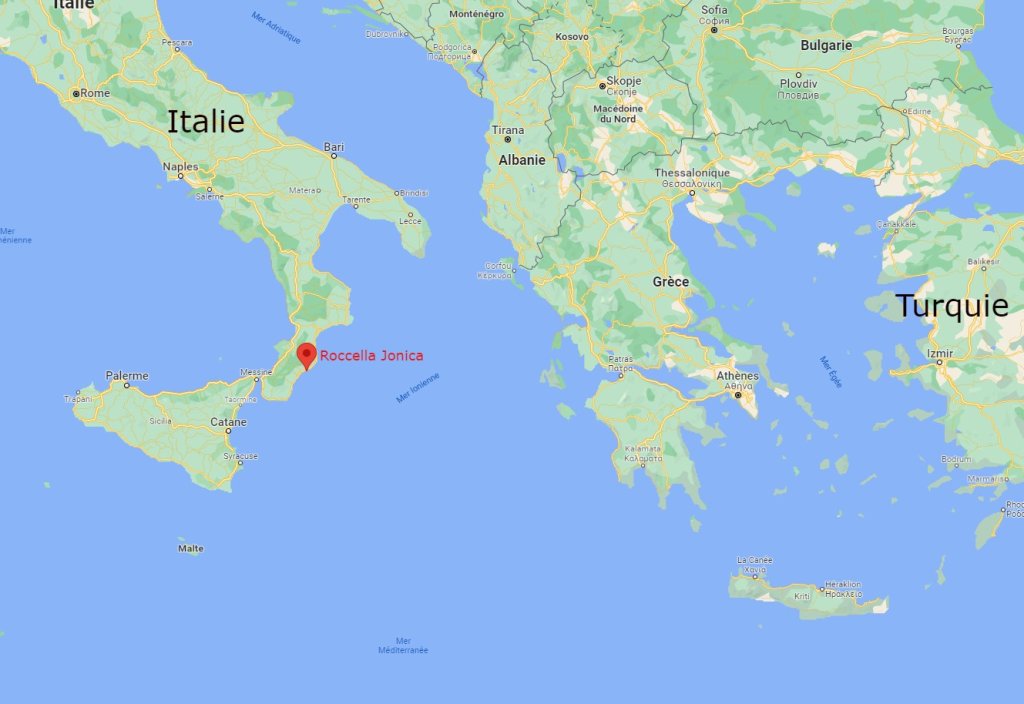 With one journey likely to bring in close $1 million to human trafficking networks, it is likely that this route is going to continue to increase in popularity as long as there are enough people who can afford the journey. There have so many arrivals lately, that the carcasses of the abandoned boats now line the Calabrian coast. 
Meanwhile, the Calabrian route is also beginning to attract smugglers moving migrants from Libya, which will force Italian authorities as well as the EU border agency Frontex to rethink how it monitors the Mediterranean Sea, as growing numbers of migrants from Central Asia are expected.
Read more: Calabria region assigned 1 million to fight human trafficking
With AP, dpa