For weeks, thousands of migrants have been camping out on the Belarusian side of the border with Poland in the cold of winter. Many of them still hope to eventually get into the EU. How do they live there?
"I want them not to come. They could die," Dr. Arsalan Azzaddin, a doctor originally from Iraqi Kurdistan, told the Associated Press (AP) news agency on Monday (November 22) following an interview with a Kurdish TV channel to warn people in his homeland not to attempt the dangerous journey into the European Union through the Belarus-Poland border.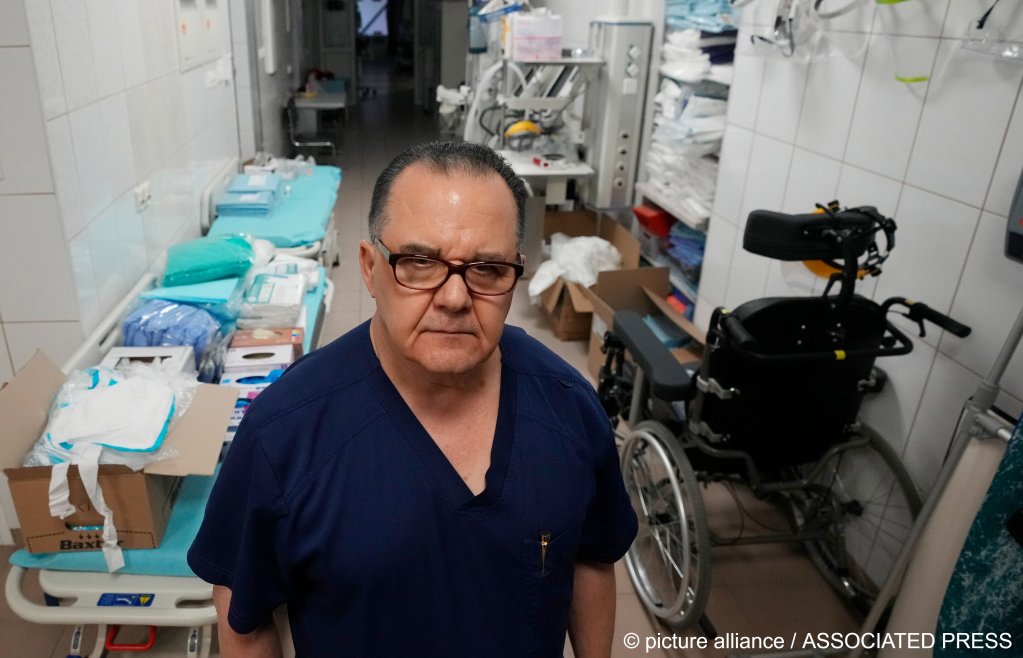 Only days later, AP reported, the Iraqi government began taking steps to stop the migration of Iraqis to Belarus, many of them Kurds. They halted flights to Belarus, closed offices that issued travel visas to Belarus and sent government planes to bring stranded people there back to their home country. On Thursday (November 18), 430 Iraqi migrants were brought to Iraq from Belarus.
Azzaddin, who is originally from Erbil in the Kurdistan region of Iraq and has been living in Poland for 40 years, has been treating Iraqi and Syrian migrants who have entered Poland from Belarus and got trapped in a damp forest. They often arrive with hypothermia, pneumonia, broken bones and severe dehydration, said Azzaddin. His hospital is located in Bielsk Podlaski, a town of 25,000 some 30 kilometers from the border with Belarus.
Last week, Masrur Barzani, the head of the Kurdish regional government in northern Iraq, said that most of those who left Iraq by plane to reach the EU via the Belarus route have been exploited by human trafficking and migrant smuggling networks.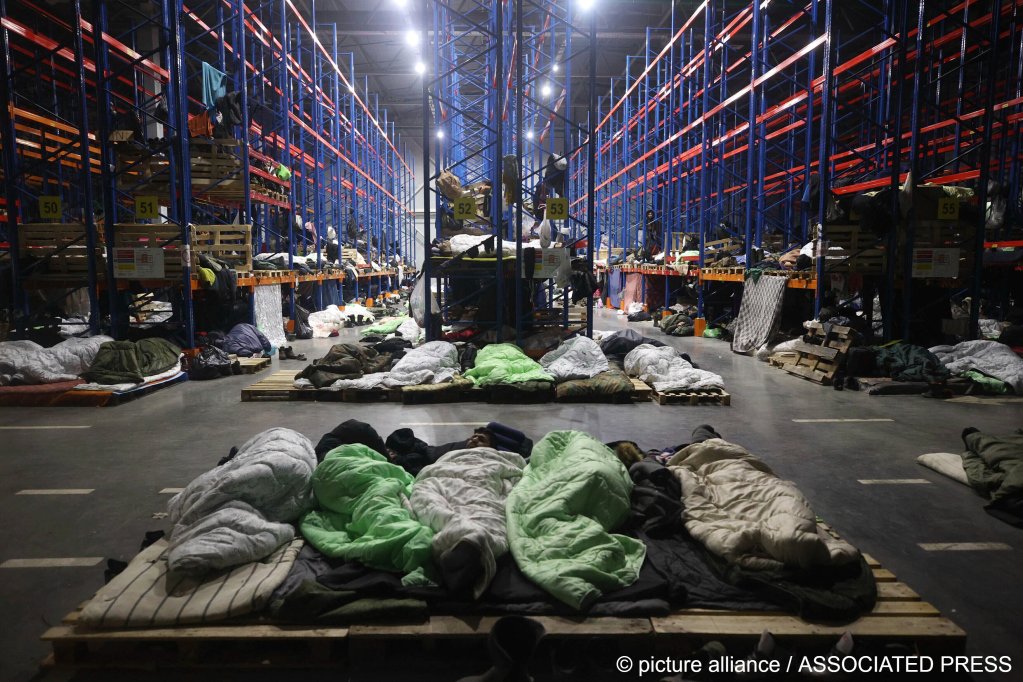 Last week, Belarus cleared the main migrant camps near the border and brought the migrants to a large transport and logistics center located at the checkpoint 'Kuznitsa' at the Belarus-Poland border near Grodno. In recent days, Poland and Lithuania reported lower numbers of attempts of people trying to cross their borders.
Over the past weeks and months, Belarus has been transporting thousands of mainly Middle Eastern migrants to its border with European Union member states Lithuania, Latvia and Poland.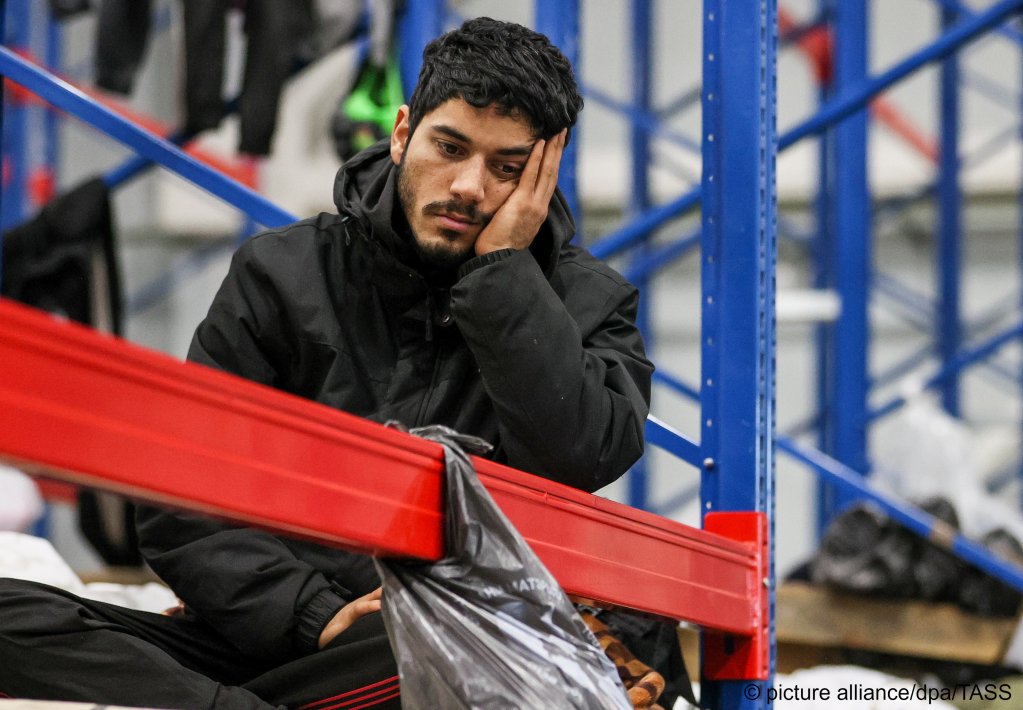 A new law allows for Polish authorities to use pushback tactics on migrants to keep them across the border in Belarus; this is a practice that is considered to be illegal under European and international law. Poland, however, argues that it is protecting the border of all of Europe and of NATO. While it has been criticized by various human rights watchdogs and EU institutions as well as the governments of Belarus and Russia, Poland has received words of support from the EU, NATO and the US.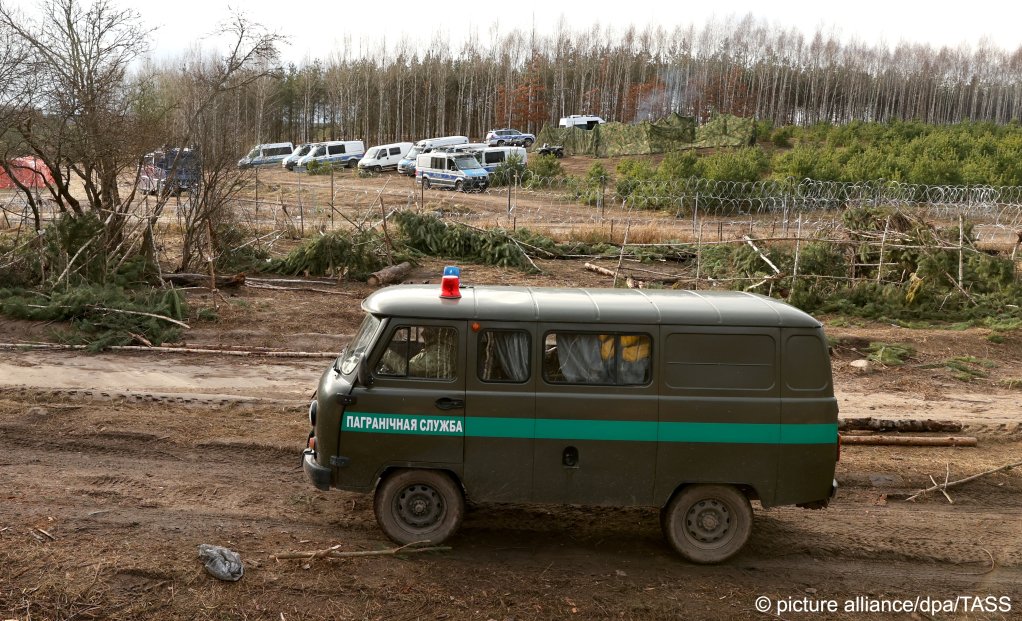 The situation at the border is tense. Belarusian and Polish forces with automatic weapons often stand only meters away from each other across the border fence and film each other's actions. According to different media reports, Poland concentrated around 15,000 soldiers, border guards and police at the border.
In late October, Polish legislators approved the construction of a hard wall along the border with Belarus. The wall is expected to cost an estimated €353 million and will span more than 100 kilometers of what is one of the European Union's (EU) exterior borders. The total length of the Polish-Belarusian border is almost 400 kilometers.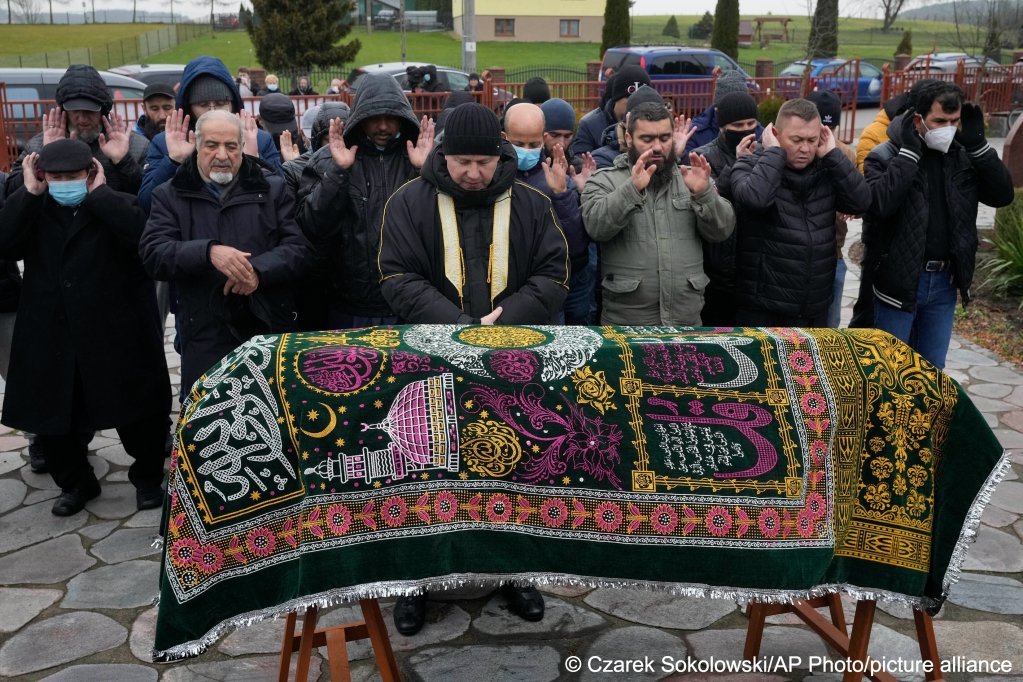 On Sunday (November 21), Poland's Tatar community in the eastern village of Bohoniki buried 37-year-old Yemeni Mustafa Mouhamad Murshid al-Raimi, who had been found dead in the border forest on September 19. He had reportedly died of hypothermia.
At least a dozen people have reportedly died as a result of the dire conditions in the border region. The real number is likely higher; migrants have reported walking over dead bodies in the border region.
On September 6, the Polish government imposed a state of emergency on its side of the border with Belarus. Aid workers and journalists have had a difficult time accessing the so-called exclusion zone since then.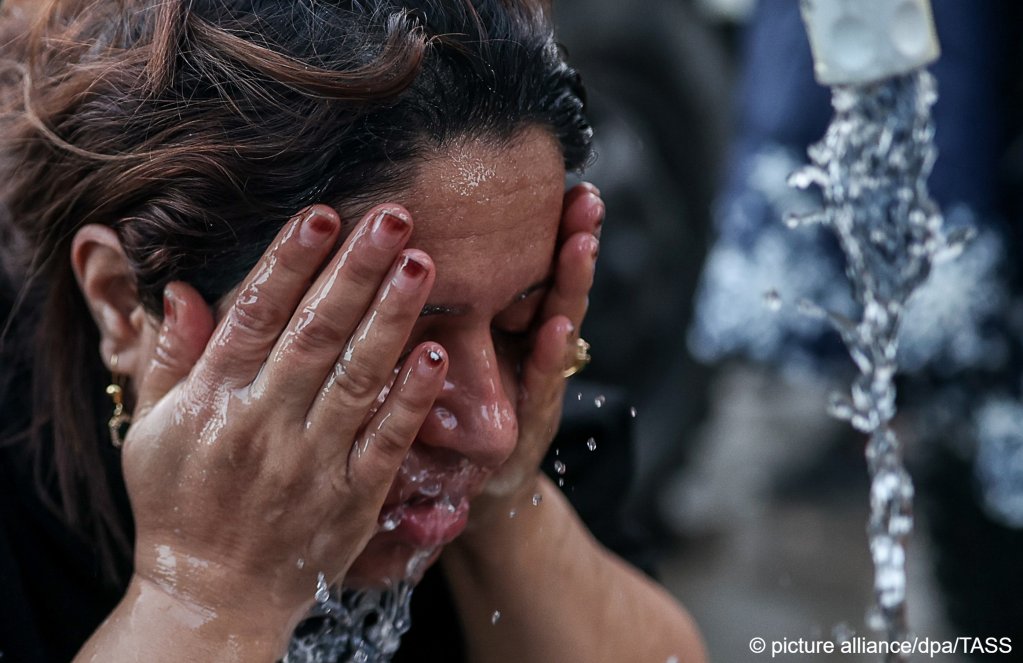 Temperatures in Belarus are currently around zero to two degrees during the day and dip below zero at night. On Monday, The New York Times reported that smugglers target asylum seekers by advertising their services on social media. On October 19, a smuggler warned in a Facebook post that it is "not suitable for children due to the cold." Another reportedly advertised "daily trips from Minsk to Germany with only a 20 km walking distance."
"Facebook exacerbated this humanitarian crisis and now you have all these people who were brought over and explicitly misled and ripped off," a researcher told the Times.
Last week, Germany's interior minister debunked a rumor about plans by Germany to move migrants stuck in Belarus to any part of the EU. The Belarusian leadership under authoritarian ruler Alexander Lukashenko had shared media reports of a "humanitarian corridor to Germany" to be established, referring to recent talks between Lukashenko and Merkel.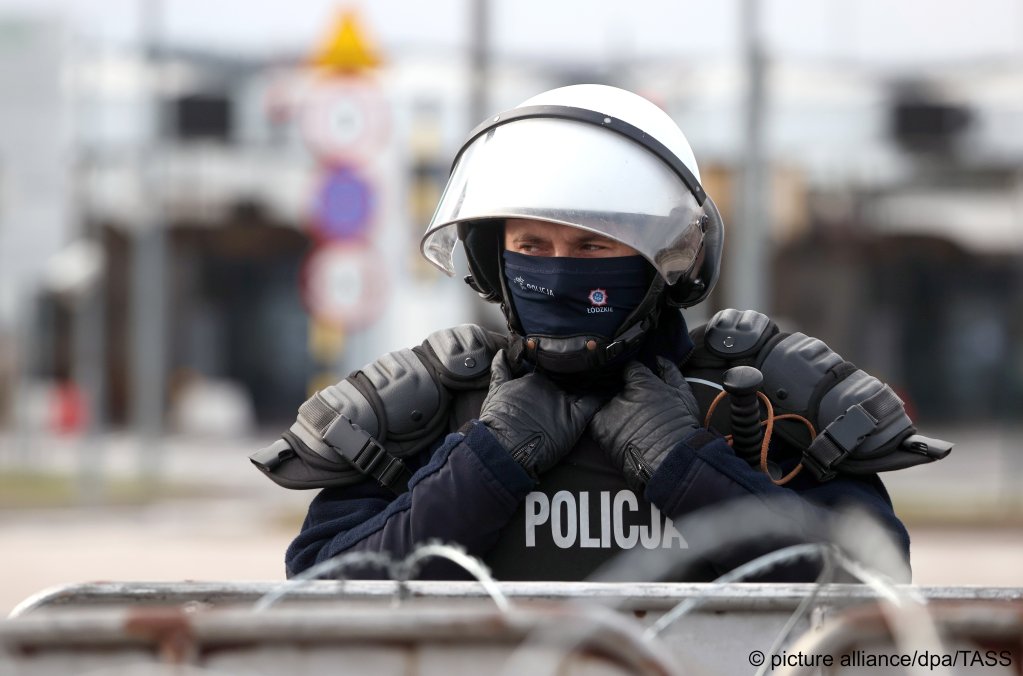 The situation at the Polish-Belarusian border started to deteriorate considerably at the beginning of the month. Last week, migrants throwing rocks at security forces were met with water cannon and tear gas by Polish forces.
Last Thursday, the Polish Defense Ministry reported that there had been numerous attempts to cross the border from Belarus, and that around 100 migrants had been detained. According to the Polish border guard, around 200 people try to cross the border each night.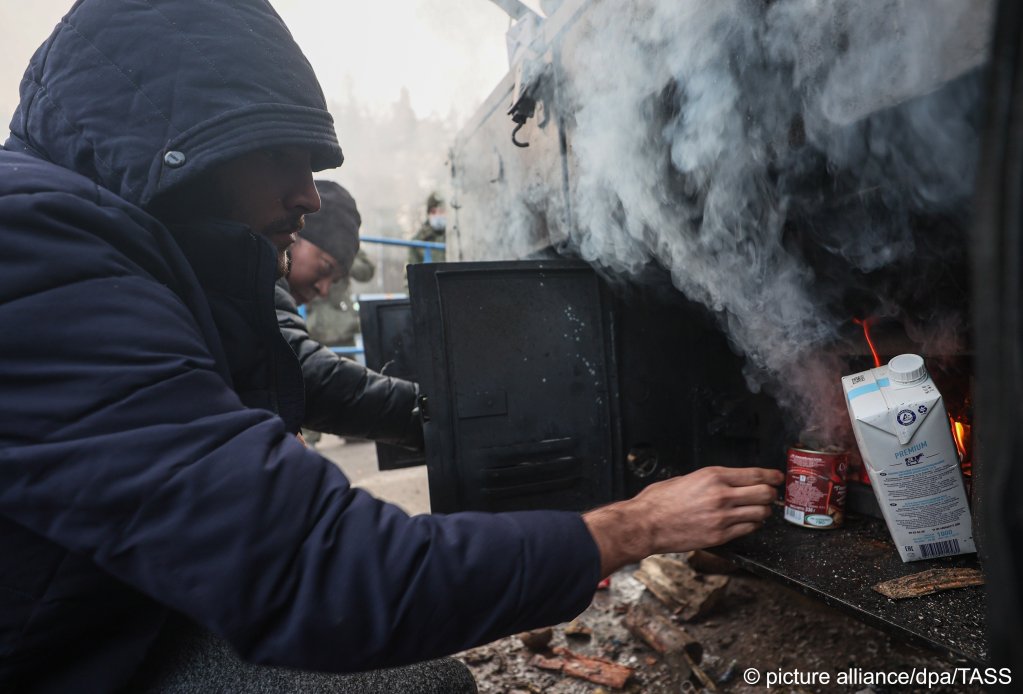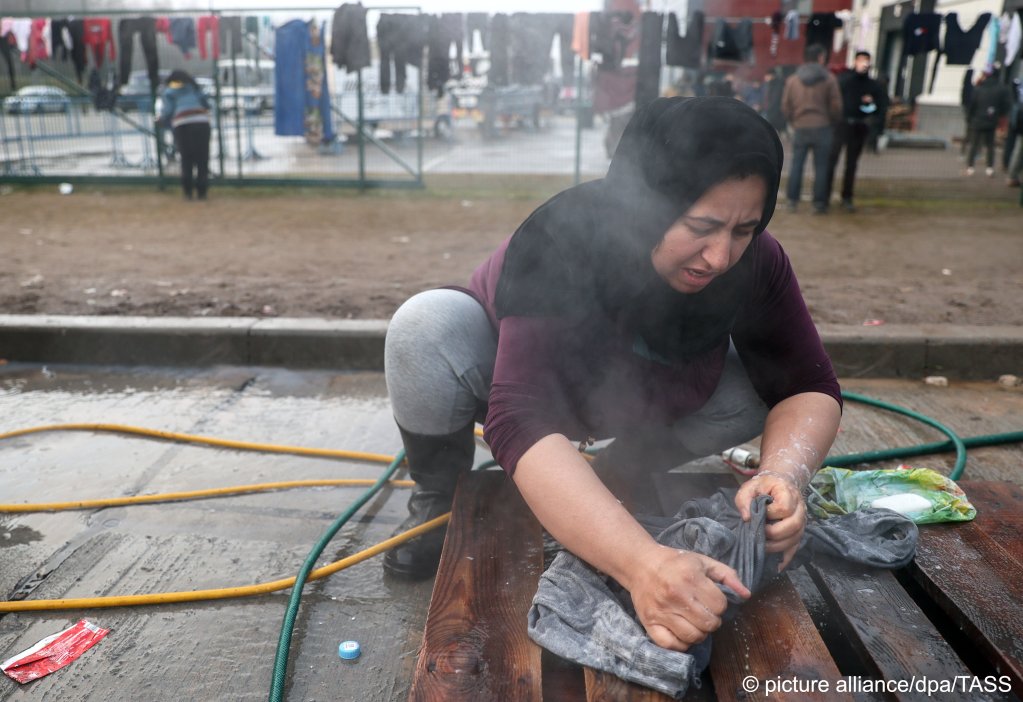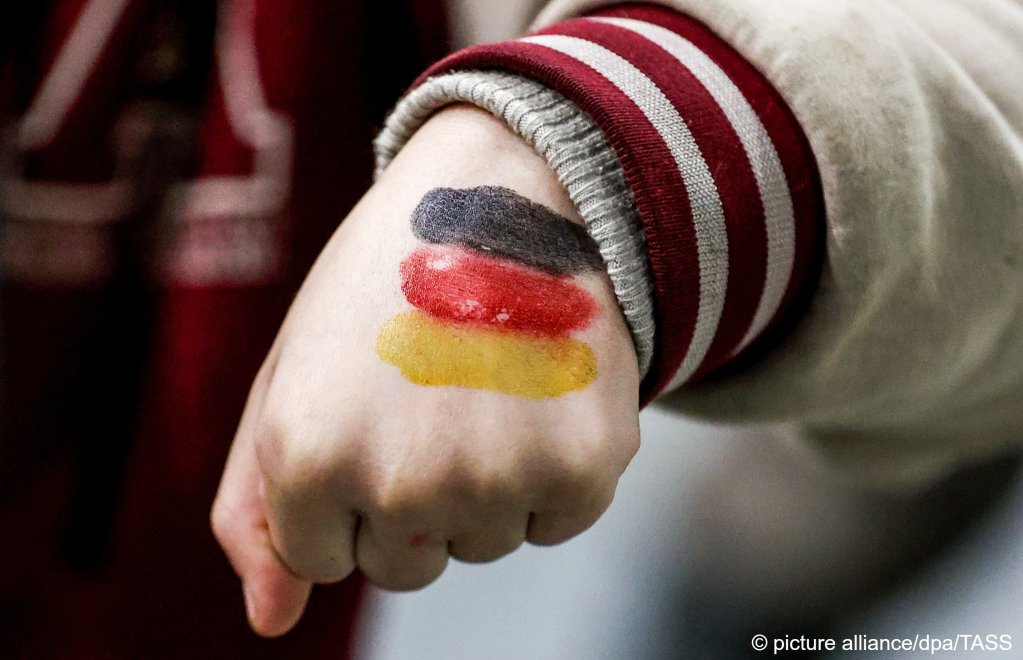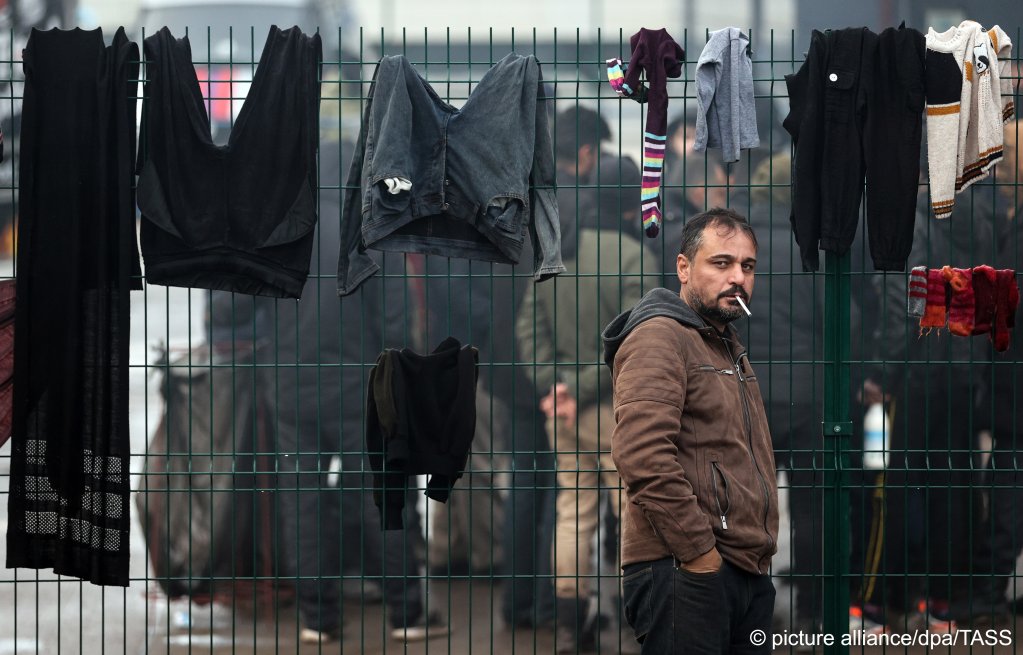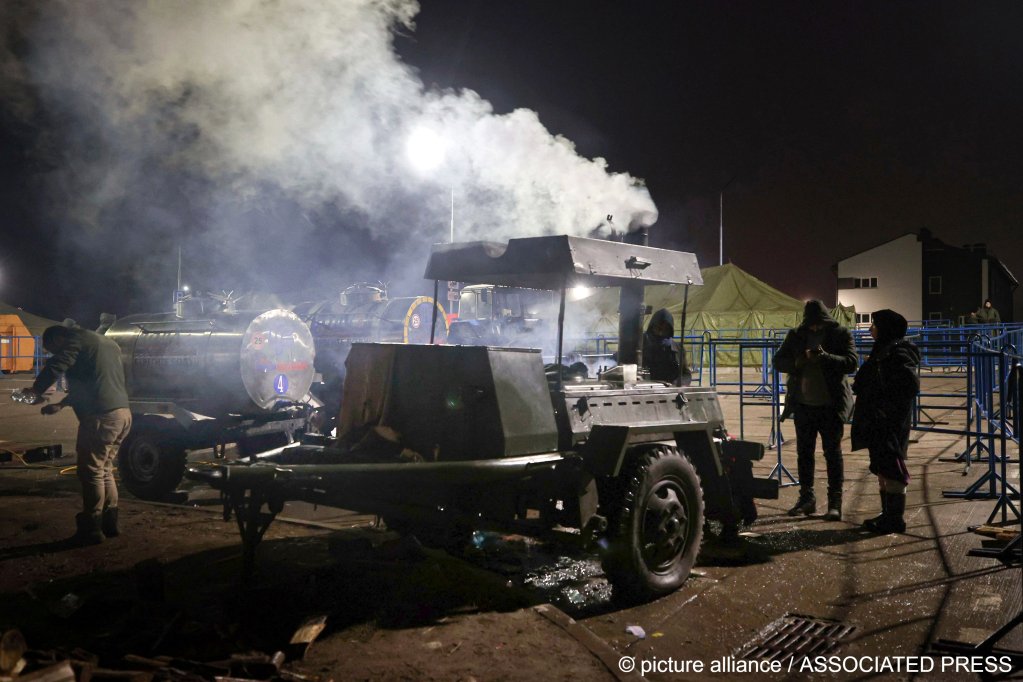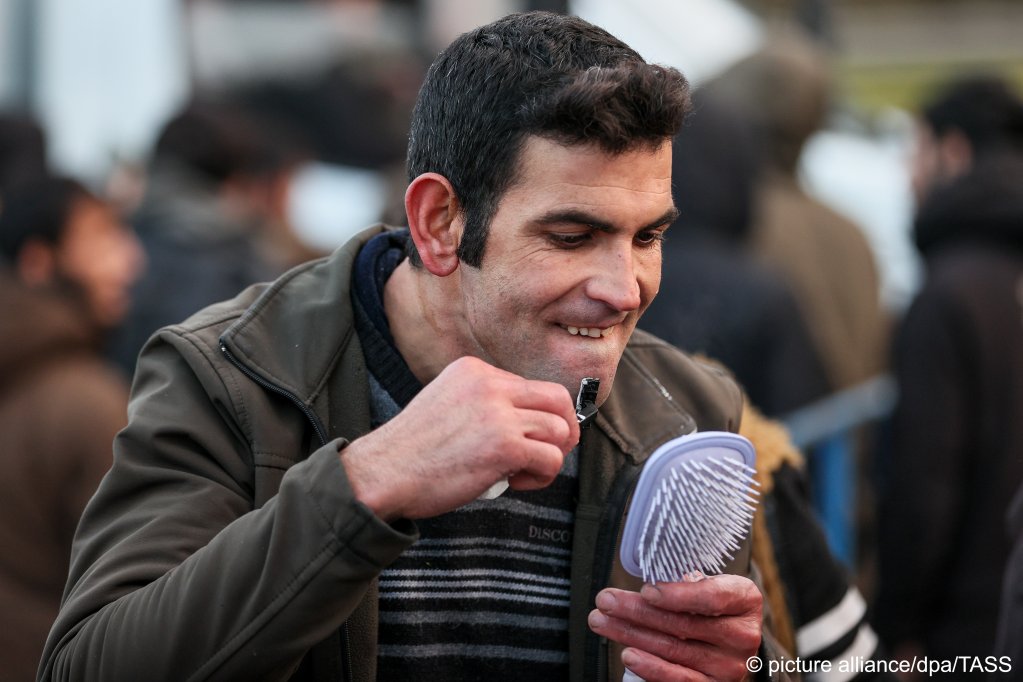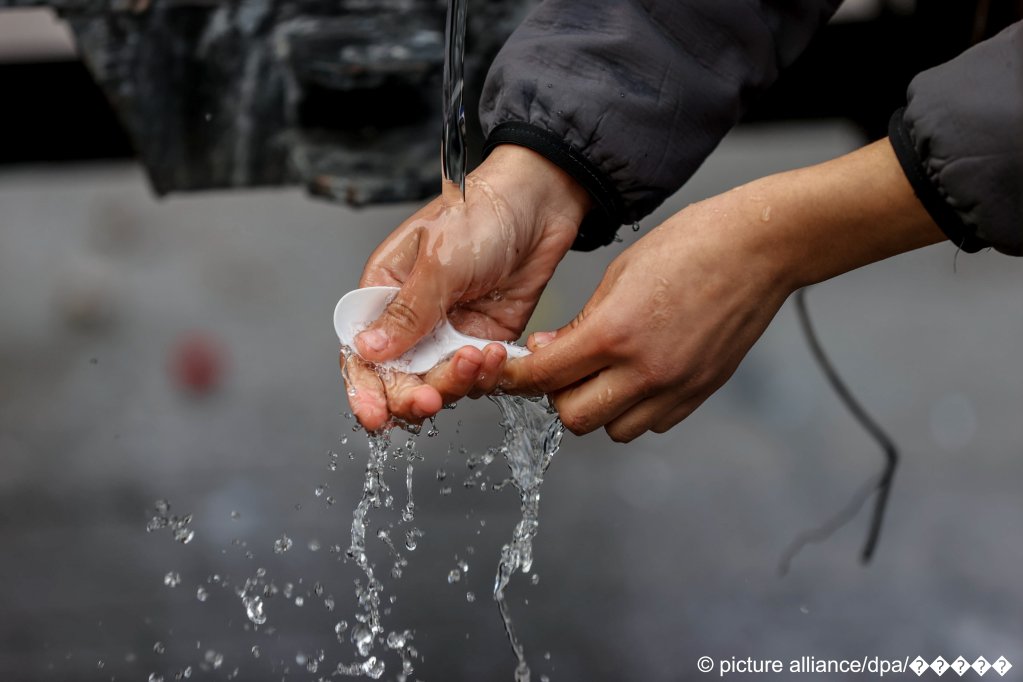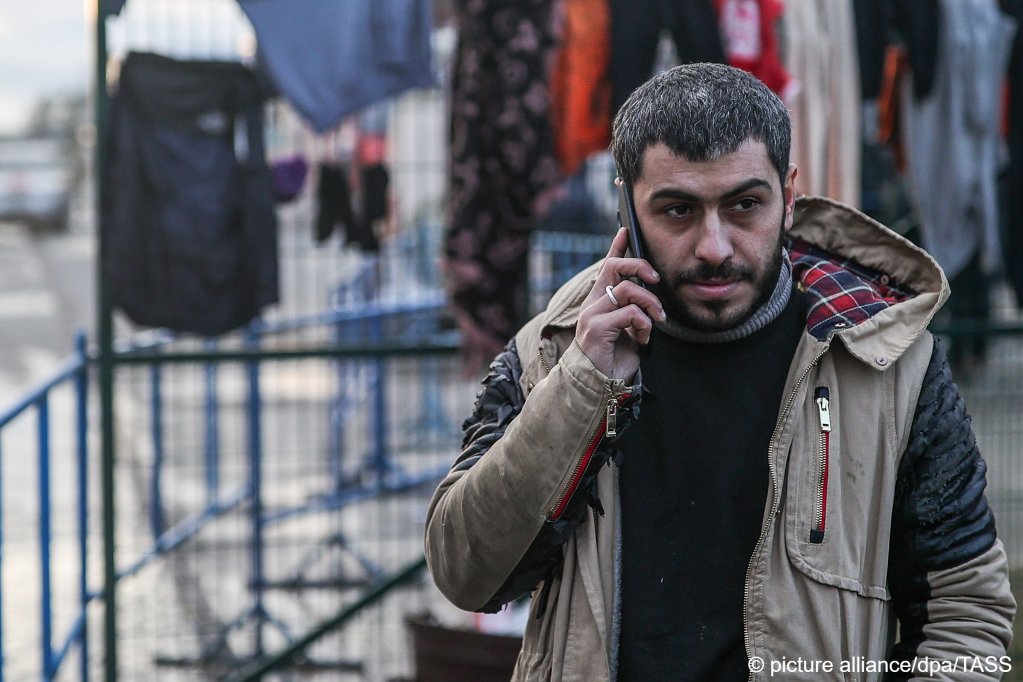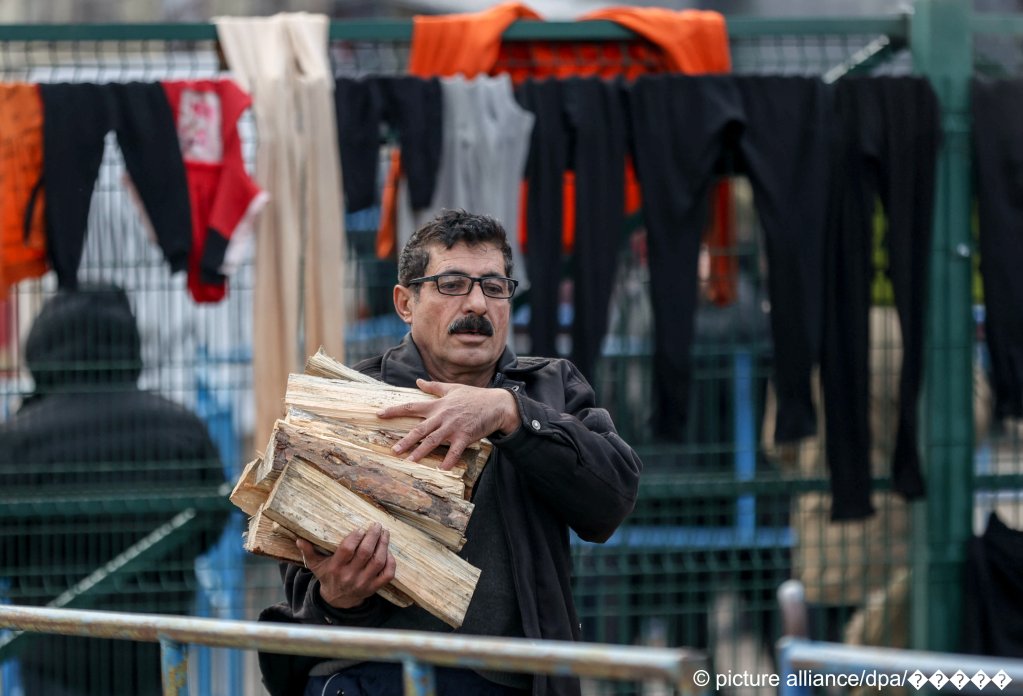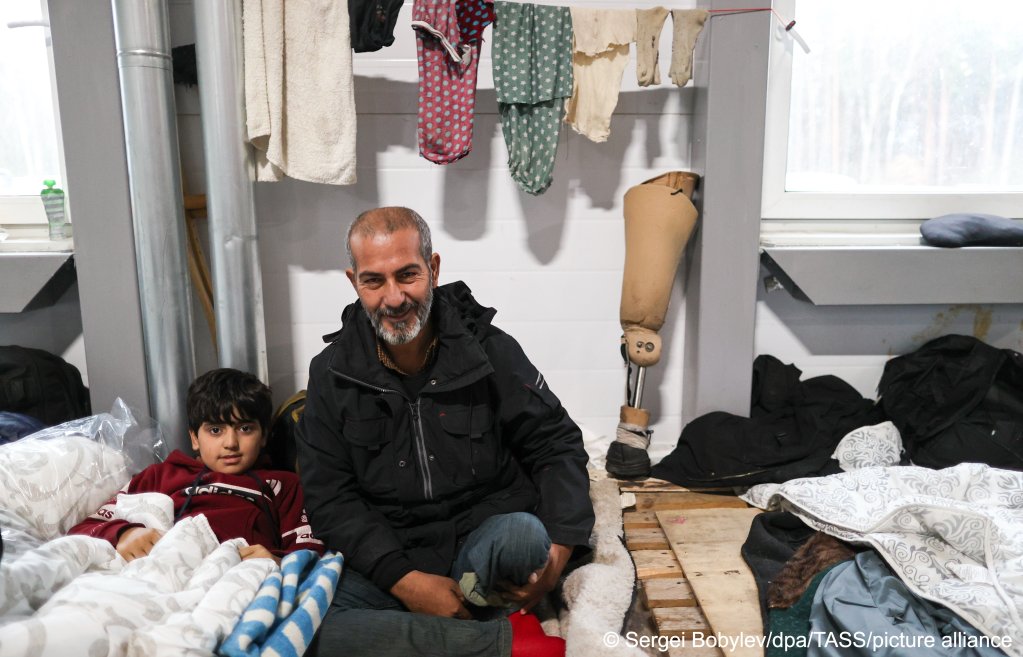 Some 15,000 migrants are currently in Belarus, according to estimates. Often times, migrants are picked up deep in Polish territory and returned to the border, where Polish border guards cut a hole in the border fence. That's according to German news magazine Der Spiegel citing a German federal police officer. So far this year, Polish border guards have prevented more than 35,000 attempts to illegally cross the Polish-Belarusian border, which is 400 times more than last year.
With AP, AFP