Syrians in eastern Poland spoke to InfoMigrants about the violence they suffered at the hands of Belarusian soldiers as they tried to cross the border and their difficulties getting to Minsk.
Youssef's face still bears vivid yellow and purple bruises and there are marks of burst blood vessels in the whites of his eyes. It is already two weeks since he was badly beaten, when he tried to enter Poland irregularly from Belarus with three friends. The evening falls, the forest is filled with dark shadows. Youssef knows that he must be careful: the soldiers are known to be violent.
"A car of Belarusian soldiers started chasing us," Youssef explains. "We ran but they caught up with us. They told us to kneel down and cross our hands behind our heads."
Read more: Migrants are being used as diplomatic weapons to 'weaken' Europe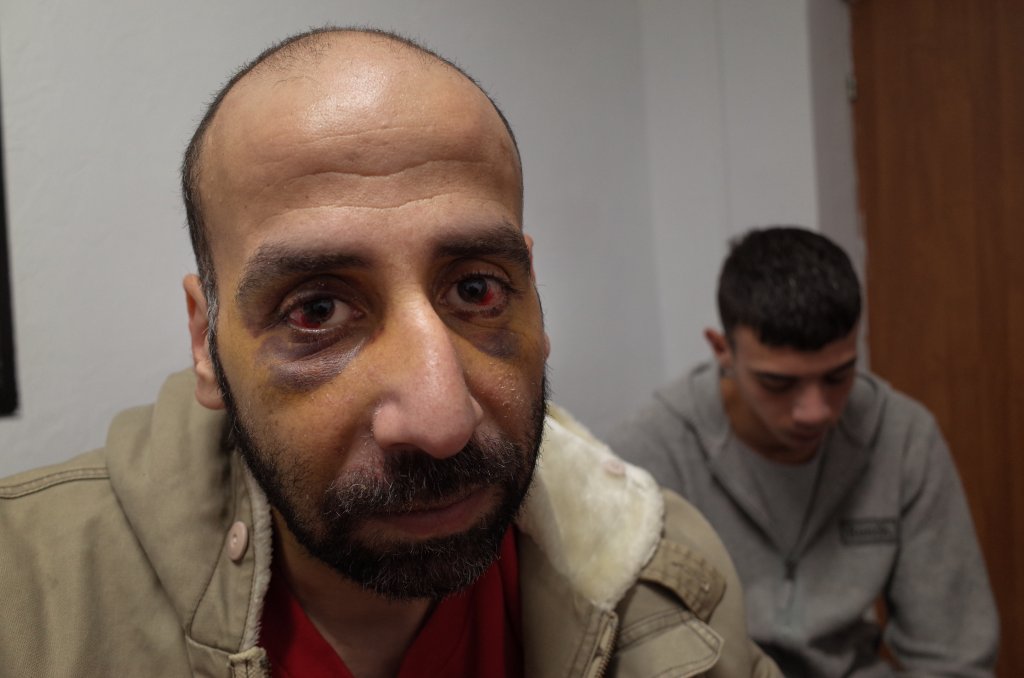 Youssef complied, like the rest of the group, but a Belarusian soldier still kicked him hard in the face. "I passed out with that first blow but my friends told me that he continued to beat me while I was unconscious," says the 37-year-old Syrian. According to him, Belarusian guards sometimes beat migrants to extort money from them.
Read more: Renewed clashes on border as pressure on Belarus mounts
Youssef and his friends then decided to turn back. "We were utterly exhausted, so we asked the Belarusian soldiers if we could go back to our country. They told us: 'No, you are going to Poland and then you can go back to your own country'."
The guards dropped Youssef and his friends off in front of the barbed wire fences that separate Belarus from Poland. "We didn't know where the car was going, it was dark. They made us get out, lifted the fence and told us 'Go away!'" recalls Youssef.
Almost blinded by the blows to his face, this father of two little girls crossed the border clinging to the backpack of a friend who guided him through the forest. His friend Houssam was not far away but, in the middle of the dozens of people crossing at the same time as them, the vegetation grew more and more dense. The friends ended up losing sight of each other.
'The Belarusians take everything you have'
A number of different migrants have spoken to InfoMigrants about the impossibility of freely leaving for Minsk.
Saer is a bright-eyed young man, currently staying in the Polish accommodation center in Bialystok. He was also hit when he crossed the border. He says he received very violent blows to the chest, "the Belarusian soldiers take everything you have: your money, your cigarettes and even your chocolate".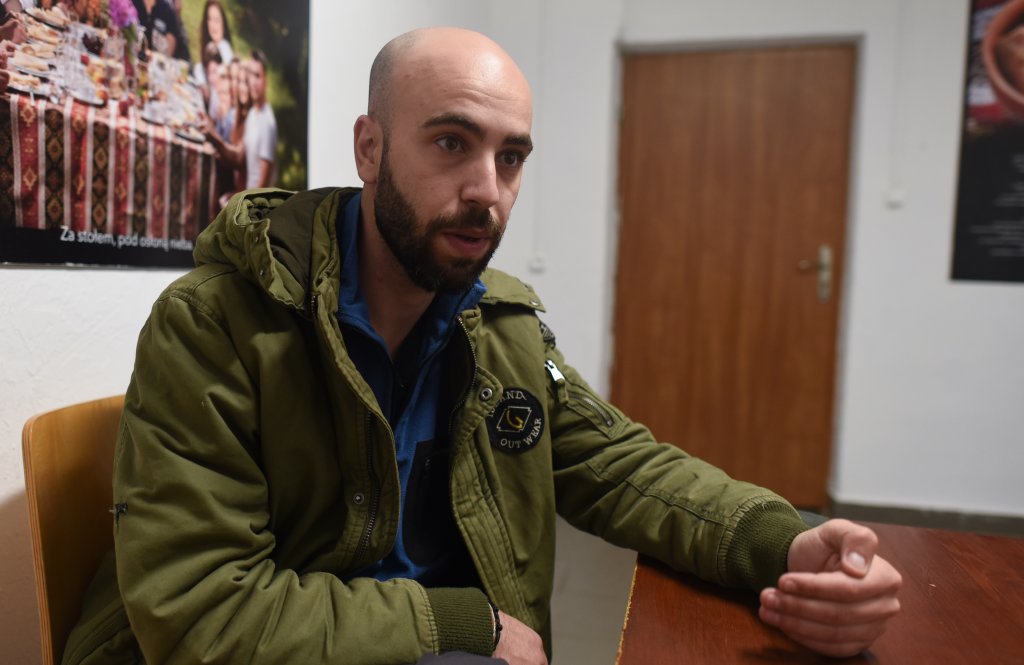 Volunteers from associations that help migrants in eastern Poland are used to these stories of violence at the border. According to Anna Chmielewska of the Ocalenie Foundation, the phenomenon is even growing: "In August, we did not receive any information [about this]. It all started in September-October."
"Some people have also been bitten by the Belarusian soldiers' dogs," says Małgorzata Nowosad, a spokesperson for the association Medicy na granicy (Doctors on the Border) and a surgeon by training.
'Let's keep walking'
For three days after crossing the border, Youssef, his backpacking friend and two others survived as best they could in the forest, drinking swamp water and eating a few pieces of sugar left behind by a group that passed through there before them.
Read more: Belarus-Poland crisis: Death and misery at the border
"I was almost hallucinating. Every time we took a break, I would lose consciousness. All I remember is my friend's voice asking me: 'Youssef, are you okay?' I would always answer: 'I'm fine, let's keep walking'."
When they finally came across Polish soldiers, Youssef was taken to the hospital. He is now recovering in the shelter in Bialystok, where he has found refuge. The friend whose backpack he had held to cross the border was sent back to Belarus.
Saer, too, experienced hunger, thirst and cold in the Polish forest. But before that, he tried three times to enter the country. During these attempts, the young Syrian was even taken by Belarusian soldiers to the border of Lithuania, neighboring Poland. "We didn't know we were being taken to Lithuania, we just saw the network change on our phones," he recalls.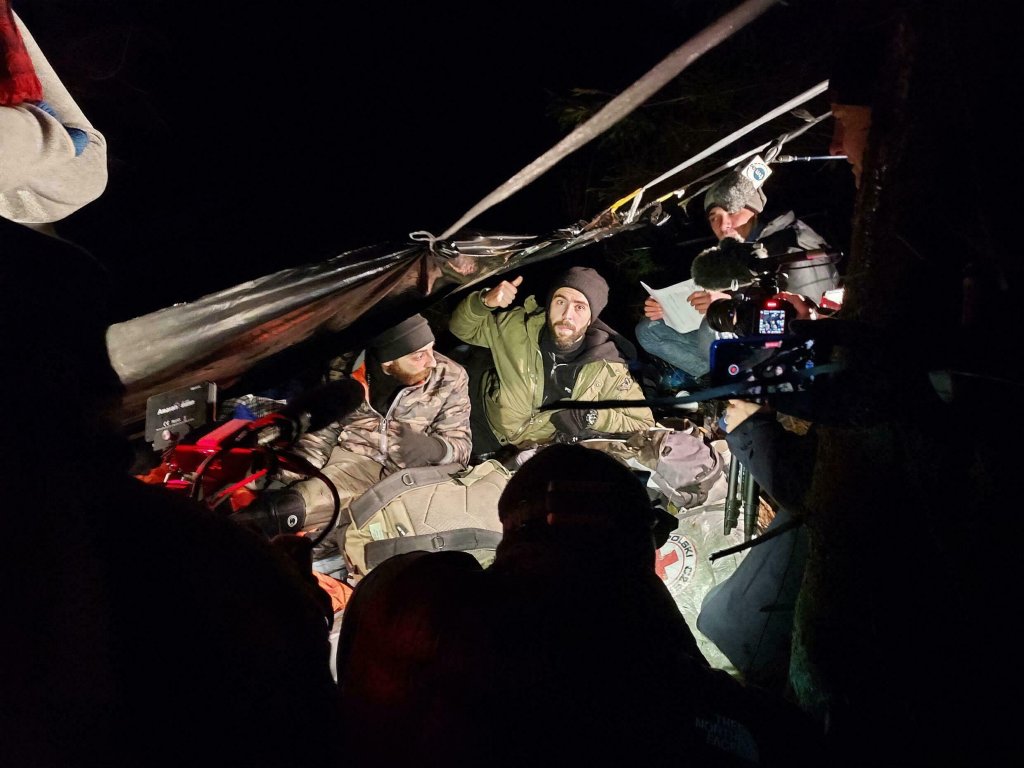 His attempt to cross via Lithuania was unsuccessful. Taking many precautions to avoid being noticed, the young man and his friends managed to return to Minsk to get equipped to face the cold.
A few days later, they returned to the Polish border and had to go through the same rigmarole: violence, the organization of the passage by the Belarusian guards and then the fear to be spotted by the Poles. This last attempt was a success.
After spending days living in harsh conditions in the forest, Saer was stopped by police and hospitalized in Poland. Today, in the shelter of Bialystok, he is almost amused when he remembers this maneuver which could have cost him his life: "The Belarusians only know three words 'Go to Poland'".
Julia Dumont, special correspondent in Poland.