Germany's new government should create more legal pathways for those fleeing conflict and persecution, says Germany's chief psychotherapist. In light of recent attacks in Germany by refugees with psychological disorders, he also stressed the need for better access to treatment.
Dietrich Munz, the president of Germany's federal chamber of psychotherapists, said that people fleeing their home countries continue to face life-threatening events on the European external borders. These experiences "traumatize people even more," he said.
"Those who close the borders need to also create doors through which access is permitted," Munz demanded from the three German parties that are set to form Germany's new government speaking to the dpa news agency.
Munz said Germany needs a definite quota that determines how many people will be offered protection.
Germany's new three-party government coalition is expected to take over power before the end of the year. The Social Democrats (SPD), The Greens (Die Grünen) and the Liberals (FDP) have been in coalition talks following the German Parliament (Bundestag) election on September 26.
Read more: Deadly knife attack prompts call for better mental health care
Lack of access to treatment
On the topic of accessing psychological care, Munz called for much needed adjustments. Thus far, asylum seekers generally don't have a legal right to psychotherapy during the first 18 months of their stay in Germany. However, Munz stressed that anyone with a mental illness should be provided treatment.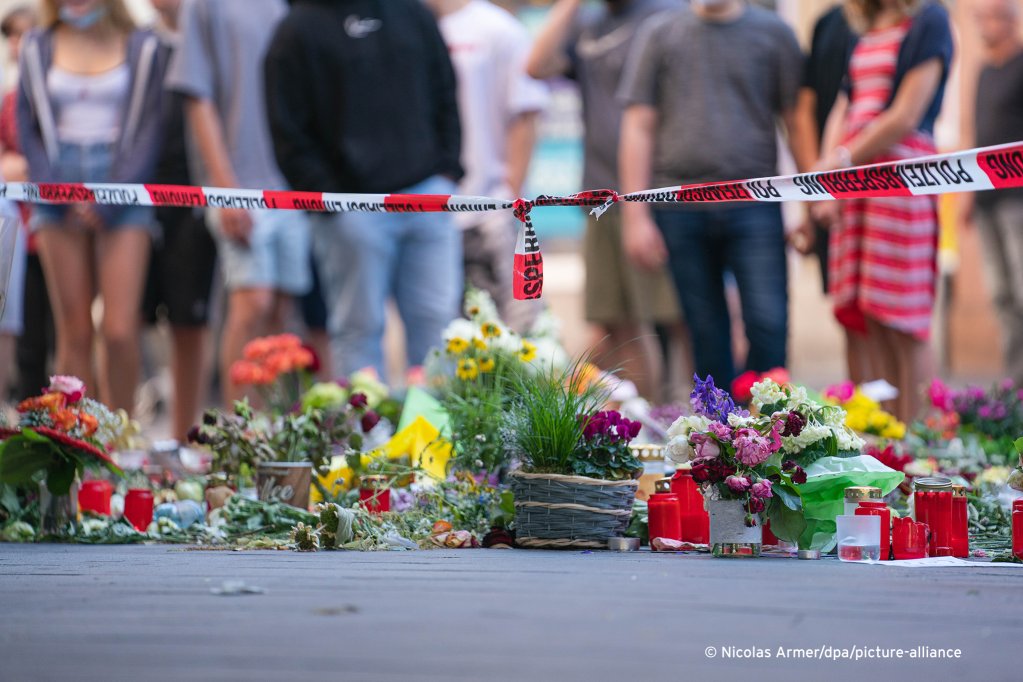 On November 6, a Syrian refugee injured four people on a long-distance ICE train in the German state of Bavaria. He was admitted into a psychiatric clinic. After evaluating data storage media of the perpetrator, an Islamic motive for the attack is not ruled out.
Due to previous acts of violence committed by asylum seekers as well as recognized refugees, some of whom had symptoms of a mental illness as well as exhibited signs of radicalization, there has been a lot of debates about the phenomenon among extremism experts, politicians and others lately.
"Experiences when fleeing often lead to severe mental illnesses," according to Munz. Potentially among them are psychotic disorders that cause hallucinations among those affected. "They can be detected and treated early -- provided refugees were in principle being offered help."
With dpa