The German government flew 345 people from Kabul to Doha on Wednesday, according to the Foreign Office. Meanwhile, diplomatic talks with the Taliban continue.
Among those evacuated out of Afghanistan to the capital of Qatar were German nationals, local Afghan forces and people in need of special protection with their families. Qatar has been used as a transit point by many Western governments evacuating people from Afghanistan, as direct flights have become virtually impossible following the Taliban takeover.
According to a tweet by the German Foreign Office, there were several women's rights activists, journalists as well as other people from Afghanistan facing threats on board the flight.
Two weeks ago, 329 people were already flown out of the country on a plane chartered by the German government. A few days later, another 148 people were flown out by a private initiative.
However, thousands of people eligible to be evacuated -- including Afghans who worked for the German military -- are still in Afghanistan, according to information from Germany's interior ministry published by news agency AFP.
Read more: Afghanistan: Evacuation efforts to Germany remain challenging
Dire situation for women and girls in particular
The most recent flight coincided with Germany sending high-ranking diplomats to Kabul for the first time since the Taliban took power in Afghanistan three months ago. Germany's Foreign Office said that Berlin's special representative for Afghanistan Jasper Wieck and ambassador-designate Markus Potzel held talks with the Taliban government in the Afghan capital on Thursday.
The talks reportedly focused on issues "where practical cooperation is both necessary and possible" -- in particular concerning the humanitarian situation of the Afghan people, the office said. During the talks with German diplomats, the Taliban government pledged to "ensure safe and unhindered access for humanitarian workers -- including female aid workers -- to communities and people in need of assistance," according to Berlin.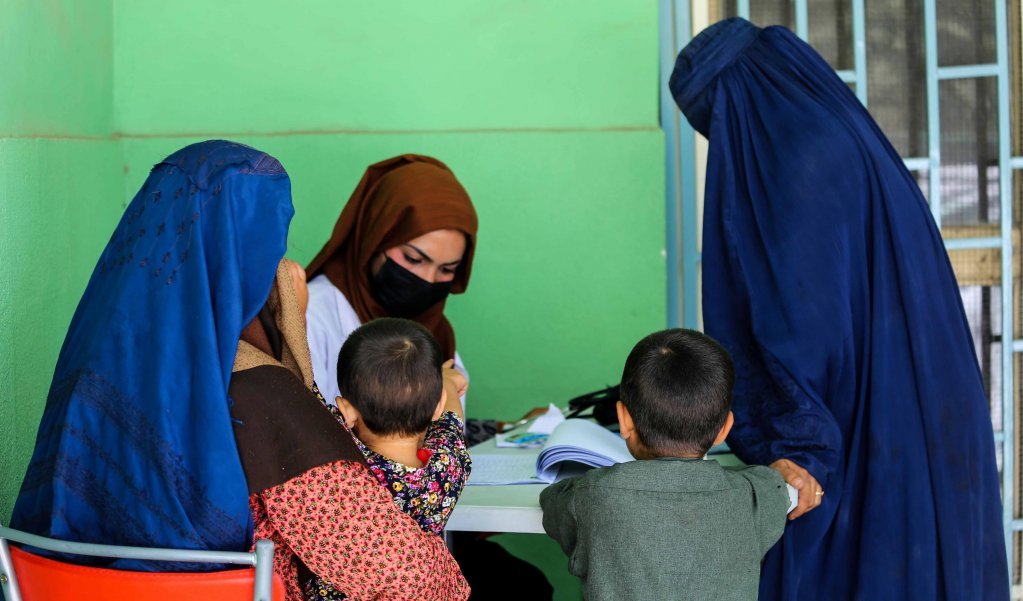 The exclusion of women and girls from society is of particular concern to Western governments. Most girls in grades seven through 12 have been banned from attending lessons and most women in the civil service have been being prohibited from working. The Afghan Ministry for the Promotion of Virtue and Prevention of Vice on Sunday also called on television channels to stop showing dramas and soap operas featuring women actors.
Read more: German Foreign Office: Afghanistan under Taliban is a dangerous place to live
Evacuation flights also organized by other governments
Meanwhile, another 119 Afghans believed to have been at risk from the Taliban were granted temporary shelter in Greece after being evacuated on a special flight to the northern city of Thessaloniki earlier this week.
Greek officials said that among those on board was Afghanistan's former minister of borders and tribal affairs, Mohibullah Samim. Other passengers included women's rights activists, a female judge, and a lawyer who had prosecuted suspected Taliban fighters.
The passengers will stay in Greece until they are able to travel on to other countries, including the United States and Canada.
Read more: Italy: 1,200 Afghans to arrive with humanitarian corridors
with dpa, AFP