Hundreds of migrants are still being intercepted daily along the Poland-Belarus border while trying to reach the European Union. Many of the smugglers meanwhile have been found to be residing in Germany.
Poland's border authorities recorded at least 375 attempts of migrants trying to cross the border from Belarus using illegal means on Wednesday (November 24) alone.
A group of 232 people damaged the border fence near the village of Czeremsza, advancing only a few meters into Polish territory. Security forces sent the group back, with five migrants being hospitalized on grounds of exhaustion, according to a Polish border authority spokeswoman.
Read more: Poland says Belarus 'fully' controls migrants after attempted breach
Police said that three suspected smugglers were arrested, including two Ukrainian nationals and a Swedish citizen of Syrian origin. They were traveling with a group of 14 migrants; however, the information could not be independently verified, as Poland does not allow journalists to enter the area affected by irregular crossing.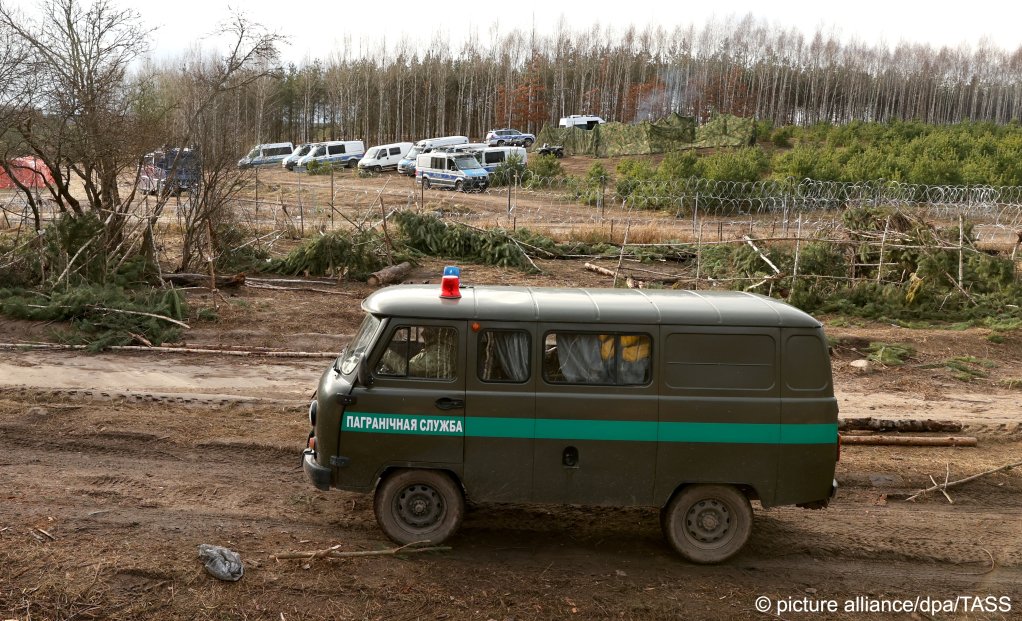 From Germany and back to Germany
Meanwhile in Swiecko, located near the German-Polish border, border guards arrested another suspected smuggler on Thursday night. The 46-year-old German national had been traveling with five men from Iraq in her car. The Iraqi nationals had reportedly been staying in Poland without authorization. The woman now faces up to eight years in prison for allegedly assisting in irregular border crossings.
The majority of intercepted smugglers who assist migrants to reach the European Union from Belarus reportedly are residents in Germany, according to the German Die Welt newspaper. The daily broadsheet publication cited a confidential EU Commission document entitled "Situation Report: Migration and Refugee Situation" as its source for that information.
According to that document, "(m)ost of the reported cases" involve arrests of drivers "who enable irregular migrants to pass through Poland to Germany in rented cars." In most cases, the EU document reportedly says, the drivers originally hail from third countries such as Iran, Iraq, Syria or Turkey living in Germany. However, there also were Belarusian nationals among people smugglers arrested during such operations.
Most of the migrants attempting to enter the EU from Belarus come from Syria, Afghanistan, Iran, Iraq, Kuwait and Yemen.
Read more: German police stop 23 migrants near Polish border
Crisis situation continues
Belarusian authorities say that about 2,000 people remain near the border region, housed in an emergency shelter. Belarus' state-run news agency Belta reported that many of the migrants are now in need of medical help due to freezing temperatures in the region.
For weeks now, thousands of migrants have been trying to cross the EU's external borders from Belarus into Poland or into the Baltic states. The EU accuses authoritarian Belarusian leader Alexander Lukashenko of deliberately flying people in from crisis regions -- including the economically struggling Kurdish autonomous region of northern of Iraq -- in order to encourage them to be smuggled into the EU.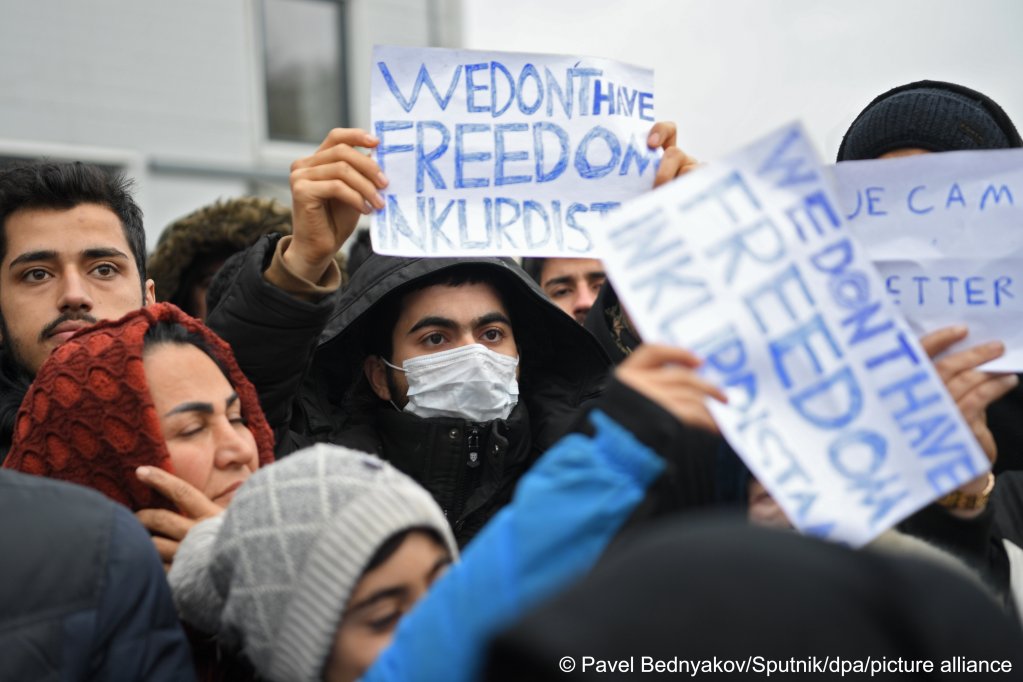 According to the aforementioned EU Commission report, Germany and Finland are considered to be the main destinations of choice among migrants currently stuck outside Poland's external EU border.
With dpa, AFP