Efforts are underway to identify the bodies of the 27 people who drowned while trying to reach the UK last week. But the tragedy doesn't appear to change the minds of migrants who are still hoping to embark on boat crossings to reach the UK.
Following the tragic incident last week, some families in northern Iraq in particular are extremely worried about the whereabouts of their loved ones after failing to hear from them since the deadliest migrant accident in the English Channel.
A total of 17 men, seven women and three minors died in the incident. Establishing further details such as the names and nationalities of the victims would not only help with identifying the changing dynamics and trends of migration movements but would first and foremost also help families establish certainty, organize burials and help them cope during this difficult time.
However, the Paris prosecutor's office took charge of the investigation into the tragedy and is keeping information to itself so far. Any family members who have traveled to the morgue in nearby Lille will reportedly have to wait for up to a week before identifying the bodies.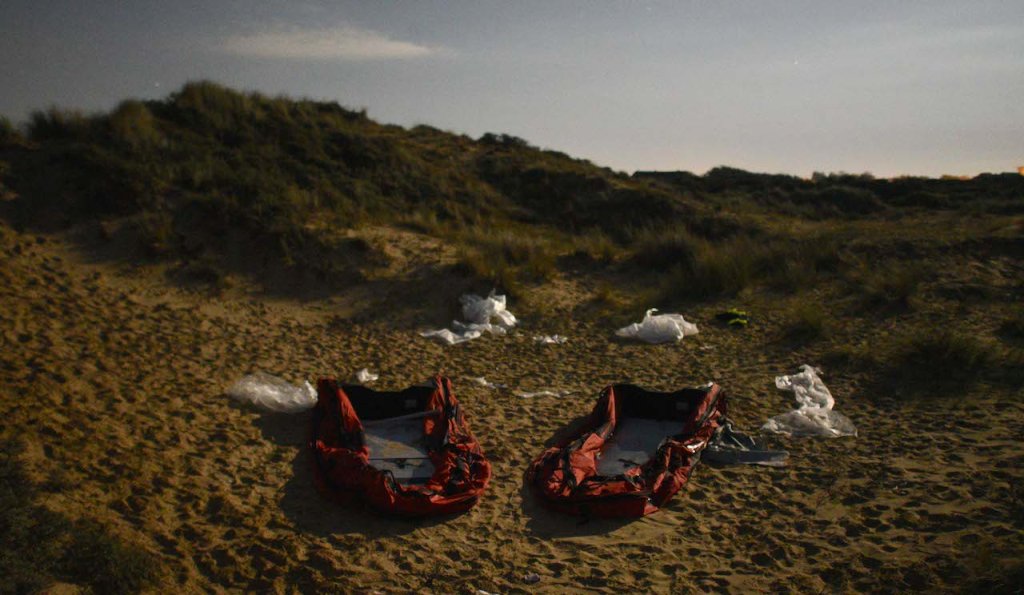 Victims believed to be Kurds, Iranians, Afghans
Meanwhile, various migrants camped out along the French coast have told the AFP news agency that they believed the dead were Iraqi Kurds, Iranians and Afghans, having spent time with them in recent weeks.
According to rescuers, those shipwrecked in the English Channel had been crammed into a soft-bottomed inflatable boat measuring about 10 meters in length. The prosecutor's office did not confirm this assessment. Only one Iraqi and one Somali could be saved. 
The Iraqi national is believed to be a man named Mohamed Khaled, whose mother said she had received a phone call from her 22-year-old son since the accident at sea, saying that only he and an African migrant had survived a crossing attempt to the UK, in which entire families had drowned.
Read more: Macron vows English Channel will not become a 'cemetery' after 27 migrants drown
One victim identified so far
So far, the identity of only one of the migrants who died at sea could be made public. Maryam Nouri from the Kurdish semi-autonomous northern region of Iraq died in the tragedy alongside 26 others. 
The 24-year-old had reportedly boarded the inflatable boat in hopes of being reunited with her fiance Karzan, who had already been living in Britain. Having obtained a Schengen visa to journey to Europe, she first traveled to Italy in the beginning of November, boarding an airplane for the first time in her life. She then traveled on to Germany and further to France before eventually drowning in the Channel on November 24.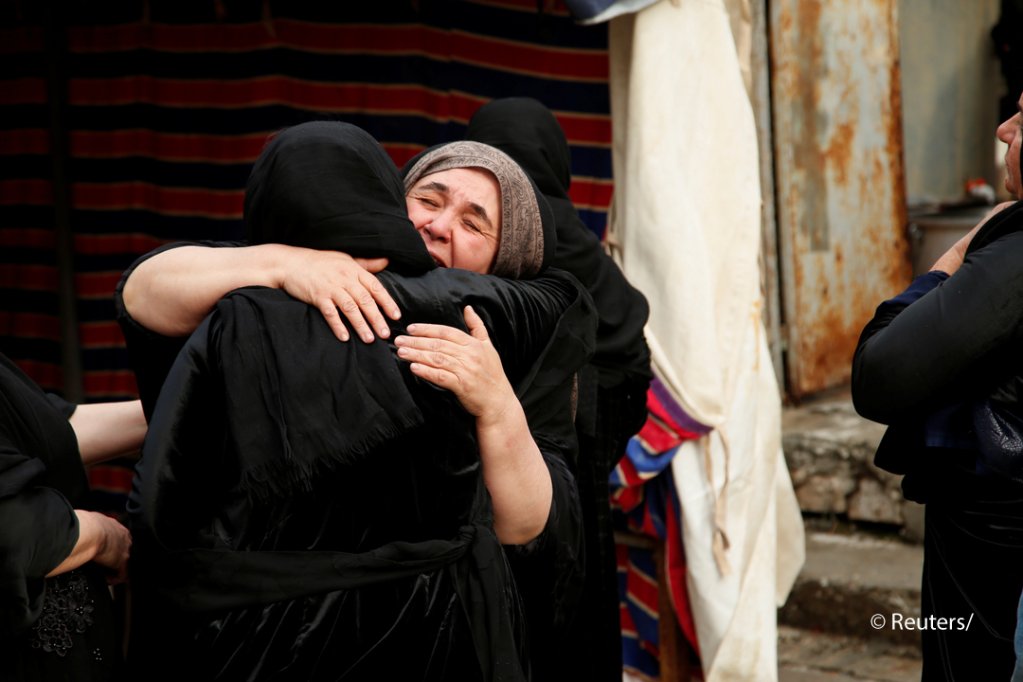 Her body, along with those of all the other victims, has not yet reached Iraq due to legal issues related to the inquiry. One of eight daughters, her family told AFP that she will be remembered for her magnanimous kindness and her stern determination to achieve whatever she wanted -- never for once believing that she could fail.
Read more: British government brands Channel crossings 'unacceptable' as around 1,000 migrants arrive in Dover
Family members in uncertainty
Other families in Iraqi Kurdistan meanwhile continue to suffer in uncertainty. Mohamed Abdallah told his father on November 23 that he was about to cross the English Channel. That was the last time they heard from the 20-year-old.
One day later, the French government announced the sinking of the boat, making global headlines. Since then, the family has been fearing the worst.
"He told us that he was going to go to Britain. He sent us a message on (Facebook) Messenger. We told him it was dangerous, that there were risks with this crossing. He tried to reassure us by telling us there had been many crossings ... and that there had been no problems," Mohamed's father Qader Abdallah told AFP.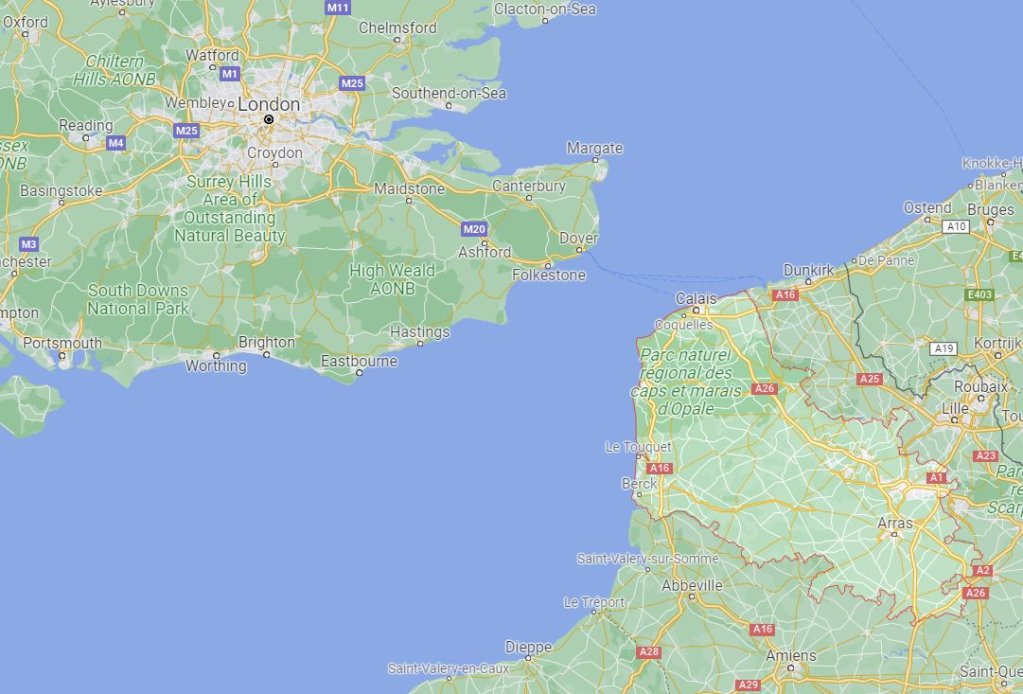 Another father in the Kurdish region, Abu Zaniar, said he had also lost track of his 20-year-old son, who had last spoken to his family on November 23. "We made an agreement with a smuggler to take him to Britain in exchange for $3,300," the father said still waiting to hear from the young man.
"If my son survived this time, I will send him back to Europe," Abu Zaniar added, stressing that there is no decent life is possible in the Kurdistan region, graduates here can't find work."
Many migrants trying to reach the UK via the Channel these days come from Iraq's relatively stable Kurdish region, where economic and career opportunities are extremely limited. Many sell their homes, cars and other belongings to pay smugglers with the hope of reaching Europe.
Desperate approaches to finding political solutions
Immigration ministers from France, Belgium, Germany and the Netherlands meanwhile met in the French port of Calais on Sunday, vowing to strengthen "operational cooperation" to tackle people-smugglers. Following a diplomatic spat between France and the UK, British Home Secretary Priti Patel was excluded from the meeting. Patel meanwhile will be holding bilateral talks in the coming days.
French Interior Minister Gerald Darmanin said he could "not accept" any more deaths off the country's coast: "The biggest point for this meeting is the fight against people-smugglers who take advantage of our borders and countries," Darmanin said at the start of the event.
As an initial measure, France said that the EU border agency Frontex would now deploy a plane to help fight migrant trafficking in the Channel. French Police meanwhile have also stepped up their patrols along the coast in recent days, as the weather conditions have worsened, making this a difficult time to attempt a crossing. 
More than 23,000 people have set off from France to the UK this year alone, up from 8,500 last year and from just 300 in 2018, according to data compiled by the UK Parliament. More than 300 people have died at sea in the last 22 years trying to reach Britain from the French or Belgian coast.
Still, migrants maintain they will still try to cross the Channel in flimsy boats despite the most recent tragedy: A 22-year-old Iranian migrant told the Associated Press that he was willing to risk death, saying "Sorry to say this but we already died. Nobody accepts us anywhere."
With AFP, AP