Thousands of migrants who have passed through Belarus and Poland have managed to travel further westward to Germany. Crossing the border brings uncertainty, but for many it means the end of a journey of extreme hardship.
Aldo is sitting in a wheelchair just outside the main entrance to the asylum seeker center. A friend, a tall Congolese man with the hood of his bright green sweater pulled up over his head, tries to keep the rain off both of them with an umbrella at the same time as pushing Aldo's chair. Born with a disability, the Cameroonian man normally uses a prosthetic foot. But by the time he arrived here he had developed sores on both legs, so that he can't wear it any more.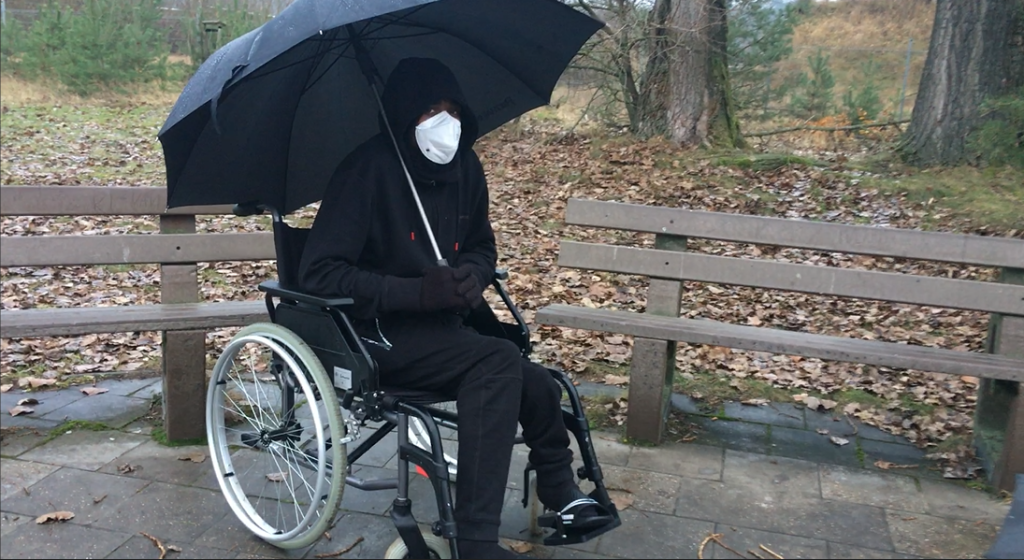 The German authorities that run the initial reception facility in Eisenhüttenstadt, on the border with Poland, did not give InfoMigrants permission to enter. But asylum seekers like Aldo, who has been here since early September, are free to come and go.
There are currently 344 people here, and just over 100 more in another center a few blocks away, according to the interior ministry. The two facilities have a capacity to hold more than four times as many.
According to one of the resident asylum seekers, large tents visible through the metal fence of the main center are now empty. He is not sure, but he has heard that more people are expected to arrive soon.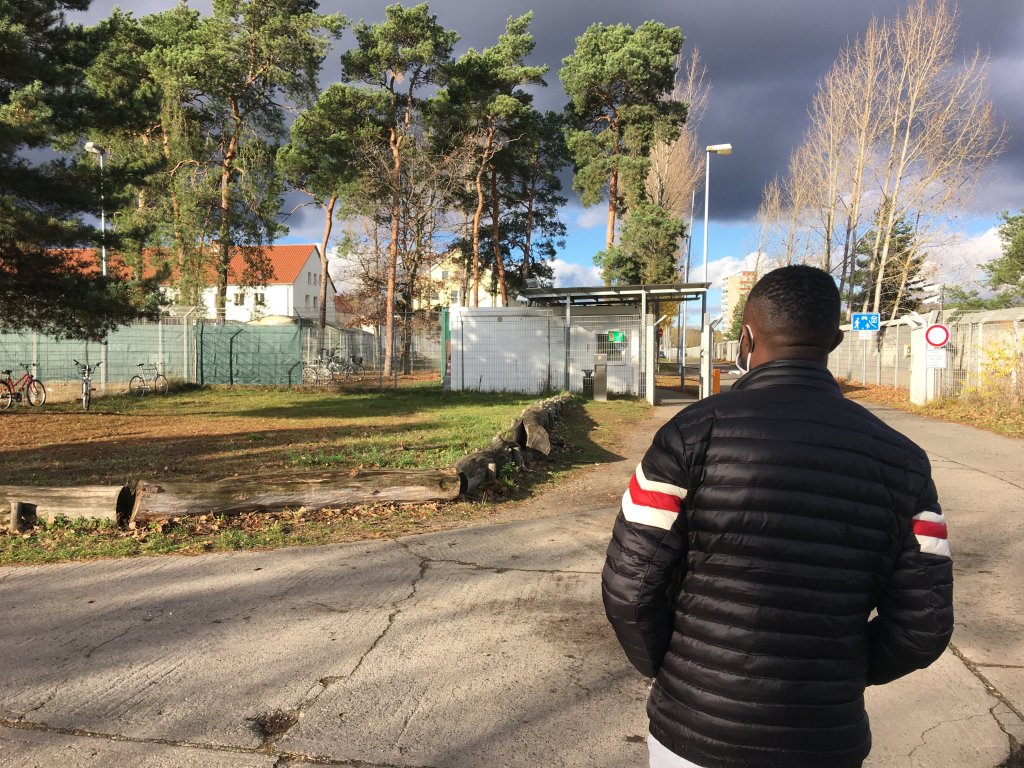 Numbers falling
Four months after the Belarusian leader Alexander Lukashenko began inviting migrants from the Middle East to Minsk and then shunting them onto Poland, Lithuania and Lativa, German border cities and towns like Eisenhüttenstadt, Frankfurt an der Oder, and Guben to the south, continue to see large numbers of migrants arriving from Belarus.
Since August, thousands have followed the route across Poland to Germany: Federal Police say 5,285 migrants who entered Poland from Belarus crossed the German border in October. In late November they claimed that there was no sign that the 'migratory pressure' on Germany was easing. But their own figures show that the number of registered arrivals in that month was down to around 2,800.
"No one knows the exact number that is really happening," says Guben mayor Fred Mahro.
"It is true that we have a lot of different claims about the actual numbers, but it is a fact that for many weeks, people have been entering the country illegally from Poland every day. Whether it's reduced or people are using other routes in the north or in the south, I don't know."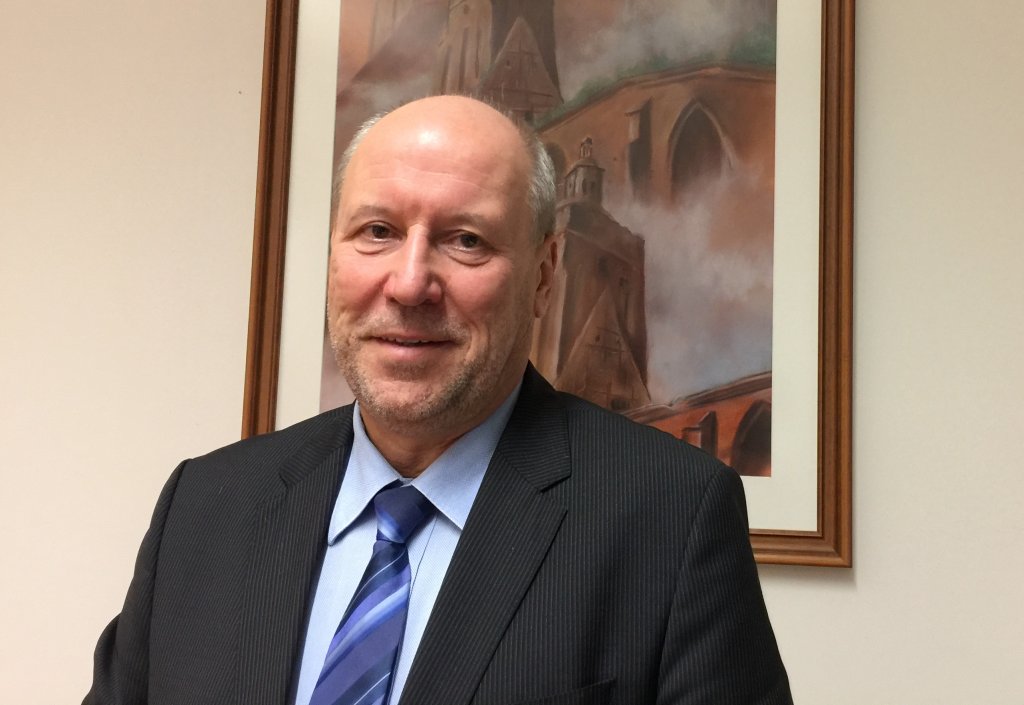 'Just cross the bridge'
Unlike in Poland's east, where thousands of soldiers and police have been deployed to push migrants back to Belarus, the border between Poland and Germany is marked by no more than a bridge and a few signposts.
According to Europe's Schengen rules, unless a country has to introduce temporary border controls because of a serious security threat, anyone, "irrespective of his/her nationality, may cross the internal borders at any point without checks being carried out."
The German police are conducting checks, saying it is the only way to deal with the situation. In Frankfurt an der Oder, they flag down and inspect the minivans, trucks and taxis crossing the bridge over the river from Słubice on the Polish side.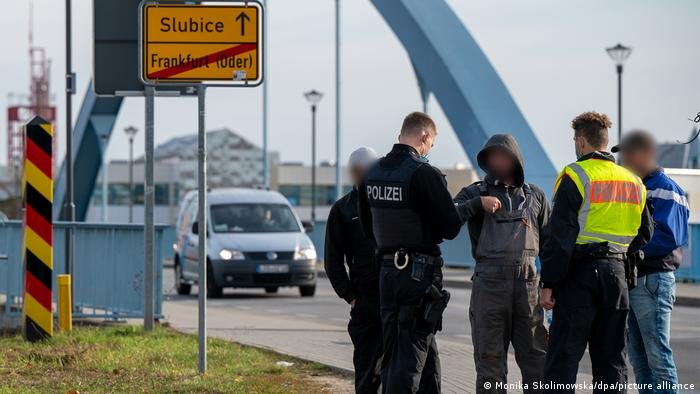 Some migrants are dropped off at the bridge and told to walk across. Frankfurt resident Michael Kurzwelly says this makes more sense than trying to smuggle people across in vans. "If I were a people smuggler I would not bring them with a car across the bridge, I would just put them in front of the bridge and say, 'Here, just cross the bridge!'," he says. "Unfortunately lots of these people get so frightened they are afraid to cross the bridge because they don't know what is happening when the police stop them."
Polish MP Tomasz Aniśko has heard about dramatic scenes as migrants have tried to cross this open border. One man who was trying to cross the bridge became disorientated by a border patrol vehicle and ran back towards Słubice, thinking it was Germany, Aniśko says. When he declared to a police officer, who was actually from the Polish border police, that he wanted to claim asylum she replied, "But you are in Poland and we are going to take you away." He was probably taken to Wendrzyn, a closed migrant camp in Poland, Aniśko adds.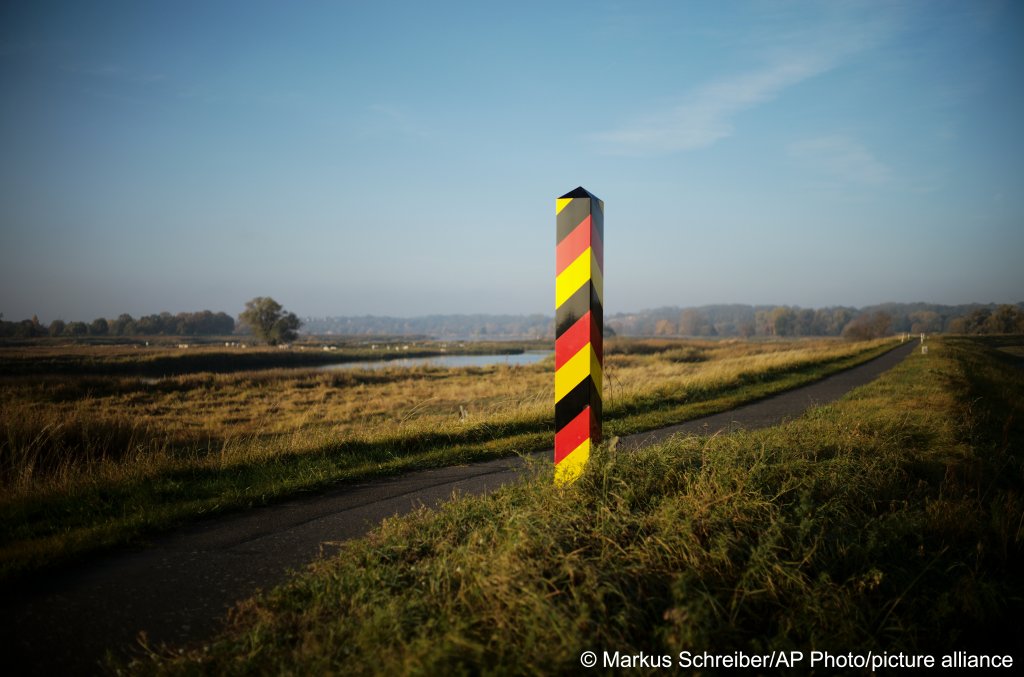 Abused, exhausted
Most of those who are stopped by German border police are from Afghanistan, Iraq or Syria, according to the state's interior ministry. They include men and women and young people under 18 who are traveling alone. A large number of them are families with children.
Not all of the asylum seekers have come via Belarus. Thierry, a Cameroonian man who recently arrived here, traveled from Tunisia to Italy, France and then to Germany. Another man from Liberia, Anthony, had been living in Poland. Around eight months ago he bought a bus ticket to Amsterdam, but at the German border he was picked up and has been at Eisenhüttenstadt ever since.
Also read: Anthony's story: 'I suffered in Africa and I'm coming to suffer here again'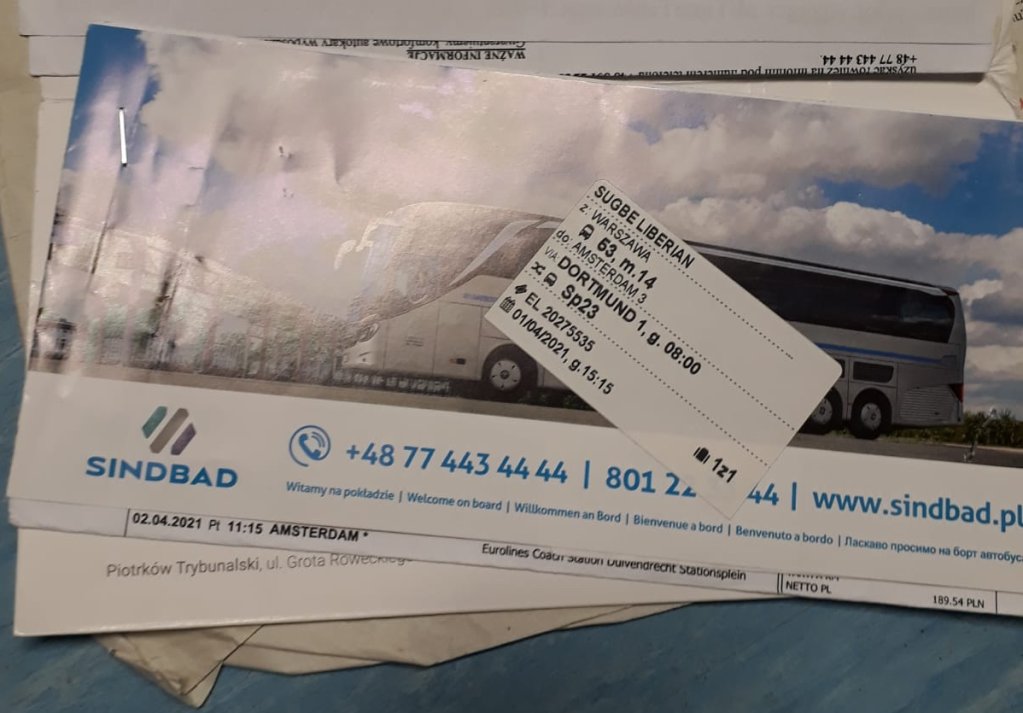 Others like Aldo who came across Poland from the Belarusian border have disturbing stories of being beaten, threatened and racially abused. Some also arrive with injuries inflicted on them by border police, says Tareq Alaows, a Syrian-German politician and activist. "People have arrived in Germany with signs of physical violence on their bodies. Most have tried to cross the border at least five or six times and were subjected to violence in the process while attempting to reach Germany," he told InfoMigrants from Berlin, where he works with the refugee council.
According to Guben mayor Fred Mahro, almost all the migrants coming from Belarus are at their physical and psychological limit. "I have seen children who were in a very pitiful state, who were frightened. I have seen older people who were exhausted at the end of their strength," he says.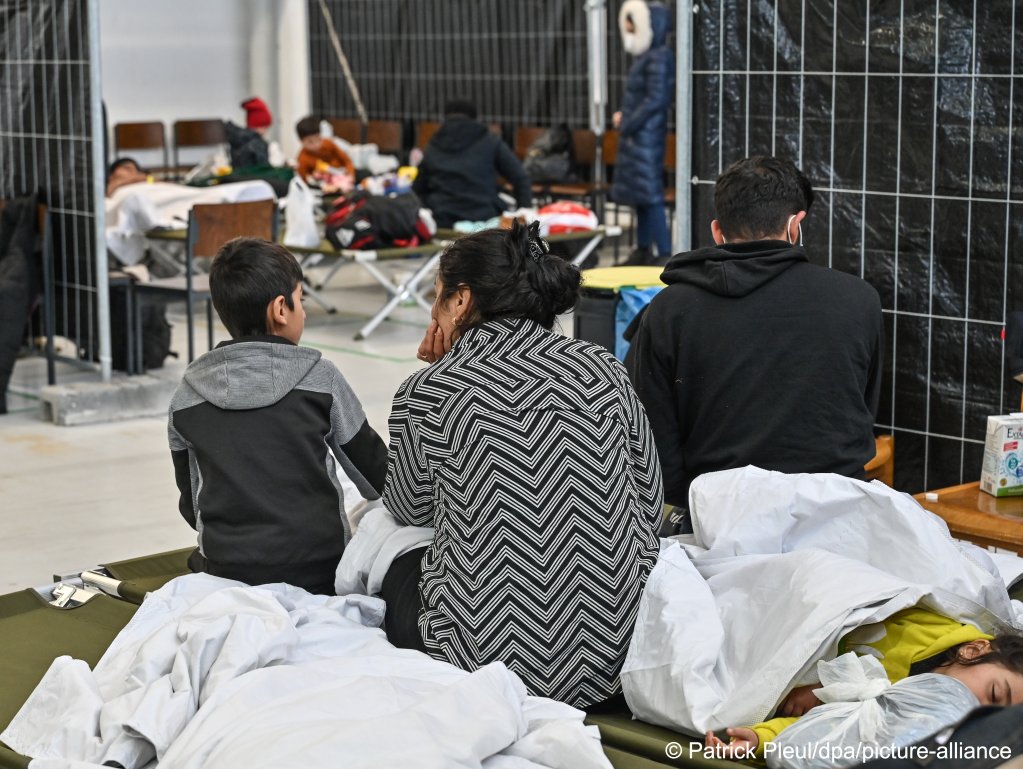 Eager to work
When police at the bridge between Słubice and Frankfurt discover a group of migrants in the back of a small cargo van it appears more like a rescue than an arrest. There is a brief interaction before the group is helped into an unmarked police van. It is a short drive to Markendorf on the outskirts of the city, where the migrants will be fingerprinted and photographed and later taken to one of Brandenburg's five reception centers, the largest of which is Eisenhüttenstadt.
Migrants remain in these centers for an average of four to five months, but some are here for just a few days before they are transferred to another facility. Sometimes they are given a map and tickets for the bus and train, and have to make their own way to their new temporary home.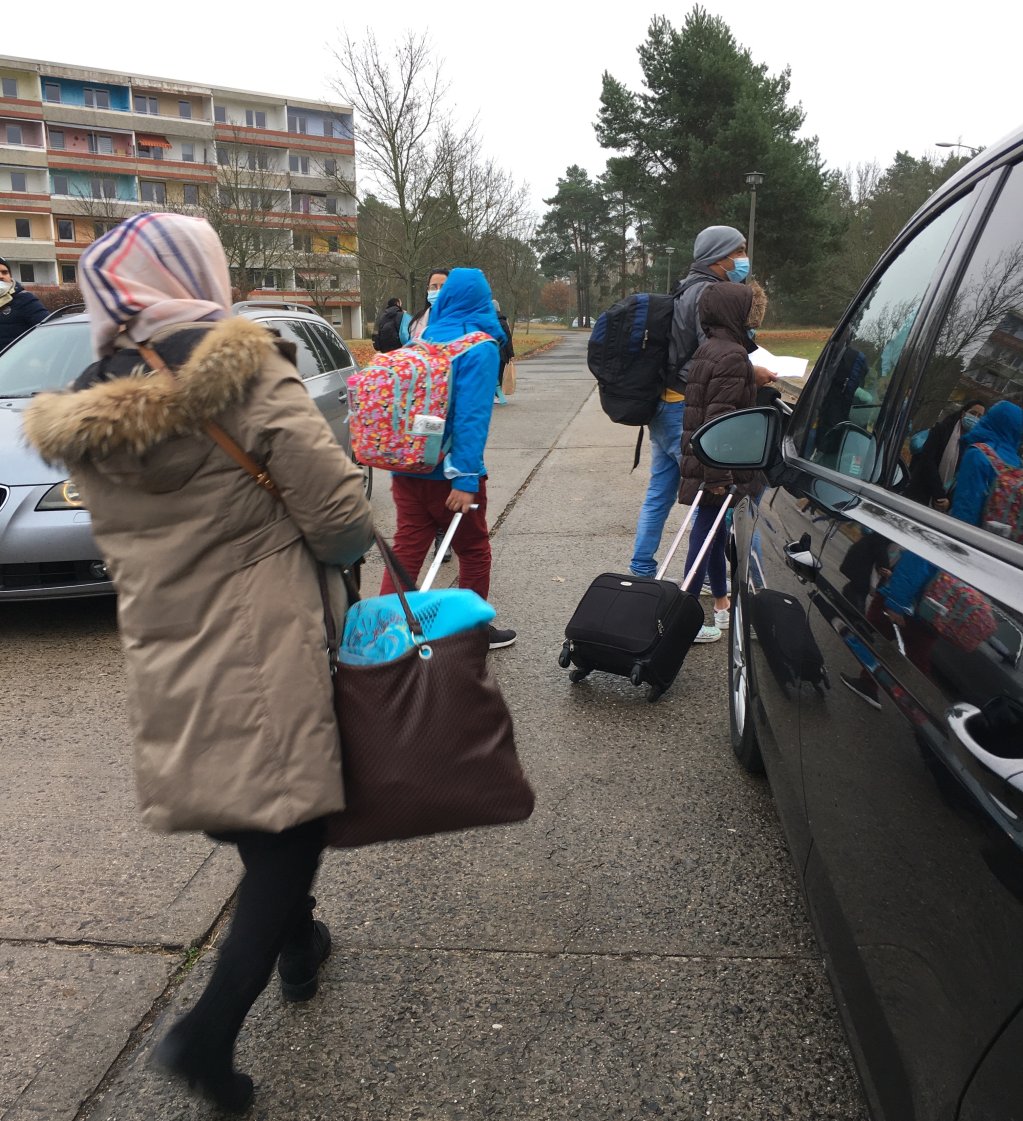 After nearly eight months, Anthony is still waiting to find out whether he will be able to stay in Germany, to learn the language and find a job. "A happy life, this is what we're all fighting for," he says, adding that he wants to work and not to rely on the government. 
Thierry is also eager to learn German. "Then I will look for a job," he says. "I came here to achieve a good future."
InfoMigrants was in Frankfurt an der Oder, Eisenhüttenstadt and Guben from November 21 to 24, 2021
Read more: Słubfurt: A welcoming space for migrants between Germany and Poland