High up on the border between Italy and France are resorts popular with tourists for their sunshine, snow and ski slopes. But in recent years they've also become known for their solidarity, sympathy and support for migrants.
This article is part of a series complementing our podcast "Tales from the Border". The audio feature format consists of eight episodes to be launched November 11, 2021 on Spotify, Apple Podcasts and other platforms.
🎧 Subscribe to Tales from the Border, and listen to previous episodes here.
When you visit the small towns and villages along the Alpine border in the upper Susa Valley, the quiet streets and relaxed pace of life belie the dedication and vigour of the networks that have spontaneously developed over the past six years.
Before that, most migrants who reached the Sicilian coasts from Libya used to make their way up through Italy to Ventimiglia, on the north-west coast, to cross the border with the south of France. But as controls tightened, many started traveling further north. From Turin towards Oulx and then on in to the mountains.
Opposite the station in Oulx stands a Salesian Catholic refuge, originally intended for pilgrims. In September 2018, as arrivals intensified, Don Luigi Chiampo, a local priest and founder of the Talità Kum Budrola foundation, wasted no time transforming it into a refuge for migrants. For the past three years, the Rifugio Fraternità Massi has offered food, shelter and mountain clothing to migrants; as well as vital medical support, thanks to another association, Rainbow for Africa.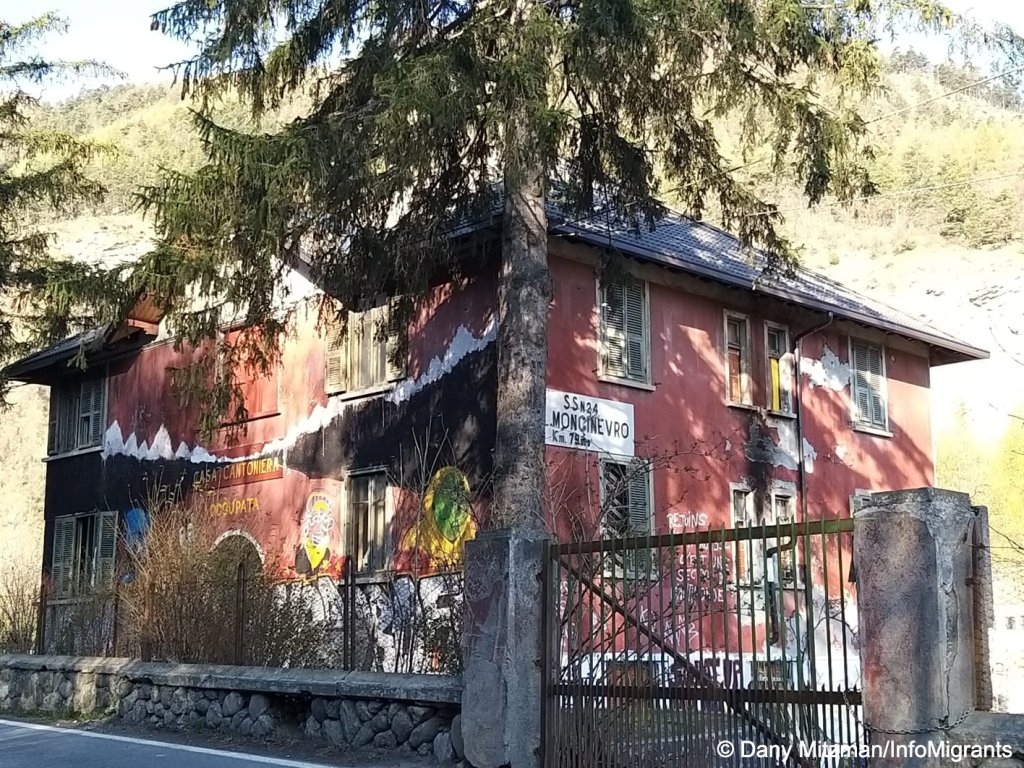 Mamadou's tale
Migrants like Mamadou. Mamadou arrived in Italy in 2017 from the Gambia. He first came to Oulx, high up in the Italian Alps in 2019. "After I cross [the border], I went to France. From France I spent three weeks. After...I went to Germany," he says in a quiet, quavering voice.
In fact, Mamadou explains he applied for asylum in Germany, but because of the Dublin agreement, he was refused asylum there and was told to return to Italy. When InfoMigrants arrived to record an episode of Tales from the Border, Mamadou was sitting in the breakfast room of a small refuge for migrants, not too far from the French border.
Unlike many of the migrants in this area, he is no longer hoping to attempt a crossing high up on the mountain paths. "Life has been difficult for me. I signed for work in many places, I didn't get any work," says Mamadou sounding beaten down by the systems. He talks of difficulties and after years of rejection feeling how "crazy" it all is.
Mamadou said, after trying desperately to find a place for himself in Europe, he had given up hope and his only wish now was to be returned home to Gambia. Some of the few people who had been kind to him in Europe were the volunteers in Italy, and so he had returned to the refuge where he had once set out full of hope, in the hope that they could help arrange for his journey home.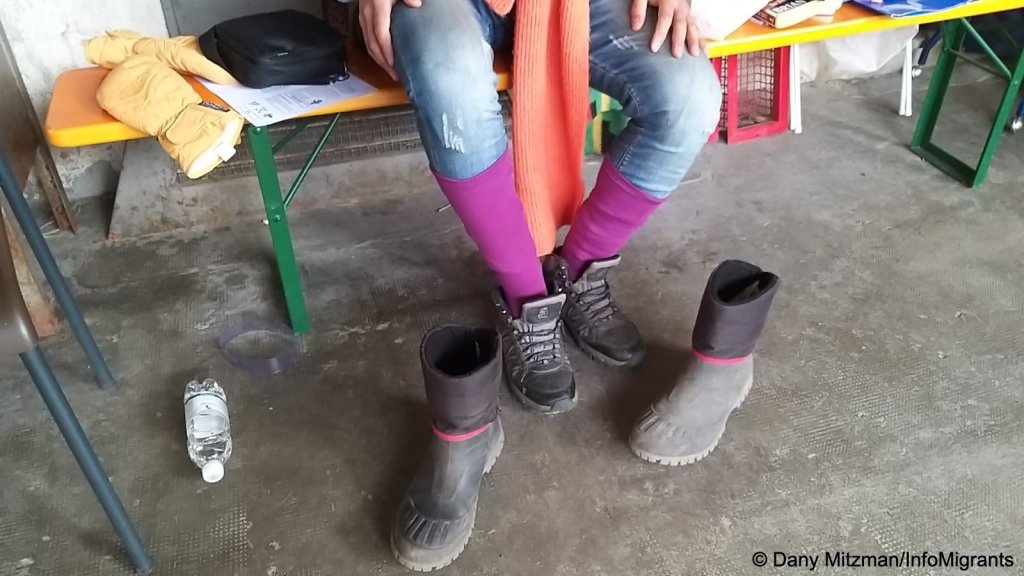 Silvia's story
Silvia Massara is one of those volunteers at the refuge. She recalls the first big group of migrant arrivals back in 2015. The small station in her town, Bardonecchia, suddenly became the last stop before migrants set off on foot towards the Colle della Scala (Col de L'Échelle) mountain pass.
At that time, a makeshift shelter was set up in a disused room at the station but it was soon too small to accommodate the numbers. Silvia remembers a daily stream of people walking with determination along the road towards the mountains. Overnight, locals started organizing ways to help, running alongside them distributing bottles of water and food; trying to convince them not to discard garments in the daytime warmth as they would need them later in the much colder mountains.
But when the dangerous Colle della Scala pass was closed, due to its high risk of avalanches, the migrants changed their route, attempting to make their way over the border further south, between the ski resorts of Claviere in Italy and Montgenèvre in France, just two kilometers from each other by road.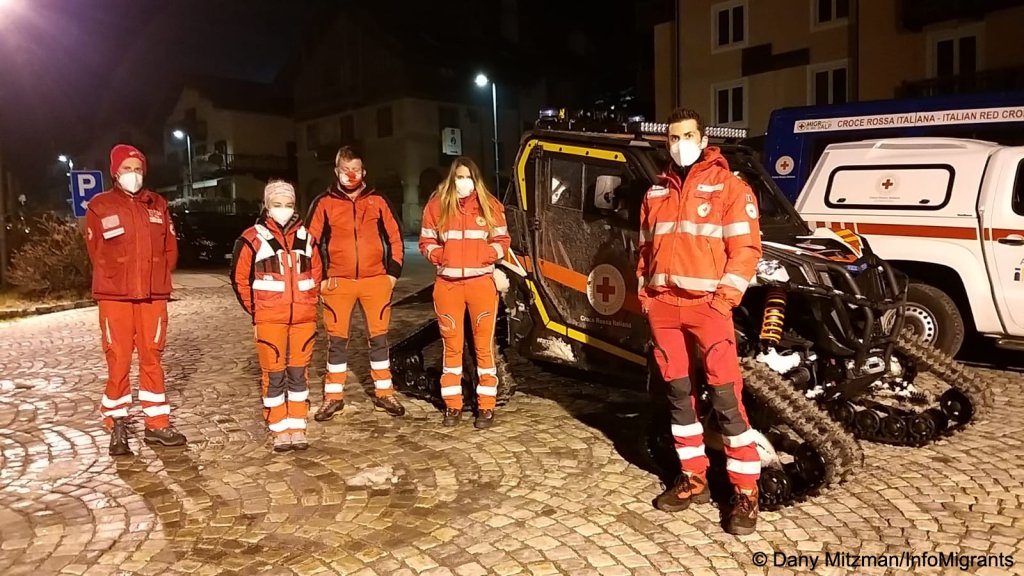 A nighttime drama
Up above the village itself of Claviere, Mariano Pardini and his wife Mariana run a mountain lodge. Since 2018, he says they have regularly seen migrants pass by. In the early days, they were mostly young African men.
"There's a golf course behind us that's half in France, half in Italy. In winter people do cross-country skiing there. So the migrants used it too as the snow is well trodden and you don't need any equipment."
But the French border police soon put a stop to it, with much stricter controls and automatic push-backs.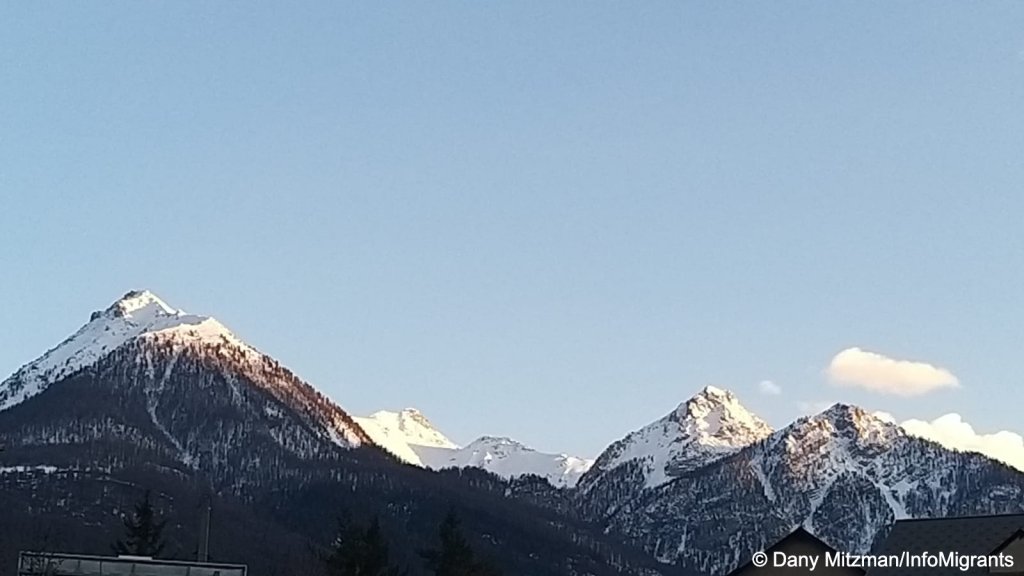 Since then, migrants have been risking their lives to elude the police by taking higher and more dangerous routes over the peaks. And, as situations have worsened in countries like Afghanistan, Syria, Iran and Pakistan, more and more families have been arriving via the Balkan route across Europe.
Mariano recounts the night he had to go out himself into deep snow and minus temperatures to try and rescue two migrants who had become so wet and cold, one could no longer walk. His jeans, which he had erroneously put on on top of a pair of water-proof trousers, had frozen solid. That night, people could have died, remembers Mariano with a shiver.
Pregnant women, children, the elderly and even disabled. And they continue to attempt to cross the border into France from Claviere, a village of just 180 permanent residents. Just like in Bardonecchia higher up the valley, Mariano says the arrival of migrants brought out a great spirit of solidarity among locals.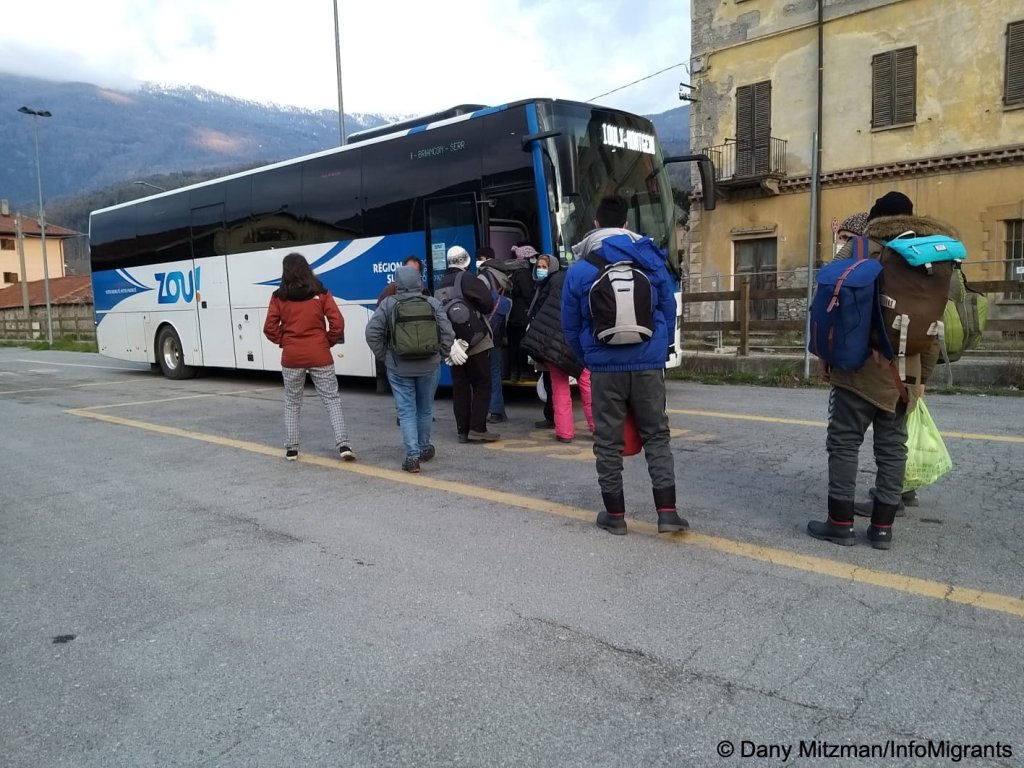 Spirit of solidarity
"At the bar, a migrant would come in for a coffee and a pastry and someone from the village would buy it for them. I've seen people help them many times, giving them jackets and gloves, even tourists do this."
Since word of this Alpine route spread, migrants have been traveling to Claviere by bus, getting off at the stop just before the French border. The bus leaves every day from just in front of the train station in the small town of Oulx. Most arrive by train from the city of Turin as the journey is cheap and takes little over an hour.
More recently though, the local bus company that used to transport migrants up the valley from the town of Oulx in Italy towards France suspended two stops nearest to the border at the beginning of October. A few more stops will be suspended in mid-December as the ski season begins, reported a local French news service Actu Hautes-Alpes.
The measures, said the bus company to Actu Hautes-Alpes, are to comply with safety regulations relating to COVID. But essentially mean that migrants hoping to cross the border on foot will have to walk an additional 16 kilometers or more, on often snowy and sometimes dangerous paths, in order to try and avoid detection.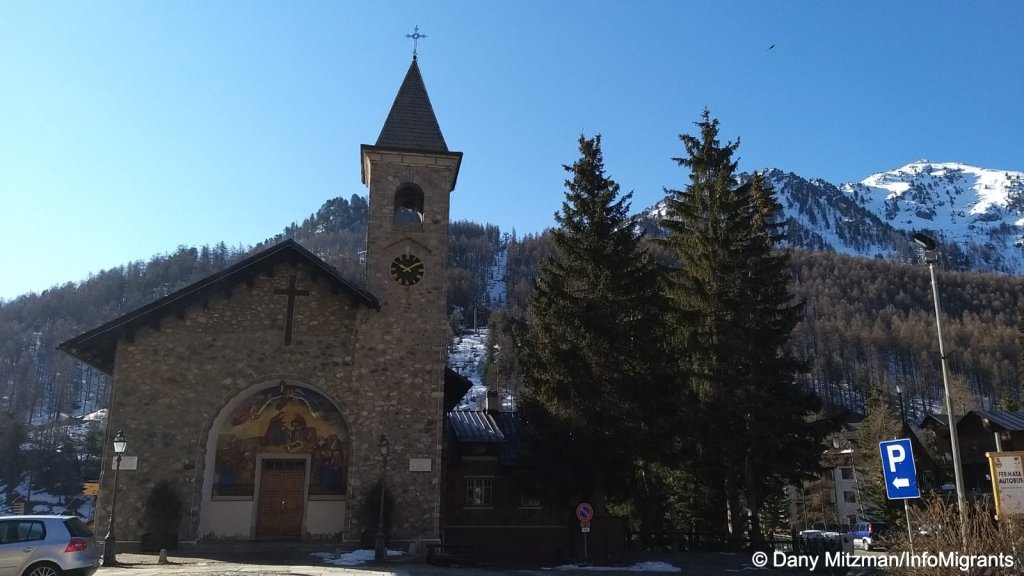 'Do you have a pair of socks?'
Since 2015, Silvia Massara has never stopped helping migrants and is one of the many volunteers who work at the refuge in Oulx, together with a few paid members of staff. They cook, clean, wash clothes and linen, and offer practical and emotional support. On the night of InfoMigrants' visits, Silvia is making sure migrants like Ramin from Afghanistan and Samir from Algeria have enough clothes to withstand the cold temperatures on the mountain paths at night, even in spring and summer.
"The first time [I crossed] the border between Iran and Turkey... I nearly died," confides Ramin whilst piling on the layers.
"Do you have a pair of socks?" asks Silvia maternally, sorting through piles and making sure things fit each migrant properly.
"I am scared about snow and mountains," continues Ramin. "But we have to go, because we cannot stay. We will try and I hope we will arrive [in] France."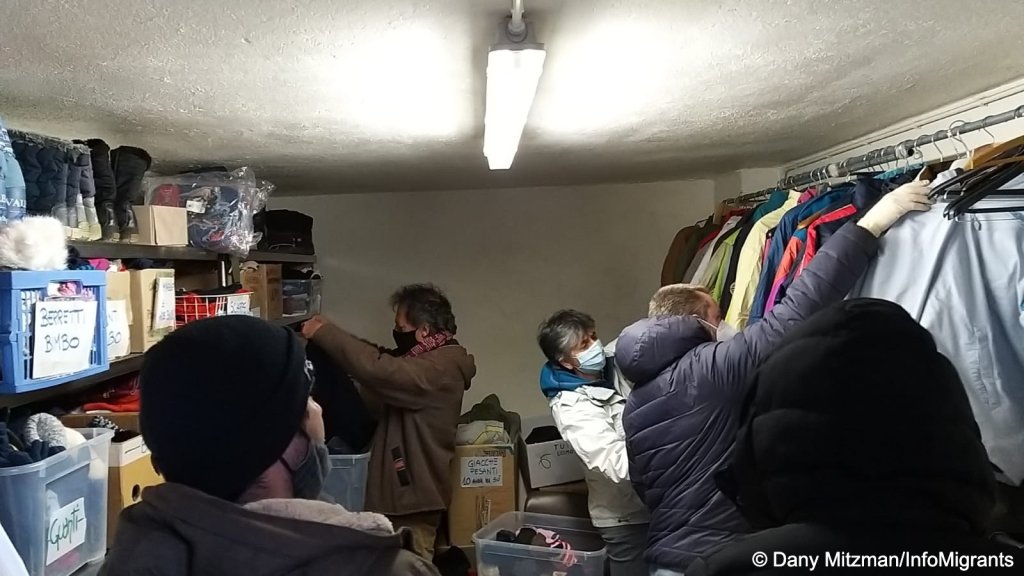 'Indifference would be unthinkable'
Many locals come to lend a hand at the refuge, like twenty year old Daria, who has been volunteering since she was eighteen.
"When you live here it's a reality that's impossible not to see. For me to show indifference would have been unthinkable."
Daria is proud of the strong network of solidarity that has developed in Oulx but admits not all locals feel the same way. There are those who resent the increasing presence of migrants and believe that offering them help just encourages more to come.
Since arrivals began here, several groups of anarchists have offered much-needed extra shelter in illegally occupied buildings. Their contrasting social attitudes have often caused friction, leading to eviction and closure.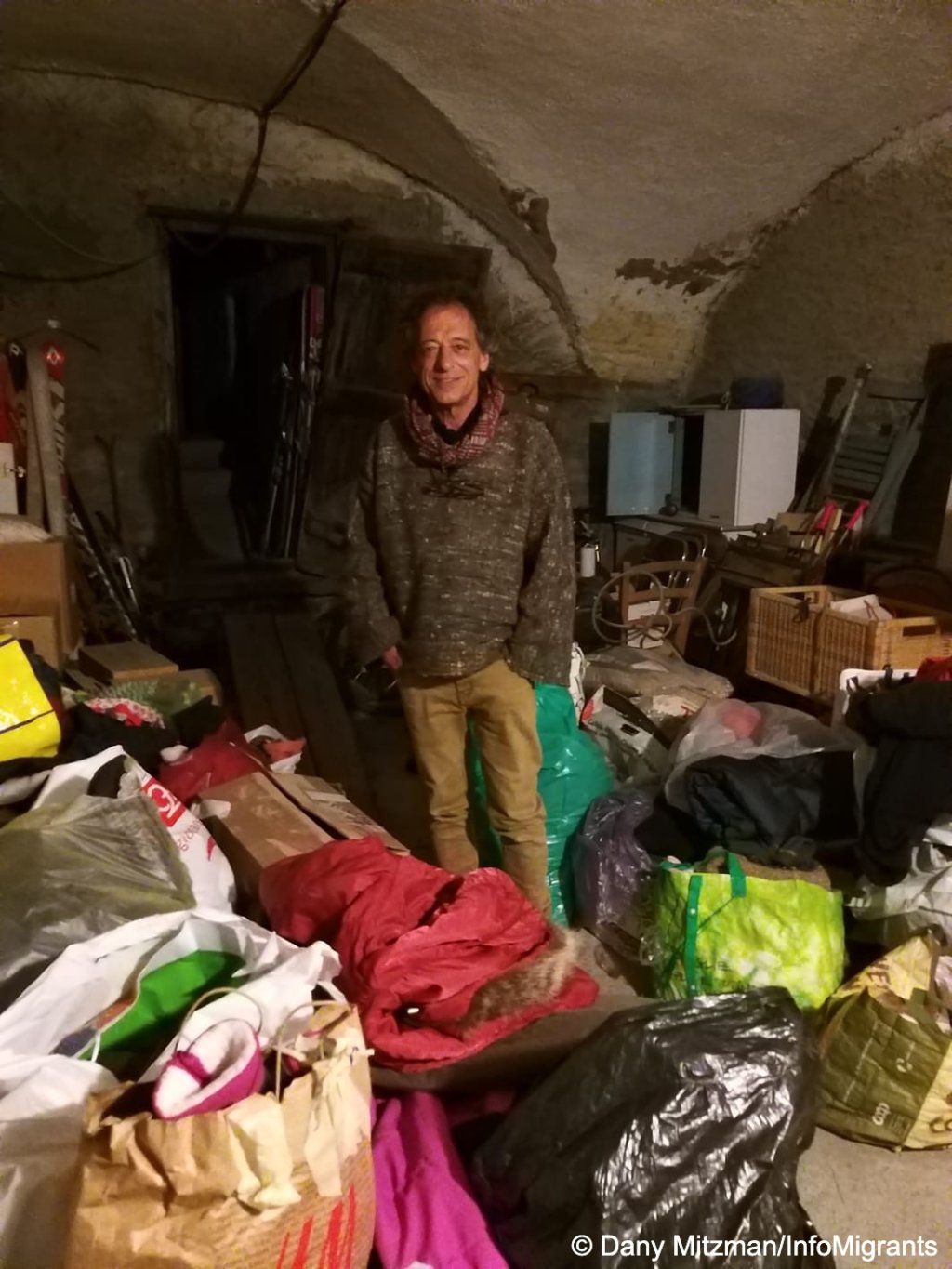 Piero Gorza, an anthropologist, researcher for On Borders, and regional spokesperson for Medu (medics for human rights), blames the lack of institutional help and funding to deal with the emergency. He observes that closures of spontaneous refuges of any kind only leave migrants at greater risk because the Rifugio Fraternità Massi cannot accommodate the increasing numbers, despite containers set up in the yard. He has housed desperate families himself and has sacks of donated clothing stored in his basement, for lack of an organized space elsewhere. A new refuge will open towards the end of the year but, in the meantime, the situation remains critical.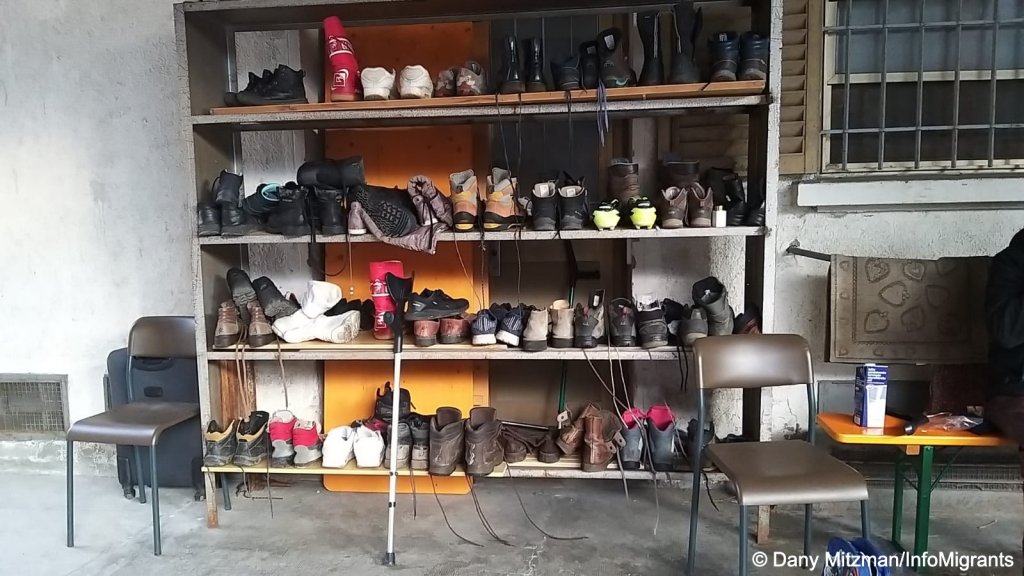 Donated clothing
When he is home in Oulx, Piero can be found every evening at the refuge, distributing protective clothing, boots and rucksacks before accompanying the migrants on the short walk to the bus stop. It is an important moment for him, both emotionally and to be able to record the numbers, origins and family situations of those passing through.
Parked next to the bus is a Red Cross ambulance. Piero gives the crew details of that night's group and liaises by phone with volunteers on the French side to let them know how many to look out for. The following morning he checks to make sure the migrants have either arrived safely in France or, if their attempt to cross has failed, have returned to the refuge in Oulx.
Back up to Claviere. When migrants alight at the last bus stop before the border, the Red Cross ambulance is already waiting for them. The team, mostly volunteers, make sure the migrants know that they can call if they get in trouble. They have an ATV (quad bike) which they use to make regular search and rescue patrols in the hours after the migrants set off.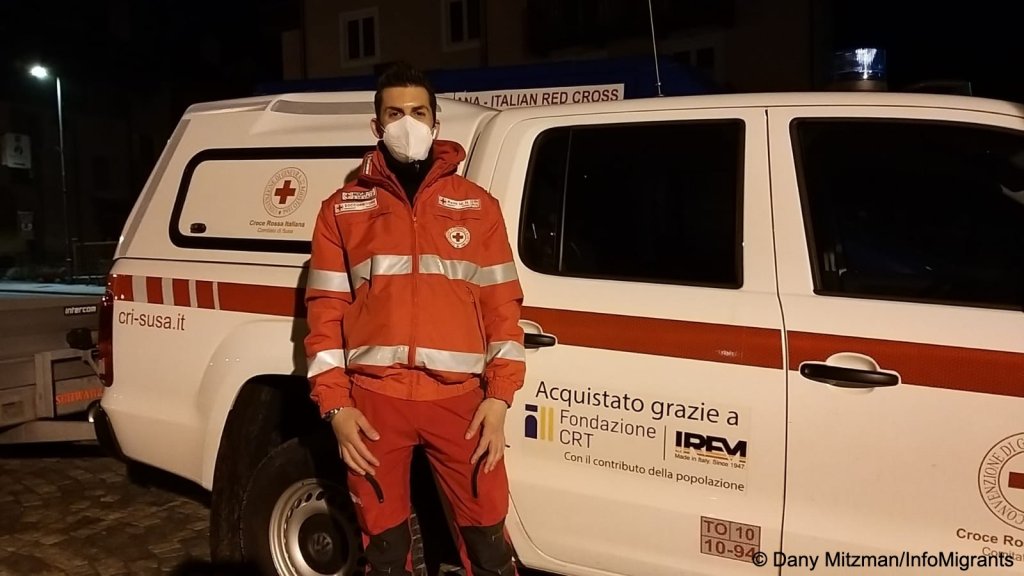 Remi is with the Red Cross. Once upon a time, he was a migrant too, from Albania. That's partly why, he explains, he thinks it is so important to help this generation of migrants and make sure they stay safe.
"Meeting migrants, you realize that each migrant has an individual story to tell you. Often you realize when you get home that you are still thinking about things they told you," Remi confides. Part of his job is to listen to those stories, but to protect himself, he says he has to put the stories in a "special box," so that he can "carry on with my work."
'I'm not scared'
In addition to the Red Cross, there is the Alpine rescue team, all of whom are volunteers. Available on call throughout the night, they go out on skis with special skins, essential when the quad bike cannot get through deep snow or dense woodland.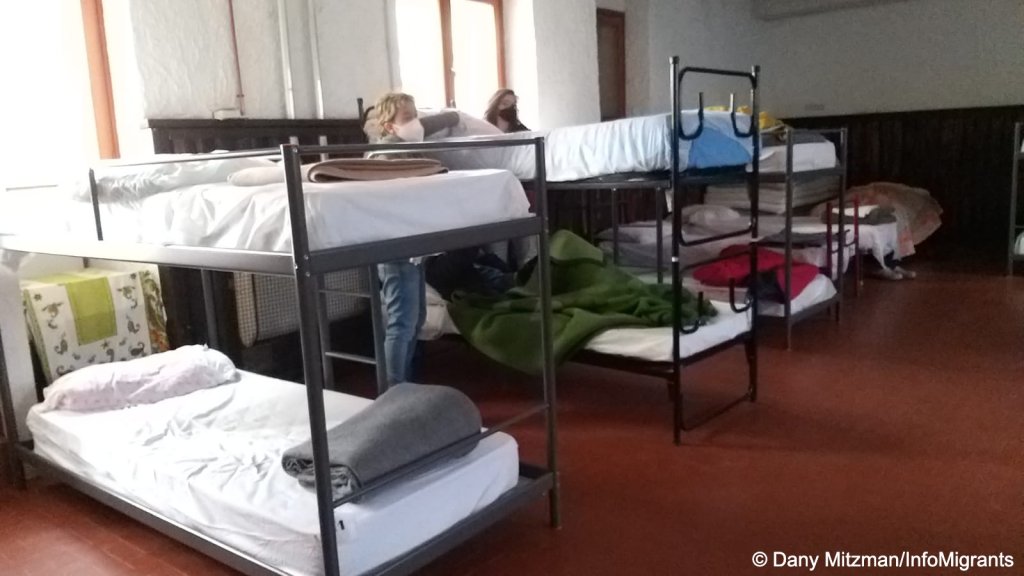 Even with all this help, accidents can and do happen. Despite this though, Samir Shiki from Algeria cheerfully tells InfoMigrants, "I'm not scared" as he sets out on his second attempt to cross the mountain border.
"I walked 400 kilometers through the mountains of Greece, into Macedonia, Kosovo. Here in Italy it is a bit colder, but I am used to it now, it is not a problem," declares Samir. He shows InfoMigrants how he uses an app called Maps Me to get across and says he is hoping to make it to Spain eventually.
The existence of such a support network on the Italian side of the Alps is vital, but it would not be able to protect the lives of so many migrants making the dangerous mountain journey if there were not an equally strong network on the other side in France.
Journalist Dany Mitzman recorded interviews and sounds on location in the Italian Alps at the end of April 2021 for the InfoMigrants' Podcast Tales from the Border. To find out more about the stories in this article, listen to the podcast and join the migrants and the network of volunteers at the border.
🎧 Subscribe to Tales from the Border, and listen to previous episodes here.