In recent years more and more migrants have been crossing, or have attempted to cross, the English Channel on small boats. Despite a deadly shipwreck in November that claimed the lives of 27 people, crossing attempts have continued unabated. Why are migrants risking their lives instead of staying in the EU and seeking protection there?
A century ago, the United Kingdom still was an empire that stretched across the world, exporting many of its customs, traditions as well as its language around the globe. Today, however, there is a growing number of people who are now moving the other direction, crossing deserts and seas and risking their lives in hopes of reaching those famous White Cliffs of Dover.
Many migrants and refugees already have to cross the Mediterranean Sea in order to get to Europe in the first place; the idea of them placing their lives in danger a second time while traveling across the English Channel, one of the busiest shipping lanes worldwide, raises questions on why they don't lodge asylum applications in Europe already. 
Here are some of the chief reasons why Channel crossings remain so commonplace.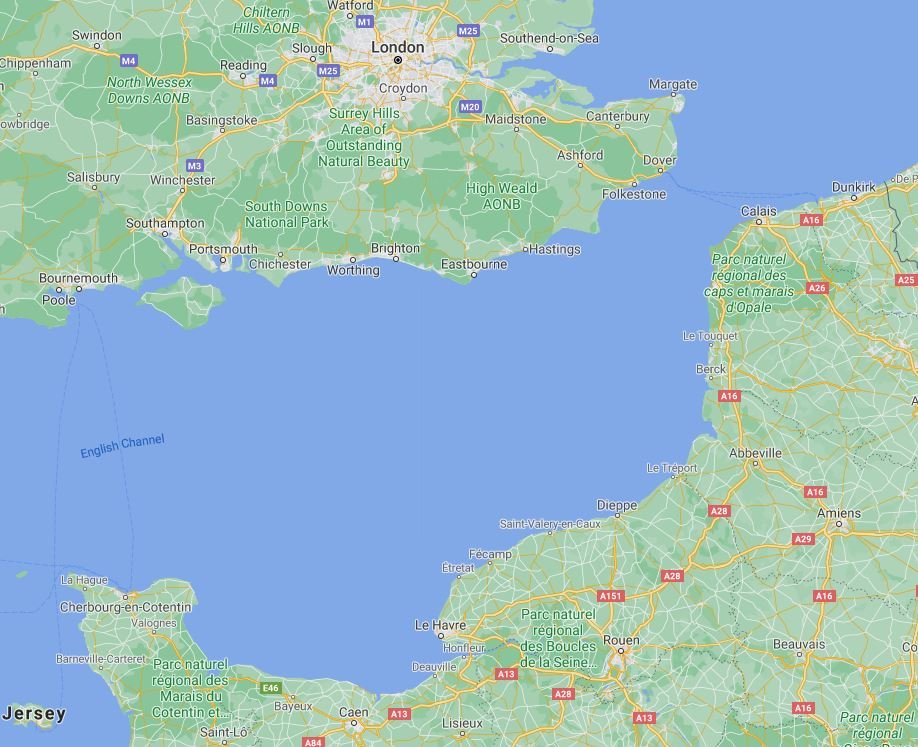 The choice is often not theirs
Many people leaving their home countries don't even know where they will end up. They often pay people smugglers or human traffickers the equivalent of their life savings or more just in order to get away from war, persecution or serious hardship. Those who organize clandestine transport for them have limited options and are often involved in rivalries with other criminal gangs. 
This means that some of the migrants and refugees embarking on dangerous journeys don't know what exactly the smugglers have planned for them and simply end up being taken across the English Channel after weeks of travel across the European mainland. Reports of dangers at sea might even be downplayed or ignored altogether by smugglers hoping to make money off desperate people and their dreams.
According to a report on Sky News in reaction to the channel drownings in November, an investigation discovered that smugglers on social media promise passage to the UK in the "best, safest and easiest way," alleging they will forge documents to get the migrants and refugees into the corner. However, those promises are often betrayed.
UK Home Secretary Priti Patel says that more needs to be done to stop the "glamorizing" narrative of dangerous migrant crossings, saying that more "international cooperation and passing our Borders Bill quickly into law will stop the people smugglers and save lives."
Read more: UK: New law would keep asylum seekers offshore
Brexit rumors — and realities
With the United Kingdom having departed from the European Union, many things have changed -- including immigration controls. While there are still changes ahead, one of the most important legal change for migrants and refugees is the fact that the Dublin regulation no longer can be enforced in the United Kingdom.
Under the accords of the EU's Dublin agreement, asylum seekers who already have asylum proceedings pending or closed in one EU nation usually have to be sent back to that country. While the UK is hoping to strike a similar deal with the EU as part as ongoing post-Brexit talks, migrants and refugees reaching the UK now can -- at least in theory -- lodge another asylum application there, which then has to be considered by British authorities.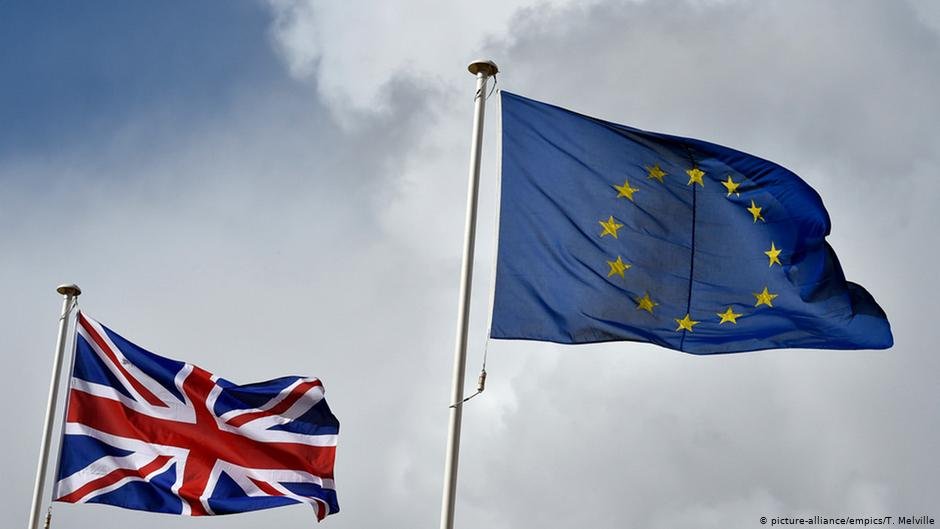 Read more: Navigating the minefield of the UK asylum system
According to the UK Home Office, the number of cases where asylum or other forms of protection have been issued to people arriving in the UK in the last two years ever since Brexit was formalized, has gone up by about a quarter, which might give would-be asylum seekers an added sense of hope of being accepted in Britain. Also, some people might have lost their case in France and might be hoping to succeed with a new asylum case in Britain.
Human traffickers, however, meanwhile are spreading false rumors about the UK being the only hope left for some migrants, telling them that filing applications in the EU instead will hinder them from future attempts in the UK. This way, they get to make even more money off them in an illegal industry with highly lucrative profit margins.
Meanwhile, the UK is planning to make seeking asylum more difficult for people who reach British soil using irregular means, which could in future influence migration patterns to the country although it is widely believed, according to a report on Euronews, that the law would indeed change the minds of those trying to come to the UK.
Read more: France, Britain vow to crack down on irregular migration following record arrivals
Seeking familiar environments
Each European country also has existing populations of foreign backgrounds living in them already. While in Germany, there are more than 4 million people of a Turkish background, France hosts a large French-speaking diaspora from countries that used to be part of the French Empire in Africa. In the case of the UK, similar historical ties mean that there are sizeable Indian, Pakistani and Bangladeshi communities as well as people with Nigerian and Caribbean backgrounds.
Not only do these existing communities offer a little bit of a familiar environment, with food, music and cultural traditions from back home providing migrants at least some comfort after exhausting journeys, but they also often provide them with informal -- and often illegal -- work opportunities.
The fact that the English language itself provides a lifeline as well for people who grew up with English as at least one of their native languages can also be an incentive.
Read more: 'My plan has always been to get to the UK': 21-year-old Harish, stuck between borders
Family reunifications
Many migrants have relatives that live in the UK, says Matthieu Tardis, an expert in migration policy at the French Institute of International Relations. These contacts have typically made their way to Britain as part of previous migration waves. These family members typically provide a first -- and often only -- point of contact to new arrivals to help them gather their bearings, find ways to start building a new life, and have at least some sense of belonging and of community.
And knowing that their relatives might have survived the same dangerous journey a decade or two before gives some migrants and refugees a false sense of security in following through with crossing the Channel as well.
However, only an estimated 12% of those who moved to the UK between 2016 and 2018 reported they had come to join or accompany family, according the Migration Observatory at the University of Oxford.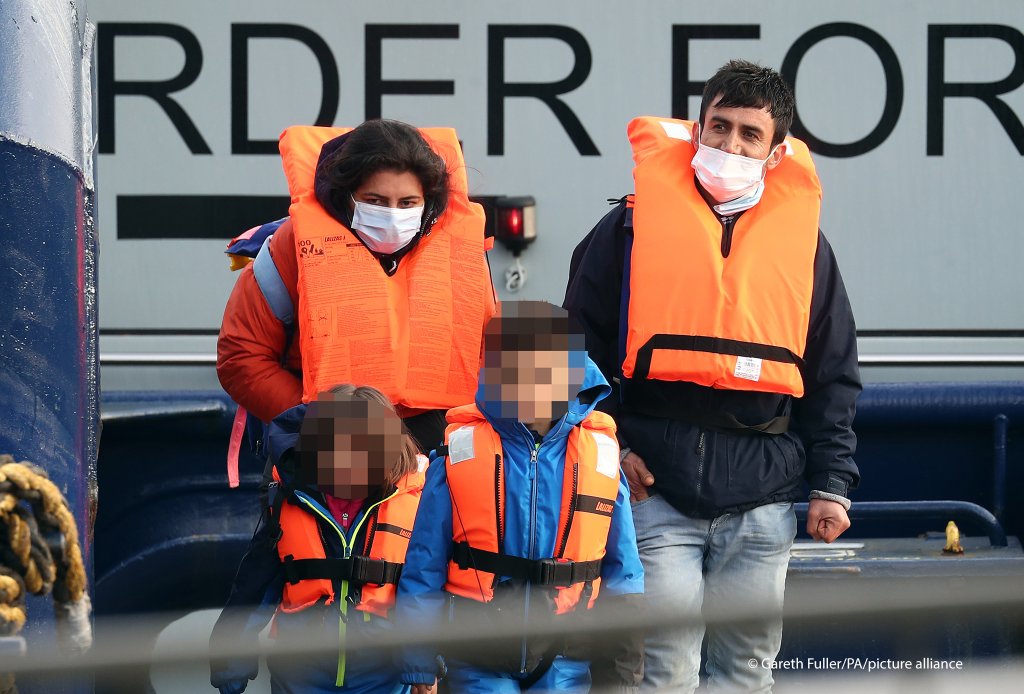 Ideas and ideals
Some people have a particularly positive view of the United Kingdom, while perhaps knowing relatively little about life in other European countries. Some migrants consider the UK's long track record of democracy, justice and freedom as their main motivator -- especially when they come from countries where these values have been eroded.
The charity Refugee Action says that refugees want "a place where they can rebuild their lives where they feel safe," which could be a place like the UK that is "renowned for upholding the rule of law and human rights."
At the same time, the UK also has a series of rather libertarian approaches to enforcing the rule of law. There is no mandate to carry identification on your person, nor is there a need for people to register their abode. This might give some migrants an increased sense of security when it comes to the prospect of disappearing in plain sight in the UK.
Frustration with France
Refugee Action also says that there have been reports saying that some migrants have bad experiences in France, witnessing various kinds of abuse at the hands of the authorities there. The NGO says that people are routinely pushed out of their makeshift tents, with their possessions being damaged or confiscated.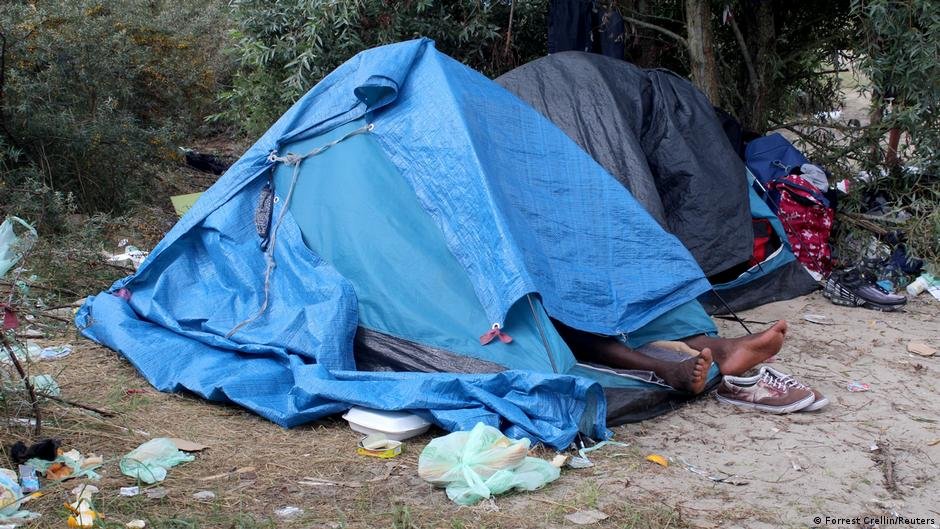 According to a recent report by Human Rights Watch, France's head of the immigration and integration office Didier Leschi acknowledged that policies toward migrants have been "incoherent" and generally problematic. "As part of an ineffectual policy aimed at deterring long-term migrant encampments, authorities routinely subject migrant adults and children in Calais and nearby Grande-Synthe to degrading treatment, including evictions and near-daily police harassment, and restrict their access to food, water, and other essentials," the report stated.
This might push migrants away from France and towards the UK.
Read more: Five years after the 'Calais Jungle', conditions for migrants continue to deteriorate
'Benefit heaven'
There are persistent myths saying the UK has a first-class welfare system, which means that migrants and refugees coming to the UK think they will enjoy more economic freedom while their asylum case is being processed.
However, asylum seekers are currently eligible to receive only GBP 37.75 each week as they await the decision on their asylum application -- sometimes for years on end. During this time, they are legally prohibited from seeking work.
Meanwhile, according to the UNHCR, asylum seekers in France receive almost exactly the same amount of money as they would in the UK while awaiting the decision in their case; the Daily Telegraph newspaper even states that they receive a little bit more in France.
Still, according to numbers published in 2018, the UK and even France aren't even among the top six countries in Europe helping people with ongoing asylum cases financially.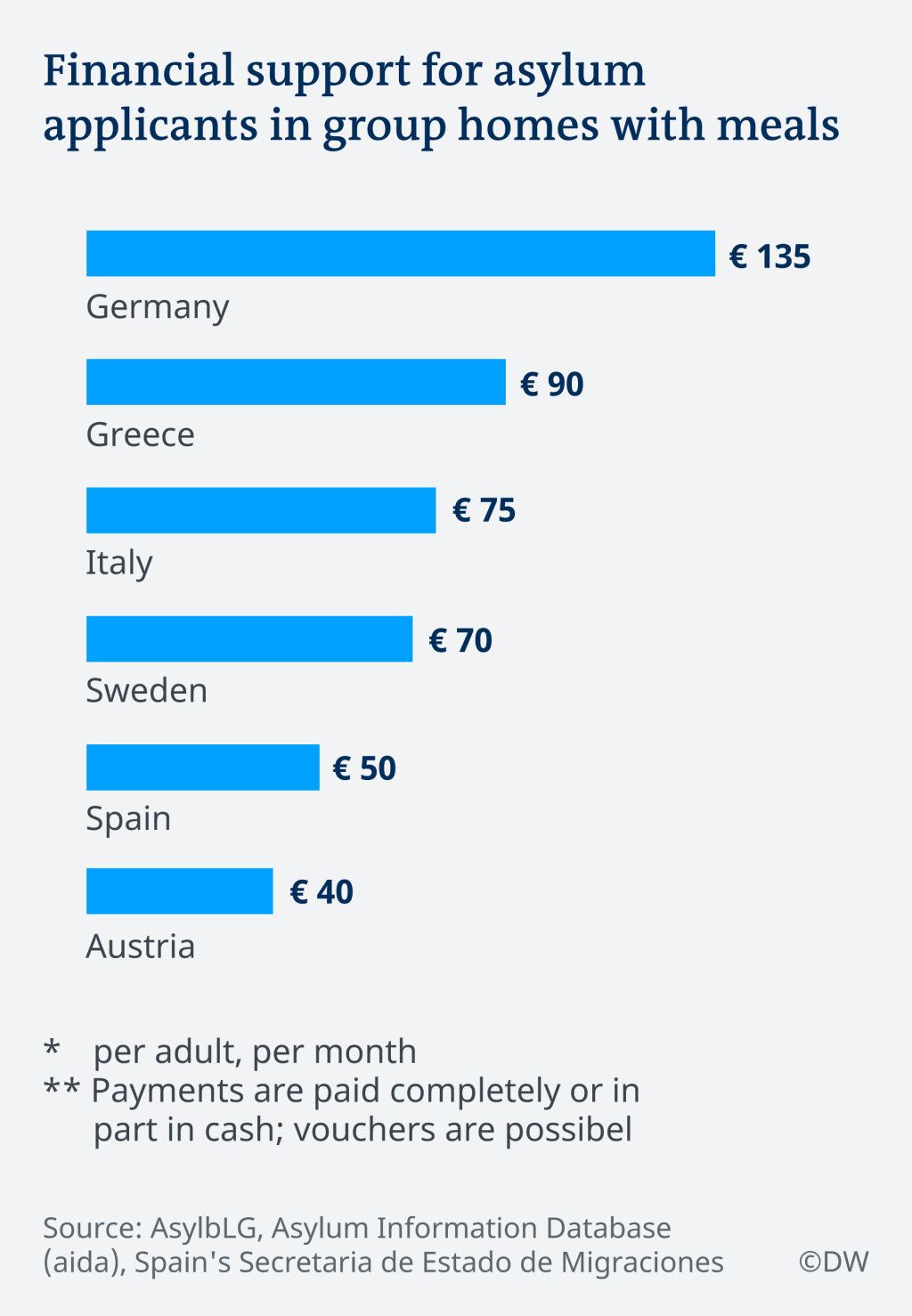 An individual decision
The reasons why migrants and refugees might feel attracted to the idea of coming to the UK -- or why they might feel like they are being pushed away from France -- are ultimately very different according to each individual. 
With trafficking rings corrupting the lives of many desperate people embarking on dangerous migrations with further insecurity, instability and uncertainty to drive up their own profits, the ground for myths, rumors and romanticized ideas about the UK to flourish is perhaps more fertile than ever before.