Some 11 members of the Afghan boxing team and their coach are in Serbia, seeking refuge in the EU. They remained there after the end of a World Boxing Championship in early November and say they could face retribution if they return home.
"When the Taliban regime came to Afghanistan, everything became changed," said Wheedullah Hameedi, the secretary general of Afghanistan's boxing federation to the news agency Associated Press (AP).
Although the team made it to the AIBA World Boxing Championships in early November in Serbia, Hameedi said it was "difficult to come for a world championship during the new regime, the new government." No member of the team made it on to the winner's table for the men's categories which concluded on November 6. However, according to the AIBA Afghanistan online page, one young Afghan Naweed Rezai won his bout in Germany in mid-November
According to AP, the 11 members have been busy contacting foreign embassies within the EU to try and secure humanitarian visas and asylum protection. Hameedi told AP that the Taliban "do not approve of boxing and team members stand little chance of pursuing their careers freely in Afghanistan."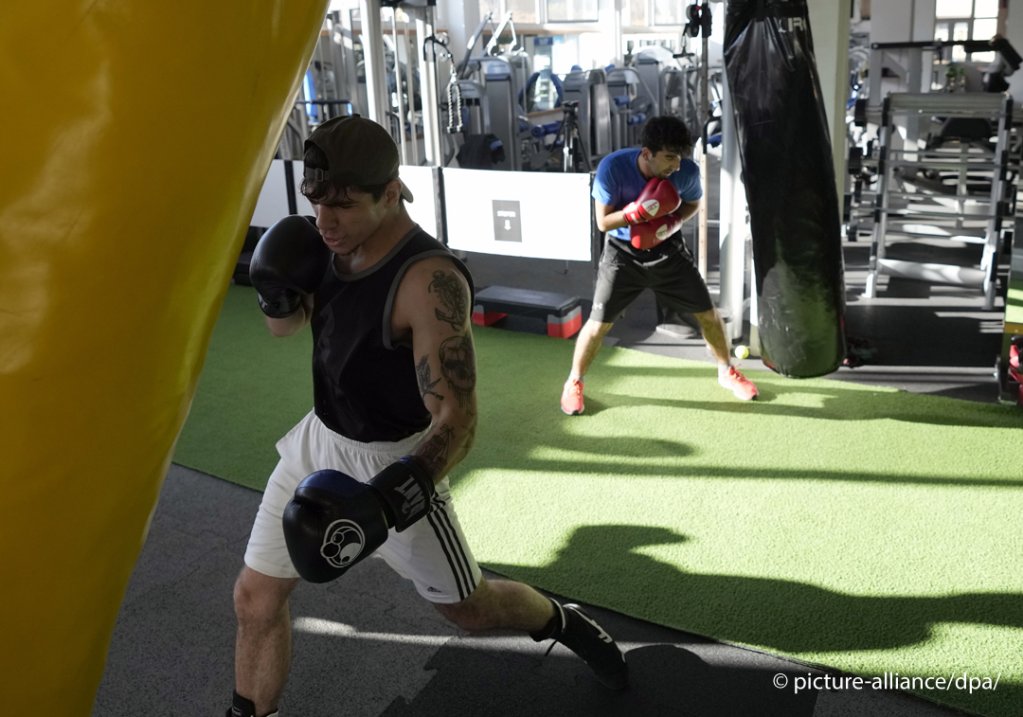 The situation is 'very tough, very bad'
Speaking in English, Hameedi said the situation was "very tough, very bad. They [the Taliban] didn't allow in first days to continue the boxing and open the gym. Everyone was afraid to go anywhere for boxing or for anything else." In fact, the Taliban banned boxing during their previous rule between 1996 and 2001.
In 2019, Hameedi's father, also a former secretary general of the Afghan Boxing Federation "was gunned down by unknown assailants." Hameedi told the French news agency Agence France Presse (AFP) he believed it was because his father had begun recruiting women to box.
Hameedi told AP that for the Taliban "boxing is 'haram,' something in Islam that is illegal for them," Hameedi said his boxers and officials have already faced threats from the Taliban and "feared for their safety."
Fair Chance Team
The Afghani boxers competed in AIBA's Fair Chance Team, a collection of boxers from countries where there is growing displacement and humanitarian crisis. Members of this team received help arriving at the tournament. One of its members, Tawfiqullah Sulaimani said he was "very thankful to AIBA for such a great opportunity."
Sulaimani told AIBA that "a few of my family are boxers and because of their examples, I also started to train." He said that his brother took him to a boxing gym first seven years ago, when he was just 15 years old. Tawfiqullah said his dream was "to win the Boxing World Championships," and that his favorite moment was "when I stay in the ring and fight."
AIBA's President Umar Kremlev said of the Fair Chance team, "every boxer deserves a fiar chance and a fair fight. We are fully committed to that principle, and we hope to demonstrate just how dedicated we are to keeping that at the core of our boxing events," reported Around the Rings, an online news source about the Olympics and world sporting federations.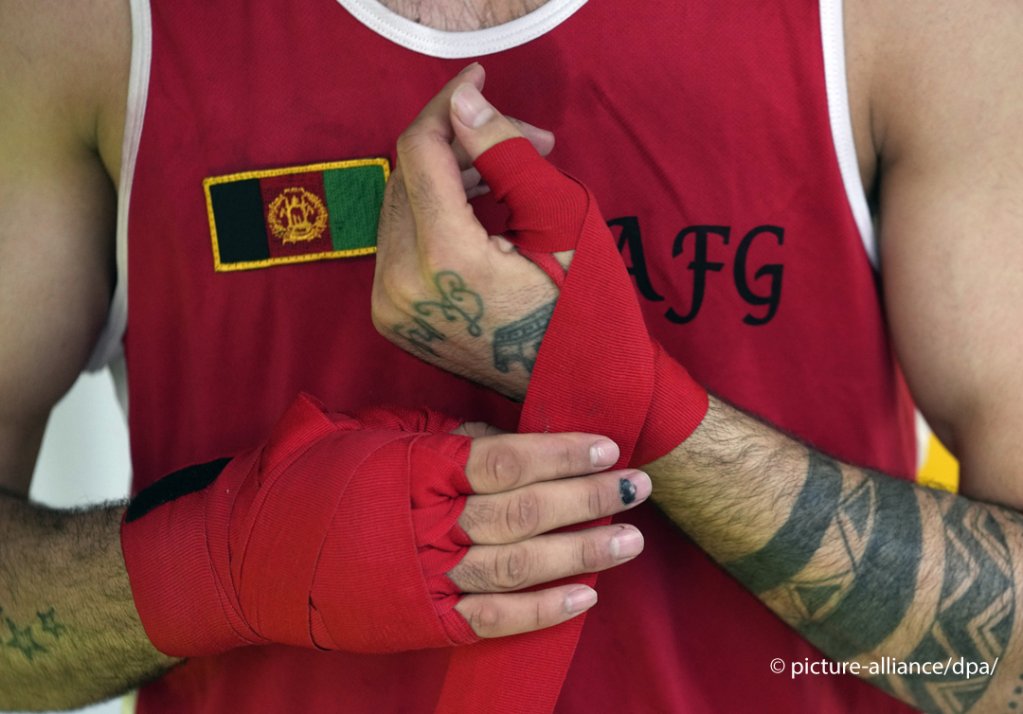 Secret training
AP reported that the Afghan boxers who participated in the championship in Serbia had had to train in secret locations prior to traveling. Hameedi said the team managed to get a visa to go to Iran and once there, they applied for onward visas to Serbia. Now though, the Serbian visas have expired.
Hameedi told AP that he, the coach and nine boxers are hoping to be granted new visas in Serbia and a right to remain in one of the countries to which they have applied. They have not though, applied for asylum in Serbia.
Hameedi said it was not their intention to cross borders without the correct papers, as many other migrants attempt to do from Serbia, continuing along the so-called Balkan route to western Europe. A lawyer with the Belgrade Center for Human Rights, Marko Stambuk said the team had contacted them and the center's lawyers had given them information about their options to seek asylum in Serbia.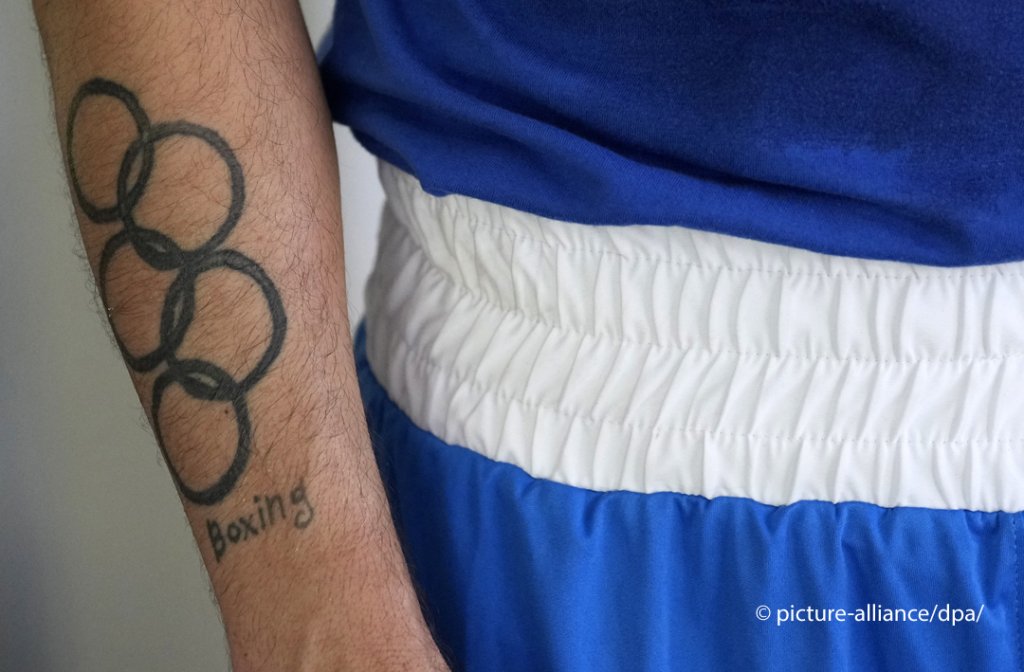 Asylum in Serbia?
Stambuk told AP that the team "are aware of their rights and obligations [in Serbia] and now they are thinking of what to do next." The team are reportedly continuing their training in local gyms while they wait to hear where they might end up.
Another member of the team in Serbia, Hasib Malikzada told the online sports portal Inside the Games in early November that the Taliban had shut down his boxing gym in August, just after taking over the government of Afghanistan. He said he thought the Taliban would "kill us" if they went back.
Malikzada told the news agency Agence France Presse (AFP) that his brother had also joined the resistance against the Taliban in the Panjshir valley. Malikzada said he was worried his family would be targeted because of their "links with the past government."
Hameedi also told Inside the Games he had received "too many warnings," telling them not to return to Afghanistan. In October though, the Taliban said they would continue to allow sports people to practice their sports, mentioning cricket in particular, it was not clear, however, whether boxing was on that list.
The President of the International Olympic Committee Thomas Bach has called for governments around the world to assist with the evacuation of athletes in danger in Afghanistan. The IOC themselves have already helped some prominent athletes leave the country when it appeared they were in danger.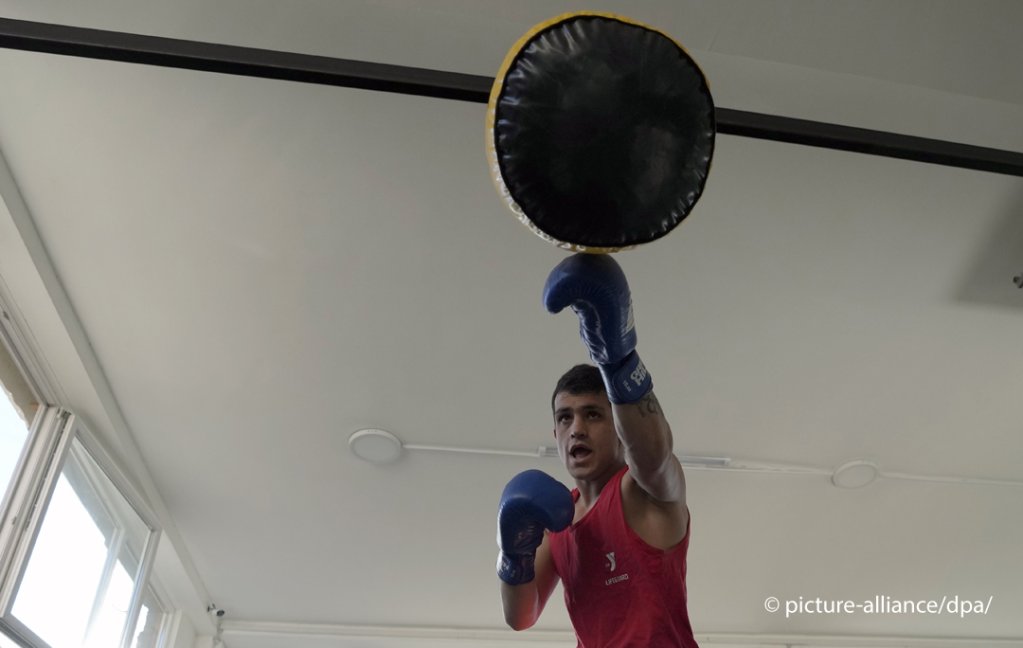 Boxing in Afghanistan
Boxing has been growing in popularity in Afghanistan since 2001. According to AFP, it offered a "rare refuge during the dark days of war -- when waves of suicide bombers ravaged Kabul and rampant crime and the threat of being kidnapped kept the population on edge."
The violence that spilled out into society was "managed" in the gym "with rounds, weight classes and rules," wrote France 24. Sulaimani said that "boxing refreshed our minds, our bodies and also our health."
In October, the Taliban-appointed director for physical education and sports ruding a speech in Kabul said he expected "heads of all federations who are still abroad as a result of propoganda and rumors [to] return to their country and live together with us."
Hameedi though, told AFP, that he was still hoping that they would get help to remain in Europe. "This is a painful story," Hameedi told AFP, "nobody wants to leave their motherland."
With AP, AFP