The Council of Europe (CoE) has called on Croatia to take "strong measures" against the mistreatment and abuse of migrants at the hands of Croatian police officers along the border with Bosnia-Herzegovina.
The European Committee for the Prevention of Torture and Inhuman or Degrading Treatment or Punishment (CPT), which is part of the CoE, told the Croatian government in Zagreb to investigate cases of alleged mistreatment. 
Representative of the CPT visited the border are between Croatia and Bosnia-Herzegovina in August 2020, publishing a detailed report on the treatment of foreigners in the border region, which also already asked for immediate action to be taken to end abuse. 
Beaten, tied up and naked
The report featured testimonies from refugees and migrants on both sides of the border, highlighting incidents of violence against migrants on part of Croatian police including punches, slaps in the face, kicks to the ground and other beatings involving batons and similar objects.
There also were reports of "other forms of severe ill-treatment" whereby migrants reportedly were forced to walk through the forest on their bare feet while being sent back to Bosnia. There were accounts of them being thrown into the Korana border river with their hands tied together, according to the CPT report. 
Some refugees even reported being sent to Bosnia clothed only in their underwear, while others reported being completely naked.
Read more: Afghan migrants in Bosnia desperate to reach Europe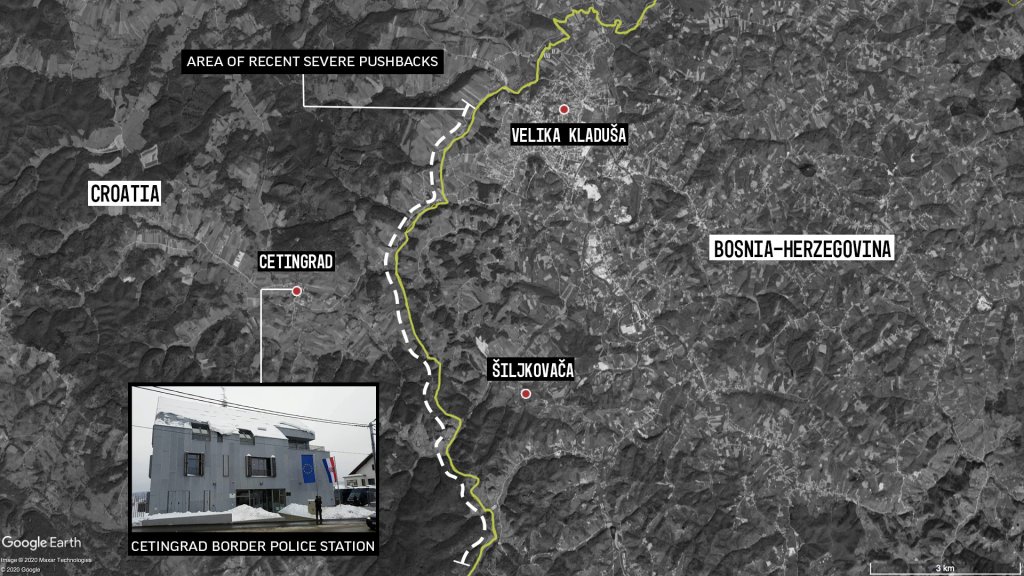 Violence at the EU's external border
The Council of Europe said that for the first time since it began operating in Croatia in 1998, Croatian authorities did not sufficiently cooperate with the CPT delegates sent there. They said that there had only been incomplete replies to formal information requests.
Croatian border authorities have for years been repeatedly accused of using violence against migrants and refugees in the border region with Bosnia. The government is accused of trying to stop people from entering the bloc and requesting asylum in Croatia, which under the EU's Dublin Regulation would mean that Croatia would be in charge of taking care of those seeking asylum during that process.
Read more: Croatia: 3 border agents suspended for anti-migrant violence
The government in Zagreb has repeatedly denied the use of violence as part of pushbacks along its border, but has also acknowledged that some of the methods used by border police involved some form of force. Most recently, it admitted in October that it had indeed illegally pushed back asylum seekers, denying them their right to asylum as defined in the 1951 Geneva Refugee Convention.
Special Rapporteur Migration Felipe Gonzalez Morales endorsed the findings of the CPT.
With AFP